What is a Tiny Whoop?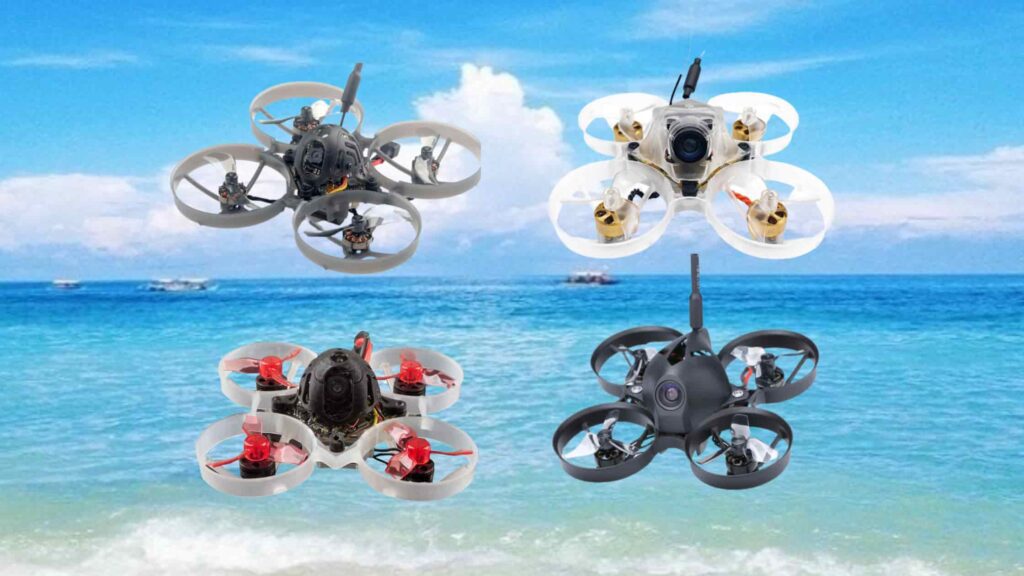 A Tiny Whoop is a first-person-view drone that allows to experience the thrill of flying and the sense of being very small. These small drones have become very popular because you can fly them inside your house without worrying about them taking off or hitting something.
The Best 65mm Tiny Whoops
Happymodel Mobula6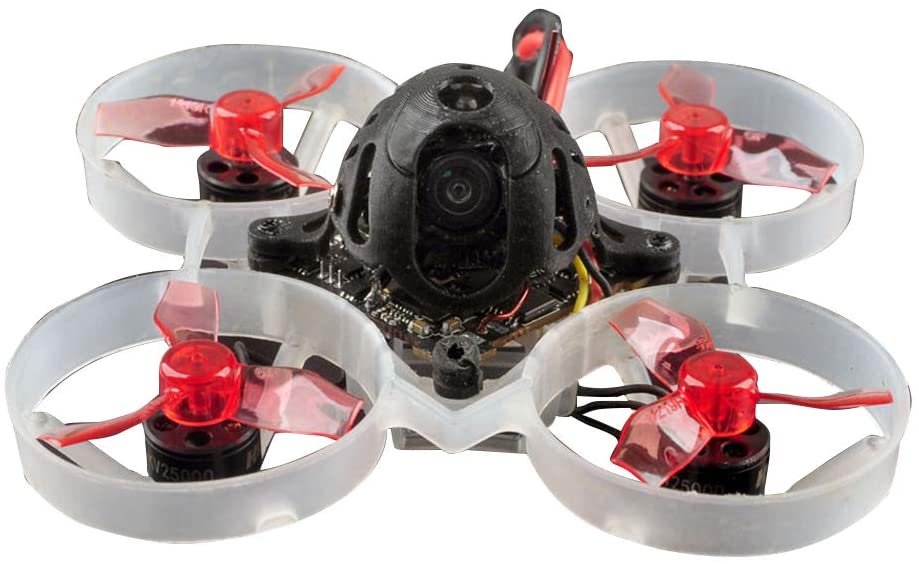 Introducing the Happymodel Mobula6, the latest addition to the Happymodel line-up. This quadcopter offers an exciting mix of features and specifications that have made it a favorite among drone pilots and enthusiasts. The drone is powered by a powerful and light brushless motor, giving it enough power to handle any aerial adventure you might have in mind. In addition, the aircraft is compatible with 1S Lipo/LIHV batteries, making it perfect for extended flights.
Newbeedrone Acrobee BLV3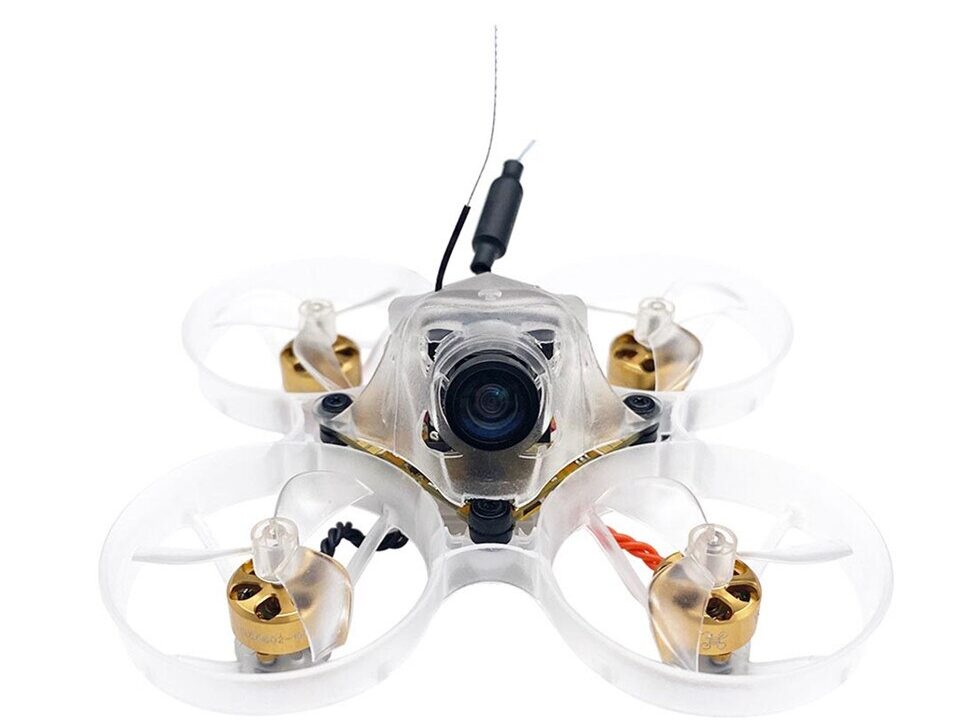 The Acrobee BLV3 is an excellent tiny whoop drone for indoor flying. It's not very powerful, but it's highly durable and easy to fly with its lightweight, large props and small size.
The Acrobee BLV3 is a great little quadcopter which offers all the features you would expect from a high-end micro whoop. The flight controller (F4) has been explicitly designed for acrobatic and stunt flying, while the motors are high-quality 3500KV Brushless Motors and boast insane power efficiency.
These little drones have become very popular because they can be flown indoors without worrying about taking off or crashing into things in your house, perfect for beginner pilots.
Happymodel Mobeetle6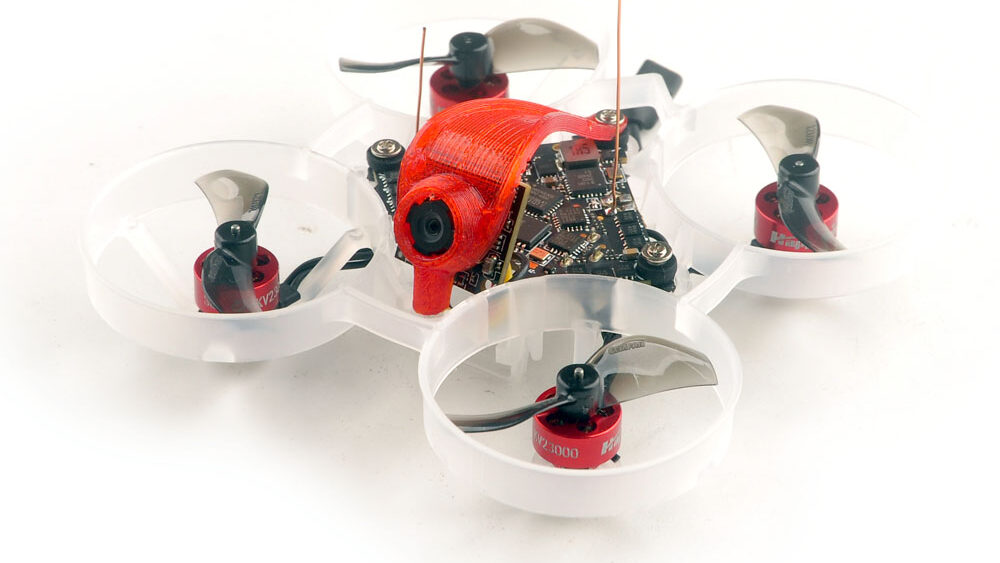 Introducing the Happymodel Mobeetle6, the world's lightest 65mm mass-produced tinywhoop. Experience the thrill of flying with this remarkable marvel that combines power, efficiency, and unmatched performance.
Equipped with the DiamondF4 Flight controller and 0702 motors, the Mobeetle6 delivers an exhilarating flying experience. These powerful components ensure optimal control and precision, allowing you to execute jaw-dropping manoeuvres easily.
Featuring the lightest 1s AIO 5IN1 F4 flight controller, this tiny whoop is designed to maximize efficiency without compromising on performance. The Mobeetle6 introduces the innovative Unibell SE0702 brushless motors with PCB wire boards, further enhancing power delivery and reliability.
With a built-in OPENVTX of up to 400mw, you'll enjoy seamless video transmission and an immersive FPV experience. The low-profile canopy design adds sleekness and style to the Mobeetle6 while protecting the internal components.
Embrace the future of micro quadcopters with the Happymodel Mobeetle6. Its lightweight design, cutting-edge technology, and impressive features make it a must-have for drone enthusiasts of all levels. Get ready to take flight and unlock a world of aerial excitement with the Mobeetle6.
BetaFPV Meteor65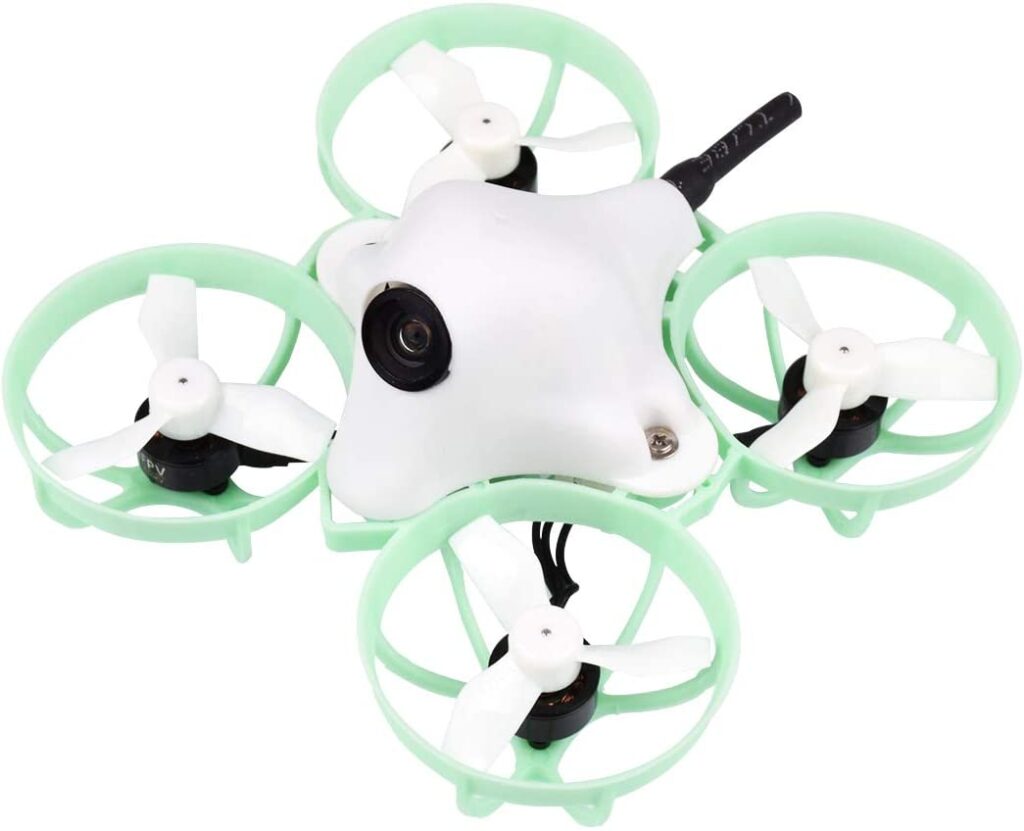 If you're searching for a new drone to add to your collection, you should consider the Meteor65 Brushless Tiny Whoop. This micro drone is equipped with the BT2.0 connector, lightest F4 1S FC and 0802SE 19500 KV motors, making it one of the best options on the market.
iFlight Alpha A65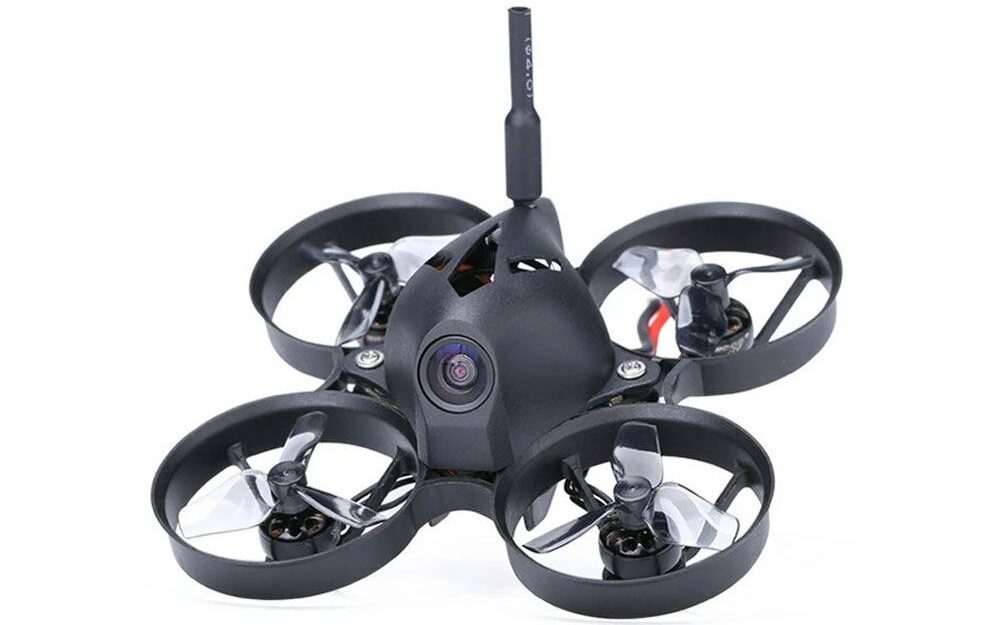 Practicing your flying skills has never been easier than with the iFlight Alpha A65. This tiny, lightweight drone is packed with our latest electronic components and technology, making it an incredibly versatile drone for practice and racing.
Whether you're a beginner looking for a fun way to improve your skills, or an experienced pilot seeking a challenging yet replicable racing scenario, the Alpha A65 is perfect for you. With its quick response time and durable construction, you can be sure that this drone will give you hours of enjoyment.
The Best 75mm Tiny Whoops
Happymodel Mobula7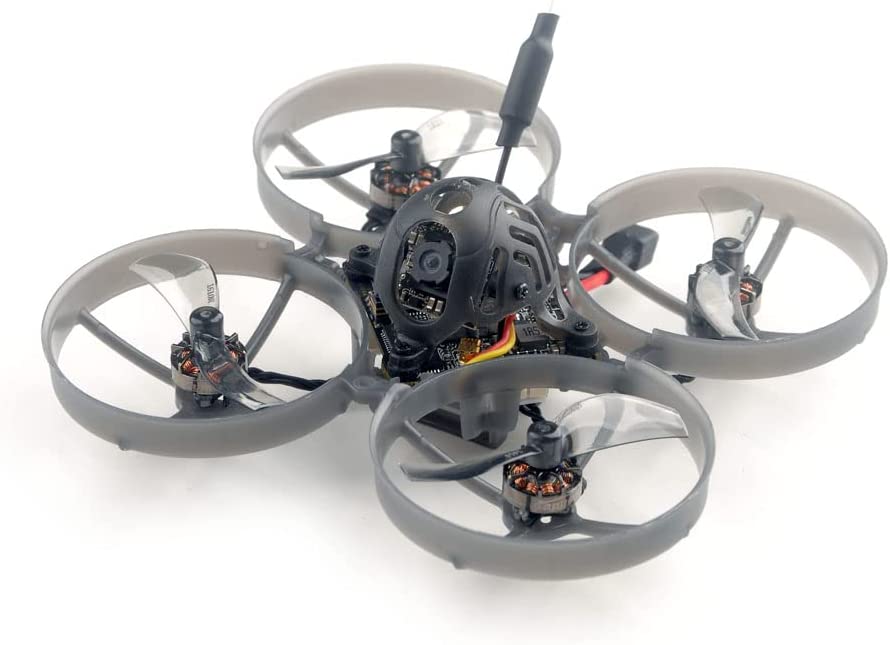 The Mobula7 drone is a 75mm whoop and is powered by 1s. The new Mobula7 1s will be the finest option for the whoop season because it is equipped with an all-in-one (AIO) flight controller and an RS0802 brushless motor of the third generation.
The Mobula7 1S is one of my favorite whoops because of its excellent flight performance and durability at an affordable price. With its small size, this drone has excellent maneuverability in tight spaces and can easily fit into any location where other drones wouldn't be able to land. This little drone is perfect for anyone who wants an easy way to get into a quadcopter – it's very small and easy to fly, even if you're a beginner in the hobby.
Mobula7 HDZero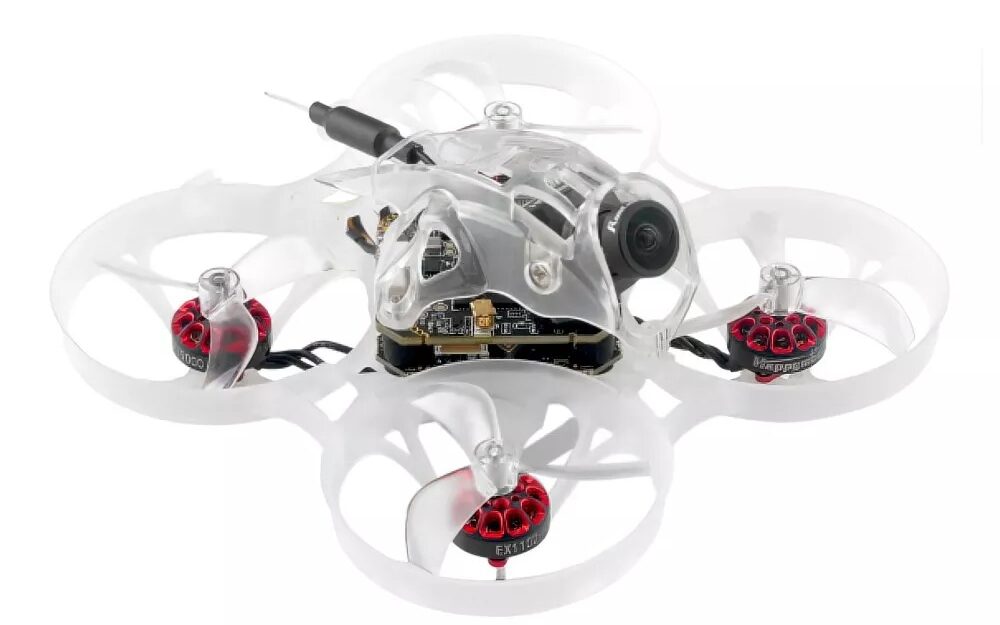 The Mobula7 HDZero is the latest version of the Mobula7. It's a 2S version of the Mobula7 with a few improvements over the previous model, including better hardware and camera mounting options.
The Mobula7 HDZero is an excellent choice for anyone looking for a small, easy to fly a drone that can take some good pictures and videos. It has excellent flight performance and stability in windy conditions, making it perfect for beginner pilots or people who want an indoor toy.
EMAX TinyHawk 2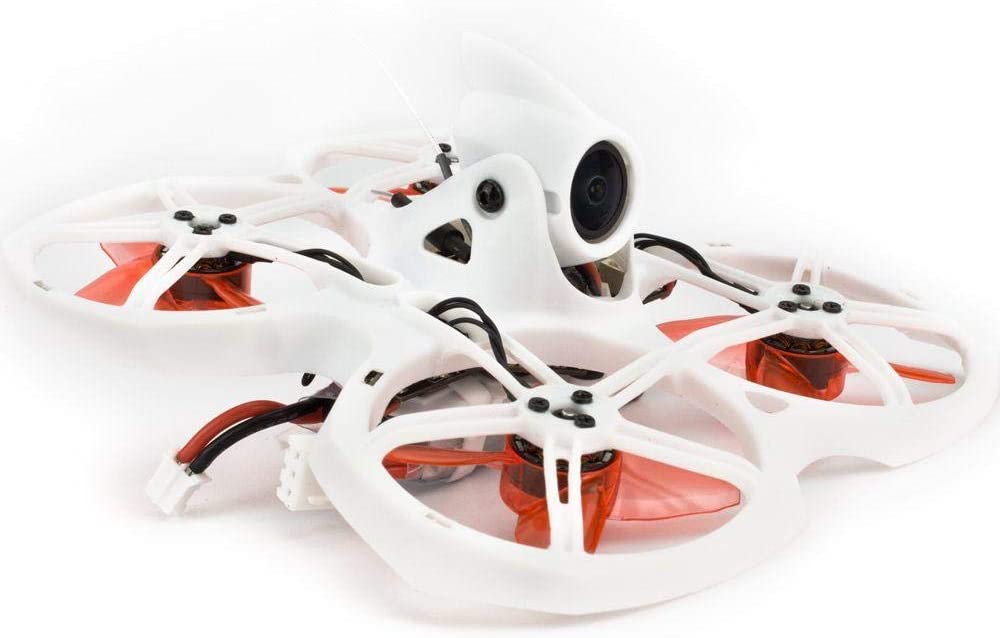 You might also try the Tinyhawk II by EMAX for an immersive adventure. The LED throttle response system reflects each increase in speed on the illuminated control panel, which changes from bright blue to violet.
EMAX Tinyhawk II includes a Nano 2 FPV camera, known for its crisp colors and wide dynamic range. The Tinyhawk II offers an adjustable camera mount, allowing drone pilots to modify their flight's perspective. The Tinyhawk II's frame had been redesigned from the ground up to maximize its durability.
Brushed vs brushless motors
The brushless technology has been used in micro quadcopters for a long time. However, the advent of tiny whoop drones means they can now be built using this technology. As you might expect, brushless motors are stronger and more efficient than brushed motors.
The one downside to brushless motors is that they produce heat – a lot of it! Micro-drones need an efficient cooling system to keep them running cool enough for their pilots to fly safely. Many builders use fans or air ducts as a way of helping with this task.
Another benefit of brushless motors is that they provide a better thrust-to-weight ratio than brushed ones, making them ideal for micro quadcopters.
Learn more about Tiny Whoops
Can you fly a tiny whoop outdoors?
Yes, you can fly a tiny whoop outdoors. However, it is not recommended to do so as the aircraft is not designed for such use and may not be able to handle the loads imposed on it. Additionally, windy conditions can make flying the aircraft difficult or even impossible.
How Much Does it Cost?
The cost of a Tiny Whoop varies quite a bit from one model to another. Generally speaking, you can expect to pay anywhere from $30 – $200 for each one depending on what features it has and how many are available in the market at any given time.
What are RTF ready to fly drones?
The acronym RTF stands for "Ready to Fly," which indicates that the drone has been fully assembled, that everything necessary for flight is present (drone, fpv goggles, remote controller and battery), and that it is prepared for a whole flight experience as soon as it is removed from its packaging. Anyone who wants to enjoy flying around and who does not want to concentrate on building a drone may consider purchasing a tiny whoop RTF kit with goggles.
Is It Worth It To Build A Drone?
For someone who enjoys fiddling with the various parts that go into a drone, creating one from scratch may be a fun and rewarding experience.
What do I need to build a tiny whoop?
Assuming you already have a frame, motors, and camera, the essential components for a tiny whoop are an FC with OSD and a video transmitter.
Parts used to build a tiny whoop.
When building your tiny whoop, it is important to ensure that you have all the correct parts. These parts include the frame, FC, VTX, motors, camera, antenna and propellers.
Without these components, your drone will not fly as high or as fast as you desire. You will also need to ensure that the frame is sturdy enough to support the weight of your battery and propellers and that they are connected properly so that the quad can fly smoothly.
Tiny Whoop Frame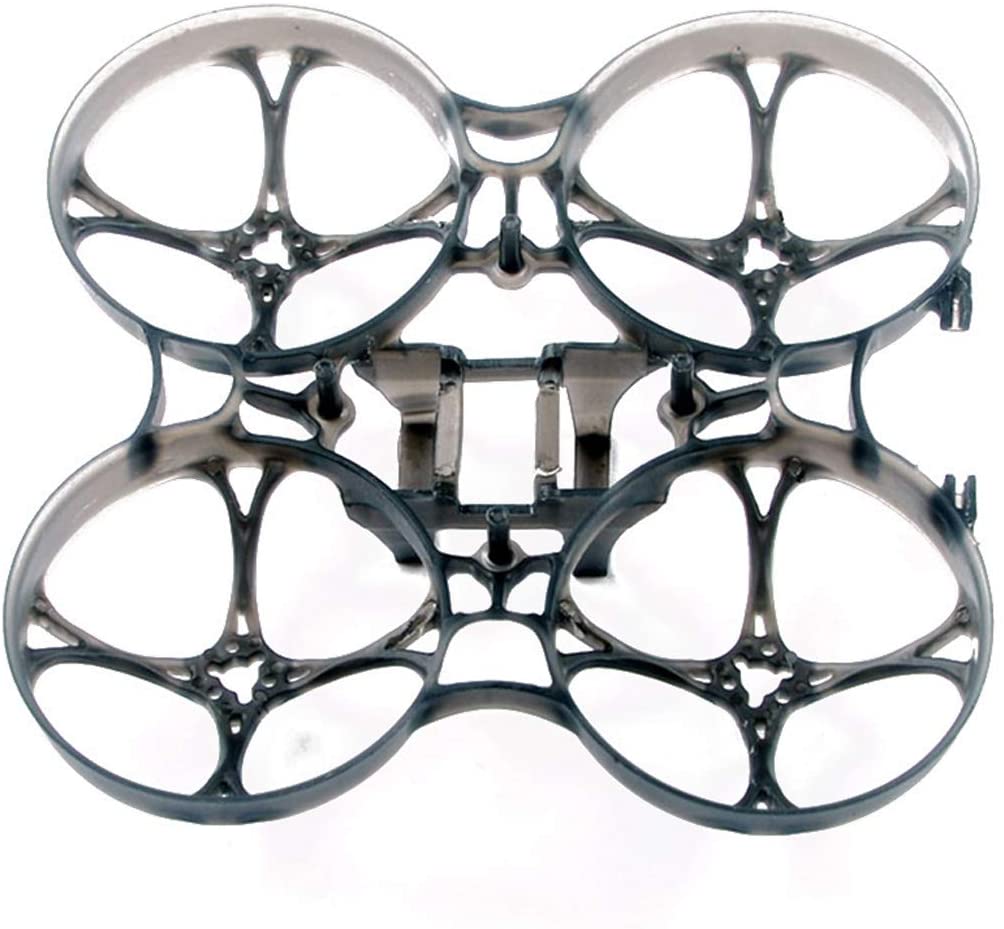 You will need a Tiny Whoop frame such as the Mobula7 75mm frame. The new design is more durable than the previous version and includes a mounting hole for the Mobula7 LED strip. Compatible with brushless motors from the Happymodel 0603/0703/0802/EX1102 series.
Tiny Whoop Camera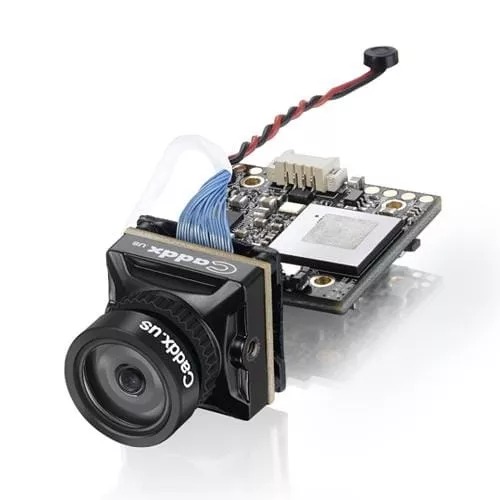 A tiny whoop is a great way to get into FPV flying, but carrying around a heavy action camera and live feed can be challenging. That's where the Caddx Turtle comes in!
This lightweight, compact FPV camera is perfect for small drones and features a new lens and audio system, making it much more versatile than older models.
Plus, with its built-in DVR, you can keep track of all your aerial footage without carrying around an extra device. Don't miss out on this essential part of any tiny whoop pilot's gear!
Tiny Whoop Flight Controller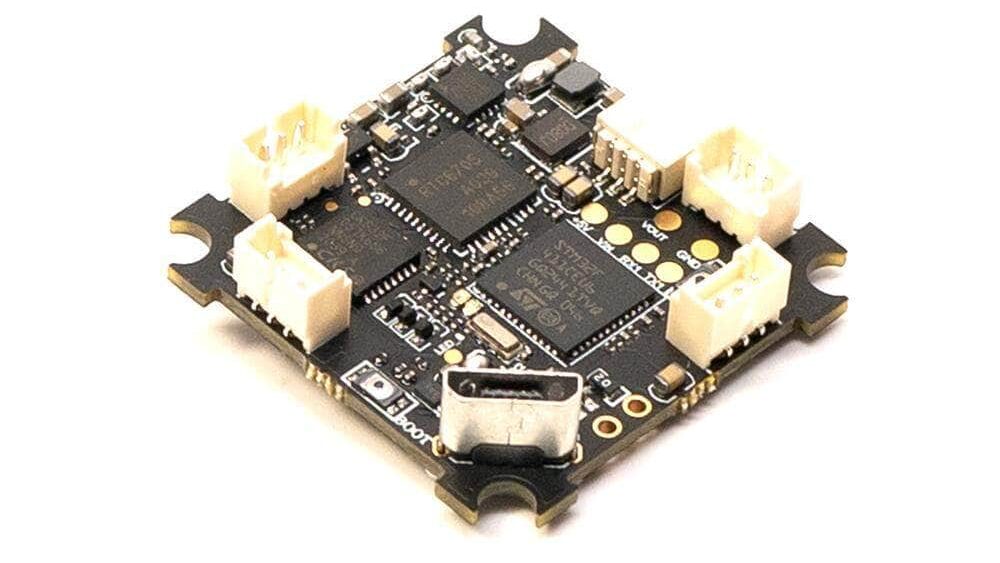 The world's first AIO 5in1 F4 flight controller with an integrated SPI 2.4GHz ExpressLRS receiver has been launched, and it's perfect for pilots who love to fly fast and furious.
This impressive FC is designed to deliver high performance and smooth operation and comes equipped with an onboard 2.4GHz ExpressLRS receiver for seamless communication with your transmitter.
In addition, it comes with a powerful 5.8GHz VTX for crystal clear flying at high speeds and an integrated ESC for responsive performance in all conditions. So don't wait any longer; order your own HappyModel ELRS 2G4 FC today!
Tiny Whoop Canopy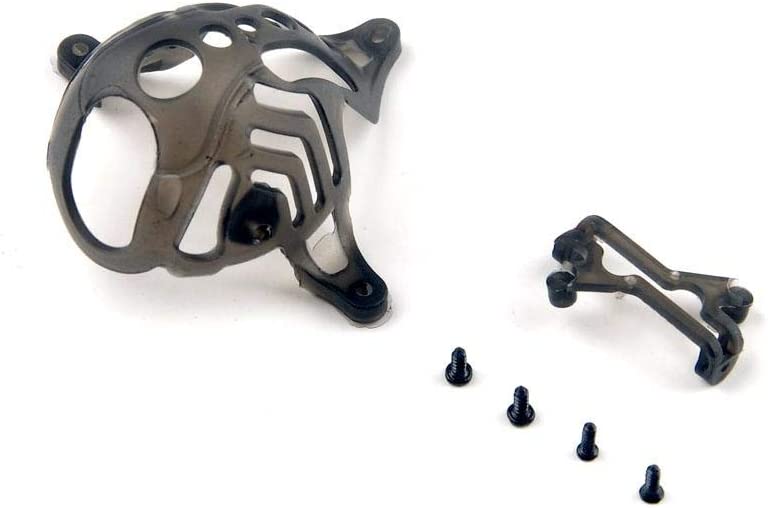 Suppose you're looking to add some extra stability to your Mobula6 setups or want to shoot at a higher angle than the stock camera provides. In that case, a camera canopy like the Happymodel Camera Canopy is a great option.
This lightweight accessory weighs in at just 1 gram and can be easily attached and removed using the attached screwdriver. The camera angle can be easily adjusted using the included Allen key, making it perfect for Runcam Nano3 users.
Tiny Whoop VTX Antenna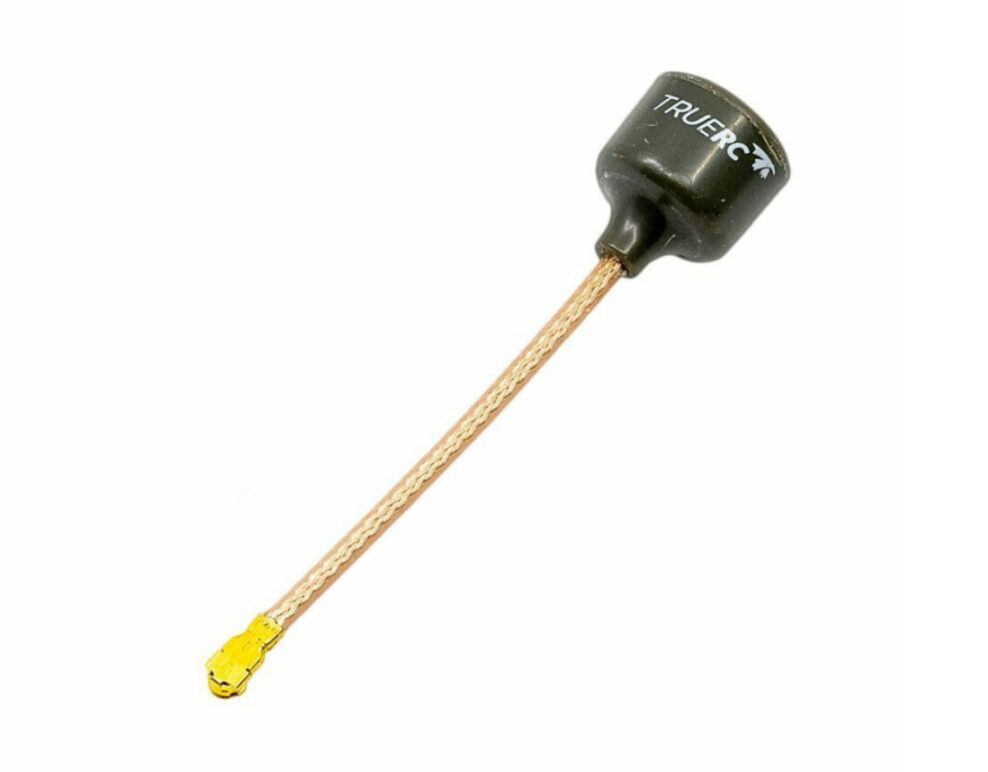 The TrueRC Singularity 5.8 is the most advanced 5.8GHz antenna available and delivers some serious gains! With a gain of 1.9dbic, this antenna is perfect for pilots looking for top-notch performance.
In addition to its stellar performance, the TrueRC Singularity 5.8 is incredibly compact and lightweight, making it the perfect choice for tight spaces. So if you're looking for a great antenna that will turbocharge your experience, don't hesitate to check out the TrueRC Singularity 5.8!
Tiny Whoop VTX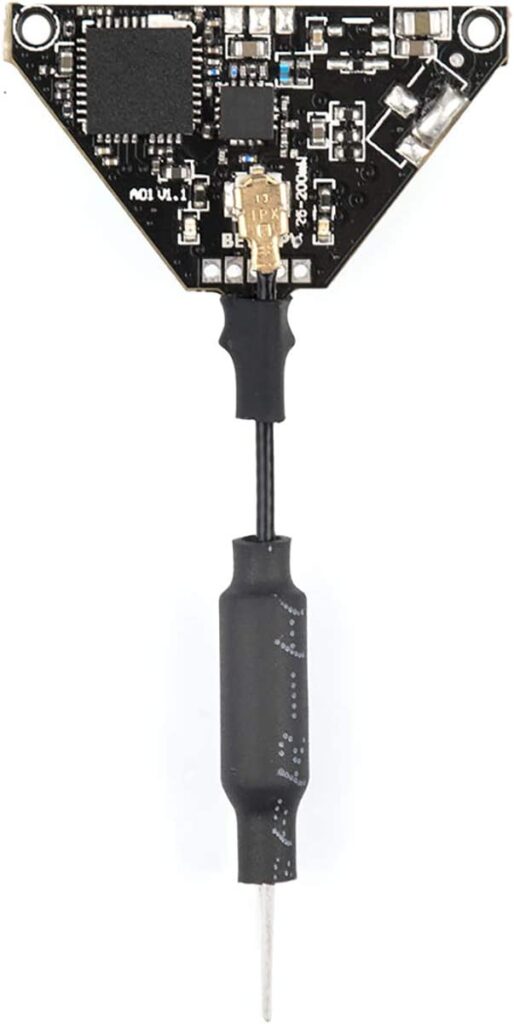 If you're looking for a powerful and reliable VTX for your Tiny Whoop, you need to check out the BETAFPV A01 VTX. This device is perfect for racing pilots who want to take their flying experience to the next level.
With its powerful 5.8GHz transmitter, this VTX can easily handle high speeds and long ranges. Its convenient plug-N-paly port makes installation a breeze, and its mounting holes make it easy to fix on the canopy.
Whether racing or flying around town, the BETAFPV A01 VTX is an excellent choice for your drone!
Tiny Whoop Receivers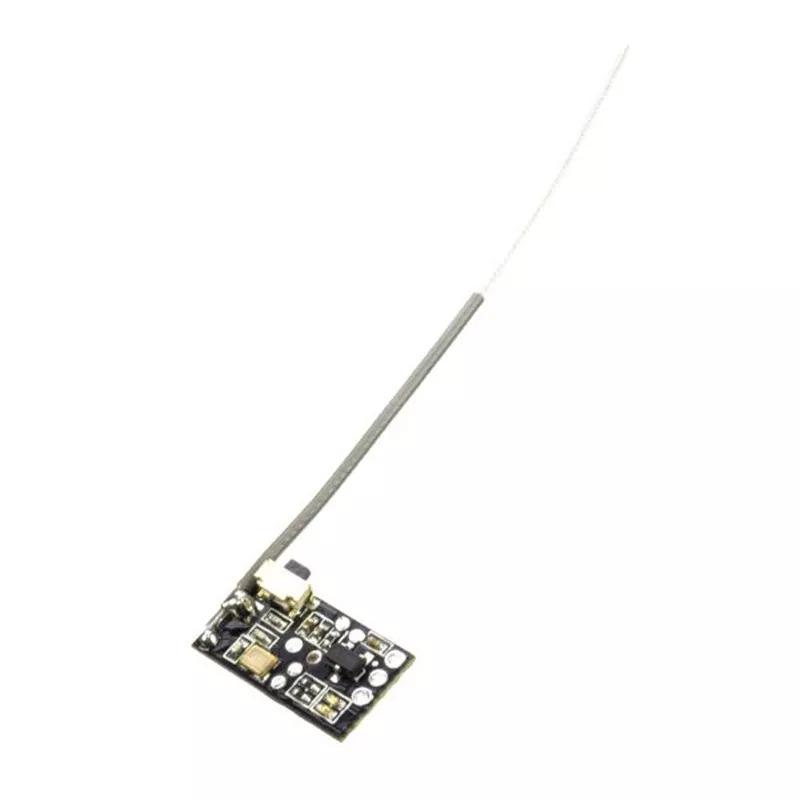 A receiver, such as the EMAX Tiny – D8 Receiver 2.4GHz 8CH Mini FrSky Compatible Receiver With SBUS Output, is also required for your drone to be able to connect with your controller. It is compact, weighing only 0.62 grams, and compatible with FrSky transmitters and modules while operating in D8 mode.
Tiny Whoop Propellers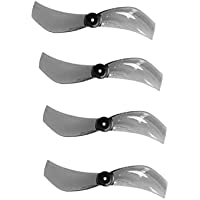 If you're looking for a propeller perfect for your tiny whoop, look no further than the Gemfan Durable 40mm 2-Blade Props. This propeller is made out of high-quality materials, and its size makes it one of the best propellers for a mini quad.
It has a 1mm shaft, which gives it the perfect balance between performance and durability. Thanks to its small size, this propeller is easy to mount and fly, and its high-quality construction makes it a durable choice for your flying needs.
Tiny Whoop Motors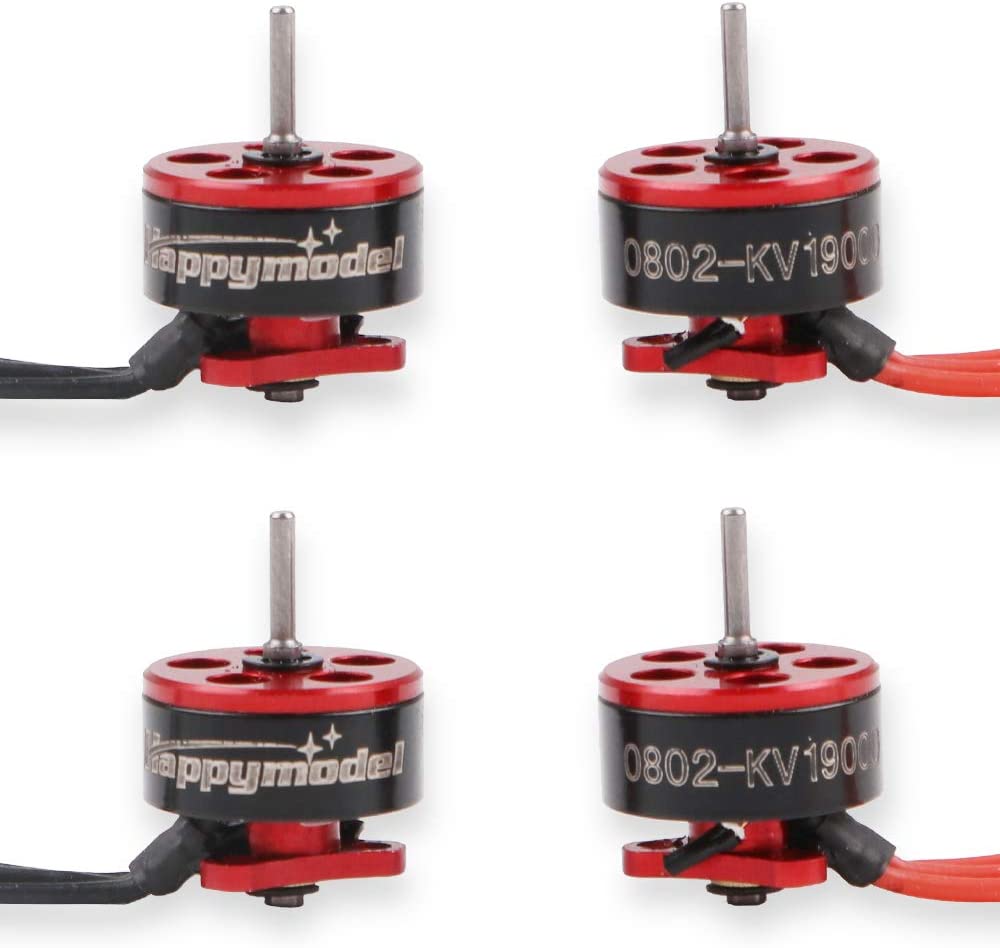 Building a tiny whoop with a brushless motor can be a lot of fun but can also be quite challenging. That's why you need a well-designed motor with balanced dynamics so that it will not become unstable while flying.
The SE0802 Brushless Motors from Happymodel is perfect for this task because it has a double E-clip, so the bell will not be able to detach from it. Plus, it is nicely balanced in terms of the dynamics, which means that it can handle high speeds and gusts easily.
Tiny Whoop battery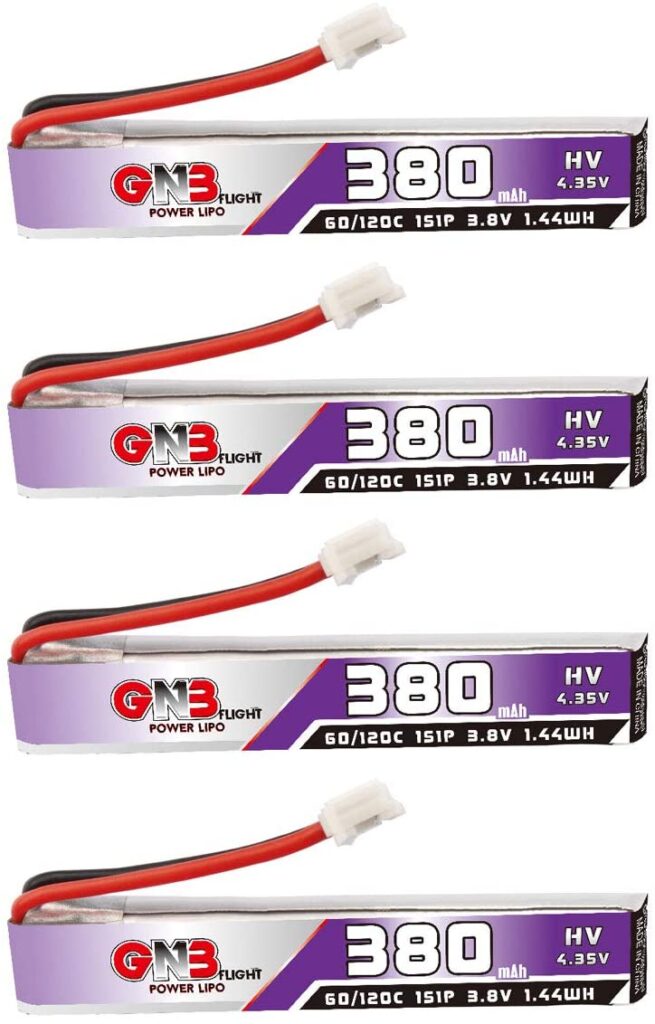 If you're in the market for a powerful and reliable lipo battery for your tiny whoop drone, you'll want to check out the GNB 380mAh 1S 3.8V lipo batteries.
These batteries are perfect for small drones that require plenty of power to stay competitive in the racing scene.
Their small size makes them perfect for use in tight spaces, making them an ideal choice for those who love flying their drones indoors.
Tiny Whoop Charger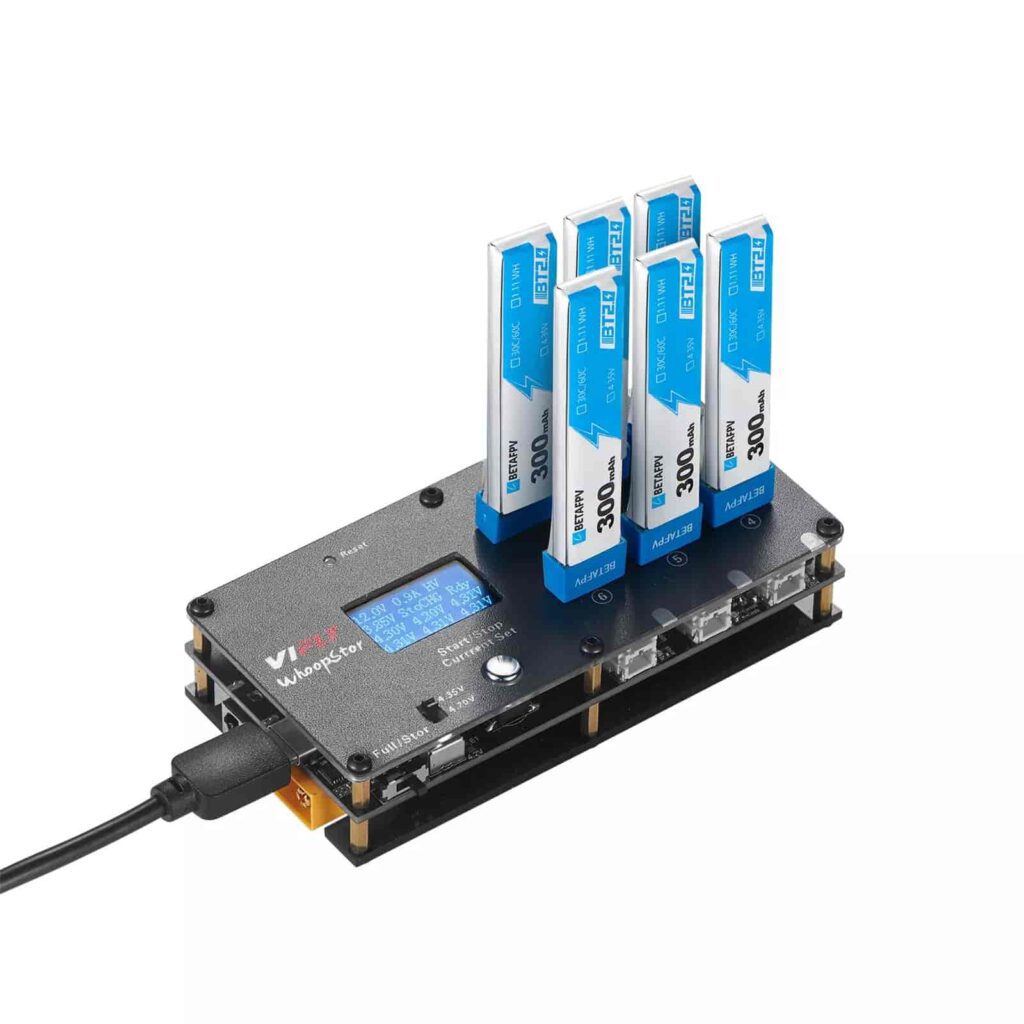 If you're looking for a battery charger that can handle a variety of batteries and charging ports, the ViFly WhoopStor V2 is the perfect option.
With six individual ports, it can charge up to six different types of batteries simultaneously, making it ideal for charging your tiny whoop battery. Its OLED display makes it easy to see which battery is being charged and at what rate.
Additionally, its PH2.0 and BT2.0 compatibility can be used to charge your regular and high voltage batteries. And last but not least, its heat sink will help cool the unit down during intense charging sessions.
Other Accessories
A soldering iron, soldering lead, battery connector, and battery strap are other items you will need to build a drone.
Tiny Whoops are fun, easy to fly devices that let you experience the thrill of FPV racing or freestyle flying without having to buy a larger drone. This blog lists the best tiny whoop models you can buy today on Amazon, Banggood, AliEpxress and other FPV stores. Besides, we also discuss the parts and accessories so that you can build your tiny whoop. So, what are you waiting for? Get your best tiny whoop now and have fun flying!