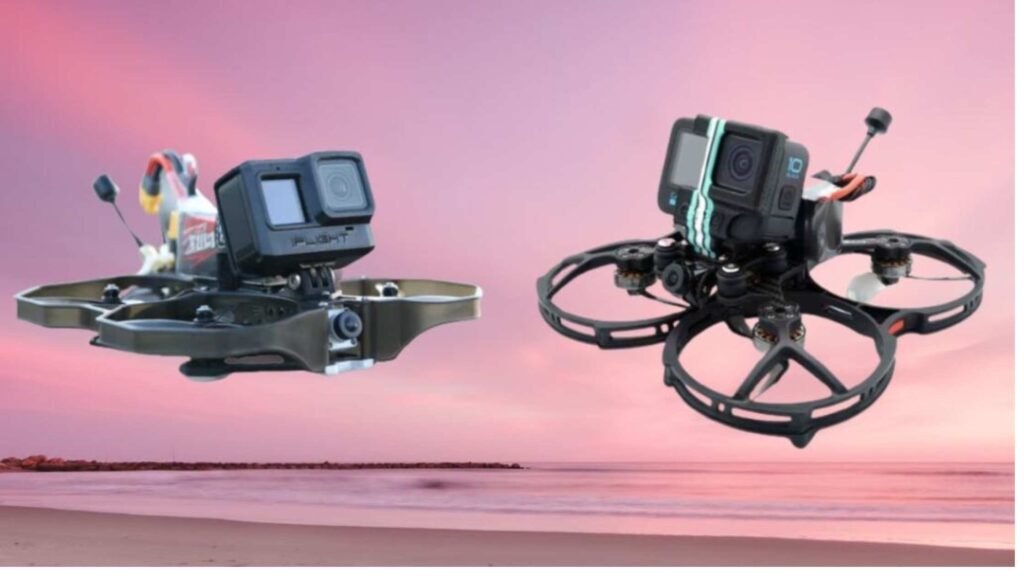 If you are looking to purchase an FPV drone that is capable of carrying a full-sized GoPro but you are unsure which one to get, read on. Learn more about the comparison of Cinelog35 vs Protek35, the two most popular FPV drones on the market today.
What is Cinelog 35?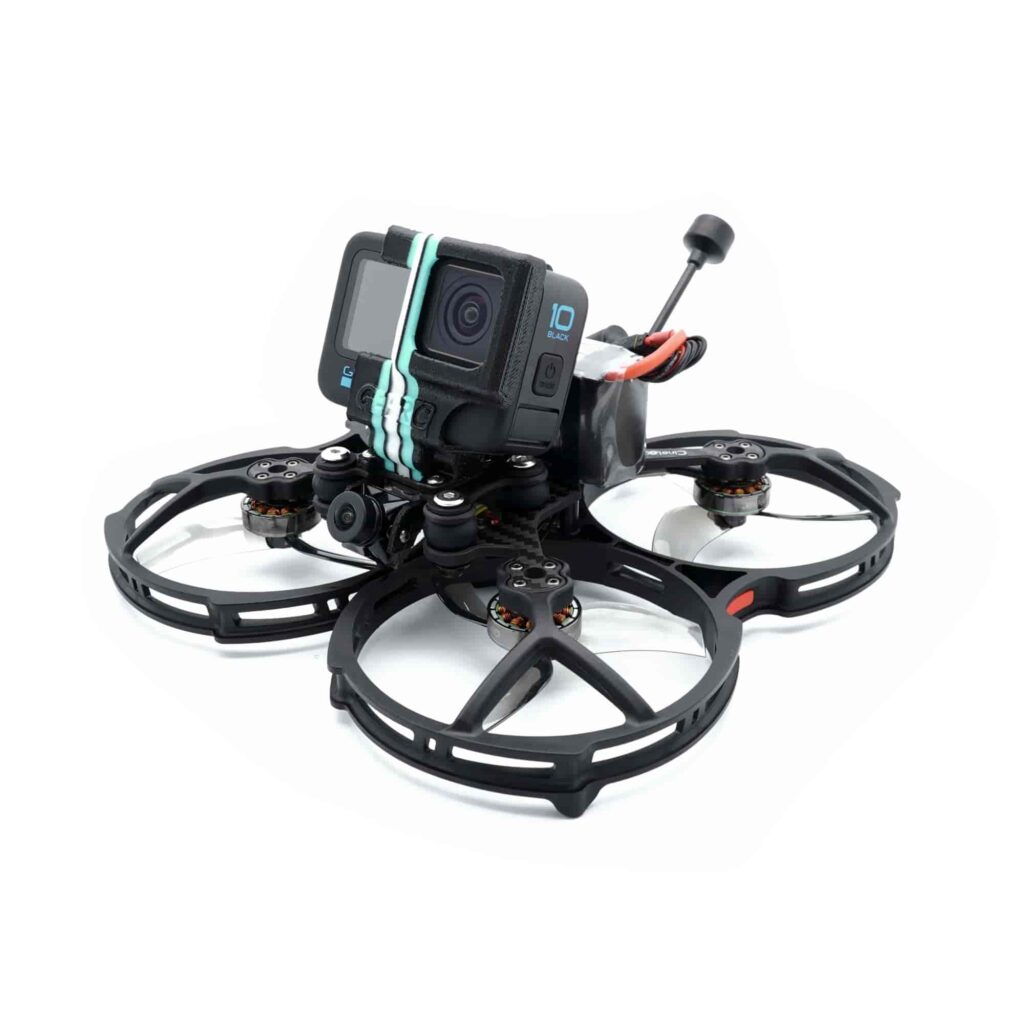 Compared to the Cinelog 30 or 25, the Cinelog 35 fpv drone offers a larger frame. This is essentially the same formula and design as some other sizes that GEPRC has released. However, this one is a pusher and a little bit bigger. It enables you to mount devices like any GoPro Hero and Insta GO 2.
What are the main features of Cinelog 35?
The Cinelog 35 has the protection you anticipate finding on a cinewhoop, but with larger propellers and motors. That should offer it a bit more speed and efficiency, which sounds like it will work out perfectly.
Another great feature about the Cinelog 35 is its dampeners, which are tiny rubber pieces that occasionally used to pop out in the past. To prevent the entire item from coming out, they now have a screw built.
You have a little safety because it is a pusher with the motors facing down. It is also simple to set up because you can access both the USB-C and the micro USB ports.
What are the benefits of using Cinelog35?
The cinelog 35 performs exceptionally well when it comes to shooting scenes in a cinematic style. It maintains a fairly steady position in the air and provides a great flying experience. The stock tune that comes with the cinelog 35 is incredible and just as wonderful as the tune with its smaller brother, the cinelog25.
The GEPRC Cinelog 35 can carry the most recent GoPro camera model, the Hero 10. Although it is still somewhat noisy, the cinelog 35 is less noisy than the iFlight Protek 35.
What is Protek 35?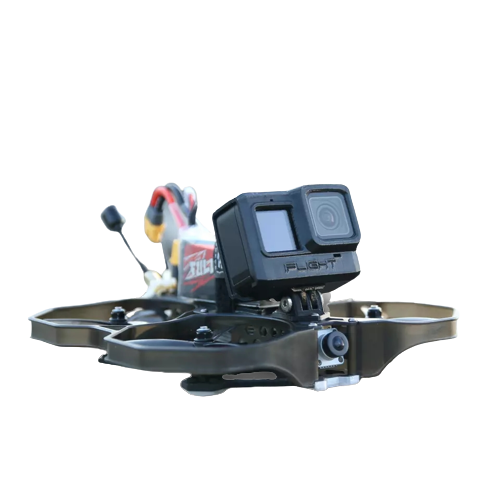 The Protect 35 is a cinewoop that was just recently made available by iFlight; many people enjoy using it. It has larger propellers than usual cinewhoops; most cinewhoops have propellers measuring 2.5 inches, but the pro tec has propellers measuring 3.5 inches, which should provide a little more thrust. In addition, the size of the quadcopter allows it to carry a full-sized GoPro camera.
What are the main features of Protek35?
The improved propeller guard on the iFlight ProTek35 looks durable and functions better than before, making it one of the best features. However, even if you can break the prop guard, the component can be replaced, so there is no need to worry about this.
The drone is equipped with several powerful motors. If someone with less experience uses the drone, it is strongly recommended that they do so only at a slower speed.
You don't need to disassemble the frame to perform pairing or troubleshooting, as all ports and binding buttons are easily accessible from outside the quad.
What are the benefits of using Protek35?
The Protek35 provides an excellent user experience due to its powerful motors and practical design. You will have no difficulty flying through tiny gaps due to the accuracy of the turns.
In addition to that, it is capable of performing various freestyle stunts, including flips. Additionally, the Protek35 can carry your favorite GoPro or other action cameras capable of capturing breathtaking footage.
What is the difference between Cinelog35 vs Protek35?
The Cinelog35 offers a smoother flying experience and has low noise, whereas the Protek35 is more powerful and durable. Both drones are capable of carrying a full-sized GoPro and flying cinematic shoots.
Which is better Cinelog 35 or Protek 35?
It all depends on what kind of flying you want to do and what kind of build you want: HD, DJI, or Analog.
Which one should I buy?
These fpv drones will provide you with an incredible flying experience, so there is no one-size-fits-all answer here.
In conclusion, Cinelog 35 and Protek 35 are great FPV drones for those interested in FPV flying. They both have pros and cons, but ultimately, it is up to the user to decide which drone is right for them.
Whether a beginner or an experienced pilot, these two drones will provide you with hours of fun and excitement. So what are you waiting for? Buy one of these drones today! Check Protek35 & Cinelog35 here on Amazon.