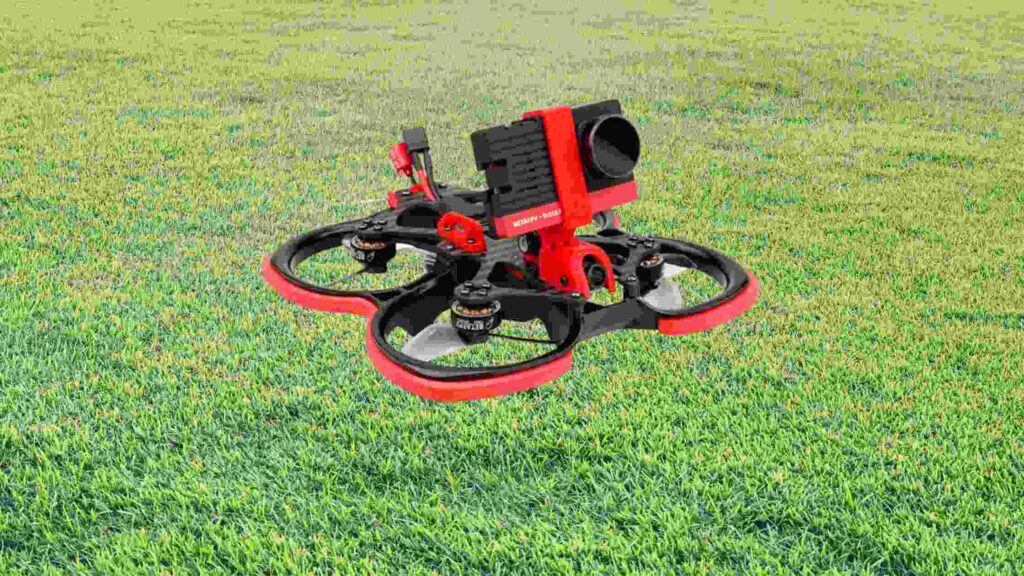 The BetaFPV Pavo25 is a new 2.5inch pusher Cinewhoop that has similarities to the Pavo 30, their 3″ Cinewhoop. The Pavo 25 has a faster speed and smaller size than the Pavo 30, making it better for small to medium-sized venues. It also has a new design that makes it easier to use and control.
BetaFPV Pavo25 Frame
Compared to Beta95X V3, Pavo25 is made with PA12 material with injected molding, dampening the noise and eliminating the jello effect.
One of the things that they've done in comparison to the 95x v3 frame is to make it a little bit easier to fix if you break these plastic prop guards.
The ducts are made up of plastics, so they can stand up to a bit of wear and tear, but if you break them, you can replace them easily by removing only six screws.
The frame provides pads for a vertical USB port to let you connect easily when changing configuration or settings on your quad.
The Pavo25 whoop quadcopter features an innovative pusher frame with a duct design, generating more lift for the entire quadcopter, and improving endurance and propulsion capability.
FC & ESC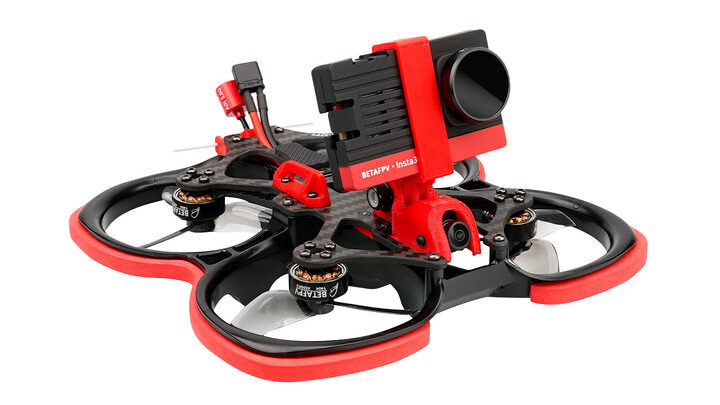 Powered by the Toothpick F405 AIO 20A FC V4 BMI270, the Pavo25 whoop quadcopter weighs less while increasing the ESC's capacity to continuously draw 20A, allowing pilots more power to fly the quad!
The 20A FC V4 incorporates two-pin connector ports compatible with DJI Digital VTX and RX. These ports are plug-and-play, need minor soldering, and are incredibly simple to set up.
Camera and VTX
The HD Digital version utilizes the Caddx Nebula Pro Nano Vista Kit that perfectly supports DJI FPV goggles, while the Analog VTX version utilizes the Caddx Baby Ratel2+A03 400mW 5.8G. Pavo25 is a Cinewhoop suitable for both indoor and outdoor flights.
Having a CNC Vista Adapter installed in it. It ensures a flight in a safe VTX RF power by effectively providing a good cool down for the Caddx Vista HD Digital VTX by increasing the heat dissipation area. This is particularly important for long-distance flights.
Pavo25 Motors & Props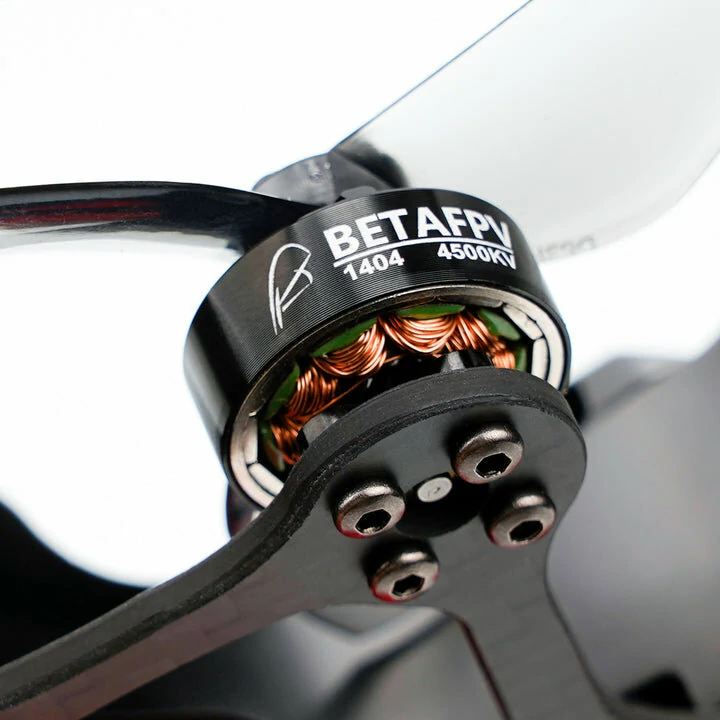 It has mostly the same electronics that were in the BetaFPV 95x v3. It is equipped with the 1404 4500kv motors and provides more substantial power and less noise, giving pilots an unmatched flying experience.
Pavo25 utilizes Gemfan D63 3-Blades Props, which were built specifically for inverted installation, ensuring smooth flying for the pilots! In addition to being stronger and more long-lasting, it provides pilots with a highly effective experience.
Pavo25 Receiver
The Pavo25 Receiver has three options: PNP, ELRS 2.4G, and TBS. You can choose the edition that you would want to purchase.
BetaFPV Pavo25 Specs:
Weight: 153.3g (HD Digital)/140g (Analog), Without battery and action camera
Wheelbase: 108mm
Frame: Pavo25 Frame Kit
Motor: 1404 4500KV Brushless motor
Battery Connector: XT30
Props: Gemfan D63-3B (Gray)
Flight Controller: F405 AIO 20A Toothpick V4 BMI270
VTX: Caddx Nebula Pro Nano Vista Kit (HD Digital)/Caddx Baby Ratel2+A03 400mW 5.8G (Analog)
Camera Adjustable Angle: 0°-50°
Receiver Version: PNP/ELRS 2.4G/TBS (Optional)
Recommend Battery: 4S 750mAh/4S 850mAh (Not included)
Recommend Mounted Cam: SMO 4K, DJI Action 2
Flight Time (Reference Only): 7.5 mins (HD)/8.5 mins (Analog), using a 4S 750mAh battery without an action camera
Is Pavo25 capable of carrying a full-size GoPro?
Yes, the Pavo25 is capable of carrying a full-sized GoPro action camera.
In conclusion, the Pavo25 is an excellent indoor and outdoor flying drone. It's easy to control, has a durable build, and carries different types of action camera like GoPro, SMO 4K, DJI Action 2 and Insta360 Go 2. If you're looking for an affordable cinewhoop that can do it all, the Pavo25 is worth considering.
Disclosure: Some links are affiliate links. As an Amazon Associate,
I earn from qualifying purchases at no extra cost to you.