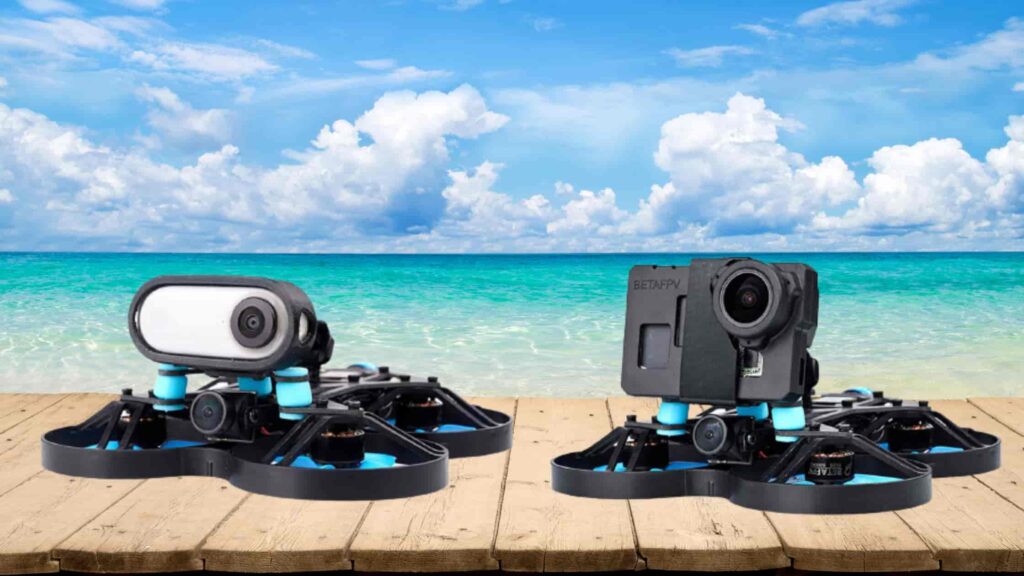 With the rise of FPV drones, many people are interested in purchasing an action camera mounted to them. But with so many popular cameras out there, it's hard to know which one is best for you. Therefore, we have compiled this list of the best action cameras for FPV drone use and will help guide your decision when looking at what kind of camera might work best for you.
Best Action Camera For FPV Drone
GoPro HERO10 Black Bones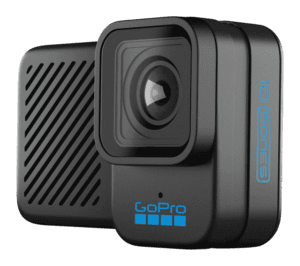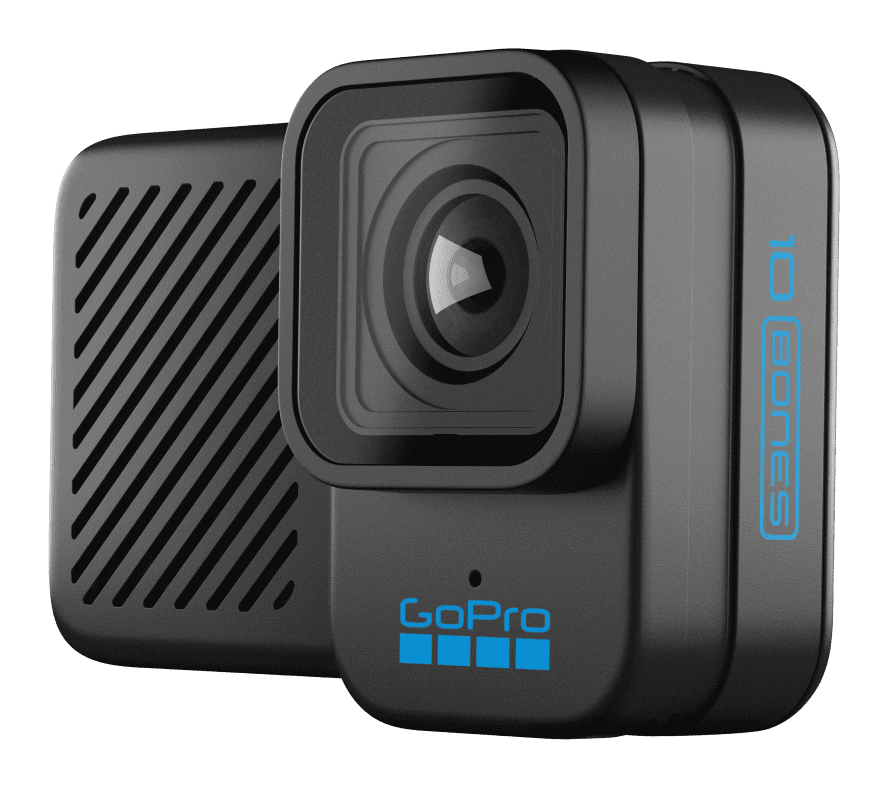 The HERO10 Black Bones is the world's smallest and lightest 4K60 and 2.7K240 video camera. It weighs only 54g, making it easy to take with you wherever you go. And its award-winning HyperSmooth 4.0 image processing means stunning videos even in low-light conditions.
Hero10 Black Bones is the perfect camera for FPV (First-Person View) drones. It's ultra-lightweight and explicitly designed for fpv drones, making it the ideal choice for those looking to take their aerial photography and videography to new heights. With its fast performance and advanced features, Black Bones is a surefire way to make your drone flying experience even more exhilarating.

GoPro Hero 12 Black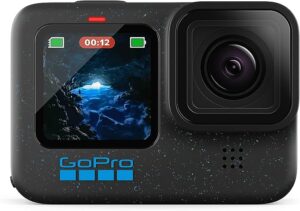 The GoPro Hero 12 is a game-changer for FPV drone enthusiasts. Boasting HyperSmooth 6.0 Stabilization, this waterproof action camera delivers a stunning 5.3K60 Ultra HD video and crisp 27MP photos with HDR. Its 1/1.9″ Image Sensor ensures vivid details, while the 360° rotation capability captures every angle flawlessly.
With shooting options up to 5.3K30, 4K60, and 2.7K120, plus 10-bit capability for 4K and higher resolutions, Hero 12 elevates your footage. While it shares similarities with the Hero 11 Black, the subtle upgrades make it a worthwhile investment for those seeking top-notch performance.
Insta360 Ace Pro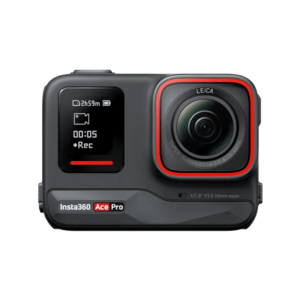 The Insta360 Ace Pro combines the familiar blocky design of GoPro's Hero series with a unique twist—a flip-up 2.4-inch rear touchscreen for effortless control. Equipped with a Leica Summarit lens and an impressive 1/1.3-inch image sensor, it excels in low-light conditions.
Capture stunning footage with up to 8K at 24 frames per second, showcasing every detail. While offering 8-bit capability, it weighs slightly more at 179.8g, compared to the Hero 12's 154g. Embrace innovation and versatility in FPV drone recording with the Insta360 Ace Pro.
Check the full comparison of Insta360 Ace Pro vs Hero 12 Black.

GoPro Hero 11 Black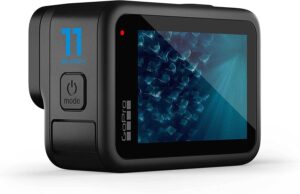 The GoPro HERO11 Black features a 10-bit color depth that enables all your movies to truly come to life. This action camera can record up to 5.3K/60fps and 2.7K/240fps resolutions. The camera also has 24.7 megapixels for capturing impressive video footage. HyperSmooth 5.0 video stabilization allows you to enjoy your recordings during filming or photography.

GoPro Hero 10 Black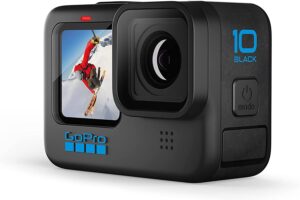 The new GoPro Hero 10 Black camera is the best action camera for fpv drones. The HyperSmooth 4.0 video stabilization in all modes combined with amazing cinematic footage makes this a great choice when it comes to capturing your flights on film or still pictures, as well as videos at 5K 30 fps,4K 120fps and even 2k 240 fps!
This waterproof device also has 23MP still images resolution, which means you won't have any problems printing large versions of them off if needed later down the road. In addition, it has a 1720mAh battery that can last up to 2 hrs with a single charge. And that's exactly what you can do with this new GoPro Hero 10 black camera.
DJI Osmo Action 4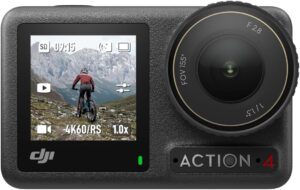 Unleash the power of precision with DJI Osmo Action 4, a game-changer for FPV drone enthusiasts. Boasting a formidable 1/1.3-inch sensor, this waterproof action camera delivers unrivaled clarity. Capture breathtaking 4K at a staggering 120fps, ensuring every moment is a masterpiece. The groundbreaking 10-bit D-Log M takes dynamic range to new heights, granting your footage unparalleled richness. Whether soaring through the skies or diving into waters, the Osmo Action 4 redefines FPV recording, providing a cinematic touch to your aerial adventures.

Sony RX0 II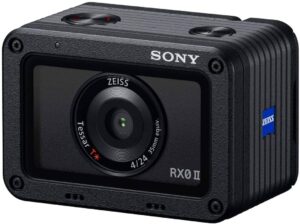 Sony's new RX0 II 1-inch sensor ultra-compact camera has all the capabilities of its predecessor but in a more travel-friendly form. It features an advanced CMOS image sensor with a 24mm F4 Zeiss Tessar T* lens that delivers high-resolution images for amazing detail captured on film!
Moreover, with up to 4K video recording at 16 fps continuously and interval REC modes, you can capture stunning time-lapse shots.
It's ultra-portable and comes with an LCD screen for high or low angles shots and electronic image stabilization, making your video footage look like it was shot on film!
In addition, the lightweight 132 grams body makes carrying this small device easy, so you can always have one around in case anything happens while out shooting.
The DJI Action 2 Camera is a sleek and stylish camera that can be used for both photography as well as video. The DJI Action 2 Camera is a 1/1.7″ CMOS action camera that's lightweight and capable of shooting 4K video at 120fps, making it perfect for fpv racing enthusiasts who want to capture all their adventures in high quality!
The battery life lasts up 70 minutes so you can keep recording longer without worrying about dead batteries or power supply issues. It also features single picture burst mode with 12 MP images that will allow you to shoot for as long as you like without slowing down or losing focus.
Insta360 One X2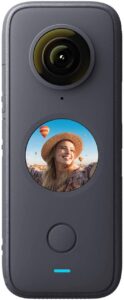 The Insta360 ONE X2 360 Degree Waterproof Action Camera is one of the best cameras your drone can carry that weighs just 149 grams and records up to 80 minutes of high-quality aerial video without any stabilization. Still, it's even better with FlowState Stabilization!

With this system installed onboard or in post-production, you'll never need a gimbal again because its horizon leveling algorithms keep every shot steady no matter which direction they are taken.

The Insta360 ONE X2 is one of the most advanced 360-degree cameras on earth. It can shoot in any direction with super 5.7K resolution, and choose your favourite angle later using FlowState stabilization, making it perfect for all types of adventures!

GoPro Hero 9 Black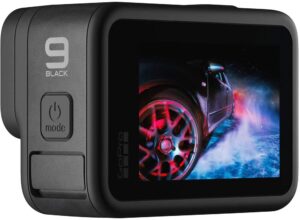 The GoPro Hero9 Black is a digital camera that films in 5K30 or 4K60 for an impressive picture, 20MP photo resolution. It also includes HyperSmooth 3-0 video stabilization to smooth out any movement during playback, and TimeWarp 3 time-lapse functionality, which will create stunning sped up videos from your adventures over long periods!

The HERO9 Black Action Cam is perfect for taking your drone on a flight. At only 158 grams, it's lightweight and easy to carry around with you wherever life takes you!
As well, it's waterproof, so don't be afraid to take it kayaking, surfing, skiing or snowboarding! Not only is this camera great for water activities, but it also can be used by hunters who want to record their hunts.
DJI Osmo Action Camera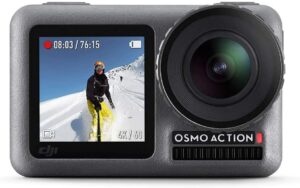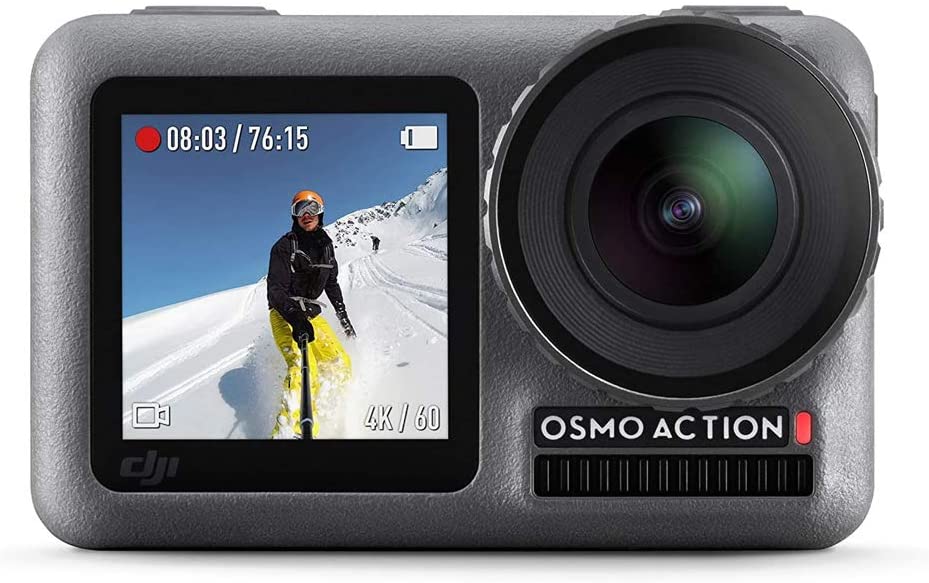 The DJI Osmo Action Camera is the perfect match for anyone looking to film their FPV drone racing adventures. It has a 12MP CMOS sensor and a wide-angle 145° lens that allows you to capture 4K HDR videos at 10fps or 240 fps in 1080p resolution.
You can also use 8x slow motion with this camera, aside from taking high-quality photos and shooting stunning stills. There are plenty more onboard features, including time-lapse, which condenses movement onto one frame, so it's easier than ever before, making those difficult Fly Moves happen effortlessly right before our eyes.

But that's not all; it also has some useful functions that will come in handy when flying FPV with it mounted to your quadcopter, including motion timelapse so you can see how fast your surrounding environment is moving!
The DJI Osmo Action is a 4K action camera that weighs just 124 grams. Made for those who fly drones in racing, this little guy will make your life easier!

Hawkeye Firefly X Lite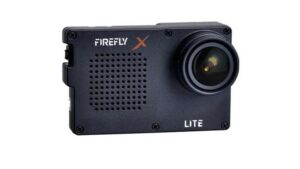 The Hawkeye Firefly X Lite HD Action Camera is a perfect companion to your FPV drone. This lightweight(34 grams)and the compact camera will allow you to shoot amazing high-quality video in 4K 60FPS without taking too much space or weight on board!
It has an Ambarella chipset and Sony IMX377 12 Mega WDR sensors for capturing crystal clear images with no blurriness even when shooting at night – all while still being able to power from the balance lead if needed.
And don't forget about its built-in Gyro 4 EIS algorithm, which helps reduce vibration during flight by automatically adjusting exposure settings according to movement speeds, so nothing gets lost because of shaky hands.

SMO 4K Action Camera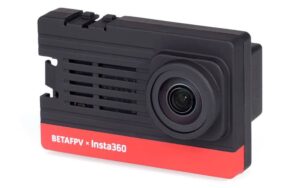 This new lightweight action camera has been designed to be used with FPV drones. Developed by BETAFPV and Insta360, the SMO 4K Camera only weighs 30g allowing pilots to fly faster, have more flight time, or do more maneuvers, thanks partly because of its low weight.
The special features include a 4K ultra-widescreen angle shot and Flow State stabilization, making for smoother videos when filming from above at higher altitudes.
Insta360 GO 3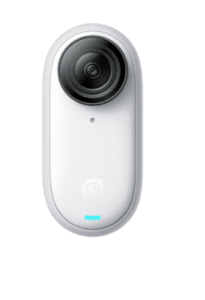 The Insta360 Go 3, a true game-changer in the world of action cameras. Weighing a mere 35g (1.2oz), this revolutionary device is unbelievably compact, allowing you to take it with you wherever you go, at any time.
Despite its small size, the Insta360 Go 3 delivers stunningly crisp 2.7K video, ensuring hassle-free fpv shots that will captivate your audience. Thanks to its gimbal-like stabilization and 360 horizon leveling, this extraordinary camera guarantees steady shots even in the face of shakes, bumps, or rolls, making it the perfect companion for FPV drones.
Additionally, with its support for a 9:16 aspect ratio, the Insta360 Go 3 is ideal for creating social media videos that will impress your followers. Furthermore, the camera boasts an impressive battery life, capable of recording up to 45 minutes of footage using the camera alone. With the Insta360 Go 3, you can now capture your most thrilling fpv adventures with unparalleled ease and quality.

Insta360 GO 2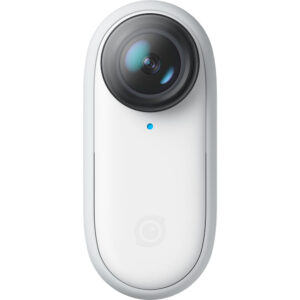 The Insta360 GO 2 is a camera that takes high-quality photos and videos. It also has FlowState stabilization to ensure your shot stays perfectly steady, no matter what you're doing with it!

With a weight of just 26 grams, this tiny device can easily be attached to any drone for ultra-light FPV Cinewhoop without weighing them down. Or used by larger pilots looking for stability when shooting footage in a macro mode where they need more support than their bigger counterpart would offer on its own.
The Insta360 GO 2 is a lightweight, portable 360-degree camera that records in quality 3K footage at 2560 x 1440 resolution and takes 9 MP photos. So you can't go wrong with insta360 Go 2 in terms of image quality and video footage.

Caddx Peanut FPV Action Camera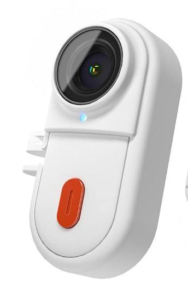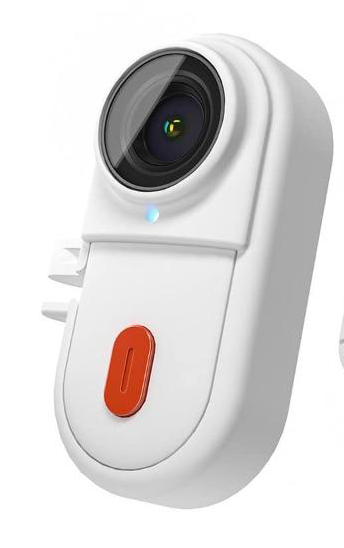 No more hacks and customized settings to get it looking suitable for FPV! Weighing just 27 grams, the Caddx Peanut is the smallest, lightest camera out there, specially made with drone pilots in mind. Small enough to be carried around easily without slowing you down.
This action cam can record at up 2.5k resolution on 50fps while still providing smooth stabilization so that your videos come out with amazing HD footage perfect for creating those epic flights of fancy or even straightforward racing videos you want.

The Caddx Peanut is extremely functional, but they are not stopping at creating a small action cam perfect for drone flyers; they also include some additional tools if you want to use the camera on the ground!
RunCam Thumb Pro 4k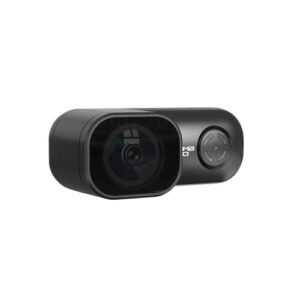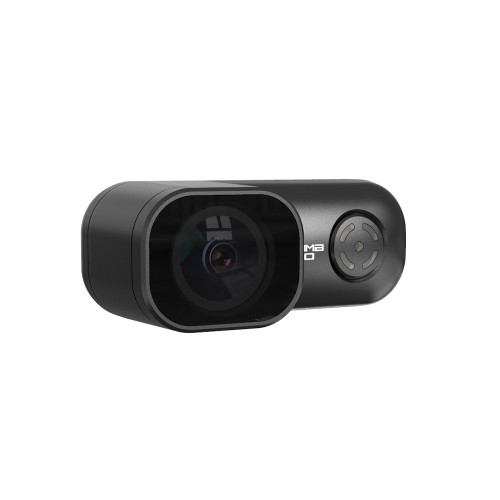 RunCam Thumb Pro is the perfect choice for anyone looking to capture amazing 4K footage at 30fps. With its ultra-lightweight and small form factor, this camera is ideal for attaching to smaller devices like cinewhoops. Not to mention, the 16g weight allows you to take it with you wherever you go!

The RunCam Thumb Pro gives you perfectly stabilized videos shot horizontally and vertically. It supports GyroFlow built-in gyro, providing smooth video without any jerkiness. Plus, it has a wide-angle lens for capturing more of the action.

RunCam 5 4K FPV Camera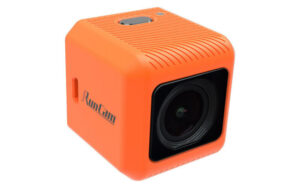 The RunCam 5 is an action camera that can shoot 4k@30fps & 2.7K@60fps videos, equipped with electronic image stabilization (EIS) chip and the built-in Sony IMX377 12MP high-performance image sensor; for crystal clear photos/videos. In all conditions, especially when racing on your drones!

The lightweight body of this ultra-small HD micro action cam makes it easy to hold onto during those fast-paced adventures while maintaining excellent video quality recordings simultaneously! RunCam 5 Orange weighs only 56 grams and can record up to 120 minutes of flight time.

Akaso Keychain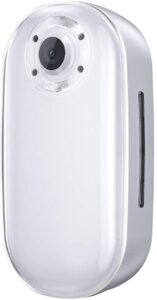 The Akaso Keychain Action Camera is a lightweight, high definition mini camera for FPV Drones. This video shooter supports 4K30fps shooting and lossless export in addition to 20MP photos with electronic image stabilization 2.0 at 5GHz Wi-Fi.
With 60 minutes onboard battery life after taking off without Wi-Fi enabled, it is also great as an emergency backup device or travel companion. In addition, the Akaso Keychain only weighs 36grams, perfect for small FPV drones.

SJCAM C200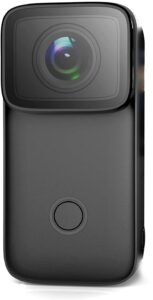 The SJCAM C200 4K24fps is a cheaper action camera option that is ultra-compact, lightweight with a wide-angle lens that captures footage in high definition for your next adventure. In addition, this device only weighs 78grams and can be attached easily onto drones or other small flying machines to help you record HD video.
All of those exciting moments when taking off into the sky becomes second nature with its action-oriented design and ability to shoot up to 150 minutes on one charge.
This tiny beauty will make sure there are no flyaways during playback, so everyone gets their share of fun memories captured forever through video uploads straight away after filming has ended.
It has a sony imx335 sensor that captures sharp photos in 16M mode while recording 4k videos @ 24fps. In addition, the SJCAM C200 has stabilized 6-axis gyro technology plus EIS 2.0 (electronic image stabilization), which helps significantly reduce shakes and jitters when recording your flying adventures.


What factors should I consider when choosing an action camera for fpv drone?
The types of action cameras vary significantly in size, weight, price and power. So naturally, there is no perfect match; however, it's important to find something that suits your needs adequately, so you don't end up disappointed with the footage or photos were taken while using this piece of equipment regularly!
The best action camera for FPV drone flying is the one that will fit your budget and needs. If you want to capture awesome video footage of every angle, then a GoPro or another high-end model may be worth it.
By using an action camera mount, you can also attach these action camera models to your drones like Mavic 3, Mavic 2 Pro, Mavic Air 2s, Mavic Mini and other cheap drones on the market.


We hope this guide has helped make things clearer about which type of action cam would work best with your hobby! Let us know in the comments below what you've chosen for yourself so far.

Disclosure: Some links are affiliate links. As an Amazon Associate,
I earn from qualifying purchases at no extra cost to you.