Welcome to our comprehensive review of the Insta360 GO 3, the latest addition to the popular Insta360 lineup. In this article, we'll delve into the key features, specifications, and capabilities of the Insta360 GO 3, highlighting why it is the ultimate compact action camera for capturing unforgettable moments. With its cutting-edge technology and unparalleled versatility, the Insta360 GO 3 is poised to revolutionize the way you capture and share your life's most precious memories.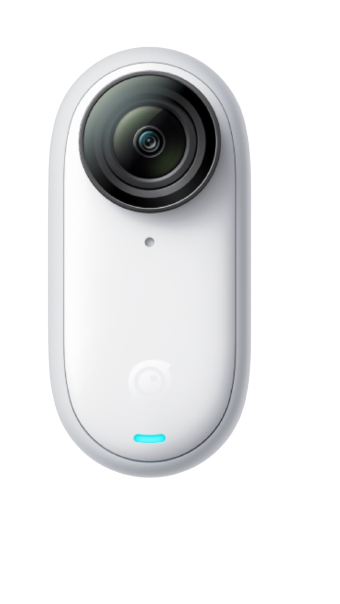 Insta360 Go 3 Key Features
Ultra-Compact Design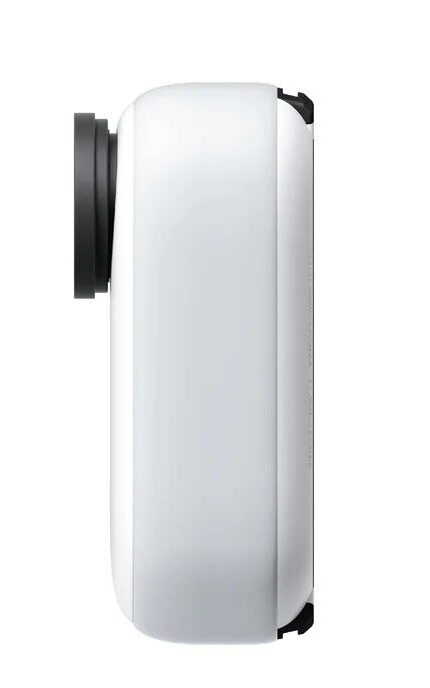 The Insta360 GO 3 boasts an incredibly compact and lightweight design, making it the perfect companion for all your fpv adventures. Weighing just 35.5 grams, this action camera is perfect for your fpv drone. Its compact size ensures that you can capture stunning footage anytime, anywhere, without any hassle.
High-Quality Video Capture
The Insta360 GO 3 allows you to record breathtaking videos in stunning 2.7K @ 30fps resolution. Whether you're exploring scenic landscapes or documenting fpv action-packed moments, the camera's exceptional video quality ensures that every detail is captured with astonishing clarity and vividness.
Advanced Stabilization Technology
Say goodbye to shaky footage! The Insta360 GO 3 features advanced FlowState stabilization technology, which uses a combination of gyroscopic sensors and sophisticated algorithms to deliver smooth and steady videos, even in the most challenging environments. Whether you're flying cinematic, racing, or freestyle, the camera's stabilization technology ensures that your footage remains buttery smooth and professional-looking.
Insta360 Go 3 vs Go 2 Specs:
| | | |
| --- | --- | --- |
| | Go 3 | Go 2 |
| Video Resolution(max) | 2720 x 1536 @ 30fps | 2560 x 1440 @ 30fps |
| Recording Time(stand alone) | 45 Mins | 30 Mins |
| Shooting modes | Video FreeFrame Timelapse TimeShift Slow Motion Pre-recording Loop Recording Timed Capture | Video Pro Video HDR Timelapse TimeShift Slow Motion |
| Storage (internal only) | 32GB, 64GB, or 128GB | 32GB or 64GB |
| Voice control | Yes | No |
| Waterproof | 5m | 4m |
| Weight | 35.5g | 26.5g |
| Price | 32GB $379 64GB $399 128GB $429 | 32GB $299 64GB $329 |
Can I use Go 2 on the Go 3 case? 

No, you cannot use the Go 2 camera in the Go 3 case. While the Go 2 camera can physically fit inside the Go 3 case, it won't charge because the two cameras have different connectors. Similarly, the Go 3 case cannot connect to the Go 2 camera. The connectors and charging mechanisms are not compatible between the two models.
Can Insta360 Go 3 use Go 2 accessories? 

No, the Insta360 Go 3 cannot use most of the Insta360 Go 2 accessories. The Go 3 is larger in size compared to the Go 2, so it won't fit into most of the accessories designed specifically for the Go 2.
Insta360 Go 3: Is It Worth It?
Whether the Insta360 Go 3 is worth it or not depends on your specific needs and priorities. If you already own the Insta360 Go 2 and primarily use it with your FPV drone, upgrading to the Go 3 may not have a significant impact on your FPV videos. The photo and video resolution of the Go 3 are almost similar to that of the Go 2.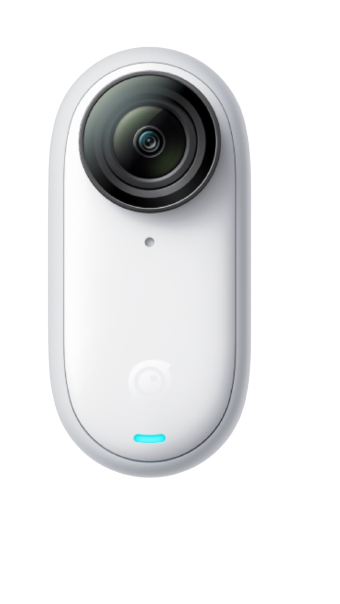 However, there are a few key differences to consider. The Go 3 offers more recording time and storage options compared to the Go 2, which could be beneficial if you often find yourself running out of storage or needing longer recording sessions. Additionally, the Go 3 may have improved features and functionalities that are not present in the Go 2, such as enhanced stabilization or new shooting modes.
On the other hand, it's worth noting that the Go 3 is considerably more expensive than the Go 2. If the additional recording time and storage options are not crucial to your needs, it might be more cost-effective to stick with the Go 2 and explore other ways to optimize your FPV videos, such as post-processing techniques or experimenting with different shooting angles and compositions.
Ultimately, the decision to upgrade to the Insta360 Go 3 depends on your specific requirements, your budget, and the value you place on the additional features and improvements it offers.
Article History
June 2023: Published
Disclosure: Some links are affiliate links. As an Amazon Associate,
I earn from qualifying purchases at no extra cost to you.