The Insta360 Go 2 and RunCam Thumb Pro are two of the most popular action camera you can attach to your cinewhoop drones available on the market. Which is better between these two? In this article, we will discuss the comparison between Runcam Thumb Pro vs Insta360 Go 2 to help you decide which one is right for you.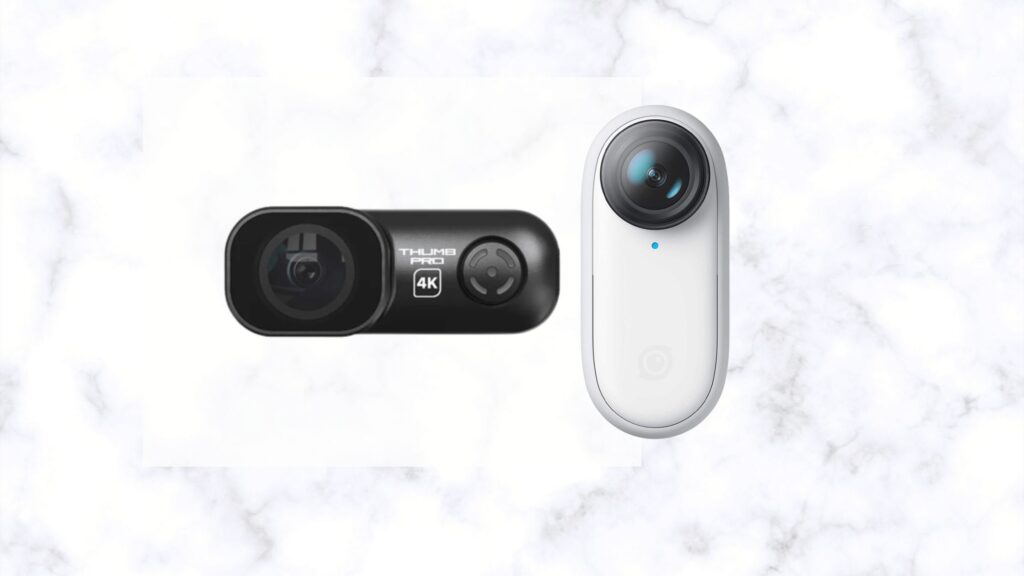 Runcam Thumb Pro vs Insta360 GO 2
The Thumb Pro is a new action camera from RunCam designed for FPV drones. The mini camera has a 4K resolution and can take videos up to 60 frames per second.
It is less expensive than the Insta360 Go 2, but it offers many features that the Go 2 does not.
Quick Comparison
Specifications
RunCam Thumb Pro
Insta360 GO 2
Camera
12MP
9MP
Resolution
4K@30fps\ 2.7K@60fps\ 1440P@60fps\
1080P@120fps\ 1080P@60fps
2560×1440@50fps, 30fps, 25fps, 24fps
1920×1080@50fps, 30fps, 25fps, 24fps
Stabilization
Gyroflow Stabilization
FlowState Stabilization
Storage
SD card up 256Gb
Built-in 32Gb or 64 GB
Battery
External Power Source
Built-in
Dimension
54mm*25.5mm*21mm
52.9 x 23.6 x 20.7mm
Weight
16 grams
26.5 grams
Features
The RunCam Thumb Pro does not have a waterproof design, unlike the Insta360 Go 2, which has a waterproof rating of IPX8 and can withstand water depths of up to 4 meters.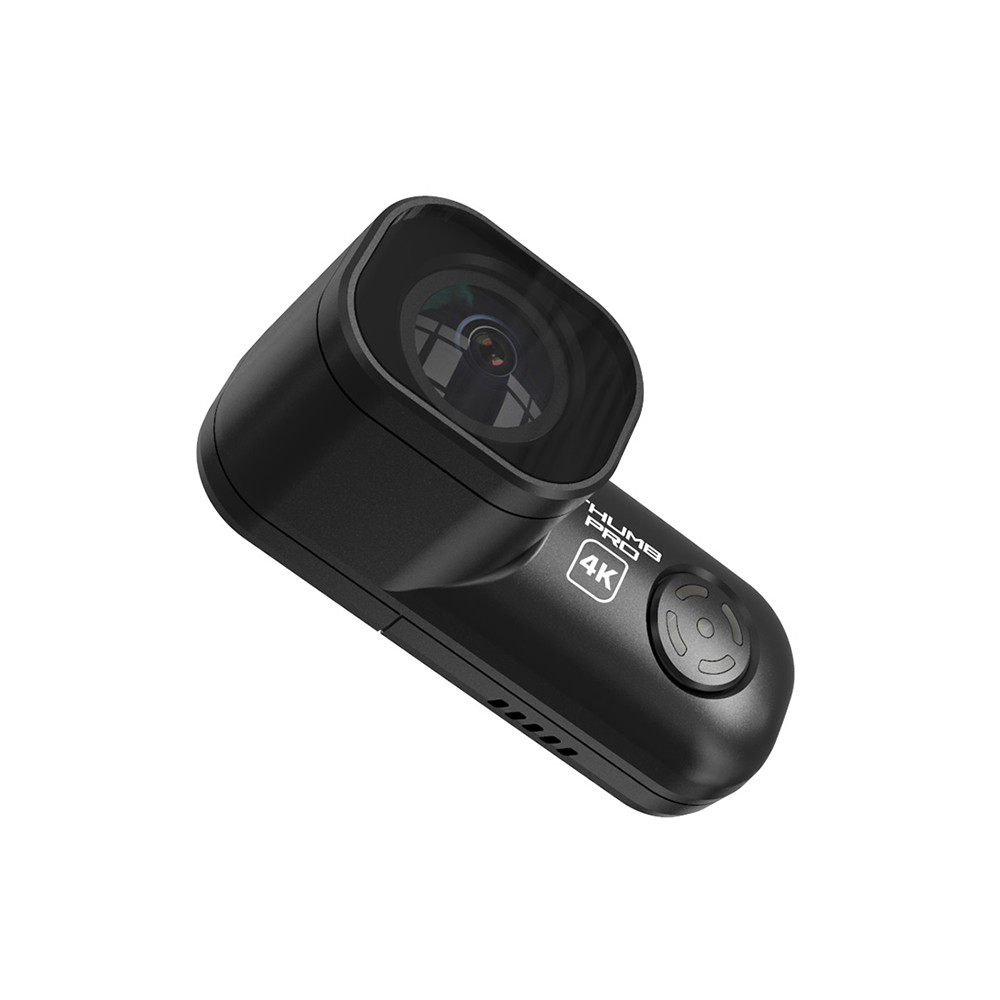 Action camera supports shooting in horizontal and vertical orientations like Insta360 Go and Caddx Peanut, which is great for content creators who want to share their work on social media.
Storage
The Insta360 Go 2 features an internal storage capacity of up to 64 GB, which means that this camera has all the space required to take stunning still images and HD video recording. Even though there is no built-in storage, the Thumb Pro is compatible with a micro SD card of up to 256GB in capacity. Because of this, you won't have to worry about running out of space on your device, so you may shoot as many videos as you like.
Weight
Compared to the RunCam thumb pro, which is only 16 grams, the Insta360 Go Pro 2 has a weight of 26.5 grams. These action cameras are ideally suited for use with smaller first-person-view (FPV) drones, such as the 2″ and 2.5″ cinewhoop.
Images and Video Quality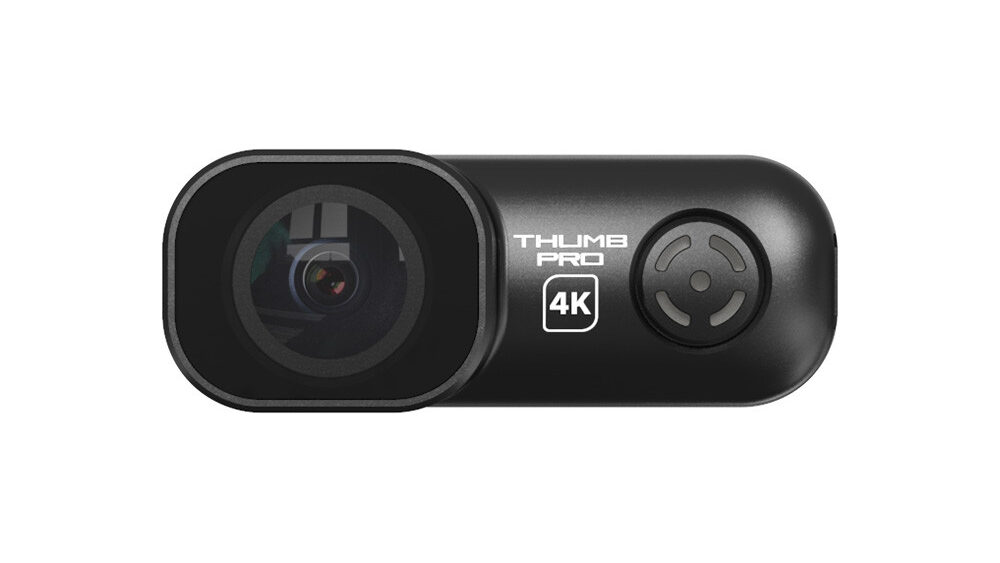 In comparison, the camera on the Go 2 is only 9MP, while the camera on the Runcam Thumb Pro has 12MP. The Insta360 Go 2 can record high-definition video at a resolution of 1440p, while the Thumb Pro can record high-definition video at a resolution of 4k.
Stabilization
The RunCam Thumb Pro is a camera that supports GyroFlow. The camera has a built-in gyro that allows for smooth and stabilized video output. This makes it the perfect camera for anyone who wants to capture high-quality footage without worrying about jello or shaky videos. Additionally, because the camera uses gyroscopes to stabilize footage, it can be used in various applications where stabilization is essential, such as flying mini fpv drones or action cameras.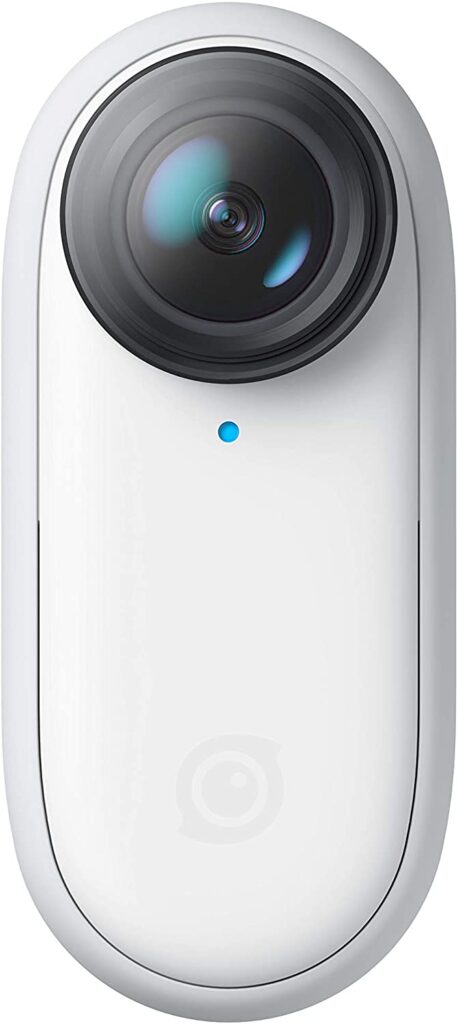 The Insta360 Go 2 is perfect for anyone looking to take incredible drone footage. This camera also features FlowState stabilization, which will keep your shot steady using your FPV drone. So whether you're capturing stunning landscapes or action sequences, the Insta360 Go 2 will give you flawless video every time.
Battery & Recording Time
The battery inside the Go 2 can record for up to 30 minutes. The Thumb Pro doesn't have a battery built in, but you can turn it on with 5V power from your flight controller or using a BEC with your lipo battery. Thumb Pro can also be powered by a 5V source that plugs into a micro USB port. The Thumb Pro's recording time varies depending on the capacity of your lipo battery and the flying you prefer.
Price
The price of the Runcam Thumb Pro is less than $90; you can also buy a bundle that includes ND filters. On the other hand, the cost of the Insta360 GO 2 is over $300.
FAQs:
Which is better: thumb pro or insta360 go 2?
There is no clear answer to this question because they both have pros and cons. Compared to the GO 2, the Thumb Pro is more affordable, boasts an improved camera, and weighs less, making it an ideal choice for smaller drones. Insta360 Go 2's Flowstate stabilization is better than Runcam Thumb Pro's Gyroflow stabilization.
Why do you think the Insta360 go 2 is better than the RunCam thumb pro?
The Insta360 Go 2 is easier to use and has more capabilities than the RunCam Thumb Pro, such as the ability to film in hyper-lapse, is waterproof, a built-in battery, and a wifi preview.
Does the Thumb Pro camera work with an adapter cable when connected directly to the battery?
This camera cannot be used without a 5V power supply. Connecting it directly will damage your camera because most lipo batteries have a voltage higher than 5 volts.
What is the simplest way to connect the Thumb Pro camera to the power source so it can be turned on?
Connect it to a pad with 5 volts and ground on the flight controller.
Can I turn it on with the micro-USB port?
Yes, you can turn it on by plugging a 5V power supply into the micro-USB port on this camera.
In conclusion, the RunCam Thumb Pro is a great FPV drone camera option for those looking for a small, affordable, lightweight camera that can take great footage. The Insta360 Go 2 is a more advanced action camera but may be too expensive for some users. If you're looking for the best camera possible for your FPV quad, the RunCam Thumb Pro is a great option.
Don't forget to download your Runcam Thumb Pro 4k's manual here.