The DJI Avata is a top of the line fpv drone that delivers an unparalleled level of control, safety, and immersion for all your flying needs. Designed to capture ultra-wide 4K stabilized video, it's perfect for capturing stunning shots both indoors and outside. With the propeller guards included, the Avata ensures your flights are safe and free of interruptions. Plus, with its impressive range of up to 6.2 miles, you can explore the sky and never miss a moment.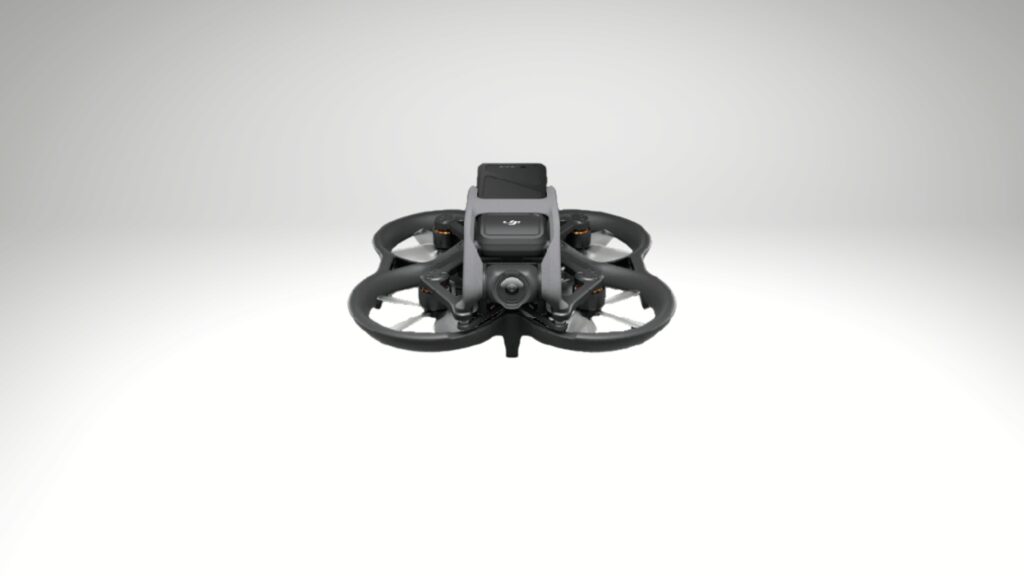 But its advanced safety features set the Avata apart from other fpv drones. Downward sensing obstacle avoidance ensures you'll never have to worry about crashing or getting too close to obstacles. In addition, the emergency brake and RTH safety features give you peace of mind that your drone will always return to you in one piece.
The DJI Avata offers different modes for varying speeds: Normal, Sport, and Manual. Normal mode reaches a maximum speed of 8 meters per second, while Sport mode can reach up to 14 meters per second, and Manual mode can reach an impressive 27 meters per second.
The maximum flight distance of the DJI Avata is 11.6 kilometers, and it can withstand wind speeds of up to 10.7 meters per second at Level 5 resistance.
DJI Avata Specs
Camera
1/1.7-inch CMOS
Effective Pixels: 48 MP
Lens
FOV: 155°
Aperture: f/2.8
Video Resolution
up to 4K@30/50/60fps
Electronic Image Stabilization
Supports RockSteady and HorizonSteady
Max Video Transmission Bit Rate
50 Mbps
Max Video Transmission Range
10 km (FCC), 2 km (CE), 6 km (SRRC)
Max Flight Time
up to 18 minutes
Obstacle Detection Sensors
Downward (Binocular Vision and ToF)
Gimbal
Single-Axis (tilt)
VTX
DJI O3 Air Unit
Controller
DJI Motion Controller, DJI FPV Remote Controller 2
Goggles
Goggles 2, Goggles V2
Supported SD Cards
microSD (up to 256 GB) memory card
Weight
Approx. 410 g
Design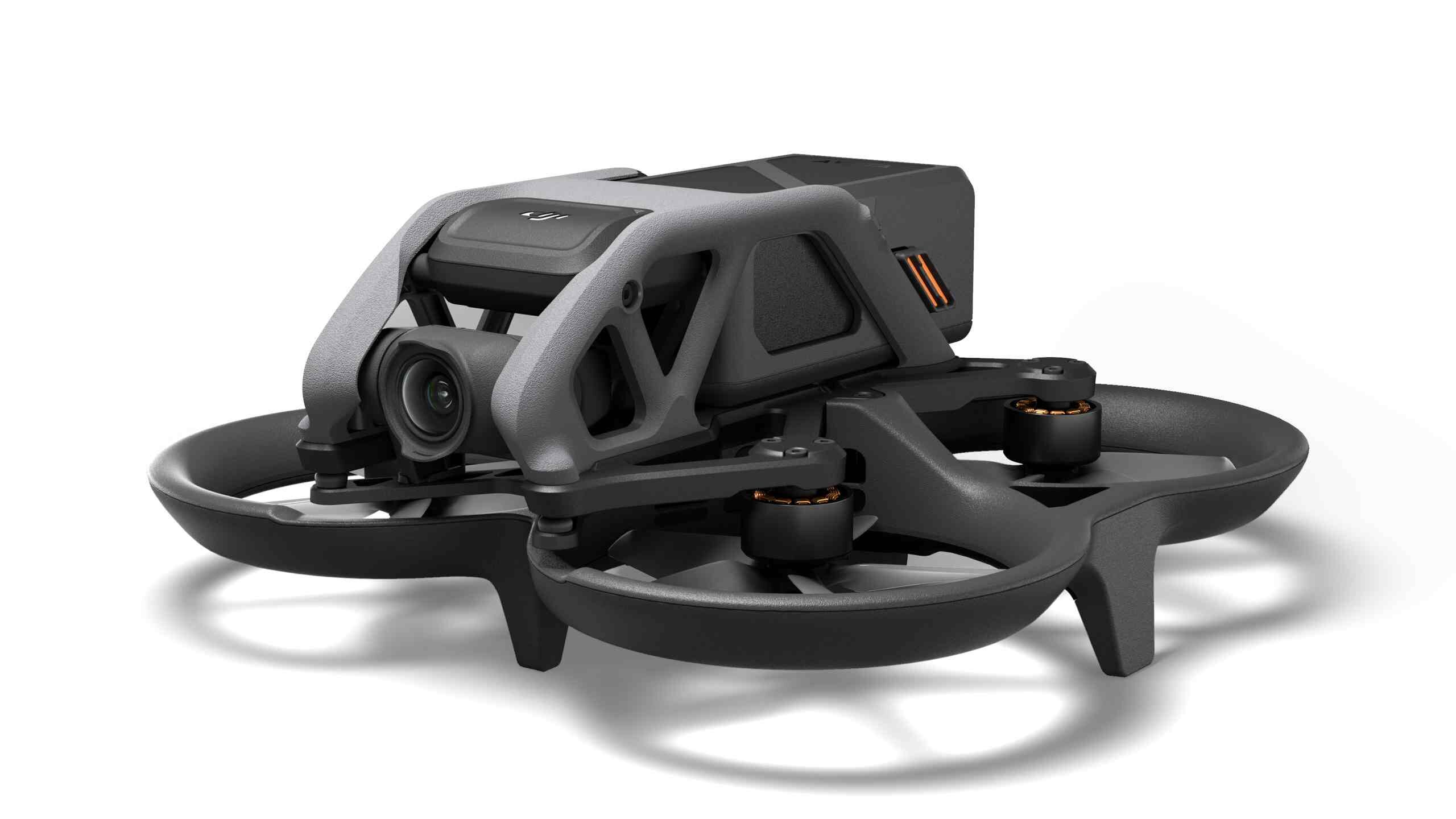 The Avata drone from DJI has a unique design, unlike the Mavic series and other consumer drones. It boasts a compact design, measuring 180mm x 180mm x 80mm. It has a diagonal distance of 120mm, making it perfect for flying in tight spaces and easily maneuvering through obstacles.
With a weight of just 410 grams, it is much lighter than the DJI FPV drone, although it still requires registration or a license in various countries, including Europe and the US.
Features & Performance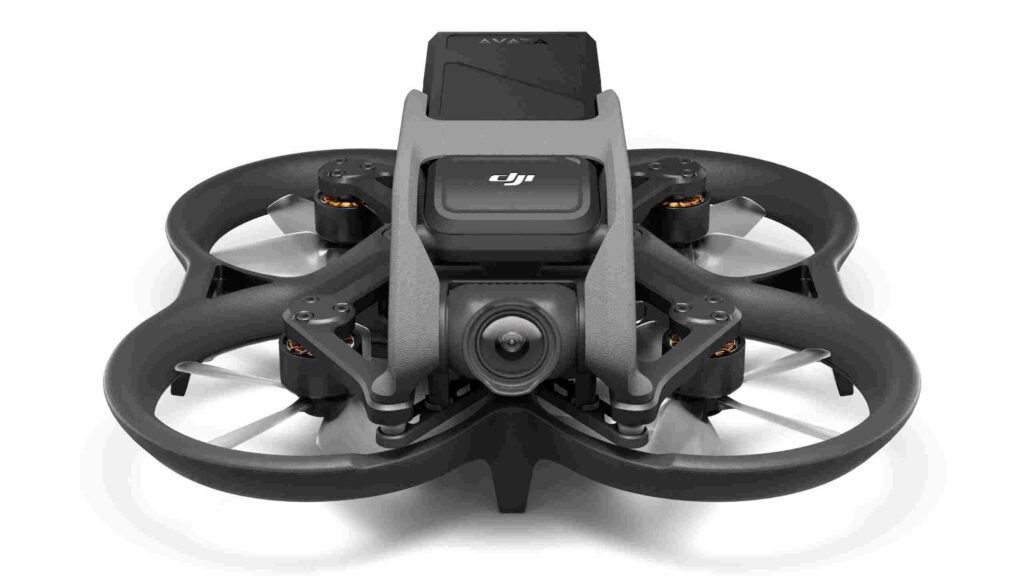 The DJI Avata drone prides itself on its camera and has a 48MP 1/1.7-inch CMOS sensor. With this advanced technology, the drone can capture stunning footage in first-person view (FPV) up to 4K 60 fps, making it an exceptional choice for those who value high-quality visuals. It also offers two color profiles, Normal and D-Cinelike. The latter profile is specifically designed to assist with enhancing and streamlining post-production editing.
One of the most notable features of the DJI Avata is its impressive video quality. This is largely thanks to the DJI O3 Air unit, which can capture footage that impresses hobbyists and recreational drone pilots. You only need to add an action camera to your setup if you're a professional who requires exceptionally high-quality footage.
It also boasts impressive features, such as a single-axis gimbal supporting RockSteady and HorizonSteady EIS. It can accommodate a microsd card with a storage capacity of up to 256 GB. The camera also offers a super wide FOV (field of view) with a measurement of 155 degrees and a lens aperture of f/2.8.
It has dual antennas with 2T2R technology that guarantees reliable signal transmission and reception for an uninterrupted flying experience. The omnidirectional antennas also reduce signal interference, resulting in an accurate and responsive drone.
Pros and Cons
The DJI Avata FPV drone has many benefits, making it a top pick for drone enthusiasts. Its impressive video quality and ease of use make it ideal for both beginners and professionals. The drone has a good battery life for an FPV drone, and its durable prop guards ensure it can withstand minor crashes.
It is also great for indoor flights, making it versatile for any setting. Additionally, it can carry an action camera like GoPro, providing even more flexibility for videography.
On the other hand, there are some downsides to the DJI Avata FPV drone. The manual flight requires purchasing an additional remote controller, which is an added expense. Furthermore, the drone is not ideal for still photography, unlike other drones like DJI Mini or Mavic. Lastly, this drone is relatively expensive compared to other cinewhoop drones. Additionally, it lacks intelligent features that are present in other DJI drones.
Safety and Functionality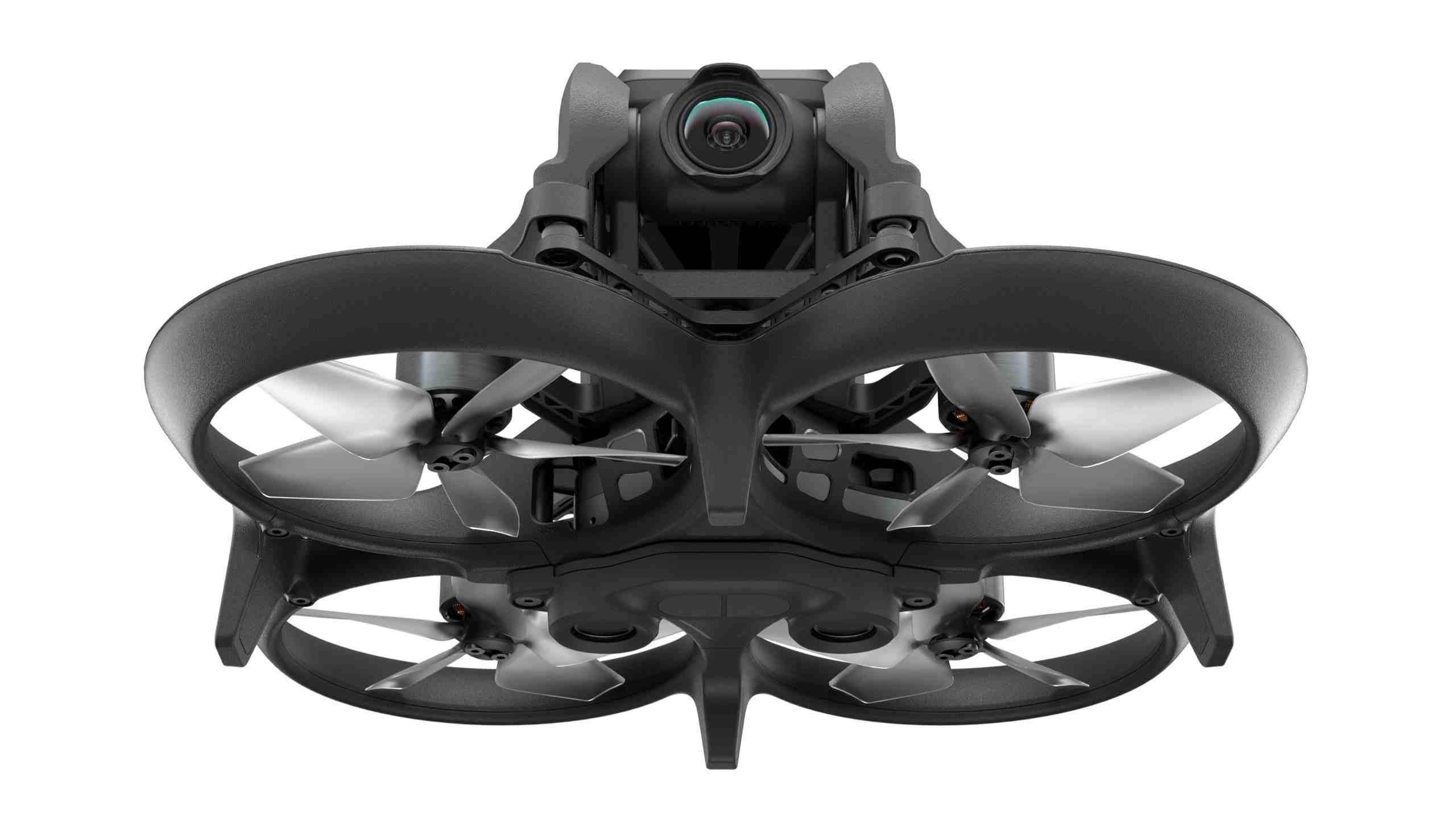 The DJI Avata drone is a cinewhoop that offers both safety and functionality. Unlike most ready-to-fly FPV drones, it comes with sensor systems and GPS, making it a safer option for pilots. When flying in Normal and Sport modes, the drone has an Infrared Sensing System and a two-camera Downward Vision System, which allow it to detect obstacles and stop and hover when the controls are released. However, it's important to note that the drone does not have front or rear collision avoidance sensors, so pilots still need to exercise caution when flying in complex environments.
Additionally, Avata's GPS offers the added benefit of Return to Home, automatically initiated if the battery reaches its minimum level or the transmission is lost between the drone and goggles. Furthermore, the drone has a Turtle mode that flips it upright if it crashes upside down, just like other cinewhoops. In case of a hard crash, most users can install the replacement on their own, adding to the drone's functionality.
FPV Goggles Compatibility
The DJI Avata drone is fully compatible with both the DJI Goggles 2 and the DJI FPV Goggles v2. The DJI Goggles 2 that comes with the DJI Avata have an OLED screen measuring 0.49 inches in size and a high resolution of 1920×1080p. These goggles operate on dual band frequency and transmit video up to a maximum bit rate of 50 Mbps.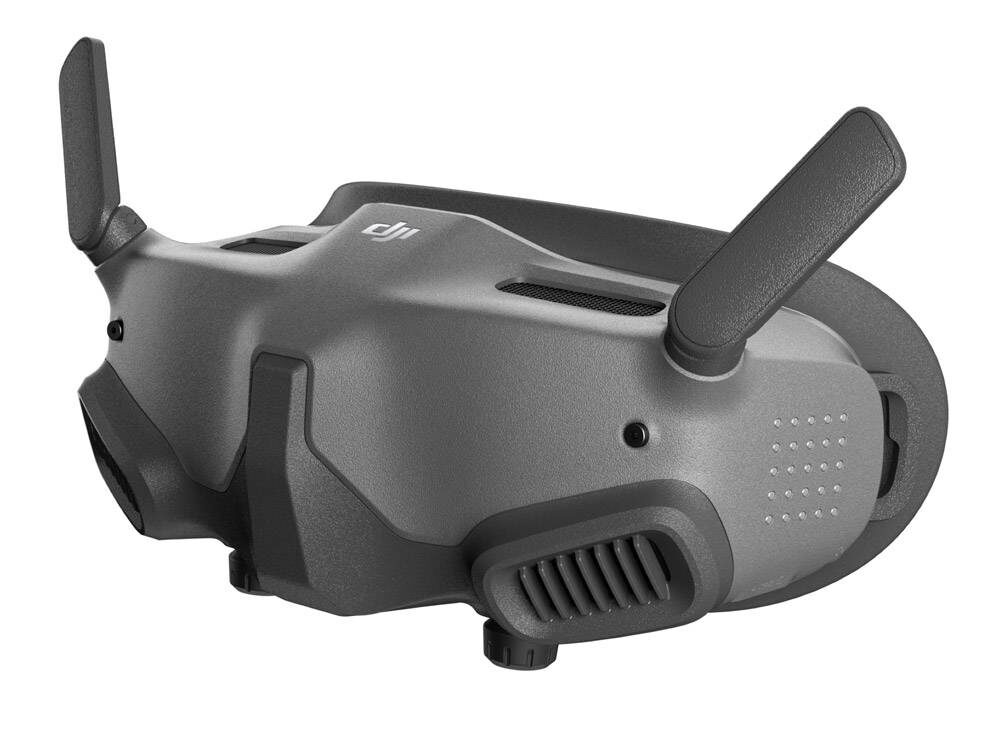 Thanks to DJI's innovative O3+ (OcuSync) transmission technology, this drone has a maximum range of 10 km (6.2 miles) with dual frequencies, a 50 Mbps bit rate, and an Audience mode that allows other people with their Goggles to view your flight.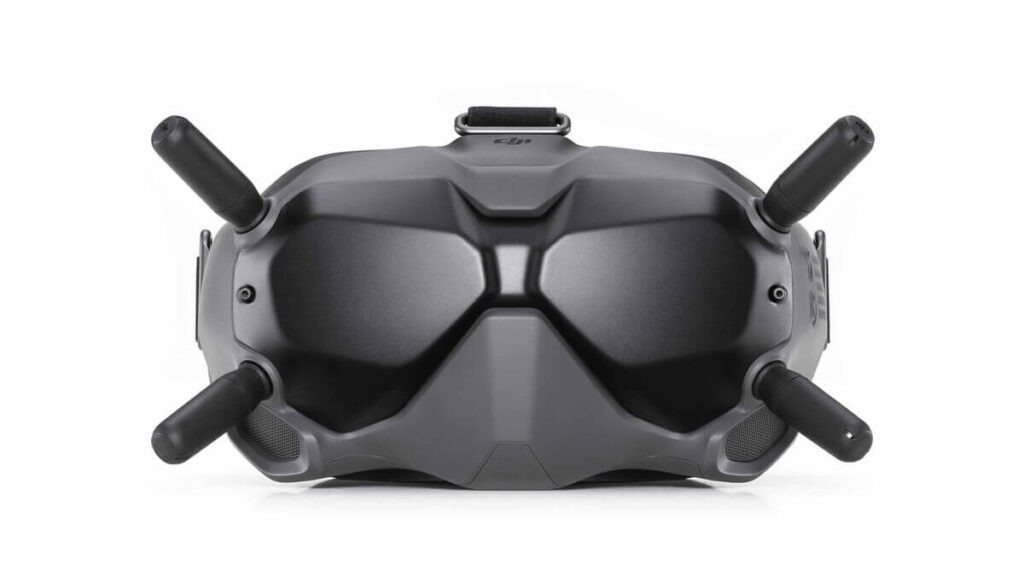 If you opt for the DJI FPV Goggles v2, you can enjoy high-quality mode with less than 28 milliseconds of lag time, receiving 810/60p video transmissions. Alternatively, you can choose low-latency mode and receive 120p video transmissions. The DJI Goggles 2, on the other hand, offer 1080/100p video transmission with less than 30 milliseconds of lag time and only 10 more milliseconds of lag in low-latency mode.
Learn more about the comparison of DJI Goggles 2 vs V2.
Controller
The Avata drone caters to both beginners with no FPV experience and seasoned FPV pilots who demand full manual control in Acro mode, which is notoriously difficult to learn. With its intuitive controls, even beginners can easily operate the drone and enjoy a great flying experience. Meanwhile, seasoned pilots can challenge themselves with more advanced flying modes.

The DJI Avata drone comes with an intuitive Motion Controller that can be easily held in one hand. The controller lets you control the drone's movement with simple tilts, both forwards and backward, for ascent and descent and left or right for turns. To increase speed, use the trigger, while the brake button helps to stop the drone or keep it hovering in place in case of danger. Additionally, you can switch between Normal and Sport modes with a single button and capture photos or start/stop video recording with another.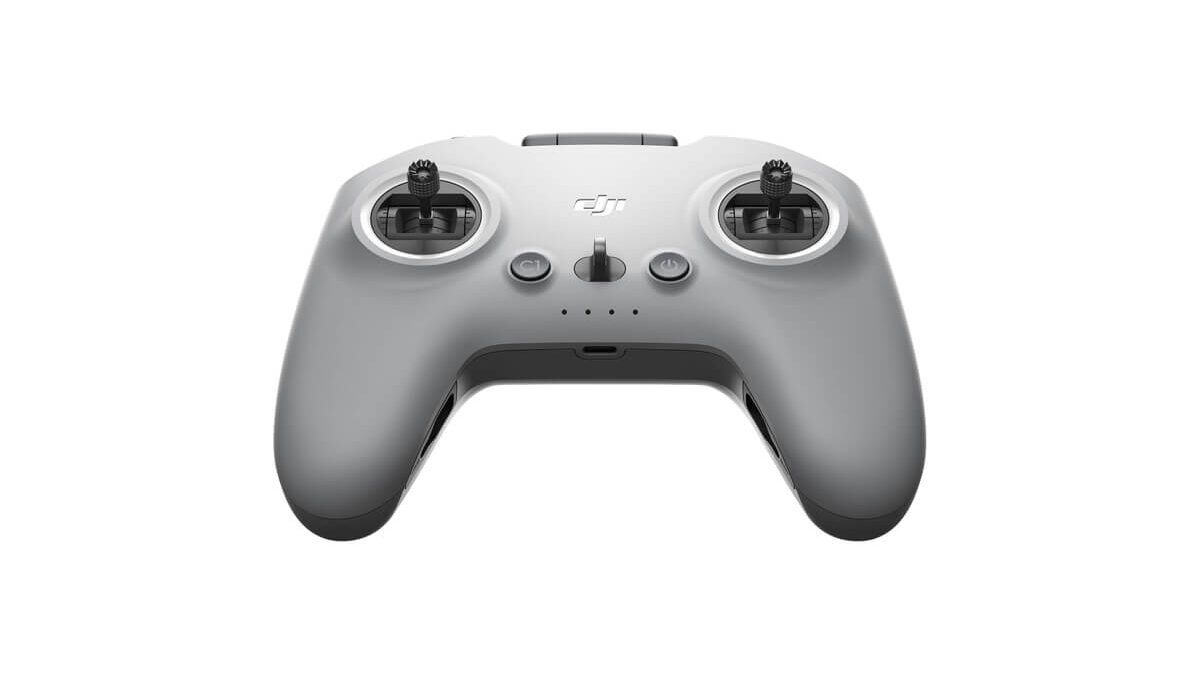 To unlock more advanced flying modes, such as acro or manual mode freestyle flying, you'll need DJI's FPV Remote Controller 2, which is not included in the package. This controller also supports downward obstacle sensing, which enhances safety during flight. The DJI Avata drone only supports downward obstacle sensing when used with DJI FPV Controller 2 or DJI Motion Controller in N Mode and S Mode.
Battery life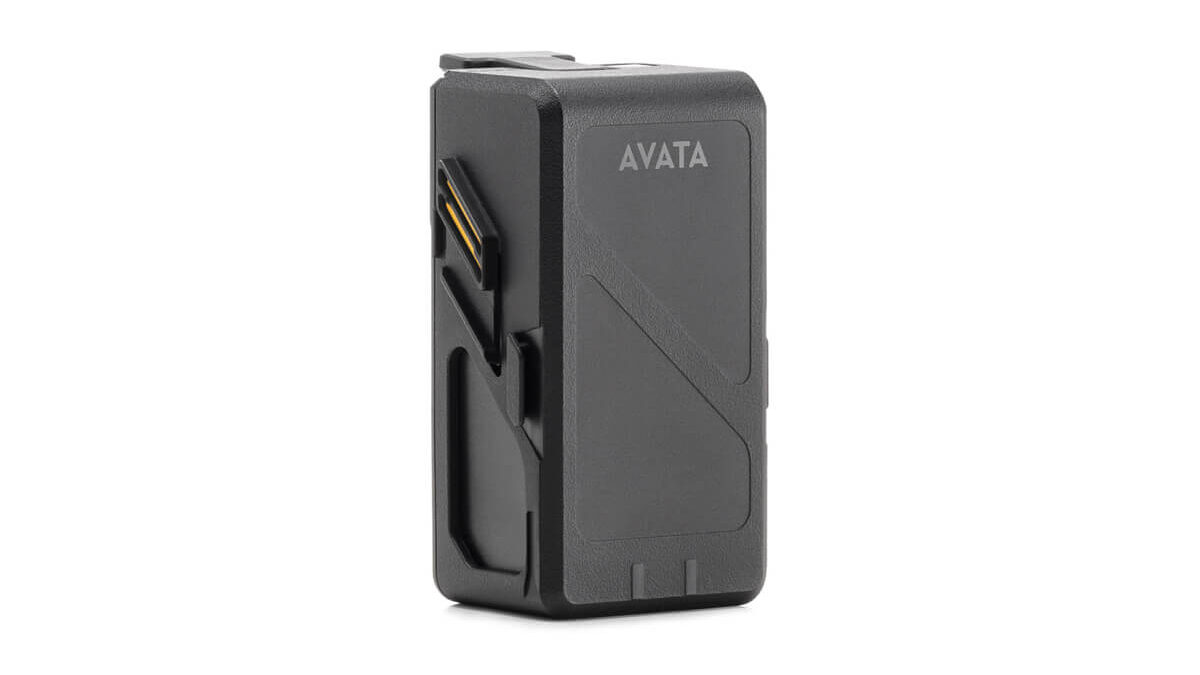 The DJI Avata drone is equipped with an Intelligent Flight battery that can keep it airborne for up to 12 minutes, slightly less than the advertised 18-minute flight time. Nevertheless, this is an excellent amount of time compared to other FPV drones that typically have a flight time of only 3-10 minutes.
The battery can be fully charged in just 47 minutes, allowing you to get back to flying quickly. You can also purchase the fly more kit and extra batteries for even more flight time with the Avata drone.
Price
The DJI Avata is available in two different combo packages. The first is the DJI Avata Fly Smart combo, which includes the Motion Controller, DJI FPV Goggles v2, Avata drone, and other accessories. You can purchase this combo on Amazon for $1,168.00.
Alternatively, you can choose the DJI Avata Pro-View Combo, which includes the new Goggles 2, Motion Controller, Avata drone, and other accessories. This combo is priced at $1,388.00 on Amazon.
You can check other online retailers or physical stores near you to find the best price and availability for the DJI Avata drone.
What app to use for DJI Avata?
The DJI Virtual Flight app is excellent for improving your flying skills. It is available on computers and smartphones and features various simulated flight scenarios. You can practice indoors or outdoors and take gradual steps to become a master pilot. With this simulator, you can polish your flight skills and develop the necessary expertise to maneuver your drone safely and efficiently. The DJI Virtual Flight app is an excellent choice for beginners and seasoned pilots who want to perfect their flying abilities.
Does DJI Avata need to be registered?
Yes, DJI Avata needs to be registered as a drone with the Federal Aviation Administration (FAA) in the United States. Failure to register may result in fines and penalties. It is recommended to check with local authorities in other countries for registration requirements.
Why is the DJI Avata so popular over the DJI FPV?
The DJI Avata is popular due to its compact and portable design, GPS, and exceptional camera quality for capturing high-quality aerial footage. On the other hand, the DJI FPV is designed for more experienced pilots and is better suited for racing and high-speed maneuvers.
Is DJI Avata suitable for beginners?
The DJI Avata is a lightweight, portable drone suitable for beginners. It has a user-friendly app and features such as obstacle avoidance and GPS navigation to assist learning. Although there may be other options available, the DJI Avata is a good choice for those new to drones.
Is the DJI Avata good for photography?
The DJI Avata is a suitable option for photography enthusiasts. Its 48-megapixel camera can capture 4k high-quality aerial shots. However, it's important to note that it is primarily designed for fpv flying, so it may have only some of the features desired by professional photographers.
Does DJI Avata have active tracking?
No, DJI Avata is not equipped with DJI's ActiveTrack mode for active tracking.
Does DJI Avata have obstacle avoidance?
DJI Avata supports only downward obstacle sensing when used with DJI FPV Remote Controller or DJI Motion Controller in N Mode and S Mode.
Can DJI Avata be flown indoors?
Yes, the DJI Avata is designed for indoor FPV flying and is lightweight and nimble, making it easy to fly in indoor spaces. However, it's important to note that flying any drone indoors comes with certain risks, and precautions should be taken to avoid accidents or damage to the drone or property.
Can Avata do flips?
Yes, the Avata can perform flips, but only in manual mode.
What is the maximum altitude for DJI Avata?
The DJI Avata has a maximum takeoff altitude of 5000 meters, as specified by the manufacturer on their official website. This means the drone can be safely launched and operated at altitudes up to 5000 meters above sea level.
In conclusion, the DJI Avata FPV Drone is an outstanding option for drone enthusiasts who want to experience the thrill of total immersion. With its lightweight construction, wide-angle camera, and 4k footage capability, the DJI Avata allows you to capture stunning aerial videos. The fpv headset provides an entirely immersive experience, making the low-altitude or indoor flight a true adventure.
Whether you're a professional photographer or just starting with drones, this is an excellent choice for anyone looking for a high-quality, responsive, and exciting drone. The DJI Avata FPV cinewhoop is a top-of-the-line product that delivers exceptional performance, quality, and fun.