The DJI company has been creating the world's best drones since it was founded in 2006. From their small Phantom 3 series to their large-scale, professional, well-equipped Inspire 2 drone models and everything in between.
DJI is at the forefront of innovation when it comes to aerial photography. With each new year come newer models with better features to cater to an ever-growing market. There are many different factors to consider when looking for a good model. Still, we have narrowed down some key points about what you should know before purchasing your next drone.
Some considerations include range (how far can it fly?), camera quality (5k, 4k or 1080p), obstacle avoidance sensors (do they work well?), battery life (how long can I fly?), and flight time (can I fly for longer than 20 minutes?). With a wide selection of different models and prices to choose from, it can be hard to figure out which one is right for you. This blog post will help you find your perfect match by reviewing top models from DJI's lineup!
The best DJI drones in 2023: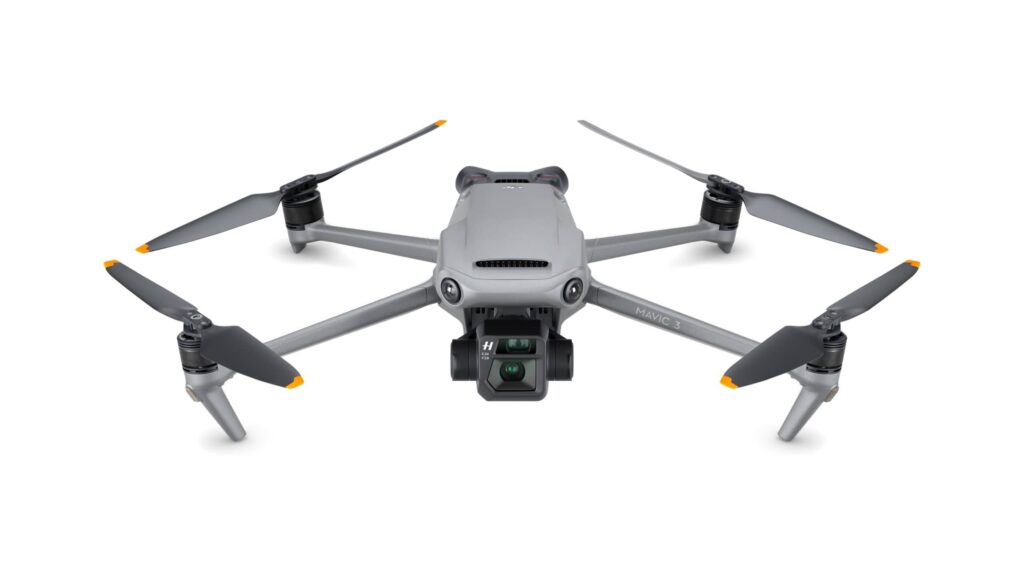 DJI Mavic 3 is a high-end drone that has all of the features you could want. It weighs 895 grams and can fly 46 minutes on one charge with an effective distance reaching 15 km or capture video at resolutions up to 5.1k! The camera also includes 20 million pixels for more detailed images than ever before – perfect if your work requires it.
Why Choose DJI Mavic 3?
The DJI Mavic 3 is the best drone for people who want an easy to operate, yet still high-quality camera. With its three-axis rotation capability, there's no limit as far how creatively captured footage might go.
Reasons to Avoid Mavic 3
The Mavic 3 can be a great drone for those who want to get the most out of their money. It's got some amazing features and specs, but it also might be too much if you're starting in this hobby or on an affordable budget since its camera is quite pricey.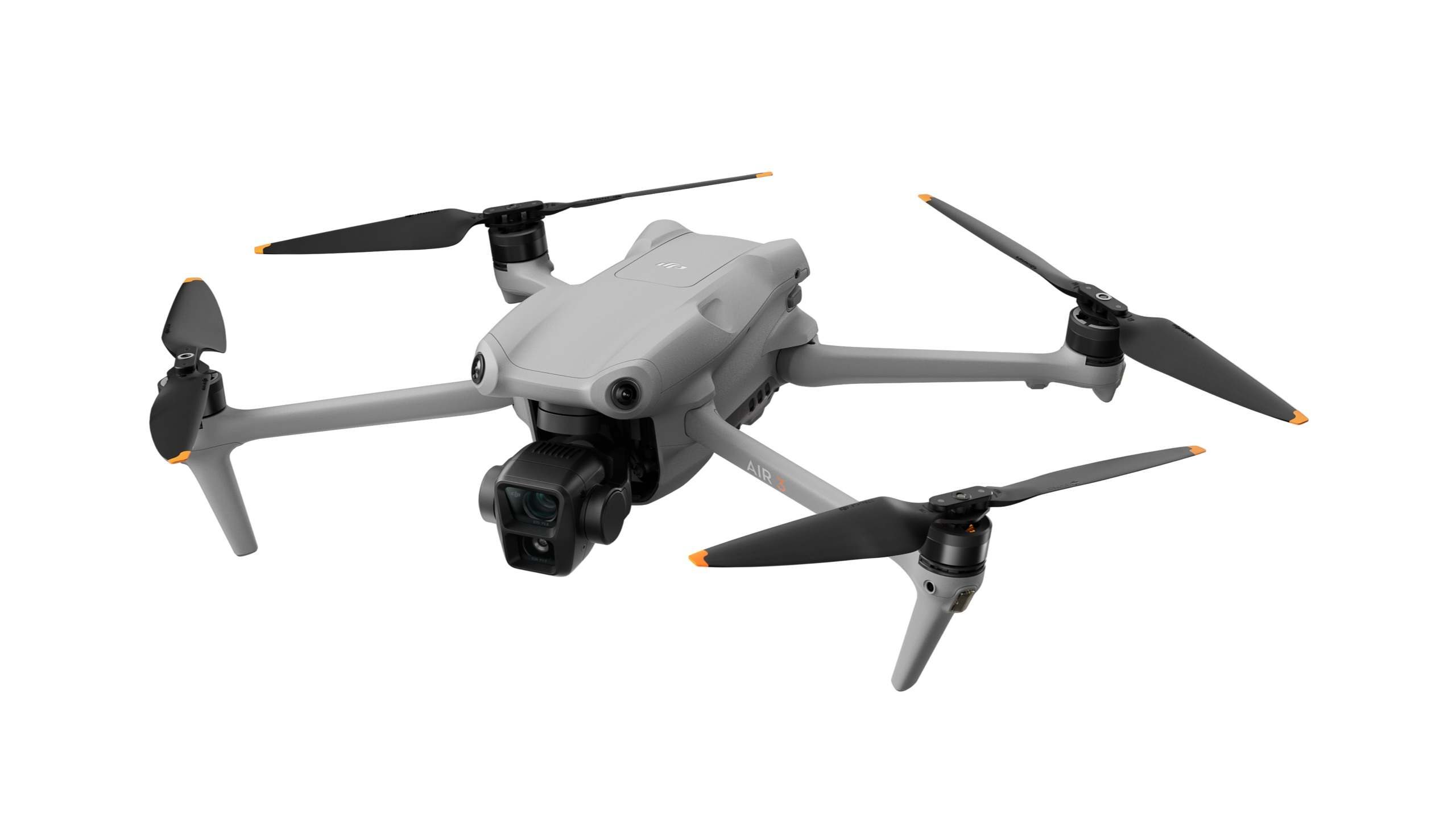 The DJI Air 3, a remarkable drone equipped with medium tele and wide-angle dual primary cameras featuring 4K HDR capabilities and a stunning 48MP resolution, redefines the world of aerial photography. This drone is a creative powerhouse, offering versatile focal-length options well-suited for travel photography. With these dual cameras, you can effortlessly capture breathtaking, immersive shots that showcase the beauty of your surroundings and tell captivating visual stories.
What sets the DJI Air 3 apart is its impressive 46-minute flight time, a remarkable 48% increase compared to its predecessor, the DJI Air 2S. This extended flight time allows you to seize every moment without worrying about running out of battery. You can confidently capture satisfying photos, whether a scenic landscape or a fleeting moment, knowing that your drone has the endurance to keep up with your creativity.
Safety is paramount when flying drones, and the DJI Air 3 takes this to the next level with its omnidirectional obstacle-sensing system. This advanced technology ensures comprehensive protection, even in challenging environments like densely forested areas. With this enhanced safety feature, you can fly with peace of mind, knowing that your drone can navigate obstacles and avoid collisions effectively.
The DJI Air 3's 48MP camera isn't just about capturing high-resolution images; it's also about the incredible potential for cropping and zooming. Even quickly snapped travel photos can be cropped to reveal surprising details, giving you the flexibility to fine-tune your shots during post-processing.
Regarding video recording, the DJI Air 3 can capture stunning 4K/60fps HDR videos using its dual cameras. You can create immersive footage with rich details, vibrant colours, and lifelike clarity. Whether you're documenting your adventures or shooting cinematic scenes, the DJI Air 3 delivers exceptional video quality.
The DJI Air 3 features a stable O4 HD transmission system with a six-antenna array to ensure smooth flights and reliable video transmission. This technology significantly improves video transmission, providing a stable 1080p/60fps live feed even at distances of up to 20 km. With precise and reliable transmission, you can explore the skies and capture stunning visuals without interruption. The DJI Air 3 is more than just a drone; it's a creative tool that empowers you to capture the world from new perspectives with unparalleled quality and reliability.
Why choose DJI Air 3
Choose the DJI Air 3 for its exceptional features, including an impressive 46-minute flight time, O4 HD Transmission for a stable live feed up to 20 km, stunning 4K/60fps HDR videos, and omnidirectional obstacle sensing.
Reasons to avoid Air 3
Avoid buying DJI Air 3 due to its high cost, which may not be affordable for budget-conscious consumers.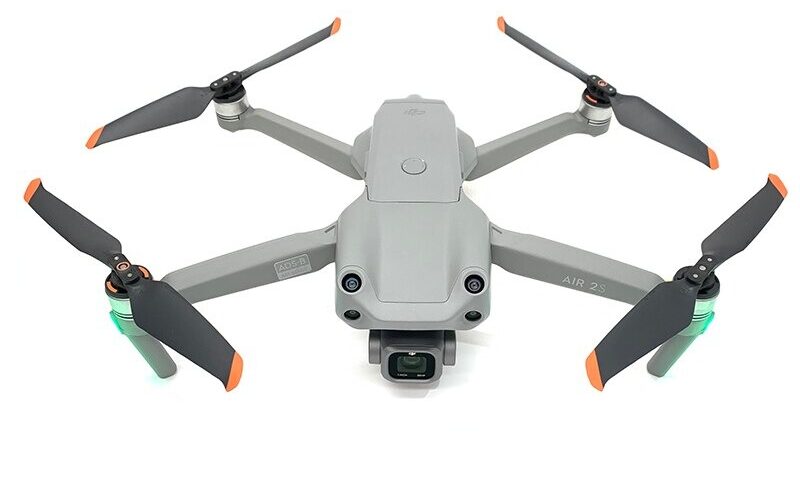 The DJI Air 2s is a new camera drone with 5.4k video resolution and 120fps slow-motion capabilities, perfect for capturing unforgettable moments from the sky! With up to 7 miles of video transmission technology, your feed will be as smooth as can be every time you fly this advanced O3 (OcuSync 3) image transmission system by DJI's most powerful drones yet!
Featuring a compact body weighing less than 600 g, it's also perfect for aerial photographers on the move looking to experience stunning detail while recording their world in vivid color.
Why Choose DJI Air 2S?
The DJI Air 2S is one of the best DJI drones, the perfect drone for people looking to take breathtaking selfies. Not only does it have a high-end camera, but with its 5K max resolution and 1080p live video feed, you can capture every moment of your adventure like never before!
Reasons to avoid DJI Air 2S
The DJI Air 2S is slightly more expensive than other drones on the market, but it's worth every penny. One of the most noticeable differences between this drone and its competitors is that there isn't an adjustable aperture for different lighting situations, so your photos might not look as impressive in low-light or heavily shadowed areas.
However, many people prefer to keep their windows cracked open anyway because they want natural air circulation through their homes at all times. Plus, you'll need to carry around a bulky remote while flying outdoors with no foldable controller, which could be difficult if traveling over long distances.
Check the comparison of DJI Mavic 3 vs Air 2S here.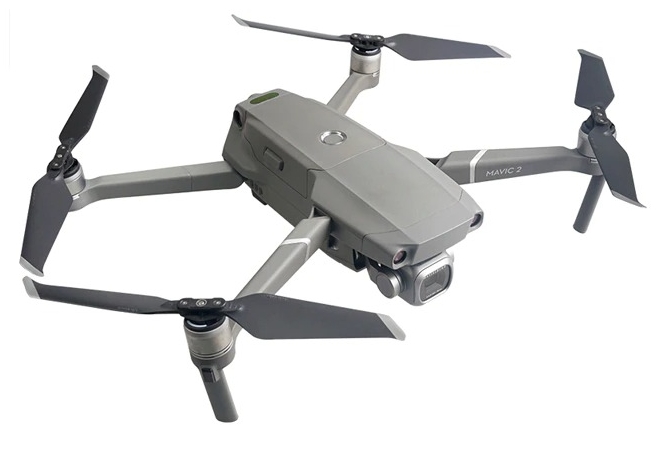 The DJI Mavic 2 Pro is a drone with a 20MP camera that takes crystal-clear aerial photos. The brand new 1-inch CMOS sensor has an active sensing area four times more effective than the original. It offers up to 31 minutes of flight time, 44 mph max speed, 907G take-off weight with 3 axis gimbal for steady shots.
It also features ActiveTrack 2.0 technology which allows you to use gestures (like palm control) and follow objects automatically through obstacles using its omnidirectional obstacle sensing feature; Hyperlapse mode makes creating epic videos easy by stabilizing your footage in seconds without any special equipment!
Why choose DJI Mavic 2 Pro?
The Mavic 2 Pro is a fantastic drone that will give you the best aerial images and videos. The camera has been improved in every way over its predecessor while also giving you more time to fly before charging again, better features for smoother shots such as Hyperlapse mode, and even does an amazing job avoiding obstacles with omnidirectional obstacle sensing!
Reasons to avoid DJI Mavic 2 Pro
The DJI Mavic 2 Pro is a high-end, foldable drone that offers excellent features for aerial filming. But it's expensive at $1,499. There are also some drawbacks to consider before purchasing this model: the battery life lasts only 27 minutes per charge, the stabilization of the video feed in windy conditions isn't as good as Parrot Bebop models.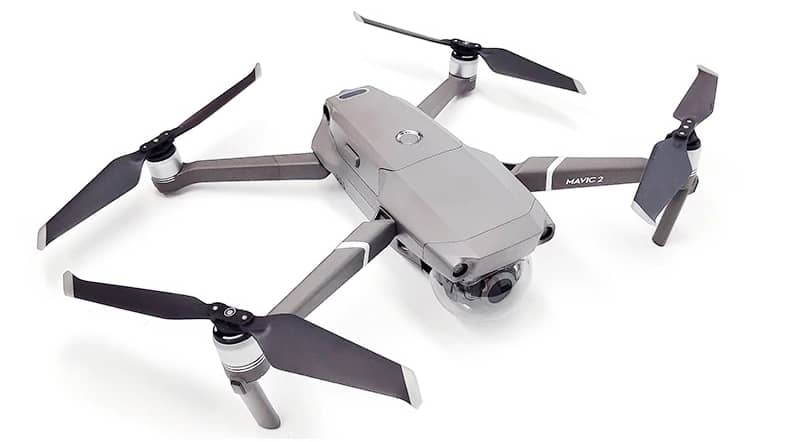 The DJI Mavic 2 Zoom is the best drone ever made. Not only does it have a 12MP 1/2.3″ CMOS sensor, but every inch of this device was built with precision and care – from its 2x 24-48mm Optical Zoom capabilities to the 48MP Super Resolution Photos that will give you an ultra close up look at your favorite subjects without having to get too low or zoom in on them using digital manipulation methods like Photoshop!
The OcuSync Transmission Technology ensures worry-free-flying for 31 minutes straight while giving you seamless control over capturing amazing photos by combining Dynamic Tracking Mode, which tracks objects intelligently through challenging terrain. Hence, they are always in the frame as Obstacle Sensing Systems that make flying and shooting a breeze.
Mavic 2 Zoom vs. Mavic 2 Pro – Which One Should You Buy?
It's hard to choose between these two drones. The pro has a higher resolution and can record in 4K, but the zoom is lighter weight and more compact with its 8x optical zoom lens. It also offers better low-light performance than the original model, which will come in handy for nighttime photography enthusiasts!
Reasons to avoid DJI Mavic 2 Zoom
DJI Mavic 2 Zoom is a great drone for beginners, but this might not be the best option if you want to take high-quality pictures or videos. The small 12MP sensor does not do well in low-light situations and produces heavy noise, making it difficult to capture clear images.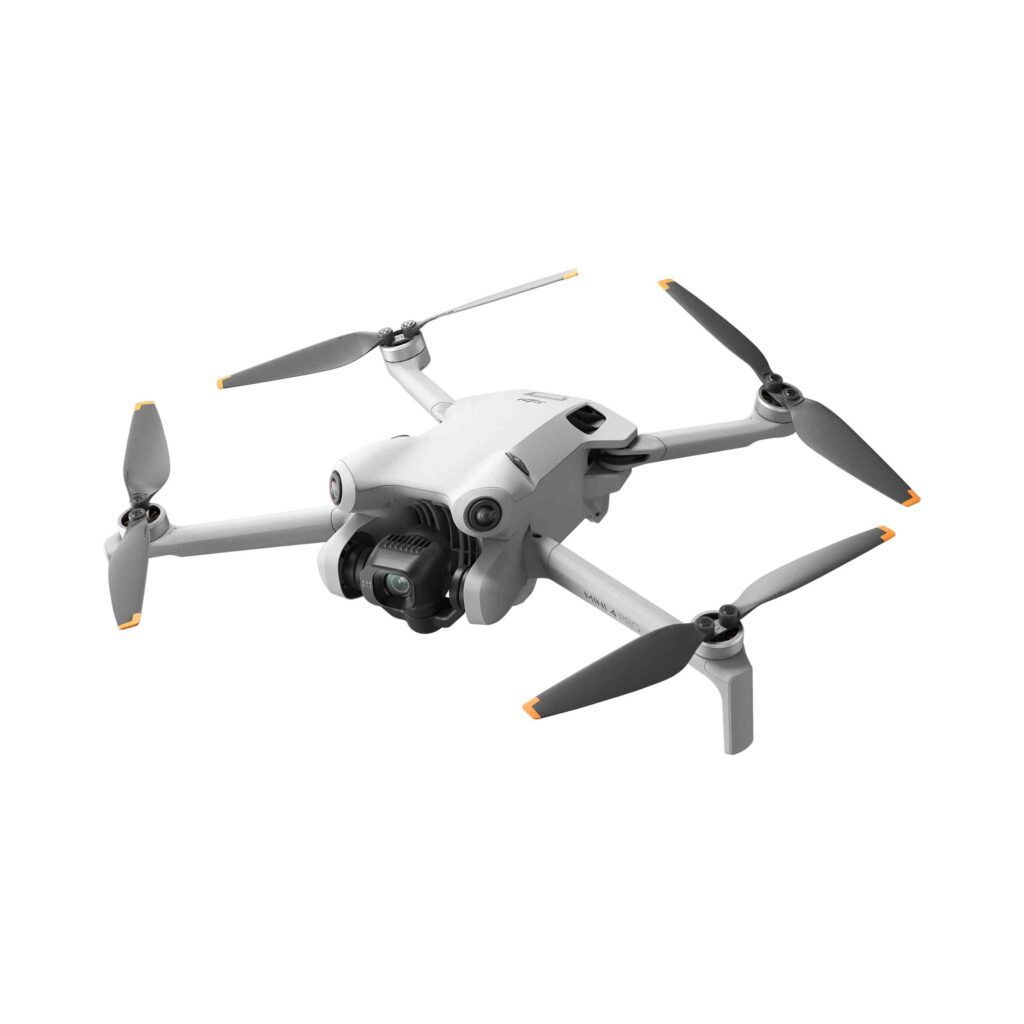 Elevate your aerial photography and videography with the DJI Mini 4 Pro, a marvel of drone technology. This compact wonder packs a punch with its advanced features and benefits, perfect for both seasoned pros and eager beginners.
With its 1/1.3-inch CMOS sensor and Dual Native ISO Fusion, the Mini 4 Pro captures stunning details even in challenging lighting conditions. The f/1.7 aperture and 4-in-1 pixel technology ensure brilliant shots every time. Say goodbye to compromise with the high dynamic range of 4K/60fps HDR and 4K/100fps video, letting you capture vibrant scenes with unparalleled clarity.
Why should you choose the DJI Mini 4 Pro?
Its ActiveTrack 360° with the new Trace Mode ensures that your subject is always in focus. The 20km FHD video transmission range provides an expansive canvas for creativity.
Reasons to avoid Mini 4 Pro
The DJI Mini 4 Pro is undeniably an investment. Its advanced features and capabilities come at a premium price, which may not be affordable for budget-conscious consumers. If you're looking for a more budget-friendly drone option, you might want to explore other models in DJI's product lineup.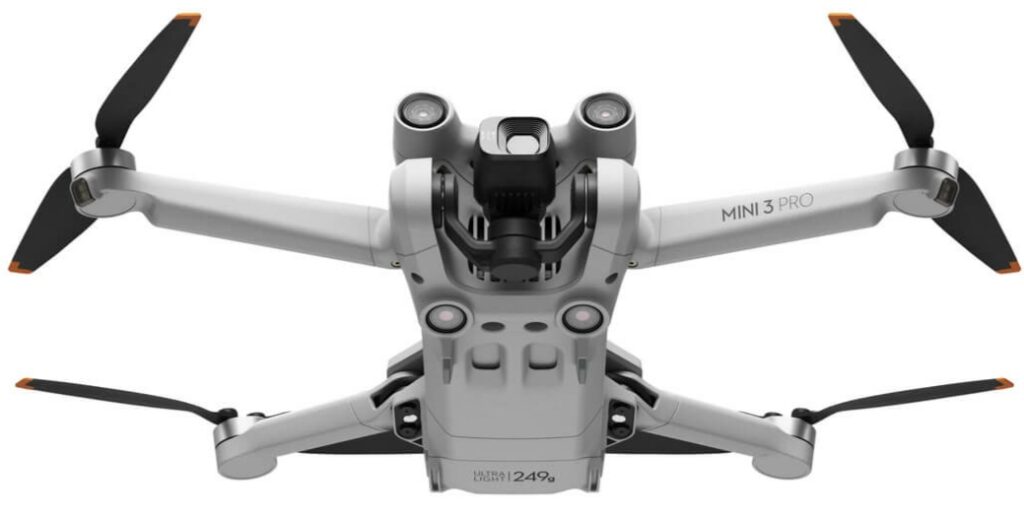 DJI's Mini 3 Pro is a lightweight drone under 249 grams in the folding drone category. The Tri-Directional Obstacle Sensing Sensor allows for an increased range and improved safety.
The 1/1.3-inch CMOS sensor features two native ISO modes, and it works with high-speed Direct Output footage of 4K resolution. The Mini 3 Pro's Extended Battery Life is greater than that of the Mini 2.
The DJI Mini 3 Pro lets you easily share your impressive video footage on social networks using its true vertical shooting function. It also offers MasterShots, FocusTrack, Hyperlapse, and Digital Zoom features.
Why choose DJI Mini 3 Pro
There are many reasons why you should choose the DJI Mini 3 Pro, such as the tri-directional obstacle sensing capabilities and vertical shooting capabilities.
Reasons to avoid Mini 3 Pro
There are a few reasons to avoid the DJI Mini 3 Pro: it's relatively expensive, and it doesn't have side-facing obstacle sensors.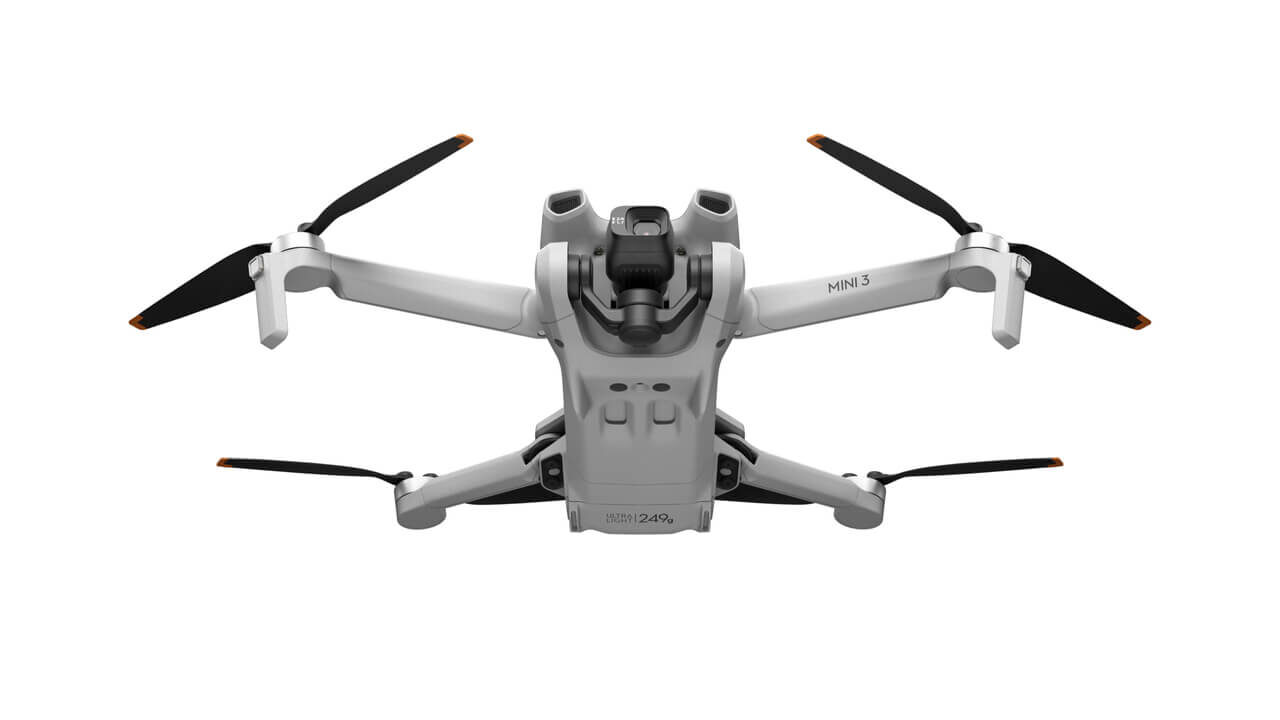 The DJI Mini 3 is a lightweight and compact drone that weighs under 249 grams, making it easy to fly and compliant with regulations in many countries. Its extended battery life allows for longer flight times, while its 1/1.3-inch sensor allows for 4K HDR video and 12-megapixel photos.
The Mini 3 also features true vertical shooting, providing a unique perspective for social media content. Additionally, it has intelligent features such as Auto Takeoff, Return to Home, and Low Battery RTH for added safety. The Mini 3 is also designed to withstand wind speeds up to 38kph (Level 5). It's a great option for a budget-friendly drone with advanced capabilities.
Why choose DJI Mini 3
The DJI Mini 3 is a lightweight, easy-to-use drone with extended battery life, 4K HDR video, and true vertical shooting. Compliant with regulations in many countries, it's perfect for capturing unique and creative aerial footage.
Reasons to avoid Mini 3
One of the most significant drawbacks of the Mini 3 is that it lacks obstacle detection sensors, which can make flying the drone in certain environments or situations more difficult and potentially dangerous. Additionally, the Mini 3 does not support Hyperlapse or ActiveTrack, which are features that many users may find useful for capturing unique and dynamic footage.
Learn more about the comparison of Mini 3 vs Mini 3 Pro.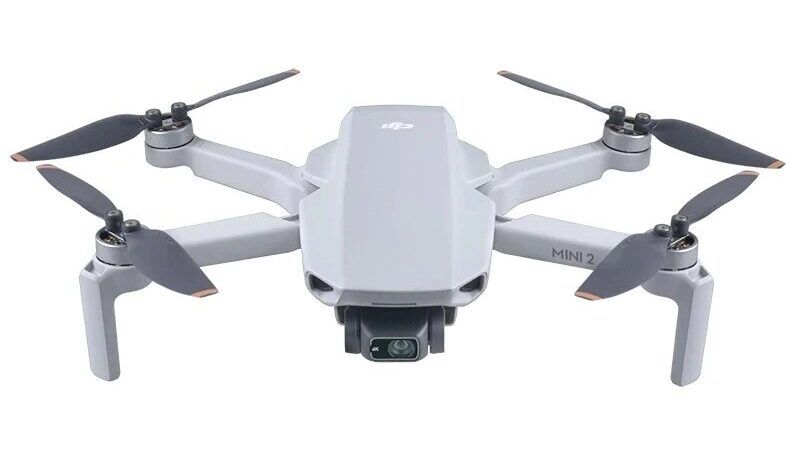 The DJI Mini 2 is a drone specializing in capturing stunning 4K videos with the push of a button. Utilizing OcuSync, you can fly it from up to 6.2 miles away without losing video quality! The Mini 2 features an 8.8-ounce lightweight and foldable design for easy storage on any trip (or adventure).
It even has three different modes: Intelligent Flight Mode, Panorama Mode, and Normal mode depending upon your exact needs at the time. It's perfect when you're just getting started, and more seasoned photographers who want ultimate precision over their images' angles never like before!
Why choose DJI Mini 2?
DJI Mini 2 is a great beginner drone for any aspiring photographer or videographer. The portability, quality of images, and OcuSync connection are all top-notch features that will make your filming experience even better!
Reasons to avoid DJI Mini 2
The DJI Mini 2 is not a perfect model, as it does lack certain features. For instance, the camera cannot follow your subject around automatically, and there are no sensors that detect obstacles in its path to avoid them for you because of this limitation.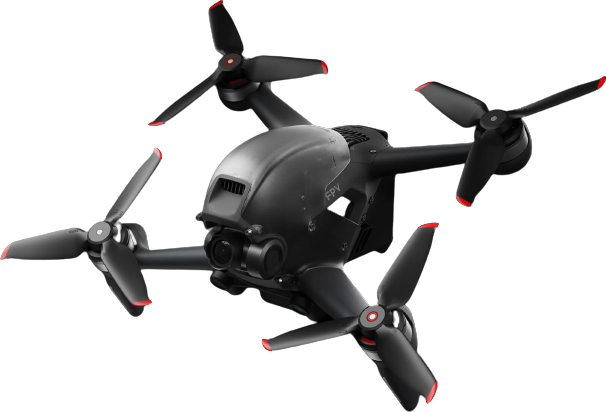 DJI just released a new FPV system that is going to change the way you experience flight forever. The DJI FPV System brings an immersive, 4K/60fps Super-Wide 150° FOV viewing angle right into your goggles and 10km HD low latency video transmission. Hence, no matter where you are in the world, it feels like you're there with all of its high-resolution detail!
If this sounds awesome but too much for now? No worries because they also included brand-new S mode emergency brake and hover features as well.
Why Choose DJI FPV?
The DJI FPV system is a great option for drone pilots looking to get into the world of FPV(first per view). Along with being easy and ready to fly right out of the box, it also offers an immersive experience that captures high-quality footage while staying safe from any obstacles in your way.
Reasons to avoid DJI FPV
The DJI FPV is a drone that you might want to avoid for its numerous drawbacks. Chief among them is the need for someone else on hand as a spotter. It tends to crash and break or get stuck in trees, lacks customization features like racing mode options, and cannot add attachments such as cameras onto this quadcopter. It also has an expensive battery replacement program with limited availability at authorized repair centers.

DJI's Mavic Mini drones are the most accessible and high-quality consumer quadcopters on the market. They're light, fly for thirty minutes at a time, give you 4km of flight distance to explore with an HD video transmission that captures your journey in stunning detail. The drone also has a vision sensor + GPS precise hover to stay aloft without any human input easily – tell it where you want to go!
You can even make edits after recording from this point onwards using DJI's simplified editing tools, making getting those perfect shots more effortless than ever before. With its high-definition 4k camera video recording capabilities, it will be difficult not to capture some fantastic footage while exploring different areas such as mountainsides or beaches using this device.
Why choose DJI Mavic Mini?
The DJI Mavic Mini is a drone that can be flown by first-time flyers and has impressive features. It also boasts an easy-to-use design, perfect for those unsure of their skills and enthusiasts who want the best possible experience without sacrificing quality!
Reasons to avoid DJI Mavic Mini
The DJI Mavic Mini is a small drone with limited capabilities. It cannot shoot stylish RAW photos or capture 4K video at 60fps (though it does have 2.7K). The lack of object tracking in the camera also limits what you can do creatively while shooting aerial shots and selfies alike!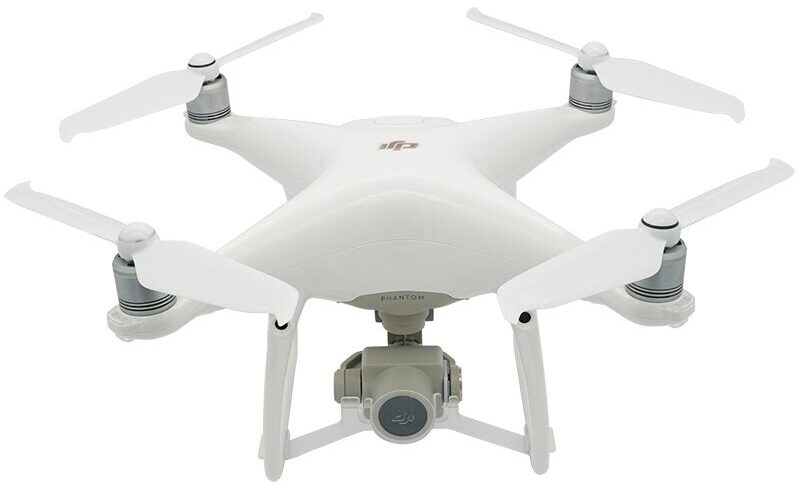 The DJI Phantom 4 Pro V2.0 is a drone that offers camera quality and footage superior to its counterparts. In addition to an extended flight time of up to 30 minutes before recharging the battery thanks to their Lightbridge transmission technology, which allows for 7km of range without losing signal strength or connection with the remote control unit despite being away from your current position!
The 1″ 20MP sensor capable of shooting 4K/60fps video at 100Mbps makes this device perfect for any creative project you may be working on. It can capture every detail beautifully while maintaining high-quality images even when filming fast-moving objects such as waterfalls.
Why choose DJI Phantom 4 Pro v2?
The Phantom 4 Pro V2.0 is the ultimate toy for filmmakers looking to push their creativity and grant themselves absolute freedom with 20MP photos & 4K/60fps video filming capabilities!
Reasons to avoid DJI Phantom 4 Pro V2.0
The DJI Phantom 4 Pro V2.0 is not for you if you want a very compact drone that will be easy to fly and store in your backpack, briefcase, or even messenger bag while traveling. The Phantom also costs more than the Mavic 2 Pro (even though it has better features). It is considerably larger and bulkier so consider whether this might present issues when flying close by buildings where space may be limited!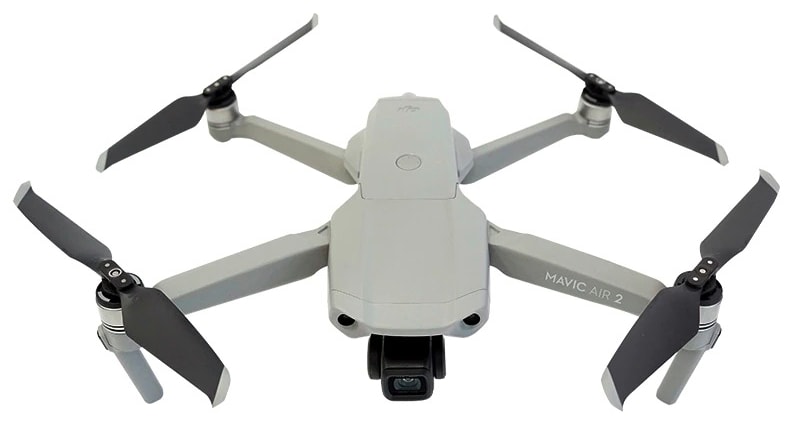 Looking for an easy way to capture every epic moment? Then get the DJI Mavic Air 2 drone. This sleek and compact device will make you feel as if it were your director, capturing shots up a notch with its impressive battery life of 34 minutes while pulling off fast-paced shots in Sport mode.
With 48MP photos and 4K/60fps video capabilities, this high-quality footage is excellent for those who want their memories on display without hassle or trouble keeping track of it at all times – thanks to ActiveTrack 3.0 Ocusync 2.0*!
Why choose Mavic Air 2?
Mavic Air 2 is the perfect drone for those looking to take their photography, videography, and videos to new heights. With its high-quality images and video footage combined with intelligent features like obstacle avoidance, Mavic Air 2 has everything you need!
Reasons to avoid Mavic Air 2
Many people are wary about the Mavic Air 2 because of various camera feed and controller issues. The app used for editing videos also has limitations, such as not recording in raw format or outputting videos up to 1080p only. While these problems may frustrate some users, others will be content knowing they can still get a high-quality drone without spending too much money!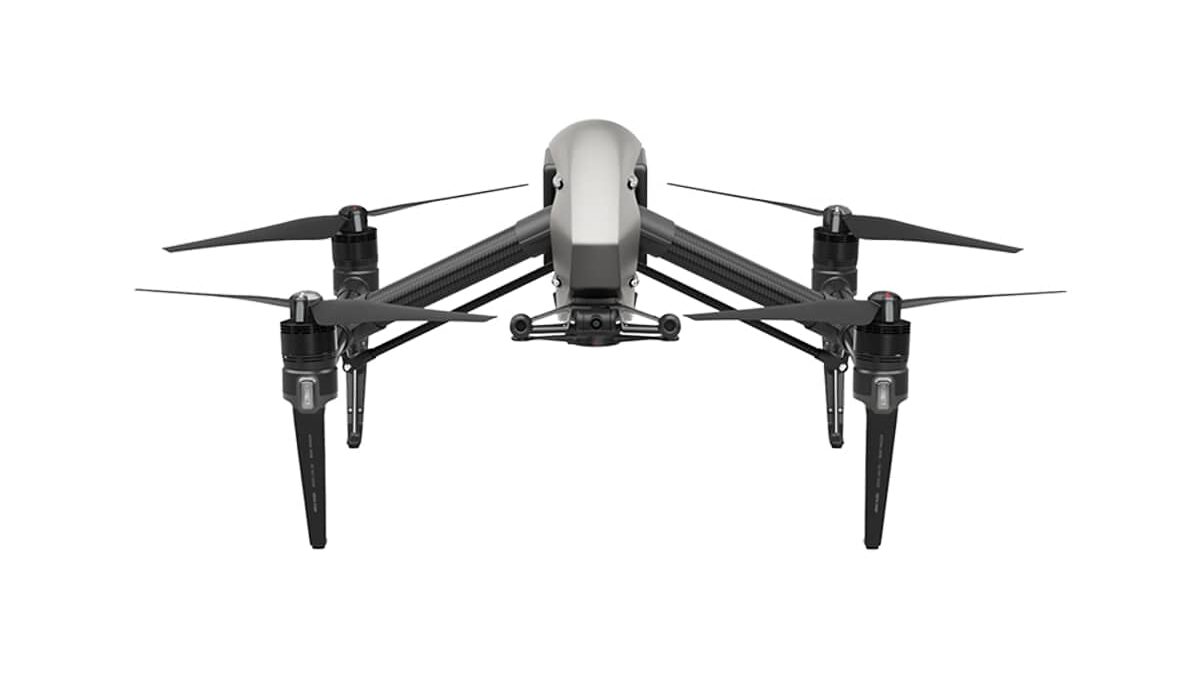 DJI Inspire 2 is a drone that can handle advanced obstacle sensing, allowing you to maneuver through any obstacles in your way. With DJI's new CineCore2.0 image processing technology, it can handle cinema DNG and ProRes recording formats without dropping frames or compromising quality compared with other drones on the market today!
Not only does this make for amazing aerial footage while shooting movies, but it also makes editing easier as well-liked apps like Final Cut have already been integrated into its design, so users don't need to do much work post shoot if they want their video looking great straight out of the camera – plus those cinematic shots are just too fantastic not to show off!
Why choose DJI Inspire 2?
The DJI Inspire 2 is the go-to drone for Hollywood-grade professional filmmaking. Its maximum flight time of 27 minutes and speed of 58 mph makes it a powerful tool for capturing stunning images from high above ground level. The camera mounted on this quadcopter can rotate 360 degrees, so you don't have to worry about losing sight or going out of range during your shoot!
Reasons to avoid DJI Inspire 2
The Inspire 2 is not the best option for novice drone pilots. It won't be a good choice if you have never flown before. It can often lead to crashes and mishaps due to its complicated features, such as advanced flight modes, obstacle avoidance systems, and camera response time from remote control devices.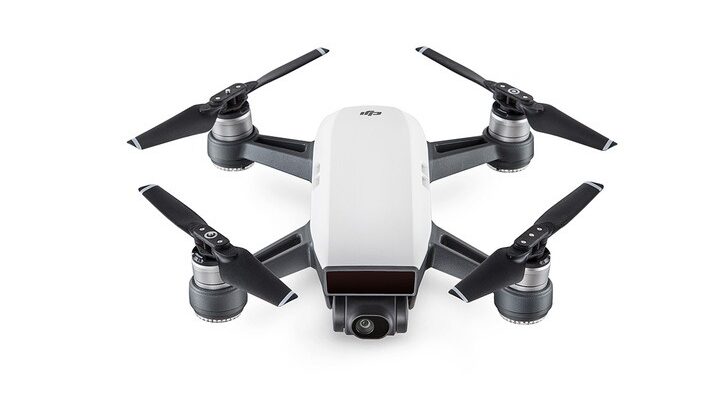 DJI SPARK models are already discontinued, but you can buy them at some online stores. With 12MP still photos and 1080p/30 video, DJI Spark is one of the best drones for beginners who want to start their drone journey at an affordable price while not compromising on features or quality. Gesture control lets users fly through the air by simply tapping anywhere in proximity on screen using your fingers and taking pictures from various angles, all without any remote controller!
Flight Autonomy with Obstacle Detection safely guides pilots away from obstacles such as trees, buildings, etc. Making flight more stable no matter which direction they're flying towards thanks to 2-axis stabilized gimbal camera mounted underneath (which also shoots impressive videos). GPS- & Vision Position-Based Navigation makes sure the drone rotates around you and automatically avoids selected obstacles.
Why choose DJI Spark?
The DJI Spark is a great drone for people looking to get into the world of drones without worrying about crashing or damaging more expensive alternatives.
Reasons to avoid DJI Spark
DJI Spark might be the perfect aerial drone for newbies, but once you've mastered it and are ready to take on more nuanced camera work, this cheap quadcopter is not a good option. With only about 14 minutes of battery life, DJI SPARK can't support long-distance recording or high-speed flights with any degree of control if your phone becomes disconnected from the Wi-Fi signal.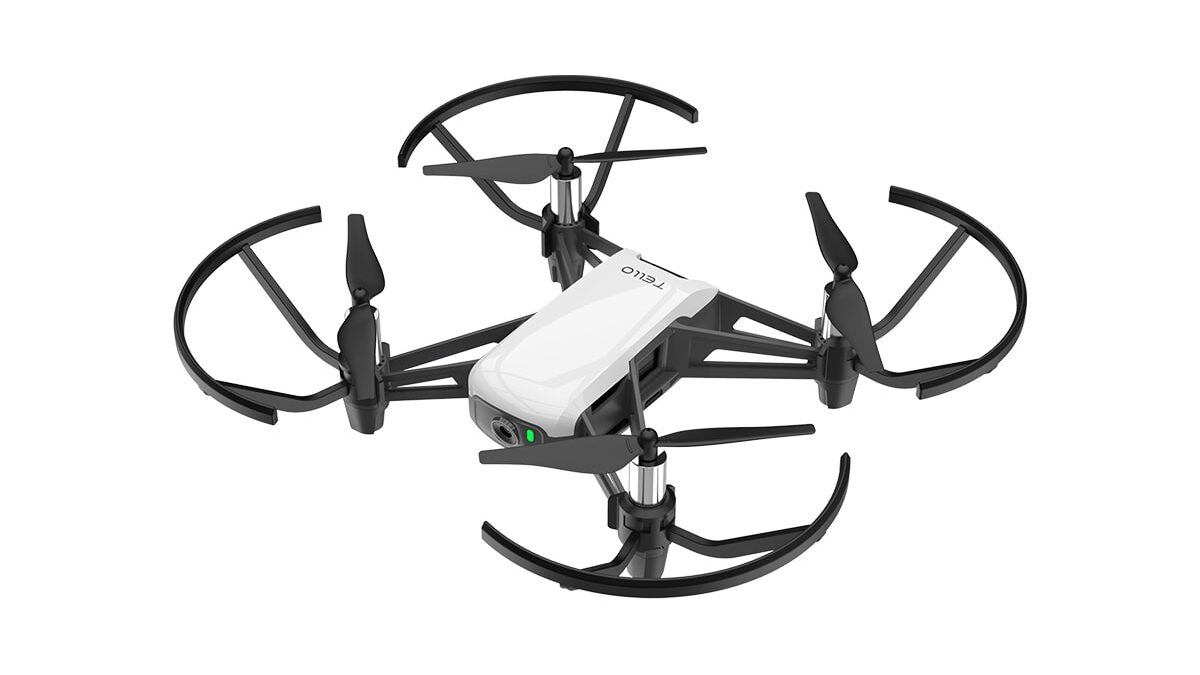 Meet the Ryze Tech TELLO, a Smart Interactive Drone powered by DJI and created with an Intel processor. The kit comes complete with extra batteries to ensure you never run out of power mid-flight or in remote areas without electricity! This drone is perfect for those who prefer photos instead of videos.
It offers 5MP images, so there isn't any loss in quality when zooming into your favorite scene from afar. It also features 720p video capabilities, which are great if you're looking for just over half HD footage at 60 frames per second on a budget-friendly device. If this sounds like what makes sense for your needs, then be sure to get one today before they sell out because these drones go fast!
Why choose DJI RYZE Tello?
The DJI Ryze Tello is a tiny drone perfect for beginners, with responsive controls and a simple mobile app. It also features standard quadcopter control maneuvers as well as take-offs/landings!
The best part? You can fly it all day without having to worry about its battery life too much–it lasts up to 15 minutes on one charge (although this does vary depending on how hard you're flying!).
Reasons to avoid DJI RYZE Tello
DJI's RYZE TELLO is a drone that captures video straight to your smartphone. This makes it hard to fly outdoors because the device will need close enough for good camera quality, but not too much as any breeze could mess with its flight path. The best way to use this little guy indoors!
We hope you found these best DJI drones we reviewed helpful when deciding on which model to buy. Whether you are looking for a beginner drone, something for aerial photography, or want to fly without any hassle – these best DJI drones should be able to meet your needs and make flying enjoyable. Happy Flying!
Article History
August 2021: Published
November 2021: Added DJI Mavic 3
May 2022: Added DJI Mini 3 Pro
August 2023: Added DJI Air 3
Disclosure: Some links are affiliate links. As an Amazon Associate,
I earn from qualifying purchases at no extra cost to you.