Discover the next evolution in drone technology with DJI's Mini 4 Pro. Building on the incredible success of the Mini 3 Pro, DJI has raised the bar once again, delivering an even more impressive feature set. From its lightweight design to its high-quality camera, this sub-250-gram wonder is a game-changer in drones. Explore limitless possibilities with the Mini 4 Pro.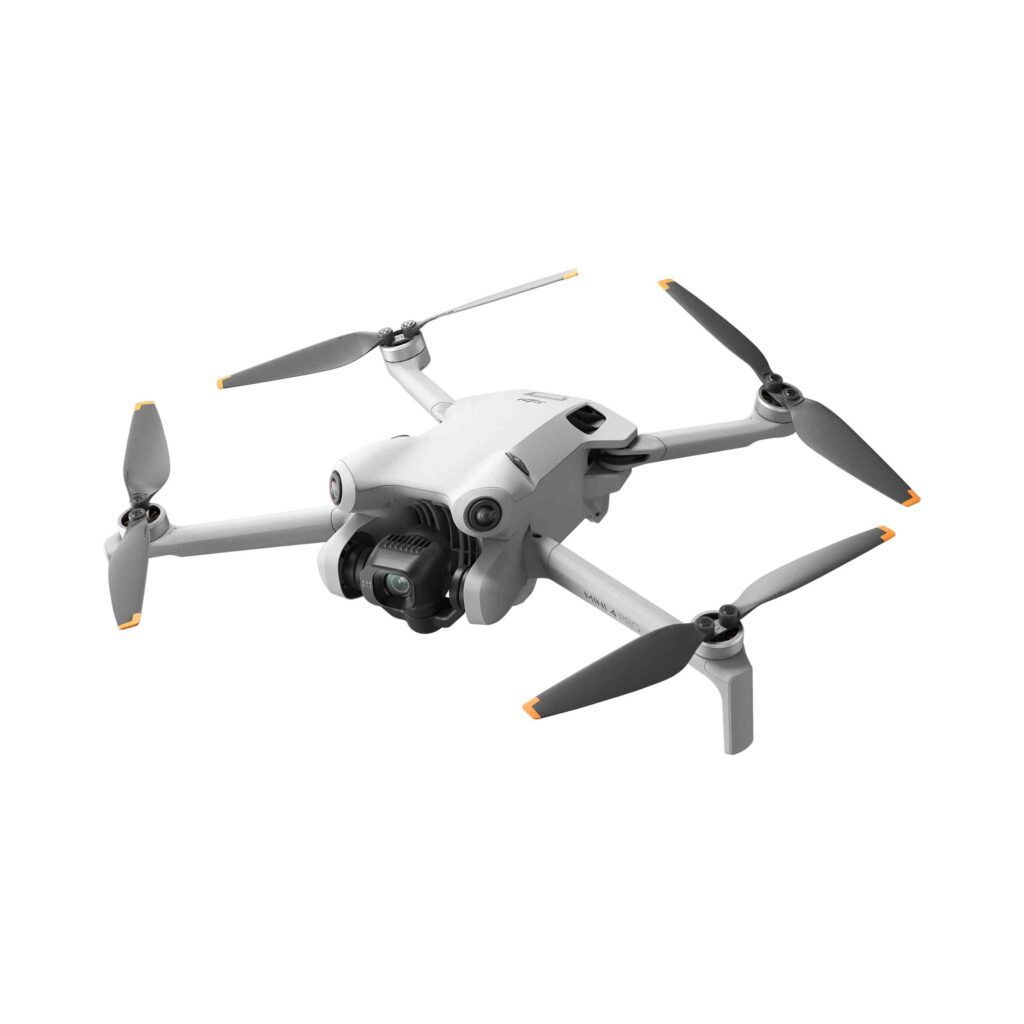 Though the camera retains its previous specifications, the Mini 4 Pro boasts remarkable enhancements in obstacle avoidance, eliminating the blind spots on the Mini 3 Pro's sides. Furthermore, it introduces a groundbreaking capability known as ActiveTrack 360, revolutionizing the ability to capture dynamic camera movements while tracking a subject.
The Mini 4 Pro's newfound capabilities allow it to deftly navigate obstacles and expertly pursue fast-moving subjects, endowing unparalleled versatility for various applications. Join us as we delve into the specifics to determine whether the Mini 4 Pro fulfills DJI's promises.
DJI Mini 4 Pro Specs
| | |
| --- | --- |
| Specs | DJI Mini 4 Pro |
| Weight | <249 g |
| Max Flight Time | Optional 34/45-min flight time |
| Wide-Angle Camera Sensor | 1/1.3-inch CMOS |
| Medium Tele Camera Sensor | No |
| True Vertical Shooting | Yes |
| Video Resolution | 4K/60fps HDR |
| Slow Motion | 4K/100fps |
| Night Mode | Yes |
| Color Mode | 10-bit D-Log M, HLG |
Design and Features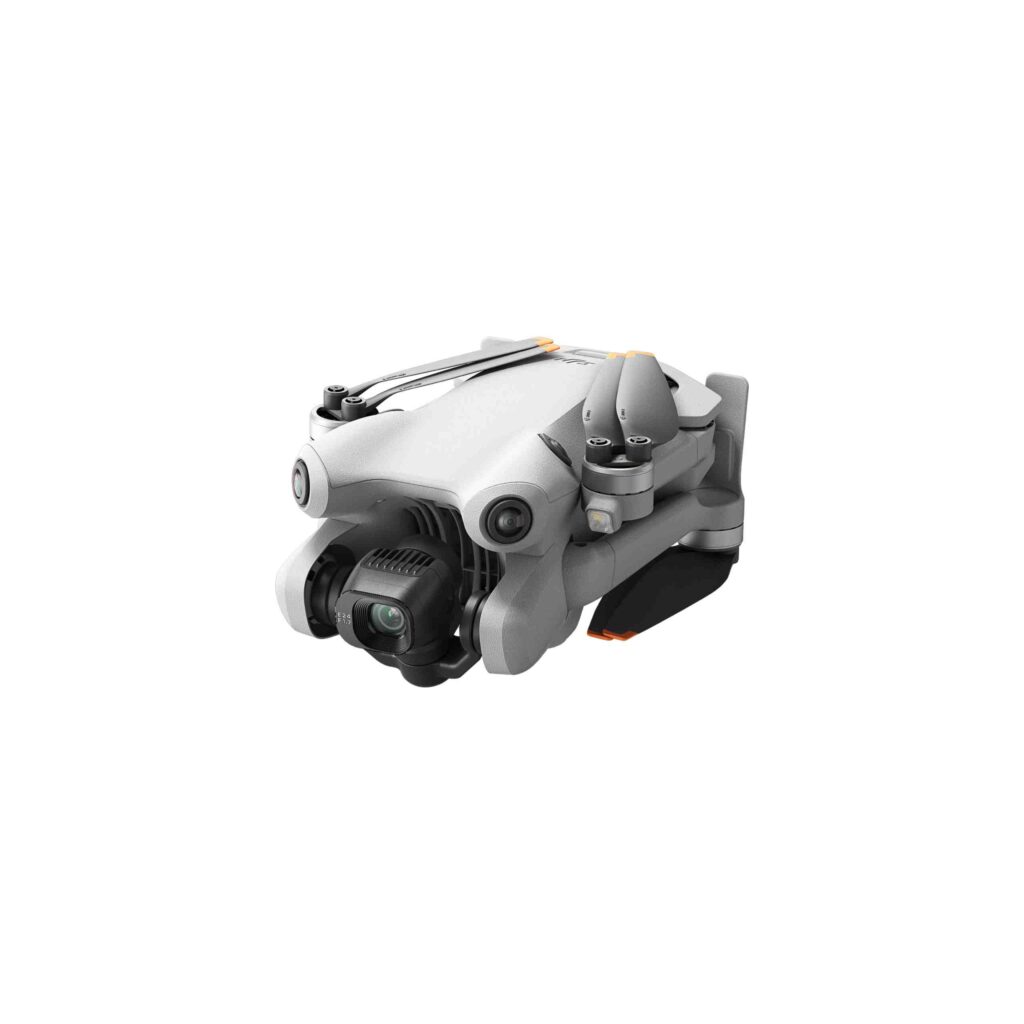 The Mini 4 Pro has undergone subtle yet noteworthy design changes, all while maintaining its weight under 250 grams. This ensures it can be flown in many regions without requiring a license or registration.
The Mini 4 Pro boasts forward and backward sensors that are now angled to provide full coverage in all directions. The drone's body has been streamlined for improved aerodynamics. The gimbal can tilt up 60 degrees and down 90 degrees, while the camera can flip sideways, providing full vertical video that is best for social media, like reels.
It has a MicroSD slot and a 2GB of internal storage. Two controller options are available: the basic RC-N2, which needs a smartphone, and the DJI RC2, with a built-in screen.
It boasts a maximum speed of 35 miles per hour in sports mode or 26 miles per hour in normal mode and wind resistance of up to 24 miles per hour. This level of wind resistance is impressive for a drone under 250 grams.

Advanced Obstacle Avoidance
The Mini 4 Pro has significantly improved over its predecessor, especially in obstacle avoidance. Unlike the Mini 3 Pro, which had limited side vision, the Mini 4 Pro offers all-around protection similar to higher-end models like the DJI Air 3 and Mavic 3 Pro.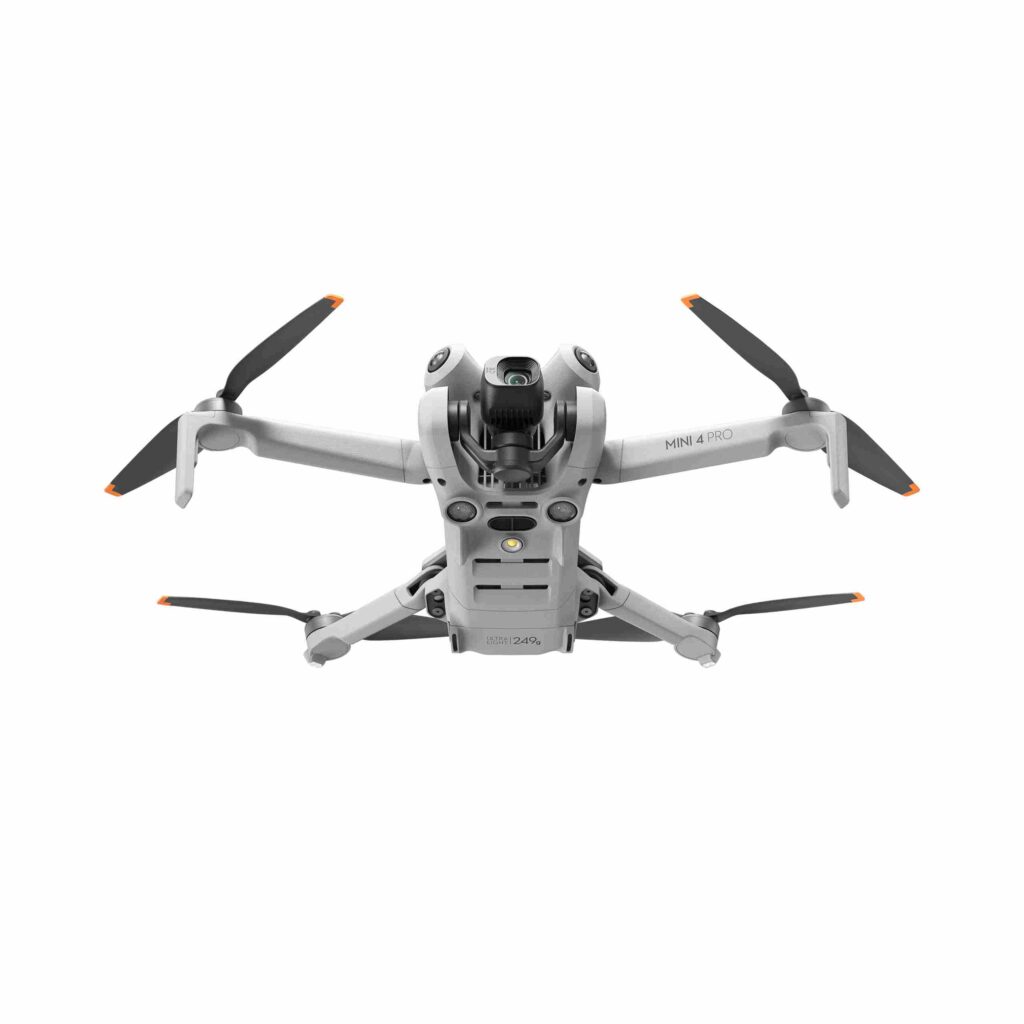 It comes with features like automatic braking and obstacle avoidance, adding an extra layer of safety. Remember that the Mini 4 Pro's sensors rely on visuals and may not work as well in low-light conditions. In dense forests with thin branches, obstacle detection may perform poorly, although it can still detect obstacles if they're directly in its path.
But be aware that it may not work well in dimly lit areas or when flying backward. The drone can also select suitable flight paths and reacquire subjects if they temporarily disappear, which is handy for capturing action shots. Nevertheless, it's crucial to stay alert to prevent potential collisions.
Active Track 360

The Mini 4 Pro introduces Active Track 360, which adds dynamic camera movements to subject tracking, resulting in dramatic and engaging shots. You can adjust various parameters, including radius, height, and speed. However, it's crucial to consider the obstacle caveats and the added complexity this feature introduces. It's advisable to practice in an open area before attempting complex shots.
Additional Features
The Mini 4 Pro offers several automatic modes, including Master Shots, Quick Shots, Panorama, and Hyperlapse, which cater to social media content creators. It even incorporates the Waypoint features, allowing you to pre-program complex drone movements.
Enhanced Transmission Range
The Mini 4 Pro uses DJI's O4 transmission, first introduced with the Air 3. This system can send 1080p at 60 frames per second video up to 20 kilometers, significantly improving compared to the 1080p at 30 frames per second transmission over 12 kilometers with Occusync 3.

However, the range may vary in other countries due to transmitter power regulations. Nonetheless, this transmission system offers noticeable improvements in connectivity, with fewer dropouts and a much greater range.

With the Mini 4 Pro, you can embark on extended journeys, as it offers a solid and reliable connection. The standard intelligent flight battery provides slightly more capacity than its predecessor, the Mini 3 Pro, while maintaining the same flight time of up to 34 minutes, depending on the flying environment and conditions. In some countries, you can opt for the Plus batteries, which offer up to 45 minutes of flight time.
Controller Options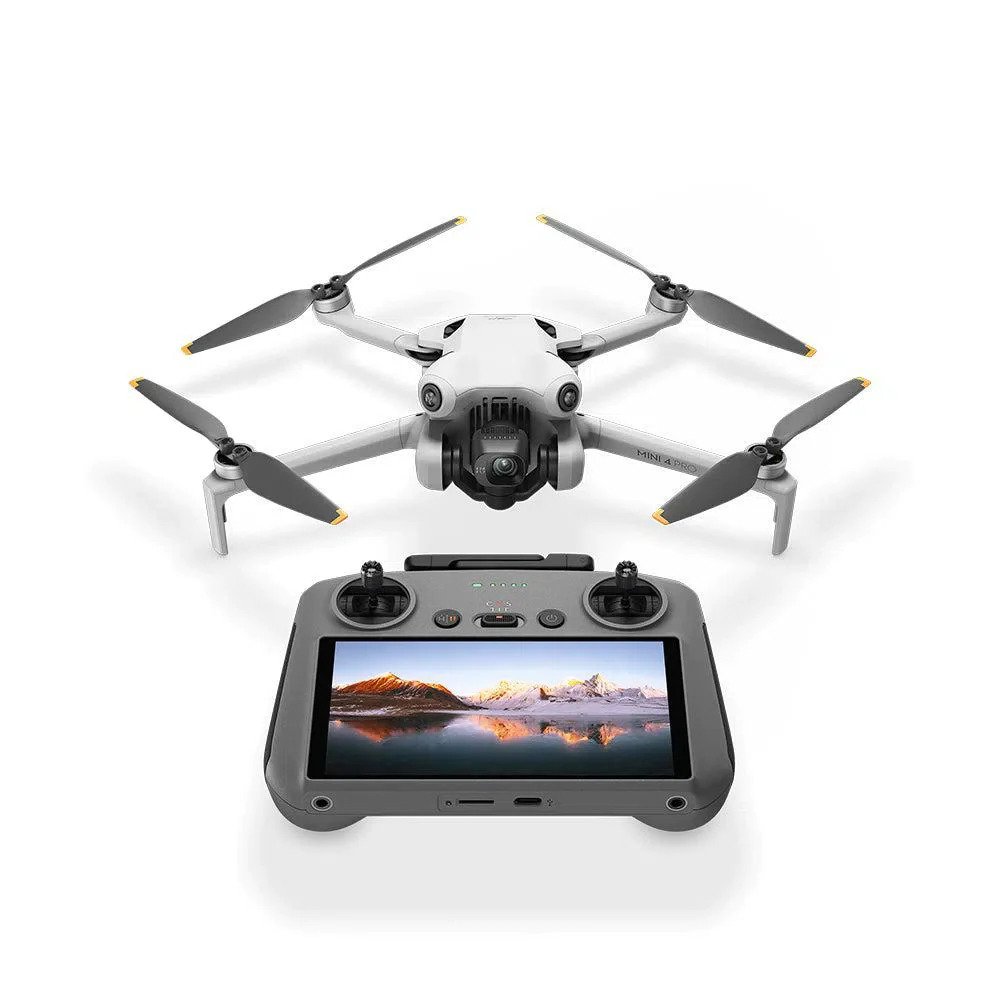 The Mini 4 Pro provides two different controller options. First, there's the DJI RC2, which came with the Air 3. It has a bright screen, improved feel, and more precise controls than the older RC model.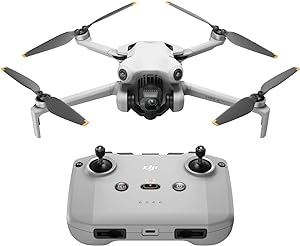 The other choice is the RCN2. It doesn't have a built-in screen and is quite like the RCN1 but works with O4.
The Mini 4 Pro is a highly versatile drone, perfect for various shooting and filming needs. Like its previous version, its camera features a 1/1.3-inch dual ISO sensor and a 24-millimeter lens with a fixed f/1.7 aperture. What's impressive is that the Mini 4 Pro's camera now supports 4K slow-motion video at 100 or 1080p at 200 frames per second. Although these videos are stored as 30-frames-per-second slow-motion files, they are excellent for capturing dynamic shots, whether chasing a fast-moving vehicle.
Besides the slow-motion capabilities, the Mini 4 Pro can also shoot 4K video at 60 fps and 1080p at 120 fps. It even offers a two-times digital zoom for 4K and four-times digital zoom for 1080p, though there's a slight loss in sharpness.
The Mini 4 Pro supports DJI's D-Log M, enhancing the dynamic range and providing more post-production editing flexibility. DJI provides a LUT that makes converting D-Log M footage into regular video easier. Moreover, the drone supports HLG (Hybrid Log-Gamma) mode, expanding the dynamic range without requiring extensive post-processing. D-Log M and HLG modes offer 10-bit 4:2:0 capture, resulting in better image quality and reduced banding.
The automatic mode produces pleasing videos, although it may sometimes over- or underexpose footage in extreme lighting conditions. While you can adjust exposure compensation in this mode, other manual settings are not available.
The Mini 4 Pro offers a manual mode, allowing precise control over settings like color balance, log, HLG, shutter, and ISO. The Mini 4 Pro performs decently in low-light conditions but may not excel.
In conclusion, the DJI Mini 4 Pro emerges as a masterpiece in the world of drones. Its advanced imaging capabilities, cinematic video options, and professional-grade features cater to professionals and enthusiasts.
However, it's essential to consider your budget when contemplating this investment. Other DJI drones are available to cater to your requirements if you're seeking a more budget-friendly alternative.
The DJI Mini 4 Pro is ready to assist you in capturing captivating aerial shots and videos, turning every moment into an opportunity for boundless creativity.
Disclosure: Some links are affiliate links. As an Amazon Associate,
I earn from qualifying purchases at no extra cost to you.