Are you searching for the best motor for your 2.5-inch drone? Well, the 1404 motor size hits the "sweet spot"! In this review, we'll dive into the details and abilities of the MEPS SZ1404 motors. These motors are a top choice to make your 2.5″ cinewhoop drone perform its best.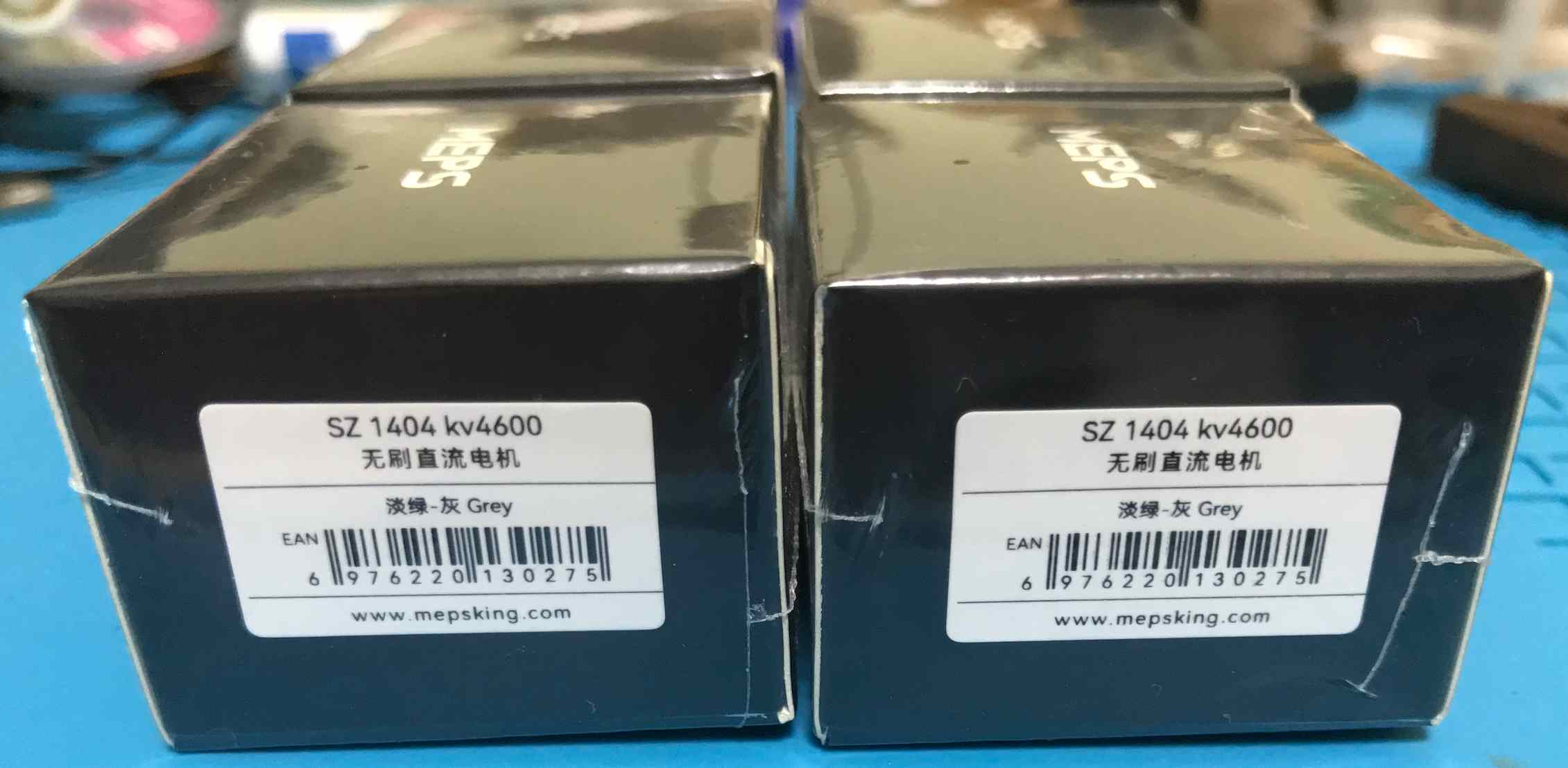 Note: MEPS has generously offered me the chance to test the SZ1404 motors without any financial commitment. This opportunity allows me to explore their performance and features firsthand.
When it comes to building a cinewhoop—a drone specialized for capturing breathtaking cinematic footage—every component matters. Among these, the motor stands out as a pivotal element that can truly make or break your drone's performance. The importance of selecting the right motor cannot be overstated, as it directly influences agility, stability, and the quality of your aerial shots.
Why Choose the MEPS SZ1404 motor?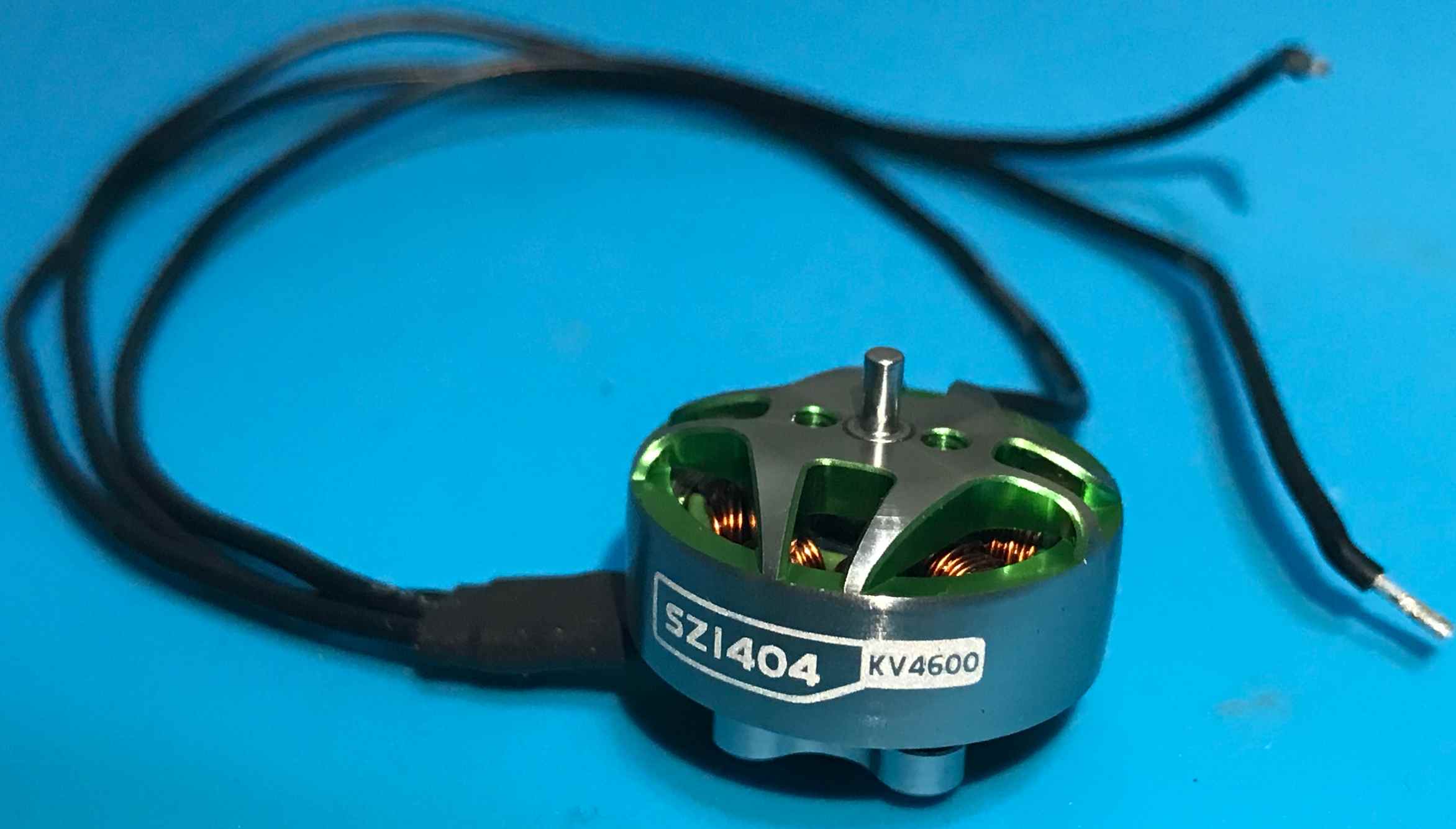 In the category of 2.5″ brushless motors, the new MEPS SZ1404 motor has become popular, capturing the attention of drone enthusiasts. What makes this motor better than other motors on the market for 2.5″ cinewhoop drones? Let's dive into its key features that set it apart from the competition.
MEPS SZ 1404 Motor Specs: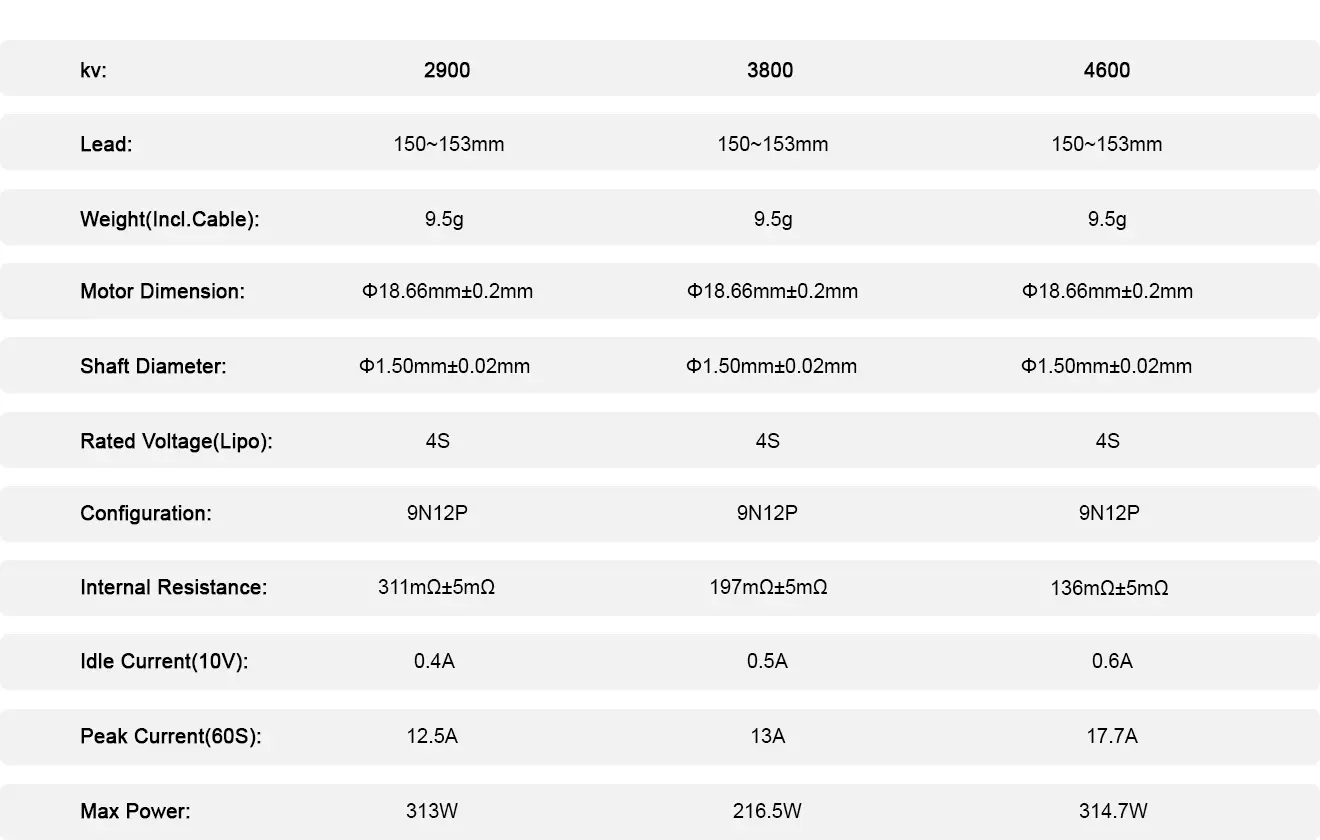 Durable and Lightweight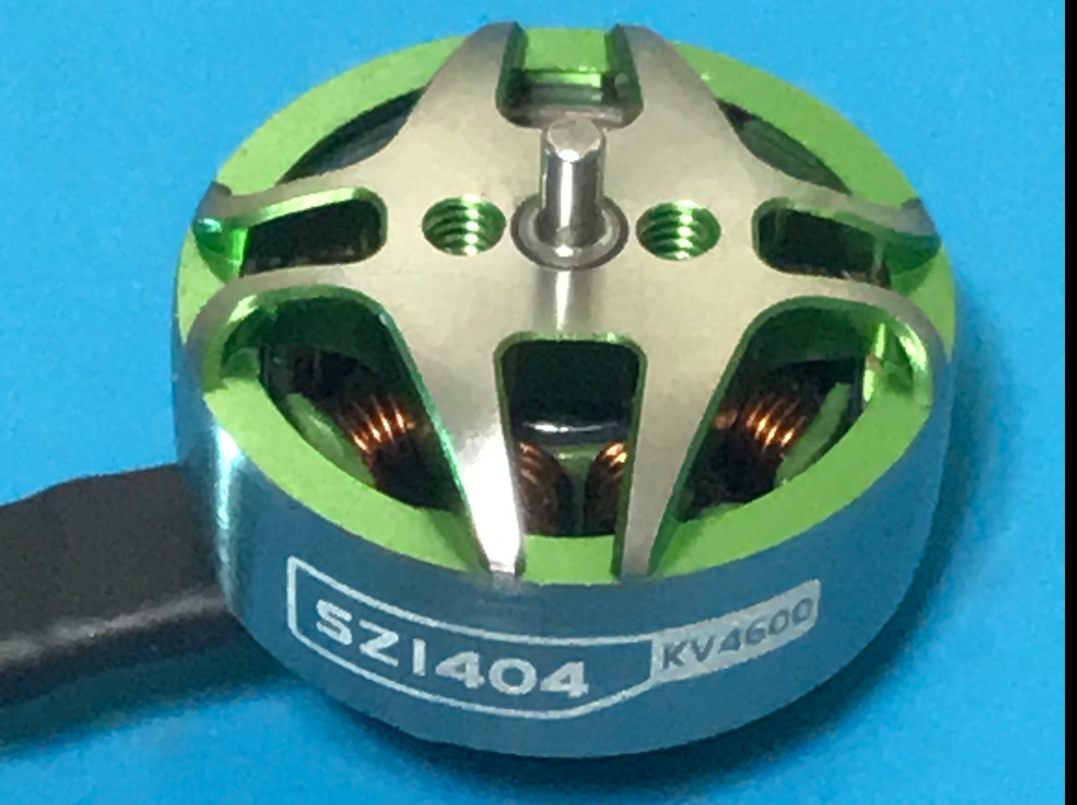 The SZ1404 motor features a stainless steel hollow shaft, cleverly integrating lightweight construction with impressive strength. Its streamlined design not only ensures a nimble and swift response but also bolsters maneuverability and speed in tight spaces. This motor's emphasis on minimal weight empowers agile flight, allowing for precise control even in tight spaces.
Low Noise and Vibration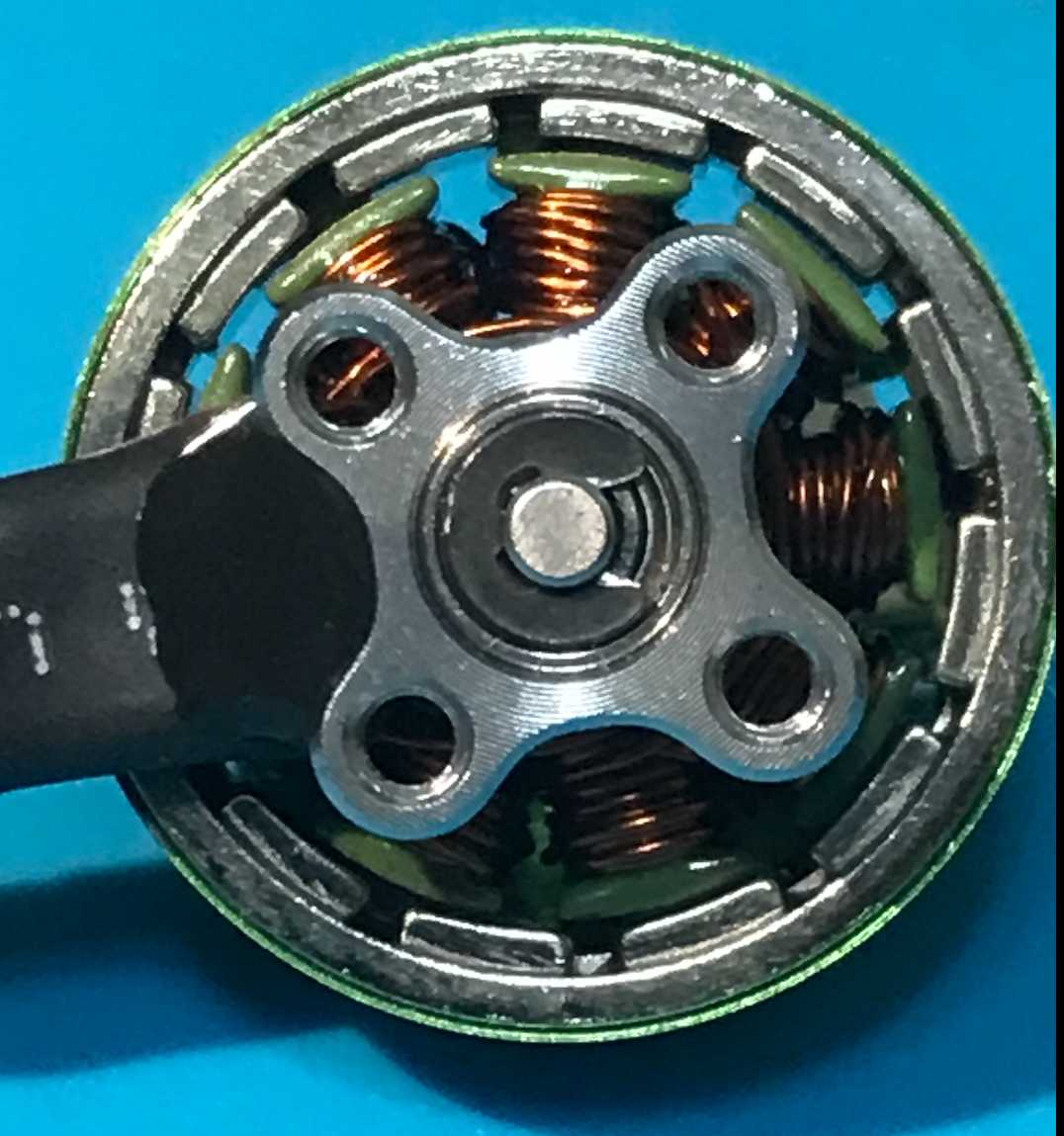 Flying a drone is not just about the visuals; it's also about the overall experience. The MEPS SZ1404 motor is thoughtfully engineered to run smoothly and quietly. This low noise and vibration profile not only reduces distractions but also adds a layer of enjoyment to your flights.
Precise Control and Handling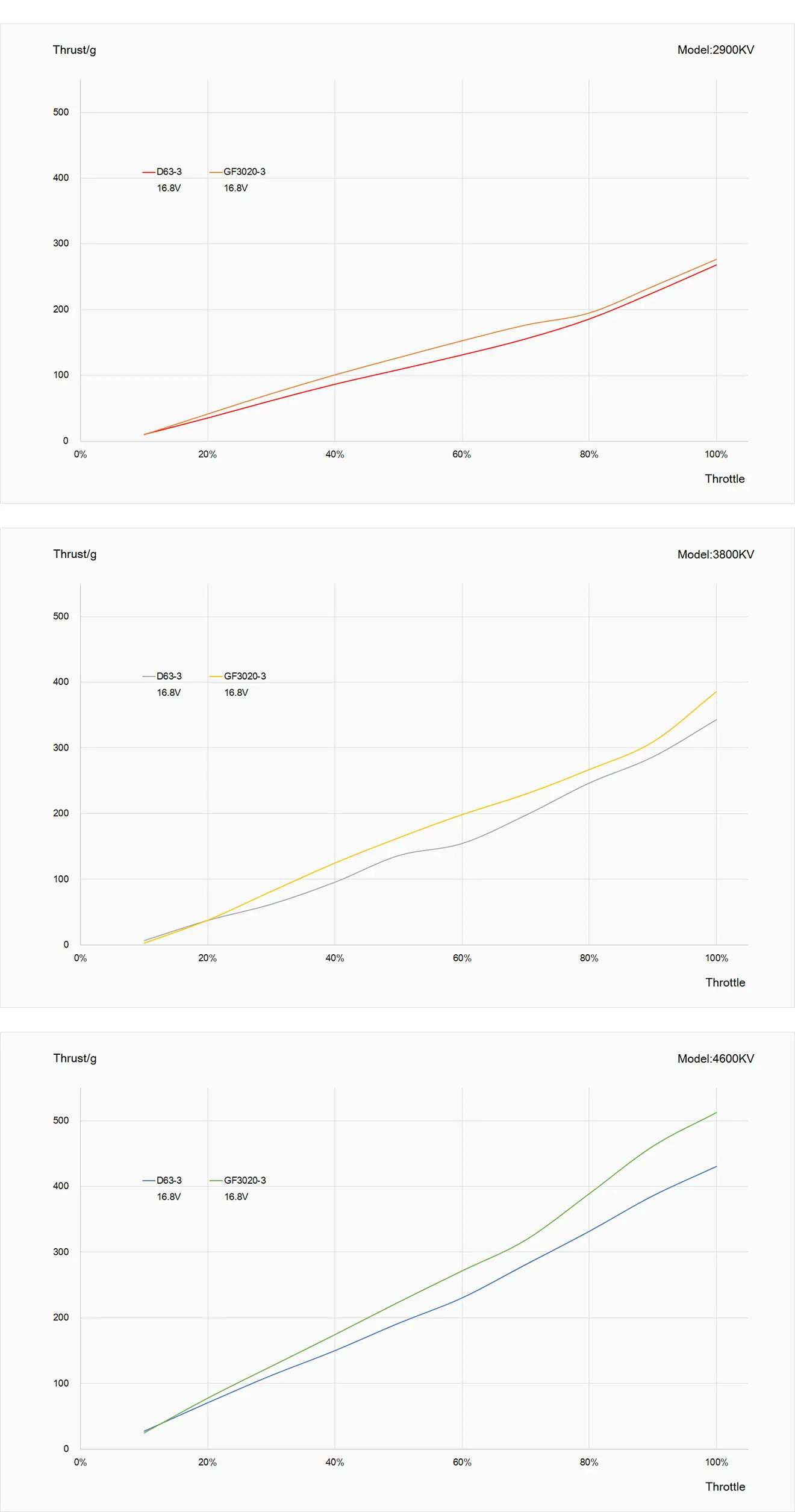 Meeting the demands of cinewhoop drones, the MEPS SZ1404 motor excels in control and handling for indoor FPV shooting. With consistent throttle response and seamless maneuvering, it empowers precise flight execution, enabling the capture of striking shots with smooth finesse.
Perfect for Cinewhoop Drones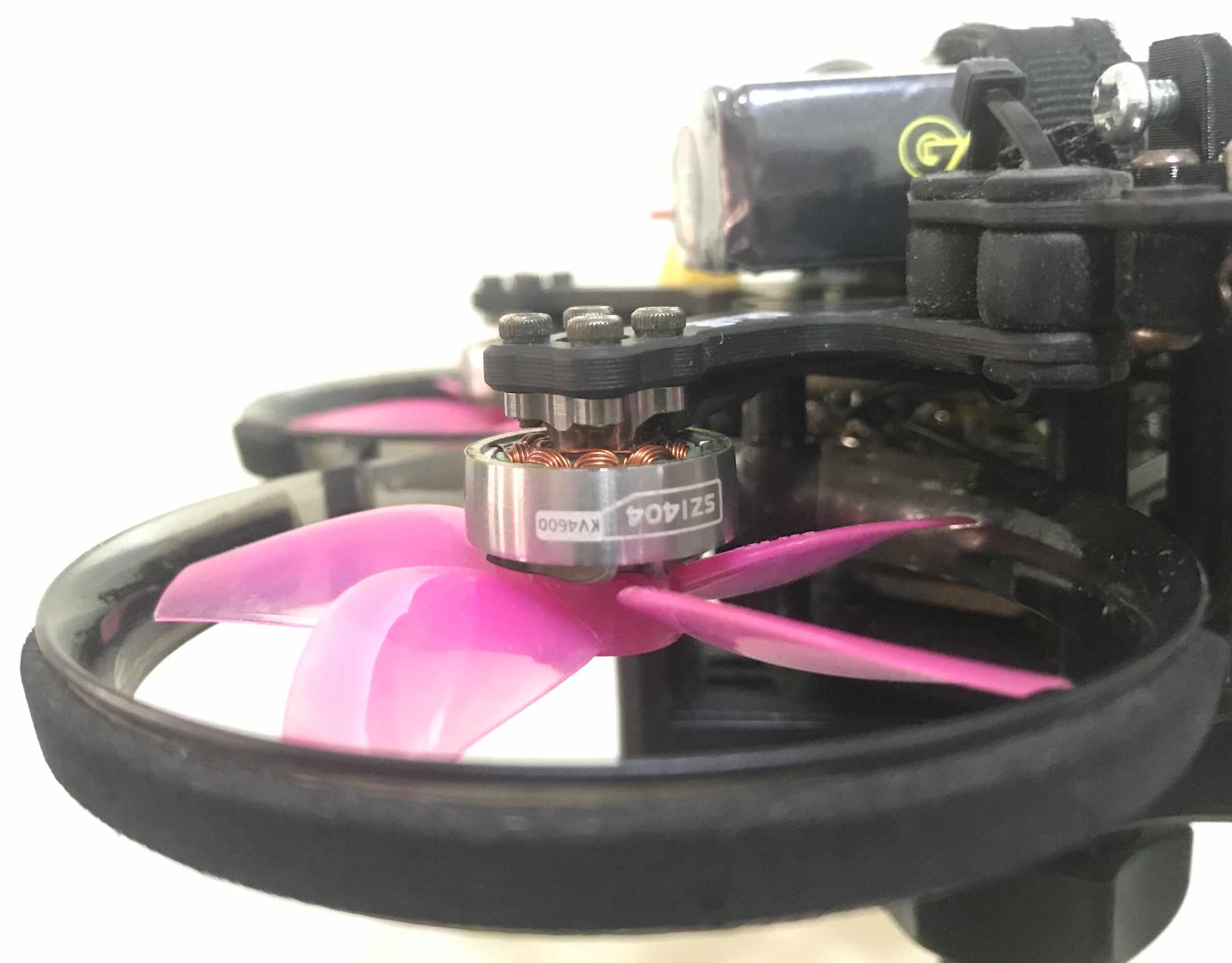 Designed with a specific focus on micro drones, the MEPS SZ1404 motor fits seamlessly into the framework of 2.5″ cinewhoop drones. This tailored design ensures a snug fit and guarantees exceptional performance that aligns with the unique requirements of cinematic drone flights.
Power-to-weight Ratio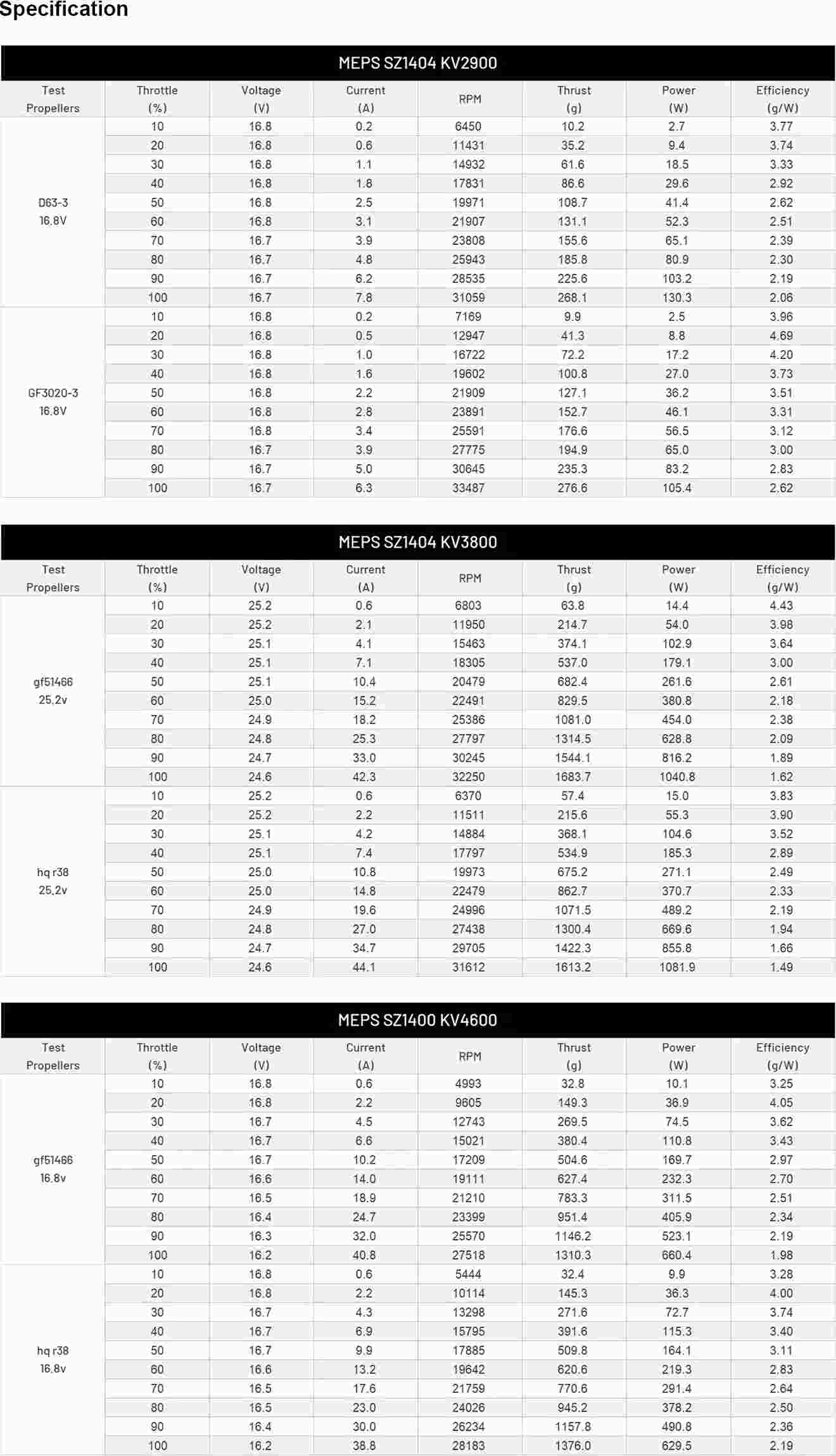 The MEPS SZ1404 motor strikes a delicate balance between power and weight. This optimized power-to-weight ratio is the essence of its exceptional performance. The motor's output is carefully calibrated to its weight, resulting in remarkable thrust and speed, a must-have combination for the demanding flight dynamics of cinewhoop drones.
Stable Performance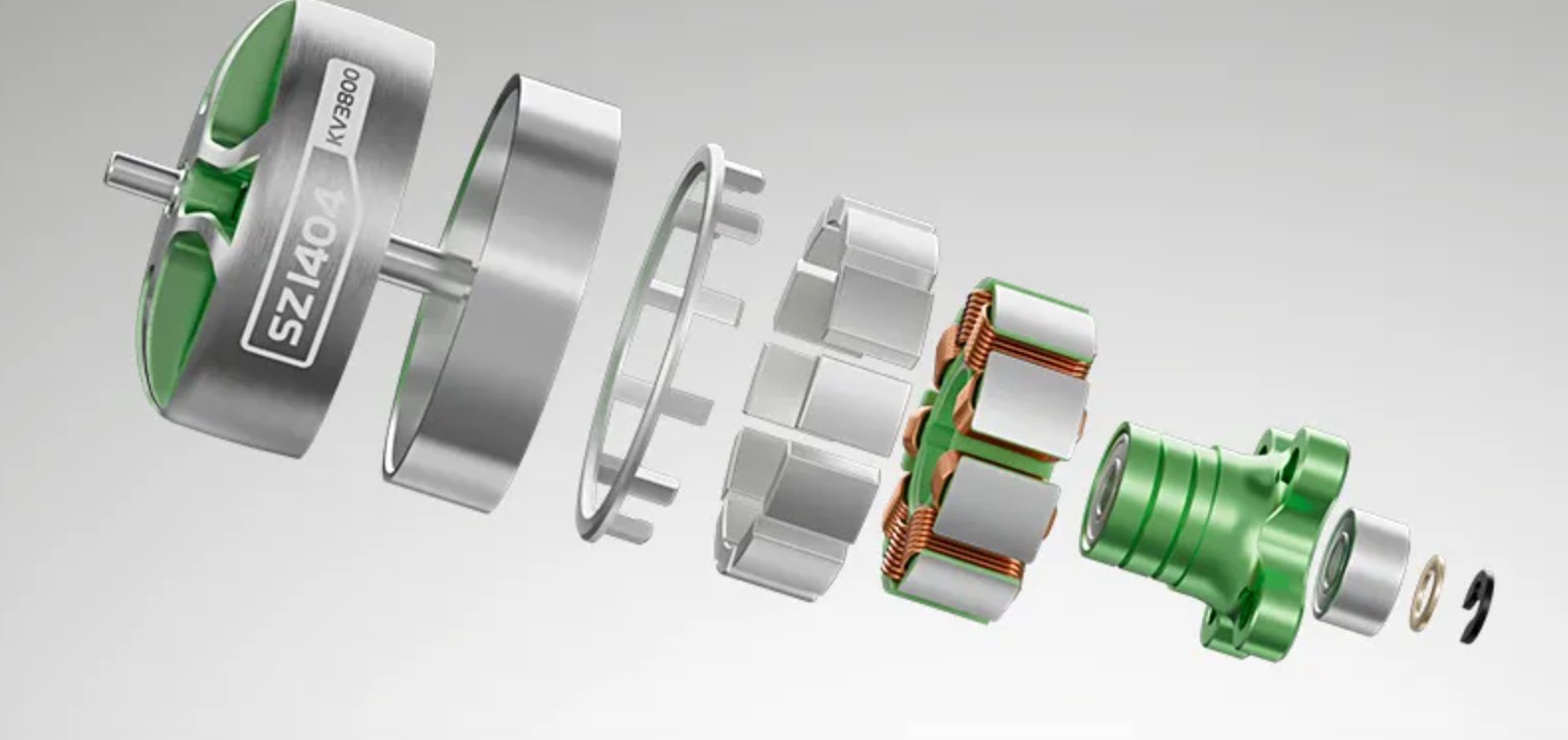 A smooth and stable flight is paramount when it comes to capturing cinematic footage. The MEPS SZ1404 motor's smooth operation enhances flight stability, allowing you to maintain control during intricate maneuvers. Moreover, the motor's durability is a result of meticulous engineering and high-quality materials, ensuring that it can endure countless flights without compromising performance.
Powerful and Efficient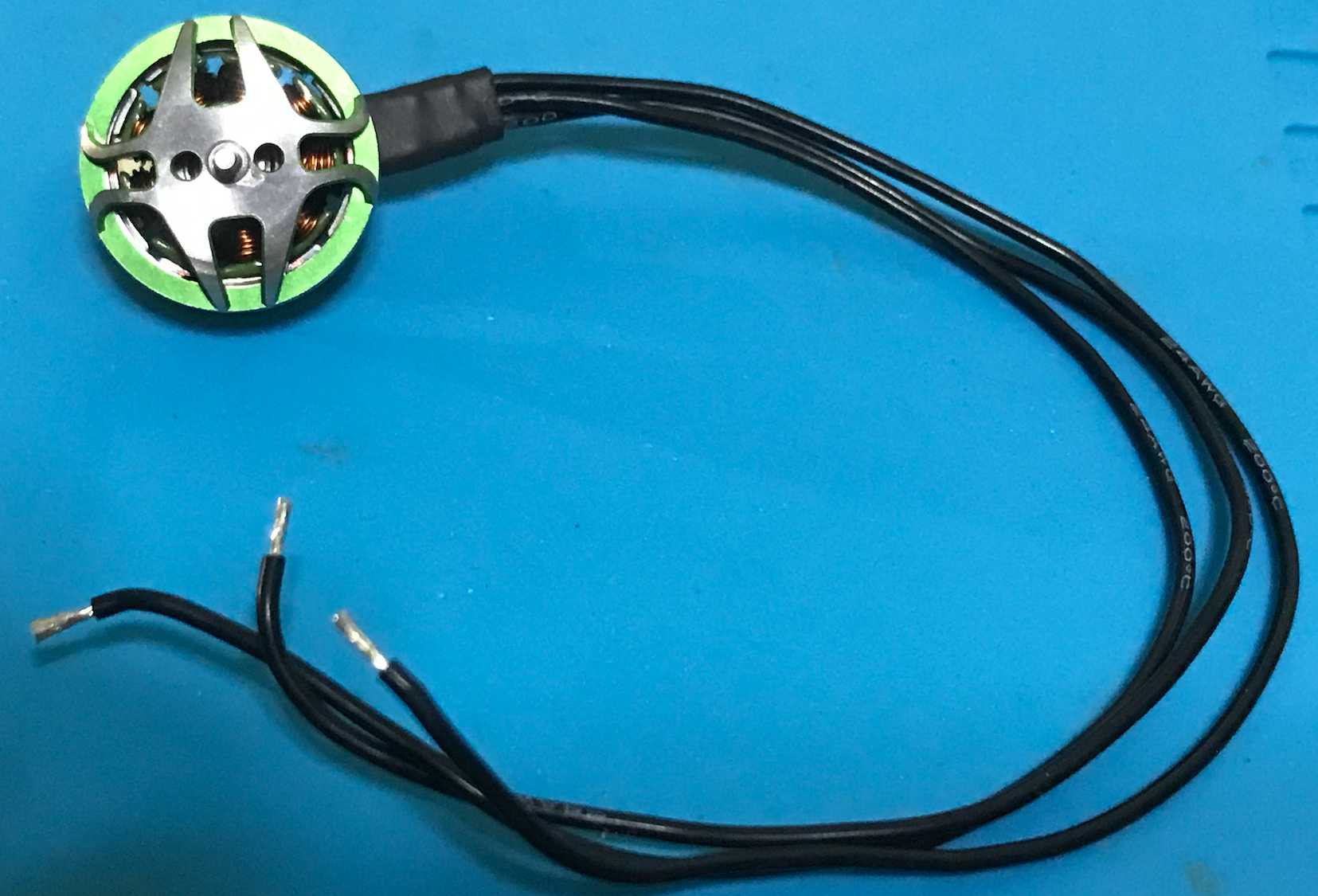 One of the standout characteristics of the MEPS SZ1404 motor is its ability to deliver substantial power while maintaining a low amp draw. This means that your drone can pack a punch without draining its battery excessively, a feature that significantly extends flight time and enhances overall efficiency.
Performance and Flight Experience
Having had the chance to personally test the MEPS SZ1404 motors on my Axisflying C25 cinewhoop, I'm genuinely impressed by the performance and flight experience they bring to the table. When paired with Gemfan D63 5-blade props, the difference in noise levels is immediately noticeable.

Putting these motors to the test on windy days, I was taken aback by their power output—truly impressive for a 2.5″ drone. The thrust generated allowed for some exciting maneuvers and quick bursts of speed. However, it's worth noting that even with this power, maneuvering against strong winds can still be a challenge, a common trait among cinewhoops due to their ducted or prop-guarded designs.
The MEPS SZ1404 motors have managed to strike a balance between power and efficiency, which translates to extended flight times without compromising on performance. Though there were instances where strong winds posed a bit of a struggle, I found that the motors generally delivered smooth and stable flight. As a cinewhoop enthusiast, I appreciate how these motors contribute to capturing smooth cinematic shots and dynamic aerial footage.
Compatibility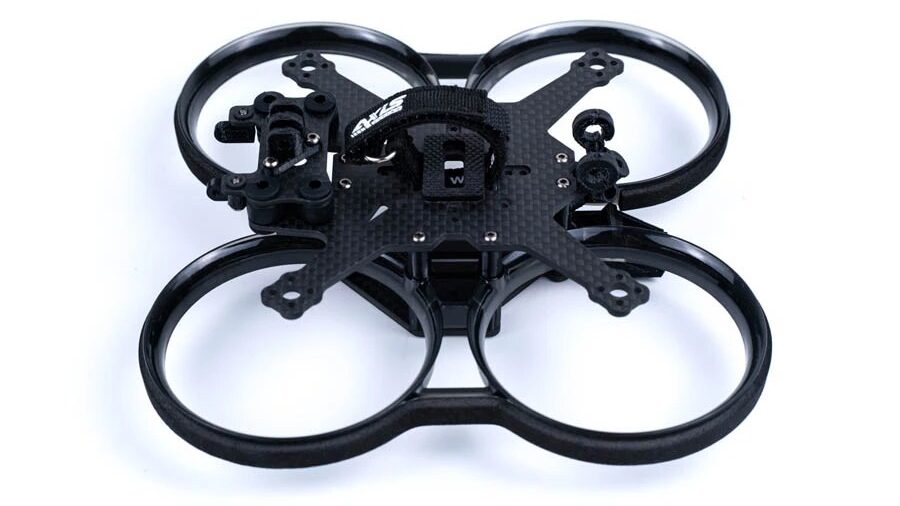 The MEPS SZ1404 motors seamlessly integrate with a wide range of cinewhoop frames, offering unparalleled compatibility for enhanced performance. Designed to fit frames with 9×9 mm mounting holes, such as the Axisflying C25 or GEPRC Cinelog 25 drone, these motors ensure a secure and efficient connection. When it comes to propellers, the recommended range of 2.5″ to 4″ accommodates diverse flight styles. Specifically, the Gemfan D63-5 Props or D63-3 Props, featuring a center hole diameter of 1.5mm, are optimal choices that complement the motor's capabilities.

To optimize the power delivery and performance of the MEPS SZ1404 motors, an AIO 20A ESC is recommended. This combination ensures seamless communication and synchronized operation for a refined flight experience. When it comes to unleashing the full potential of these motors, a 3–4S LiPo battery is the ideal choice. Personally, I've found that using a 4S battery maximizes the motors' power and potential, resulting in exhilarating flights that showcase their true prowess.
Price and Motor KV Options
The MEPS SZ1404 motor is priced at $13.9, making it a budget-friendly choice that doesn't compromise on quality. With a slight edge in affordability compared to similar options, these motors provide exceptional value for cinewhoop enthusiasts. Offering versatility, the SZ1404 comes in three motor KV options: 2900, 3800, and 4600 kV. This wide range caters to diverse cinewhoop demands, allowing pilots to fine-tune their drone's performance according to their specific requirements.
The MEPS SZ1404 motors emerge as a promising addition to the realm of FPV motors. Their capability to deliver impressive performance and versatility makes them a compelling choice for both indoor maneuvers and cinematic outdoor flights.
Having personally put these motors to the test, I can confidently assert that they not only meet but also surpass expectations. Their ability to balance power and durability creates an exhilarating flying experience that any drone enthusiast will appreciate.
As a new contender in the market, the MEPS SZ1404 motors undoubtedly deserve a spot in your cinewhoop setup, promising to redefine your FPV journey in ways that resonate beyond the horizon of anticipation.
Disclosure: Some links are affiliate links. As an Amazon Associate,
I earn from qualifying purchases at no extra cost to you.