X-Knight 35 FPV
The X-Knight 35 FPV Quadcopter is a light and nimble vehicle that can be flown using either an inbuilt camera or with the help of FPV goggles to provide real-life video footage. It comes fully equipped with all you need for your first flight – a transmitter, a receiver, propellers, and motors.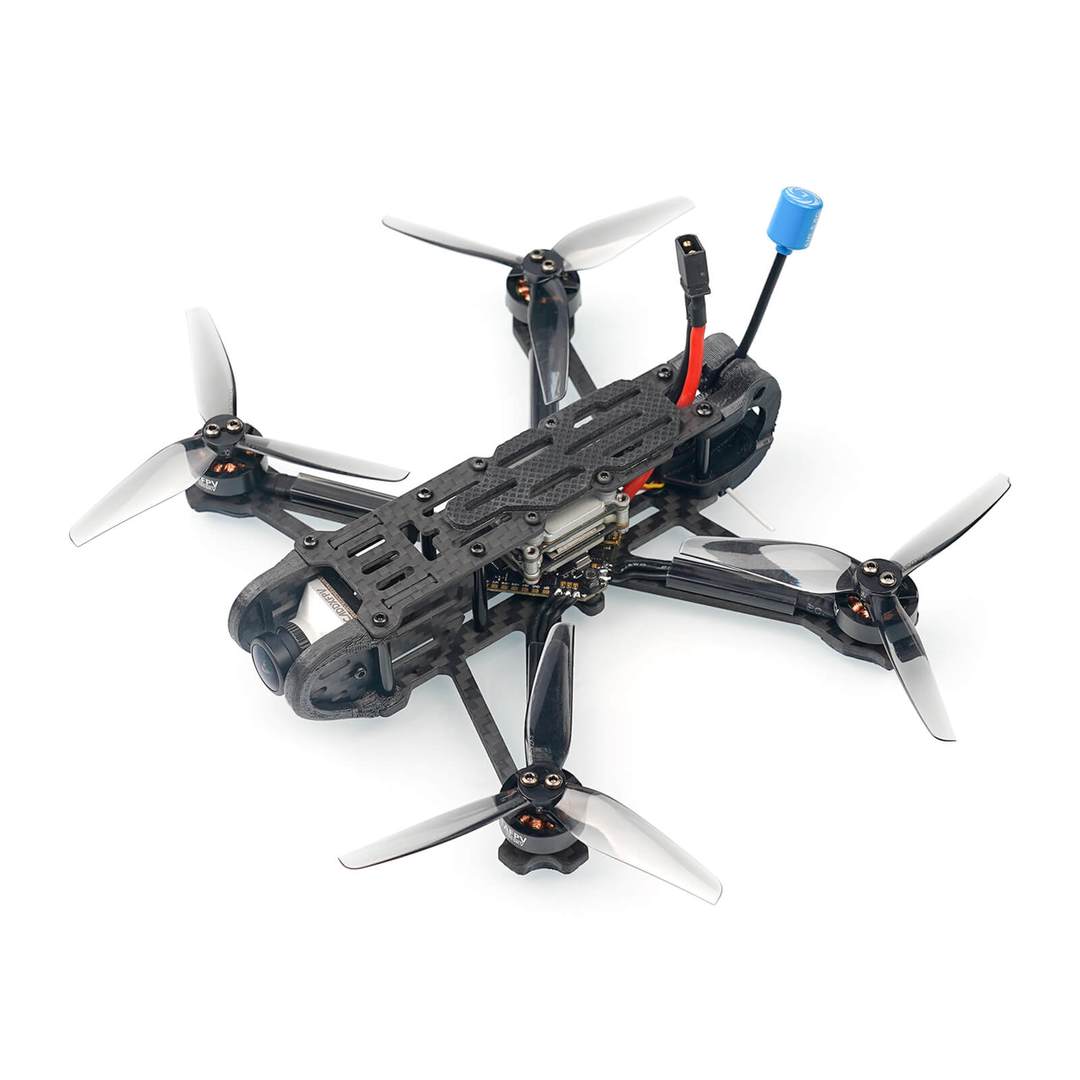 The kit also includes a Caddx Polar Vista Camera pre-mounted on the frame, so there's no assembly required! The camera provides excellent quality imagery at up to 60-degree field view angle, making it perfect for beginners wanting realistic aerial images from their aircraft and experienced pilots who may want more detail when flying fast-moving vehicles such as race cars.
Flight Time:
The X-Knight 35 FPV Quadcopter is perfect for those who want to start with a drone that can fly both smoothly and do tricks. With a 4S 750mAh battery, this quadcopter will have a smooth flight time of 11~13 minutes or show off some incredible flips in the air during your 6-minute flight!
Camera System:
The Caddx Polar Vista Camera is a lightweight, powerful FPV camera that delivers high-quality footage. The wide-angle lens offers an immersive experience, and the video quality reaches 720p at 60fps or 1080p at 30fps for excellent performance in low-light settings.
This drone racing-specific cam also provides brilliant night photography with minimal delay from live feed to recording thanks to its unique X-Knight 35 frame design and robust power system – all you need for your next flight!
The X-Knight 35 Frame Kit: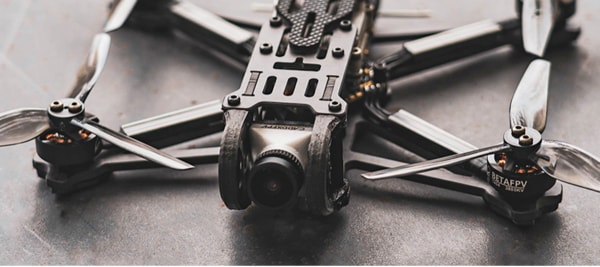 The X-Knight 35 Frame is a unique frame for FPV that makes it possible to fly with the camera at various angles from 0° – 60°. The frame extends outward so you can be sure of an HD view and clean footage without any props visible on screen, which guarantees perfect flights.
FC & ESC:
The X-Knight 35 is built with an F4 AIO 20A Brushless FC V3, which includes 3 full UARTs and an 8M flash chip for Blackbox. This board reduces the weight of the drone while improving the ability of ESC to continuous current 20A so that pilots can get more power from their aircraft!
Compared to traditional PCB design, where you have multiple boards stacked on top of one another, this single module provides massive levels of performance capability without adding any significant additional weight.
Plug it in and start flying – less solder work needed means no mess or hassle when installing your new upgrade kit!
Motors & Props: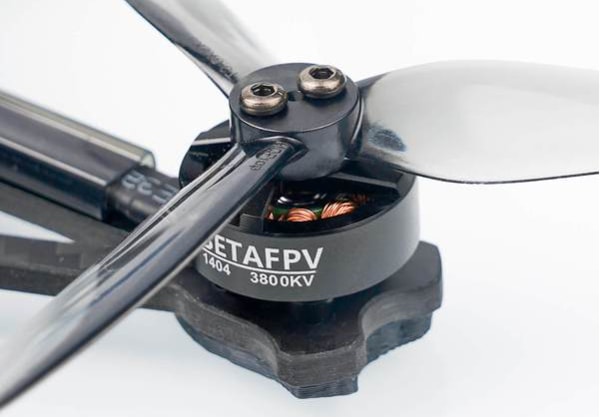 X-Knight 35 boasts 1404 3800KV Brushless Motors for a lightweight design. Weighting at 9.66g per motor, it is small enough to be used on any size of a drone without becoming too heavy in the air; these motors are best matched with HQ 3520 3-Blade Props or GF 3520 3 Blade Props, depending on what you're flying!
The F4 20A AIO Brushed FC included will power your drone's needs while still being efficient when running so that battery life can last longer than ever before – now this package has everything!
Receivers:
The X-Knight 35 FPV Quadcopter is a fantastic choice for beginners and experts alike. You can choose between an ExpressLRS 2.4GHz Receiver or TBS Receiver depending on your needs, preferences, and budget to suit the beginner in you as well as the expert that lives inside of you waiting to take flight!
Recommended Battery:
The 4S 750mAh Lipo Battery is the perfect power source for X-Knight 35 FPV Freestyle Drone, and its high-efficiency performance will satisfy all of your desires.
With a flat design, this battery only measures 25mm in height yet still packs enough punch to run up to 95C discharge rate with 14.8 volts – providing pilots with more speed and acceleration as they take flight while also allowing them to perform multiple actions at once during their flights!
Specifications:
Item: X-Knight 35 FPV Quadcopter
Weight: 142.9g (Without battery)
Motor: 1404 3800KV Brushless Motors
Power Connection: XT30, black&red wires
Props: HQ 3520 3-Blade Propellers (Gray) / Gemfan 3520 3-Blade Propellers (Gray)
FC&ESC: F4 AIO 20A Brushless Flight Controller V3
Battery: 750mAh 4S 95C Lipo Battery
VTX&Camera: Caddx Polar Vista Kit (VTX)
FPV Camera Degree: 0°-60°
Diameter: 155m
Receiver: ExpressLRS 2.4GHz Receiver / TBS Receiver
Flight time: 11~13 min smooth flight or 4~6 min flight of FPV freestyle tricks with 4S 750mAh battery
If you're looking for an FPV quadcopter that will allow you to do all kinds of freestyle tricks, then the X-Knight 35 is a great choice. The 3.5-inch propellers are perfect for indoor flight and outdoor flying in both daytime or nighttime conditions.
It also comes with Caddx Polar Vista Kit, so there won't be any obstacles standing in your way when it gets dark outside!
You can buy one now at the BETAFPV website.