Discover the highly sought-after Walksnail Avatar Goggles with a 1080P OLED screen and HDMI output, elevating your FPV experience to new heights.
We'll look at what makes the Walksnail Avatar HD Goggles one of the best digital FPV goggles and why they are a must-have for anyone looking to take their FPV experience to the next level.
Walksnail Avatar Goggles Features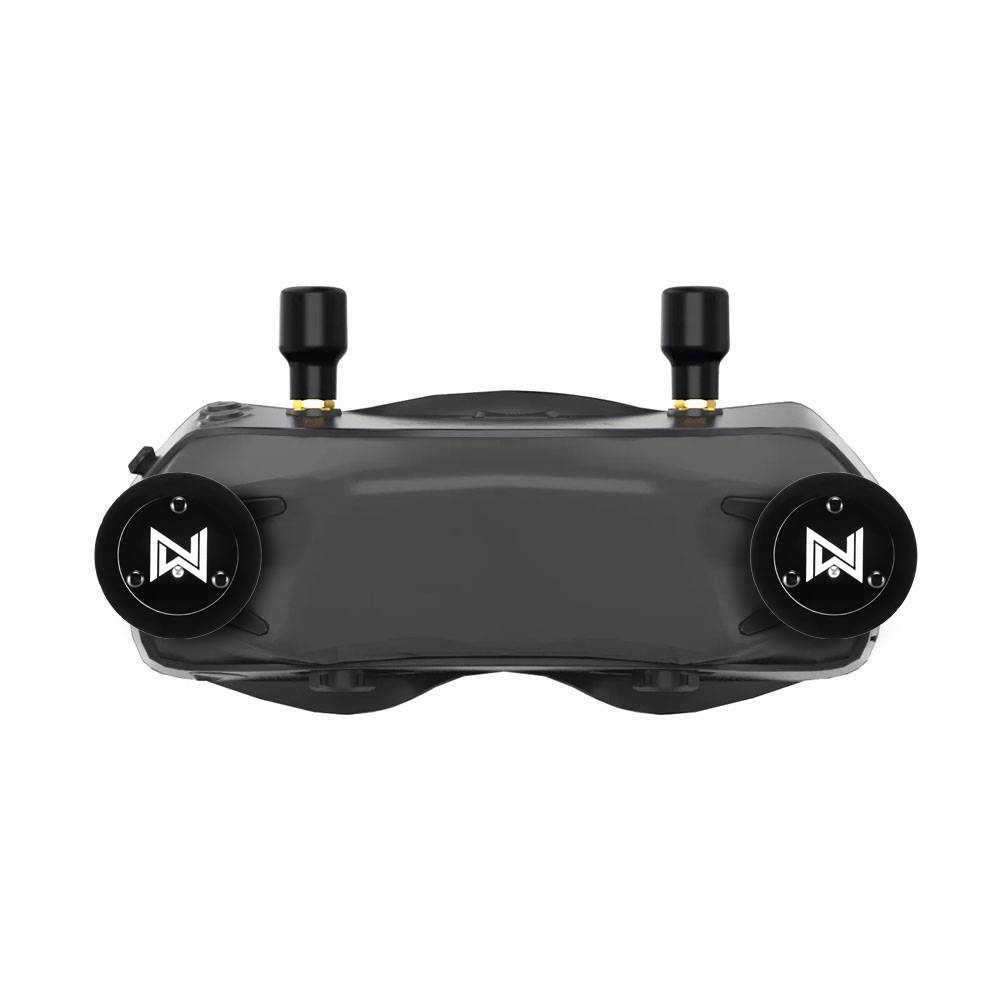 The Walksnail Avatar HD FPV goggles are a top-of-the-line piece of equipment offering a wide range of features for drone pilots and FPV enthusiasts. One of the most impressive features of these goggles is their 1080P OLED screen, which provides an incredibly clear and crisp image.
With a field of view of 46°, the Walksnail Avatar HD goggles also provide a highly immersive experience that allows users to feel like they are flying alongside their drone.
Another great feature of the Walksnail Avatar HD goggles is their canvas mode. This mode allows users to connect the goggles to a computer or other device and use them as a monitor, providing a highly versatile piece of equipment for various uses. The goggles also feature a diopter range of +2 to -6, allowing users to adjust the focus to their specific needs.
With four antennas, the Walksnail Avatar Digital HD goggles offer a highly reliable connection for FPV use. The goggles have a 1PD range of 57~70mm, making them highly customizable to fit the needs of individual users. They also feature an HDMI output, which allows users to connect the goggles to a larger display for a group viewing experience.
Despite these features, the Walksnail Avatar Digital HD FPV goggles are also incredibly lightweight, at just 300 grams. This makes them highly portable and easy to take with you on the go. Additionally, they have a voltage range of 6V-25.2V, making them compatible with a wide range of drones and other equipment.
Walksnail Avatar Goggles Specs:
Micro Displays: Full HD 1080p OLED Dual Micro Displays
Inter-Pupillary Distance (IPD): 57 ~ 70mm (adjustable)
I/O Interface: Type-C, MicroSD Card, DC 5.5×2.1mm
Adjustable Focus Range: +2 to -6 Diopter
Power Input: 6V-25.2V (2S-6S)
Screen Resolution: 1920×1080
IPD Visual Range: 54-74mm
SD Card: Supports 256Gb
HDMI Output: Supported
Field of View (FOV): 46°
Screen Size: .49 Inches
Optics
The Walksnail Avatar Digital FPV Goggles are a remarkable technology designed for an unparalleled first-person viewing experience. The screen size of these goggles is 0.49″ inch OLED, providing a crystal clear image quality for an immersive viewing experience.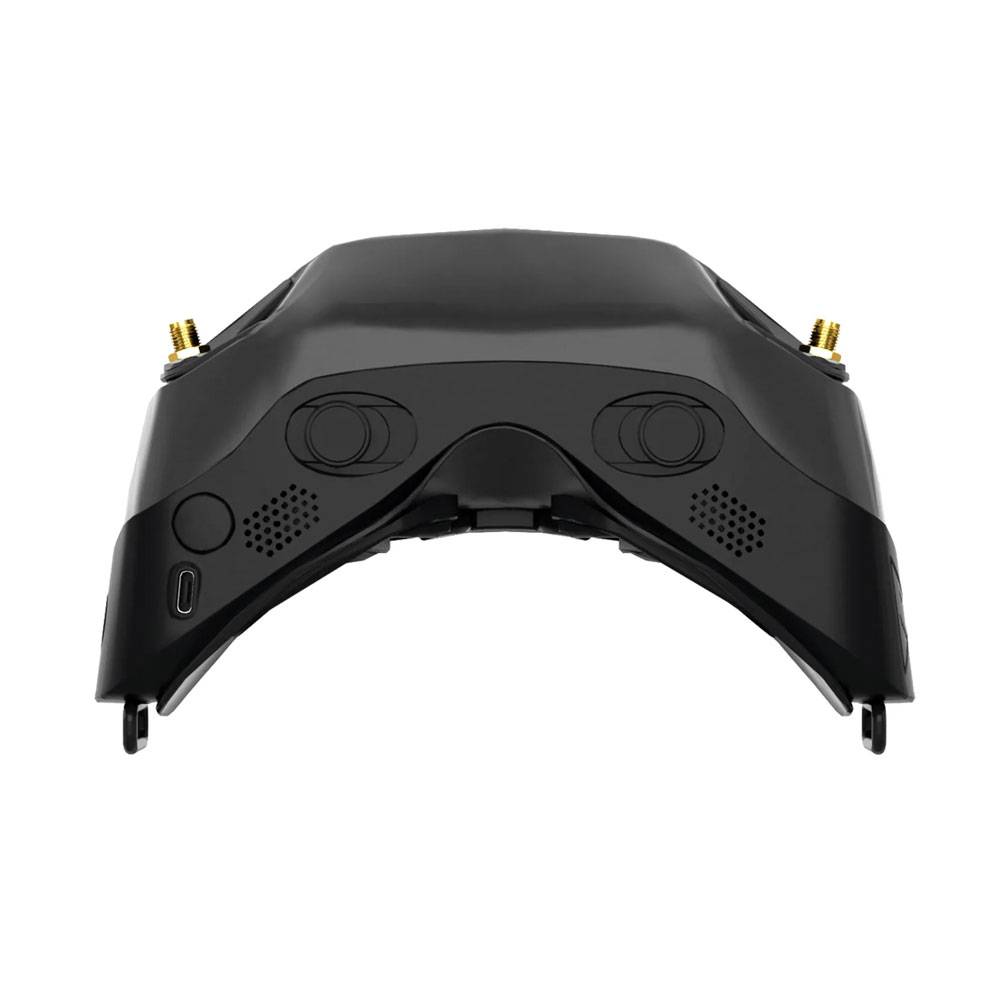 With an IPD mechanical range of 58-70mm and an IPD visual range of 54-74mm, these goggles can be adjusted to cater to different eye widths, ensuring users have a comfortable and seamless experience. Moreover, the adjustable focus range of +2 to -6 Diopter allows the users to adjust the focus without the need to install corrective lenses, providing greater flexibility and convenience.
The FOV of the Walksnail Avatar Digital FPV Goggles is 46°, offering a wide and vivid view that is perfect for drone racing or other similar activities. The goggles also come equipped with an HDMI-in port and a micro USB port for charging and firmware upgrades, making them versatile and long-lasting.
The Goggles are designed to offer maximum comfort and durability, with a sleek and ergonomic design that fits snugly over the head. They are made from high-quality materials and are built to last, making them an excellent investment for any drone enthusiast or professional.
The goggles also have a built-in fan that helps prevent fogging and ensures users have an uninterrupted view.
Video Quality
Immerse yourself in a world of high-definition clarity with the Walksnail Avatar HD Goggles. With a screen resolution of 1080p@90fps, every detail of your digital fpv system will be brought to life before your eyes.
The goggles also boast a refresh rate of 1080/100Hz, ensuring that even the fastest-moving images are displayed smoothly and without delay. Whether racing drones or exploring new landscapes, the Walksnail Avatar HD Goggles will take your experience to the next level.
Performance
The Walksnail Avatar HD Goggles stand out from its competitors due to its smaller and more compact design, making it easier to wear for extended periods of time. The impressive screen offers a high-quality display with almost no light leaks, ensuring a fully immersive experience.
The antennas are also user-friendly, allowing users to attach or detach them as needed. Navigating the menu is a breeze, thanks to the user-friendly interface. Additionally, the goggles offer a Canvas Mode, which supports Betaflight, KISS, iNav, and Ardu full OSD display and customization.
Users can easily adjust the parameters they want by remote control, providing a highly customizable experience. Overall, the Walksnail Avatar HD Goggles are a top choice for anyone looking for comfortable, high-performing digital fpv goggles.
Antenna
Experience seamless connectivity and crystal-clear reception with the Walksnail Avatar HD Goggles. Equipped with a stock Red Bird antenna that can easily be detached or attached, the goggles offer flexibility and convenience for users.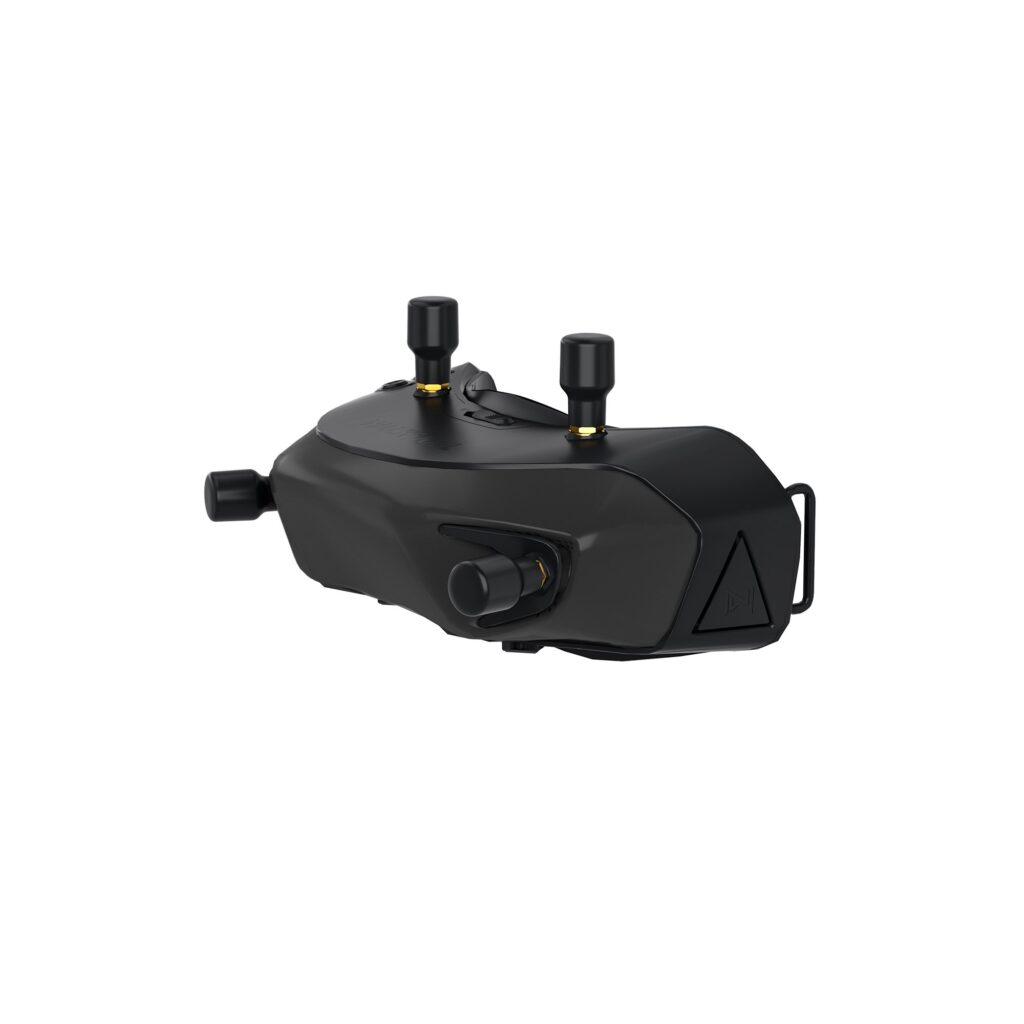 The antenna boasts a polarization of LHCP and a bandwidth of 5.6GHz-6.0GHz, providing a stable and reliable signal. Users can expect exceptional performance with an average gain of 1.9dBi and radiation efficiency of ≥97%.
The antenna also features a VSWR of ≤1.3 and cross-polar rejection of -15 to -30dB, ensuring minimal interference and maximum clarity. Measuring H24.8mm*R15.3mm and weighing just 4.2g, the antenna is compact and lightweight, making it perfect for on-the-go adventures.
Are Walksnail Avatar HD Goggles compatible with Analog VTX or DJI system?
The Walksnail Avatar HD Goggles are designed to work seamlessly with the Walksnail Avatar HD VTX System, allowing users to enjoy high-quality digital video feeds with exceptional clarity and resolution.
However, it's important to note that the goggles are incompatible with analog fpv drones or DJI systems. This means that users with drones that operate on an analog system or those who use DJI products will not be able to use the Walksnail Avatar HD Goggles.
In conclusion, the Walksnail Avatar HD FPV Goggles are a fantastic choice for anyone looking to experience high-quality digital FPV viewing. Users can expect crisp and clear images with their 1080P full HD OLED displays and HDMI output.
The focus adjustment and lightweight mini-size design make these goggles comfortable for extended periods. The built-in DVR is also a great feature, allowing users to record their flights for later viewing. Overall, if you're looking for high-performing, reliable FPV goggles, the Walksnail Avatar HD FPV Goggles are an excellent option.
Disclosure: Some links are affiliate links. As an Amazon Associate,
I earn from qualifying purchases at no extra cost to you.