Today, I'm excited to take you on a journey into the world of FPV (First Person View) drone flying with the DJI Goggles Integra. These goggles promise an extraordinary flying experience, boasting a lightweight, portable design, integrated features, micro-OLED screens, and cutting-edge DJI O3+ video transmission technology.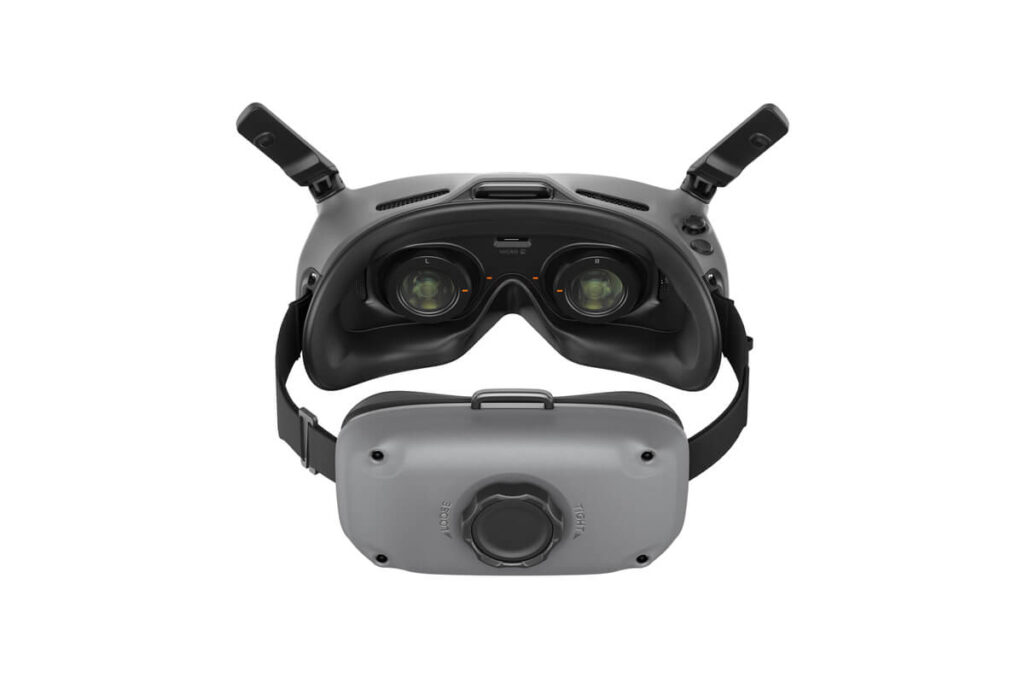 But the question on my mind is, do they truly live up to the hype?
In this review, I'll delve deep into the features to determine if the DJI Goggles Integra is worth the investment.
DJI Goggles Integra Specs
Frequency: 2.4GHz or 5.8GHz
Screen: 1080p Micro OLED (2)
Battery: Built-in to Headband
Weight: .89lbs (410g)
IPD Range: 56-72 mm
FOV (single screen): 44°
Video Transmission: O3+
Transmission Latency

1080p/100fps: as low as 30 ms
1080p/60fps: as low as 40 ms

Max Video Bitrate: 50 Mbps
Operating time: Approx. 2 hours
DJI Integra Features
Crystal-Clear Display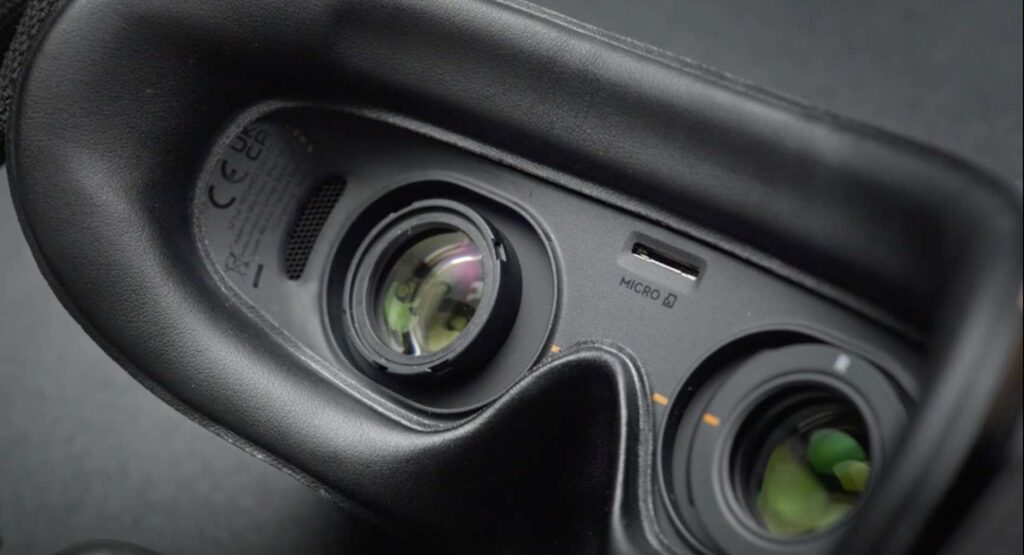 With its impressive HD Technology, the DJI Goggles Integra sets a new standard for FPV (First Person View) drone displays. Featuring two hd micro-OLED screens, these goggles deliver an immersive experience that brings your aerial adventures to life. The Micro-OLED screens provide true-to-life colors and exceptional highlight-shadow details, capturing every detail vividly. 
With a screen resolution 1080p, DJI Goggles Integra offers crystal-clear visuals, allowing you to see your drone's surroundings with remarkable clarity. The maximum brightness of 700 nits ensures the display remains visible even in bright sunlight, making outdoor flights a breeze.
One standout feature is the high screen refresh rate of 100 Hz, which creates an incredibly smooth and fluid visual experience. Whether racing through the skies or capturing breathtaking aerial footage, the Goggles Integra ensures your view is seamless and responsive.
Furthermore, these goggles support industry-standard codec formats like H.264 and H.265, ensuring compatibility with various video sources. DJI Goggles Integra provides HD display quality and prioritizes your comfort, making it an essential companion for FPV enthusiasts looking for an exceptional flying experience.
HD Low Latency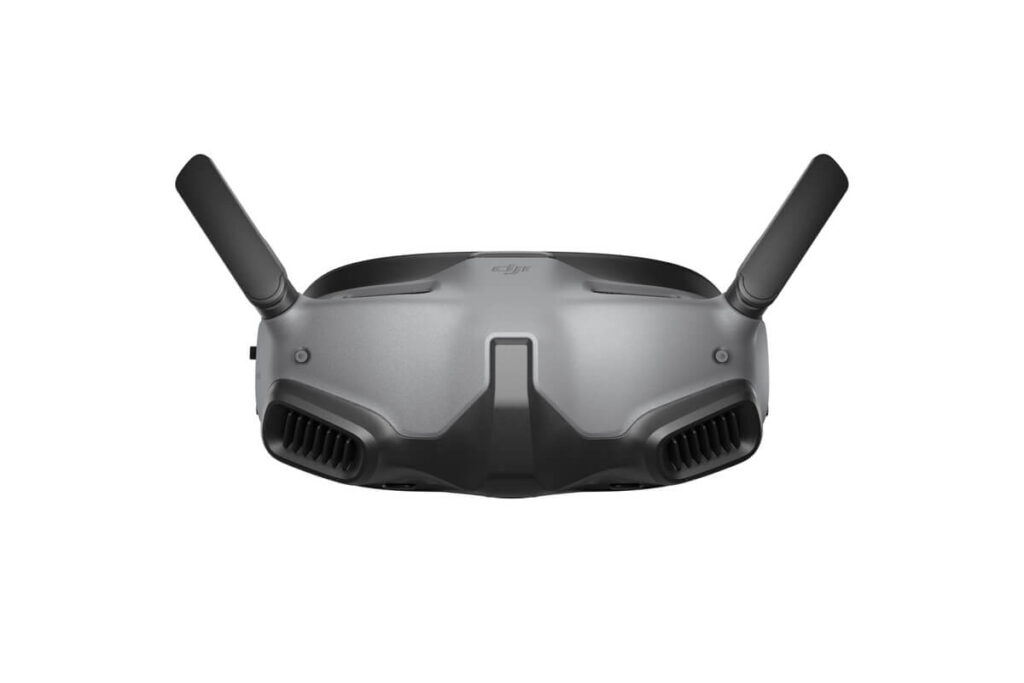 DJI Goggles Integra takes FPV drone flying to a new level with its cutting-edge DJI O3+ video transmission technology. One of the standout features of these goggles is the incredibly low latency, clocking in at just 30 milliseconds. Such minimal latency is crucial for precise control, especially during high-speed flights or when navigating tight spaces.
DJI Goggles Integra employs intelligent auto frequency band selection to ensure a stable and interference-free signal. These goggles automatically switch between the 2.4 GHz and 5.8 GHz frequency bands, selecting the one with the most minor interference. 
This seamless frequency switching maintains a consistently stable signal, creating an immersive HD viewing experience.
The innovation doesn't stop there.
DJI introduces the new SyncSmooth technology, which revolutionizes video transmission for high-speed aerial photography. It optimizes the alignment of the goggles' display frame with the video transmission frame, further reducing latency and fluctuations. This synchronization ensures that what you see in your goggles accurately represents your drone's real-time surroundings.
Integrated Design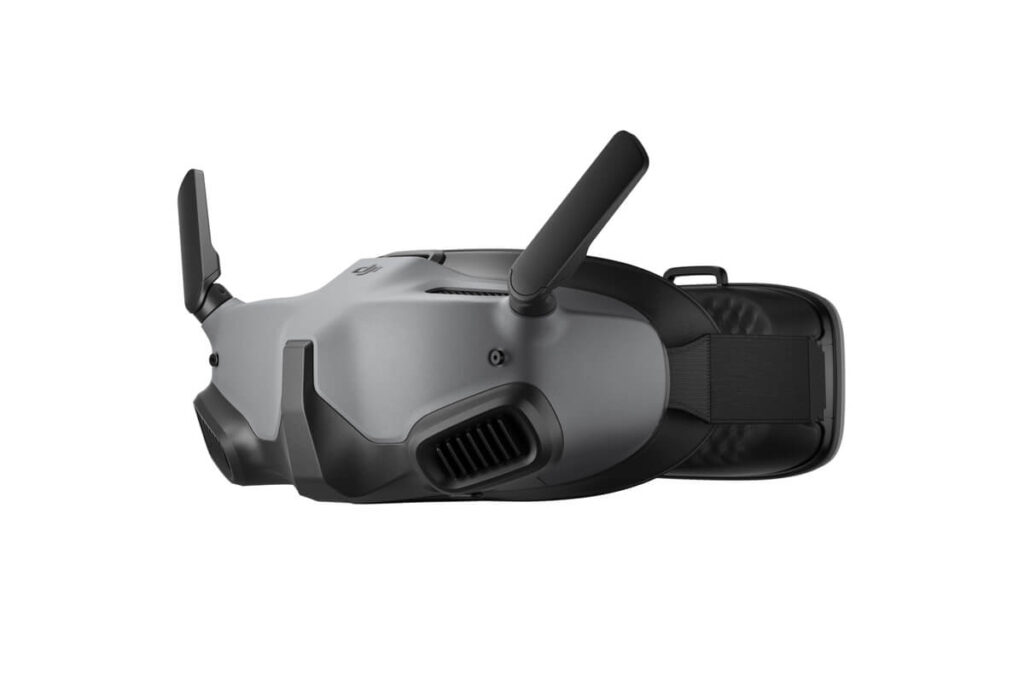 DJI Goggles Integra prioritizes user comfort without compromising on performance. These goggles are meticulously designed with lightweight materials and generous padding to ensure a comfortable and immersive flight experience.
The adjustable headband provides a secure and customizable fit, even during adrenaline-pumping flights. Additionally, the built-in battery minimizes the need for external power sources with pesky cables, streamlining your setup
With a weight of approximately 410 grams, DJI Goggles Integra strikes the perfect balance between comfort and functionality, allowing you to enjoy extended flight sessions with ease. Including a built-in GPS module eliminates the need to link to a smartphone or mobile device during your flight, granting you greater freedom and enhanced convenience in your flying experience.
DJI Goggles Integra Compatibility
What drones are compatible with Goggles Integra?
The DJI Goggles Integra redefines versatility regarding compatibility with various DJI products. Whether you're a professional photographer, an FPV racing enthusiast, or an aerial hobbyist, these goggles offer a wide range of possibilities for your drone adventures.
DJI Mavic 3 Series
DJI Goggles Integra seamlessly integrates with the Mavic 3 Series, including the highly acclaimed DJI Mavic 3 Pro and its cinematic variant, the Mavic 3 Pro Cine. Additionally, they are compatible with the standard Mavic 3 and Mavic 3 Cine models, along with the classic Mavic 3.
DJI Mini 3 Series
Even the compact and portable DJI Mini 3 Pro can be paired with Integra, offering enthusiasts a chance to experience their drone's perspective in a whole new way.
DJI Avata
For those interested in the Avata Series, DJI Goggles Integra provides a seamless connection to the DJI Avata drone, expanding creative possibilities for content creators.
Drones with DJI O3
These goggles are compatible with the DJI AVATA drone, but the compatibility doesn't stop there. They also work seamlessly with the DJI O3 Air Unit and the DJI Digital FPV System.
This extensive compatibility list showcases DJI's commitment to creating an ecosystem of products that seamlessly work together, enhancing your drone flying experiences. Whether you're capturing stunning aerial photography with the Mavic Series, exploring FPV racing with the FPV Series, or embracing the compact excellence of the Mini Series, DJI Goggles Integra provides an immersive and versatile way to view the world from the sky.
DJI Fly App
Pair your DJI Goggles Integra seamlessly with the DJI Fly app on your smartphone to experience a real-time camera view on both your goggles and smartphone concurrently. This allows you to share the breathtaking view with friends, creating a truly immersive and collaborative flying adventure.
Let's explore the Cons of the DJI Goggles Integra: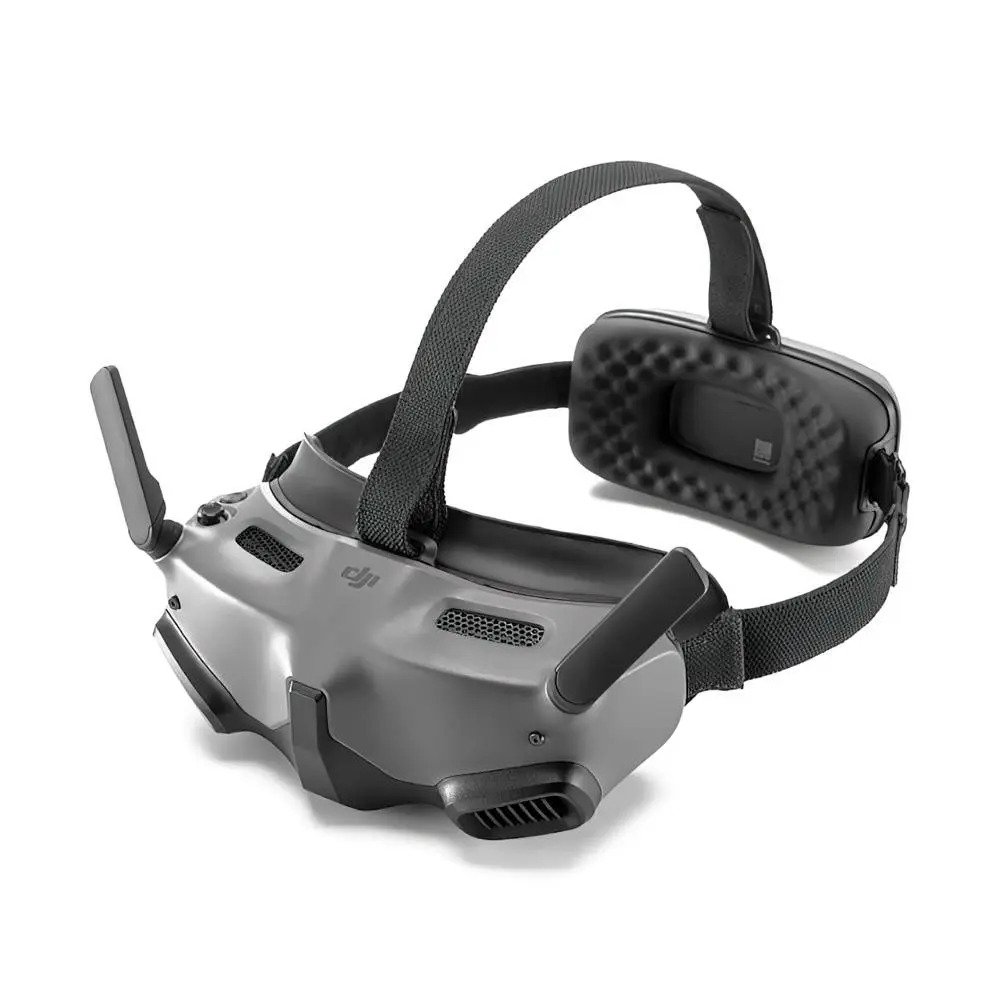 Price Point: One of the potential downsides of the DJI Goggles Integra is its price. While the quality and advanced features justify the cost, it may be considered high for beginners or casual drone enthusiasts just starting to explore FPV flying.
Bulkiness: Some users with smaller facial profiles may find these goggles slightly bulky. However, it's worth noting that their comfort level typically compensates for any bulkiness. Still, ensuring a proper fit for an enjoyable experience is essential.
No HDMI Input/Output: Unlike other FPV goggles on the market, the DJI Goggles Integra does not feature HDMI input/output options. This limitation may disappoint users who wish to connect their goggles to external devices or screens for various applications beyond FPV flying.
Pricing and Where to Buy
Now, let's talk about the financial aspect. DJI Goggles Integra offers a premium FPV experience, and they come with a price tag that reflects their quality. While the exact price may vary depending on your location and any ongoing promotions, it's essential to consider these goggles as an investment in your FPV passion.
For the best purchasing experience, I recommend buying DJI Goggles Integra through official DJI channels or authorized retailers.
Troubleshooting
As with any tech gear, you might encounter issues from time to time. To help you out, here are some troubleshooting tips for common problems:
1. Video Signal Issues: f you experience signal loss or interference, ensure your antennas are correctly attached and not obstructed. Consider upgrading to high-gain antennas for better signal strength.
2. Blurry Image: Adjust the focus knobs on the goggles until you have a sharp, clear image. People with prescription glasses can use the diopter adjustability for a better view.
3. Firmware Updates: Keep your DJI Goggles Integra firmware up to date
DJI regularly releases updates that may improve performance and compatibility.
Refer to the official DJI Goggles Integra user manual for detailed setup instructions and usage guidelines. It's a valuable resource for getting the most out of your goggles.
Is head tracking supported by DJI Goggles Integra?
Yes, DJI Goggles Integra supports head tracking, which can be enabled with either the DJI RC Motion 2 or DJI Motion Controller.
In conclusion, the DJI Goggles Integra is a game-changer for FPV drone enthusiasts. With their stunning visuals, low latency, and comfortable design, foldable antennas, they provide an unmatched immersive experience. While they may come with a premium price tag, the investment is well worth it for those serious about FPV drone flying.
I'd love to hear from you if you've had experiences with DJI Goggles Integra or other FPV gear. Share your stories, tips, and insights in the comments below. Let's keep the conversation going and help fellow FPV enthusiasts make the most of their drone adventures.
Please also check our comparison between DJI Goggles 2 vs Integra.
Disclosure: Some links are affiliate links. As an Amazon Associate,
I earn from qualifying purchases at no extra cost to you.