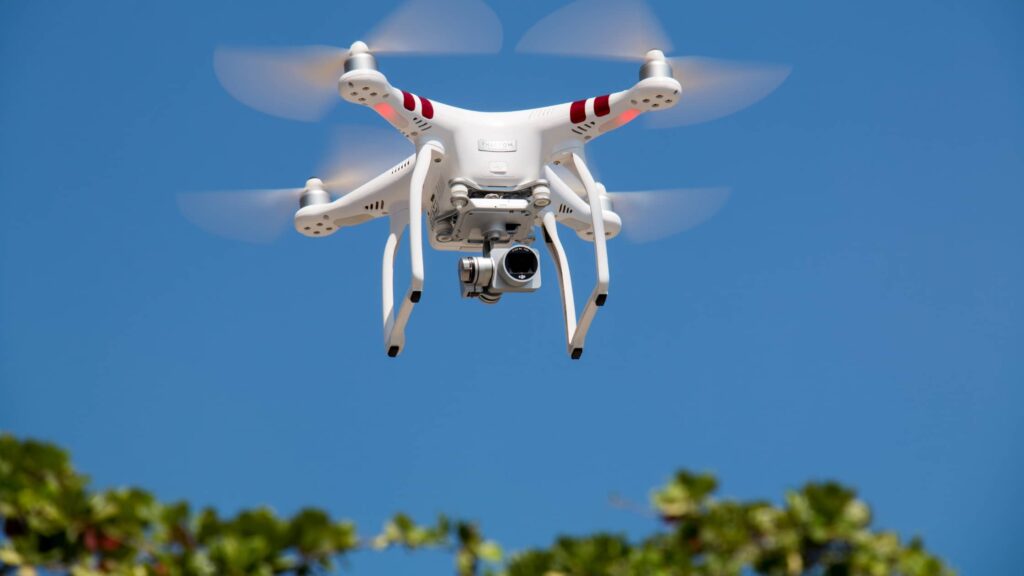 Drones have become a popular tool for civilian and law enforcement use around the world. With growing popularity comes an increased awareness of their potential as tools for mischief and criminal activity. A drone can be used to take pictures or video of an area, or to deliver a payload to a target. In order to protect property and citizens from unauthorized aerial footage, integrating drones into your security system is very important.
Drones were a part of the military-industrial complex back in the 80s. It was solely a military device used for surveillance and inspection. The technology was not available for civilian use for long because the US military was convinced that it was a weapon. However, as the technology advanced and multiple players entered the market, the military lifted the veil.
It was soon realized that drones hold unlimited potential for the future. There is nothing drones can't do, from recreational purposes to cinematic photoshoots. Over time, drones penetrated the global market, and governments understood the mass capitalization that came with them. Hence, many flight regulations vis-a-vis drones were introduced. 
These regulations specified the need for licensing, height, speed, and civilian purposes. Today, people buy drones to take care of their property. Some of the properties in the suburban areas are so vast that it is impossible to take note of everything manually. Similarly, agricultural lands in the countryside were so widespread that it would take hours to survey them properly.
Drones solved the security issues on multiple fronts. With the advancement of AI technology and powerful software, drones have become a force to reckon with. Drones bypass CCTV technology because they can penetrate blind spots easily.
Moreover, you can use them to detect trespassing, intrusion, etc. You must also keep in mind that there are areas where it is difficult to install cameras; this is where high-quality security drones excel. In this article, we will talk about the prospects of drones in the security system.
Use of drones in the current era
Site Surveying
Site surveying is used in many industries. Real estate developers survey the sites to determine the kind of structure that should come up. Additionally, they also use the site map to determine the design of the premises.
Civil engineers survey the sites to determine the soil quality, slope, adjoining areas, etc. Using all this data, the engineers make a roadmap of the construction and decide the base material that should be used.
Police and other paramilitary forces survey the sites to spot fringe elements or take note of suspicious activity in a crowded area. Security system providers use site surveying to determine the kind of system suitable for their clients.
When we equip the surveillance drones with a powerful AI, we can extract much other useful information. This information can be processed to make a perfect plan. Therefore, drones are primarily used in site surveying today by many businesses.
Drone view
Drone view is an extension of the site surveying potential of the drones. Drone view is a software heavy feature that relies on the camera potential of the drones. Security service providers use this feature to mark the blind spots in an estate.
They come up with innovative solutions to secure that territory by doing this. Additionally, third-party drone service providers collaborate with the police by giving them a drone view in case of a search operation.
When the fugitive is hiding in a vast open space, the drone service providers first map the areas within the CCTV view and then map the blind spots. These service providers then provide the details of these blind spots to the search team.
How we see drone technology developing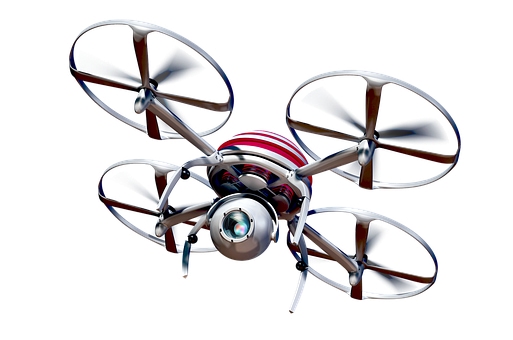 Autonomous threat response
The threat response is a persisting problem, especially in crowded urban setups. Additionally, people with huge parameters often struggle to provide an appropriate response to a potential threat. One of the common problems that owners face is the intruder hiding. You can only install a limited number of cameras based on the supportive infrastructure. The intruder could easily infiltrate the property and hide in any blind spots.
When the situation cools down, the intruders assault the owners. The common problem that security service providers face with their clients is the perception of false alarms. When the sensory security devices go off at the sign of an intrusion but see no visible activity on the property, the owners often dismiss it as a false alarm.
This aggravates the situation later on. Moreover, it is quite dangerous to manually inspect the property if there is any prospect of an intruder. This is where drone technology can come in. The service providers can also set up an autonomous response apart from the highly sensitive security system.
In this case, the system will send indoor drones for security to the location of impact when the alarm goes off. The owners will be able to control the drone's movement via their remote device and digitally inspect the property. Autonomous threat response technology will add another layer of protection to a robust security system. 
Autonomous drone patrols
In the urban or suburban areas, police departments are entrusted with the task of routine patrolling to keep an eye out for suspicious activities. Today, this is done manually via armed guards. However, there is a huge risk involved because we cannot eliminate the probability of human error during patrols.
Moreover, if armed criminals hide, it could lead to heavy casualties. This is where military-grade drones can come in. Police departments can set up a drone patrolling unit for aerial surveillance.
This could be done through armored vehicles parked in secured locations. Additionally, drones can easily fly at the speed of 30-60 kph, which means greater ground coverage. Also, AI algorithms can be taught via image recognition to report anomalies in an area. The department can use the manpower from patrolling for other important tasks such as systematic search operations.
If an area is reported to be disturbed, the department can also schedule drone flights at regular intervals. This will help retrieve a good amount of data that can be used to monitor the situation. Also, drone patrolling can be used to measure the gravity of a situation, and accordingly, special forces could be sent to a location, thereby reducing the chance of unprecedented casualties.
Drones and IoT
The IoT ecosystem is pretty sophisticated as of now. Multiple devices work in tandem to provide efficient home solutions. The Internet of things is not new to us. With the advent of smart assistants like Alexa and Siri, it has become quite easy to control everything via a smart device.
Moreover, you can program your IoT ecosystem to schedule certain tasks that you otherwise forget. IoT has also penetrated security solutions quite well. CCTV cameras are equipped with thermal sensors and visual detection technology to detect fire. When a fire is detected, the CCTV cameras prompt the water jet system to put it out immediately.
Today, the infrastructure we need to set up an autonomous drone response is already in place. If the activity is reported through the cameras, the drones could be deployed automatically to the concerned location and send a status report to the owner.
Moreover, in the domestic IoT setup, you can schedule the drones to inspect gas leakage, pipe bursts, etc., as part of a maintenance program. The possibilities with drones and IoT are endless in today's world.
Further use of drones in business
We know that this article is strictly centered on the security solutions that drones can provide, but we love drones so much that we felt that a bit of a detour wouldn't hurt. Now, let's look at the drone applications in some the business to realize the potential this technology holds:
Remote visual inspection: There are physical limits to the human body. Our size and stature bind us. While we may not be significant giants, we still can't manage to venture into tight areas. 
Some key locations, like pipe housing, wiring setup, sewage set up, etc., are so cramped that it is difficult to inspect them manually. Today, we have drones in all shapes and sizes. We can easily deploy a miniature drone to such locations to assess the situation and the damage if any.
Seamless delivery: The e-commerce space has grown significantly in the past decade. Part of the reason behind this enormous success is the consumer experience. People love shopping online because they can get anything they want from the comfort of their homes.
The only barrier to this otherwise fast-moving space is the delivery time. Sometimes there is a need for urgent delivery of a product.
While Amazon uses consumer data to anticipate future needs and stock the product in the nearest warehouse, it is still not fast enough. With the help of drones, e-commerce companies can schedule the delivery time and beat the traffic so that the product reaches the buyer in 5-10 minutes.
Firefighter drones: Firefighters are a part of our society because of their relentless dedication to protecting us from dangerous situations. Numerous firefighter fatalities are reported each year because of human error or faulty recovery.
AI-equipped drones can be deployed to a scene to assess the fire damage. Additionally, these drones can also send the status report to the operator so he can assess the appropriate time for the fighters to go in.
Drones can be a valuable tool for security. They can help to identify potential threats and monitor areas for security purposes. Additionally, they can improve situational awareness and help prevent incidents from happening in the first place.
Disclosure: Some links are affiliate links. As an Amazon Associate,
I earn from qualifying purchases at no extra cost to you.