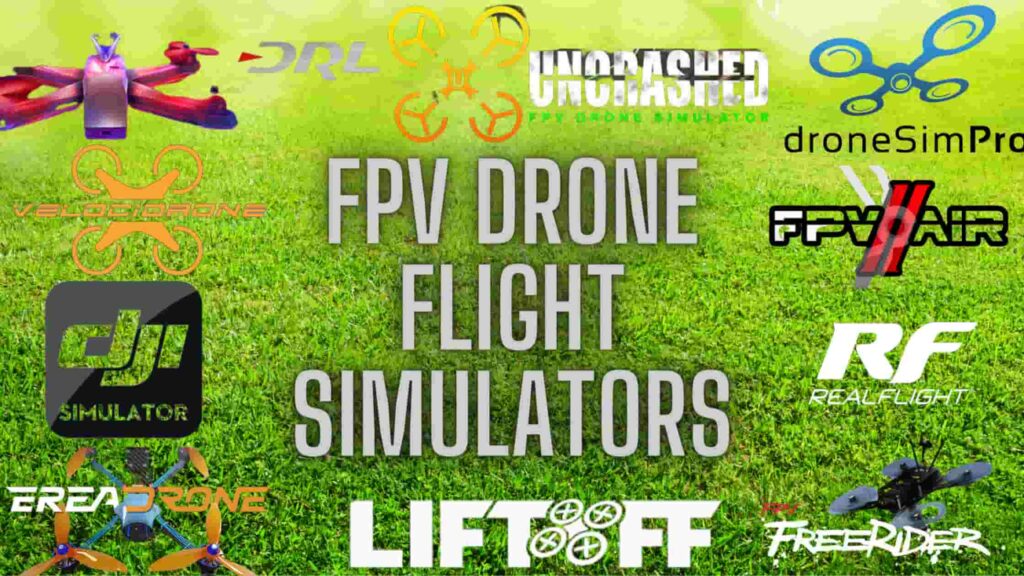 FPV drone simulators let users practice and learn to fly drones in secure and controlled 3D environments. They provide an immersive experience that replicates real-world conditions, making it simpler for people to master flying drones. In addition, these simulators aid users in improving their drone flying abilities while avoiding an accident.
Check this list of best drone flight simulators;
Velocidrone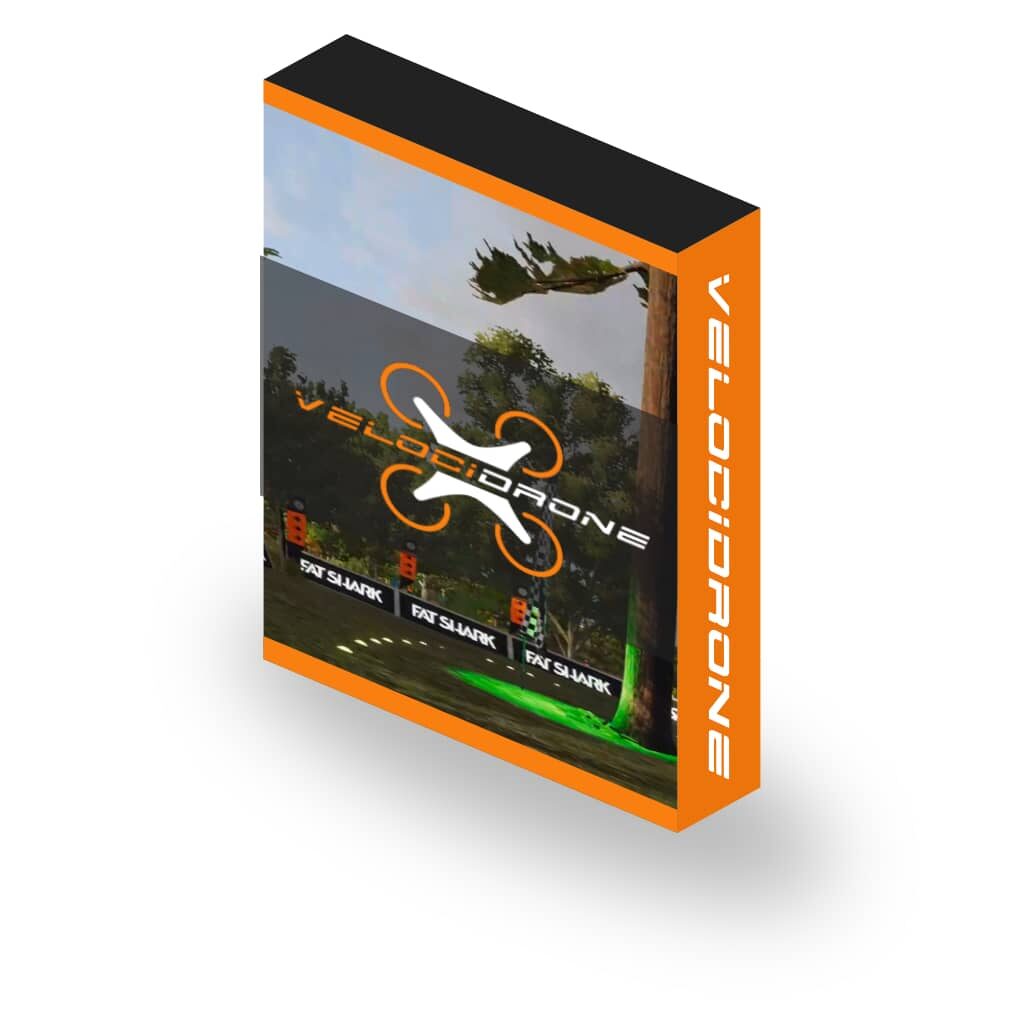 Velocidrone is among my top FPV simulator that is available today. You will experience the thrill of flying a real quad. It has accurate physics and allows you to adjust the simulation to feel like flying a real drone. It may have basic graphics; however, it performs well.
Velocidrone offers single as well as multiplayer FPV drone simulation. You can race through an endless custom track with a range of barriers and gates to perfect your drone abilities. It also has a time attack feature which lets you control the pace and increase your speed with each lap while competing against yourself.
If you're looking to increase your confidence and experience unforgettable flying, I suggest you give this simulator a try before purchasing a cinewhoop drone.
LiftOff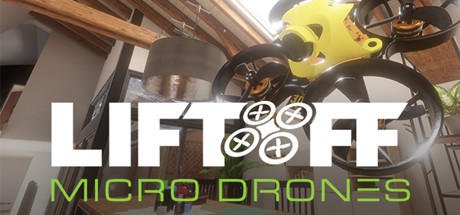 LiftOff FPV drone racing provides the most effective simulator for beginners and professionals with simple instructions and controller setup. It features top-of-the-line flight simulation, numerous tracks, and infinite drone configurations. Liftoff lets you discover a myriad of high-quality environments and has many races.
You can play against other players online or offline and create tracks and races. Liftoff is among the most precise FPV simulators available, with more than a million drones that can be built. You can also take flight using your DJI FPV drone within the virtual sky of the Liftoff the world. Liftoff can surely enhance your flying capabilities in and out of the simulator.
TRYP FPV Simulator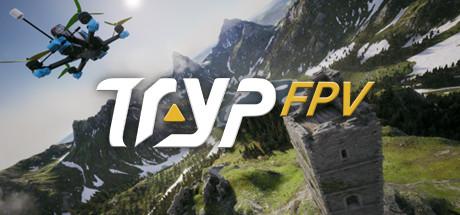 TRYP FPV simulator is a revolutionary drone FPV simulator that has been designed to offer the most realistic and comprehensive drone piloting experience for beginners and professionals alike. This simulator is packed with unique features and innovations that set it apart from other drone simulators on the market.

One of the standout features of TRYP FPV simulator is its ready-made scenarios for cinematic practice and challenges. This feature allows users to practice their drone piloting skills in a variety of scenarios, including obstacle courses and race tracks. Users can also challenge themselves to complete complex maneuvers and tasks, helping to improve their piloting skills and confidence.

Another major feature of TRYP FPV simulator is its ultra-advanced physics engine. This physics engine has been designed to provide users with a realistic and immersive flying experience. The simulator's physics engine accounts for wind, gravity, and other environmental factors, ensuring that users feel as though they are truly piloting a drone through a real-world environment.

In addition to its advanced physics engine, TRYP FPV simulator also features large, detailed, and beautiful maps with minimap overviews. These maps provide users with a realistic environment to fly their drones in, complete with detailed terrain, buildings, and other objects. The minimap overview allows users to easily navigate the map and plan their flights, making it easier to achieve their piloting goals.

TRYP FPV simulator is compatible with both Windows and MacOs, making it accessible to a wide range of users. The simulator can be used with a variety of drone controllers, allowing users to customize their experience and create a setup that works best for their needs.
FPV Freerider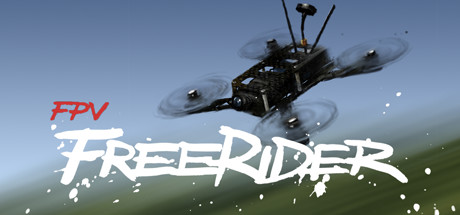 FPV Freerider is a racing simulator for RC quadcopters that lets you train for racing or learn new tricks in freestyle without risking crashing the real drone that you paid for. It includes LOS( Line of Sight) and FPV (First Person View) flying features. The simulator has self-leveling, acro mode and three-dimensional flight modes.
You can also alter the input rate, physics, or camera setting. There are only six scenes and a racetrack generator that could generate millions of additional tracks with time-based features.
FPV Freerider can be controlled by Remote Controllers like; FrSKY Taranis, Spektrum, Devo, Flysky, Jumper, DJI FPV, Radiomaster, Eachine, Detrum, Futaba, Esky, Logitech, Moga, Xbox, Playstation gamepads, Turnigy and Realflight.
DRL (Drone Racing League Simulator)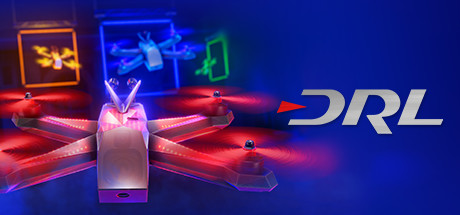 DRL Simulator is the ideal place for experienced drone racers. It provides cutting-edge drone technology with a full-on flying experience and exciting races. It comes with 24 maps and an impressive 18 Replicas that are DRL tracks that test your drone racing capabilities. DRL simulator offers the most thrilling flying experience to you and your buddies in multiplayer mode.
If you're new to the game or just starting, you can master the fundamentals of flying by completing the game's instructional missions that can make you fly like a professional when you've completed the exercises within the simulator. It is possible to master the DRL Sim and take on the challenge of becoming an experienced pilot within the Drone Racing League.

DRL Sim uses advanced aerodynamic simulation with real-life demonstrations that resemble what you would see in a real DRL drone. Its decent physics may not be as accurate as Velocidrone; however, it is an extremely engaging drone simulator.
This simulator is a fantastic opportunity to learn about the art of fpv drone racing without damaging your real quad. Once you've learned how to modify the settings for physics and pids on your actual drone, the resemblances of the flight are amazing.
FPV Air 2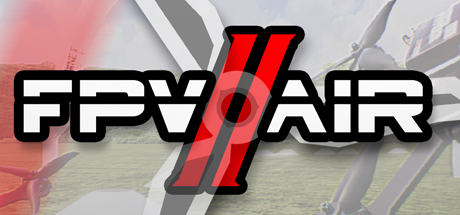 FPV Air 2 is a flight simulator designed for serious FPV racers who wish to test their skills regardless of conditions, like whether it's raining or shining.
It features a flight simulation that replicates the realistic physics and feel of modern racing, allowing racers to enjoy the most realistic flight. It is possible to tune and adjust the flight model using a variety of parameters and variables, allowing you to match the desired performance precisely.
The FPV Air 2 uses the same calculations as the Betaflight interface. There's no need to change figures using the rate, exposure, or other settings of your flight controller.
You just need to input Betaflight values and expect the simulator quad to behave as the real quad. It lets you play online multiplayer featuring global leaderboards. The sim has been modernized to make it simple to set up with your controller. It includes a wide track on which to test your racing skills.
Ereadrone Simulator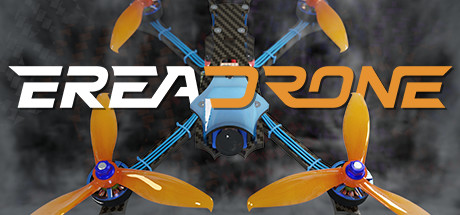 Ereadrone is among the most real FPV simulators available, letting pilots fly the virtual reality of a drone and race against other players. Most controllers work to Ereadrone Simulator as long as you connect your computer using a USB cable.
The simulator offers several game modes, including Race mode, Freestyle, Enduro Mode and Infinite Mode. Ereadrone lets you interact with fellow pilots, try freestyle moves, and design stunning maps and tracks.
DroneSim Pro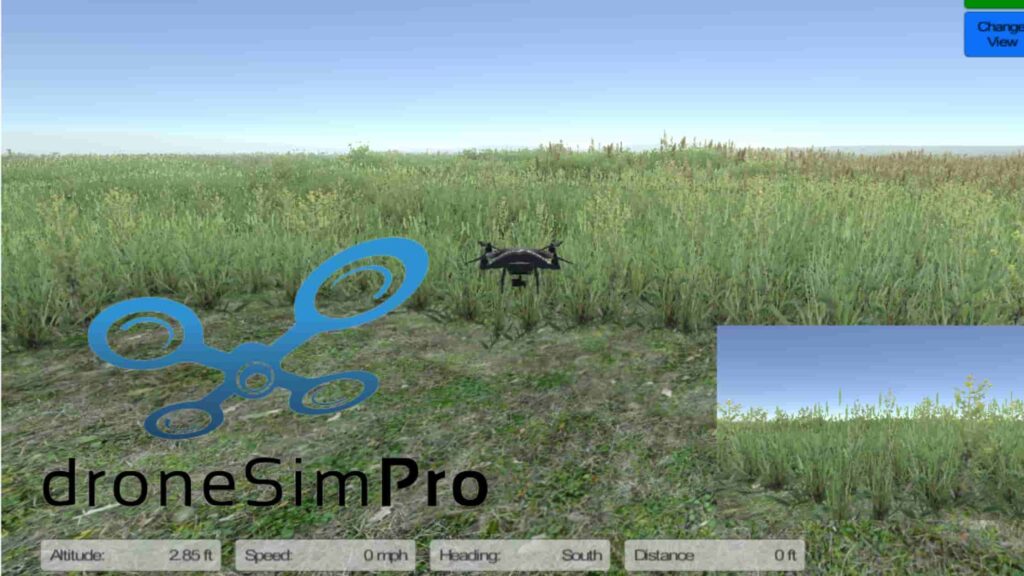 DroneSim Pro is a modern and inexpensive simulator based on real-world drone physics, suitable for novice and experienced drone pilots. This simulator can help you learn familiar with the basics and increase your flying skills.
With a simulator such as droneSim Professional, you will be able to learn how to fly a drone without spending large sums of money and avoid injury or accidents from the real quad.
The simulator is accurate and has a flight model for Phantom 2 vision+, realistic lighting conditions, high top 3D graphics engines, and warnings about the loss in VLOS and altitude limits.
Uncrashed FPV Drone Simulator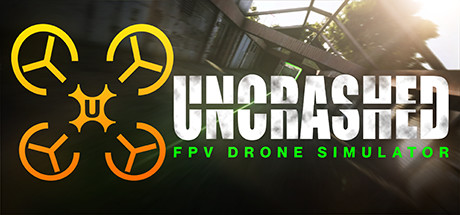 If you're a beginner or a seasoned FPV pilot, you can improve and learn your flying abilities with Uncrashed. It is the most real FPV simulator on the market, allowing users to replicate their personal FPV drone by setting its settings on real values.
You can feel the same sensation as a real flight without the threat that your quad could be damaged. It doesn't matter if it's for training in races or Freestyle techniques; you will find vast and varied maps and gorgeous locations available to ensure you can test and develop your FPV flying capabilities.
Uncrashed lets you fine-tune the physics settings such as gravity, air friction and even the propeller's efficiency. It is possible to use any gamepad or joystick that Windows recognize; however, it is suggested to use a radio controller to build muscle memory. It is only compatible with the single-player mode, but you have a worthwhile option to test the Fpv simulator.
DJI Flight Simulator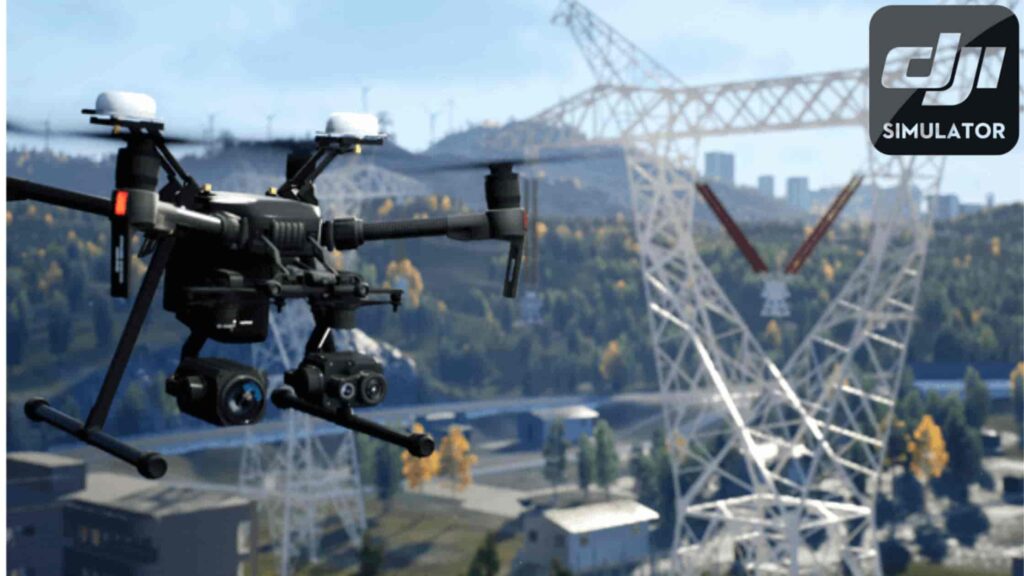 DJI Flight Simulator is a professional training program for pilots which utilizes DJI's latest technology for flight control to replicate an authentic flying experience. The simulator lets you enhance your flying abilities without any risk and financial loss that comes with real-life training.
You'll experience flying in a realistic setting and various flight conditions. The simulator is simple to set up thanks to its seamless connectivity via Windows PC and DJI remote controllers such as (the Mavic series, DJI Smart Controller, Phantom Series, Matrice Series, Lightbridge, and Inspire Series)
The simulator comes in three versions, Free Enterprise, Energy and Free.
The free version permits you to use consumer drones and limited training.
The Enterprise version of the DJI Flight simulator features skills training, entertainment, and free flight and application courses, like searching and rescue.
The Energy version is complete package that lets you get all the features of both the enterprise and free versions and an added feature such as the power line inspection course.
Realflight 9 Simulator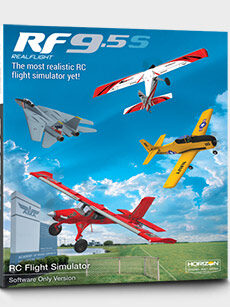 Realflight is among the top RC simulators available worldwide. It is the ideal tool for novice and experienced pilots looking to learn to fly or improve their skills as a pilot. It offers 160 different flying aircraft to fly, including drones, helicopters, airplanes, and much more, and includes over 40 different flying conditions.
Users can modify the aircraft and sites, providing an almost endless choice of available flying options. A multiplayer feature lets you play against other players on the internet.
How do you define an FPV-Racing Simulator?
An FPV Drone Simulator lets drone racers test their flying skills with radio controls before going to battle.
What are the benefits of using the FPV Drone Simulator?
FPV drones and simulators for drones are becoming increasingly popular because they are inexpensive to begin with. A lot of people are now embracing FPV racing sports. Most FPV pilots utilize simulators to practice flying abilities before attempting to fly with a real drone.
Simulators are a great way to build muscles memory when using the controller and gain knowledge about your drone's performance or capabilities, like the ability to hold altitude and speed control, among others.
Testing flying simulators before using a real-world drone is suggested to reduce the risk of crashing an aircraft.
How do I pick the best drone simulator?
There are a variety of factors to take into consideration when selecting drone simulators. It should first be able to satisfy all your requirements or specifications. If you're using it for multiple reasons and requirements, you must determine whether it can meet them.
Then, take a look at the cost. The cost of simulators could depend on the features. I suggest trying the least expensive version first.
Lastly, it's best to determine how simple it is to set up the simulator, even though most simulators are configured. Ensure the simulator you pick has instructions to ensure that you don't spend your time looking for how to utilize it.
How much do fpv drone simulators cost?
Some drone simulator developers provide the free version. However, the paid simulators have a price between $5 and $1000. You don't have to pick the top simulator if you're beginning your journey. If you plan to use commercial drone operation, you might need to invest more in a higher quality simulator.
What do you require to play the drone simulator?
To run a simulator, you'll require a PC, Mac or Android device and an interface for controllers (real console or transmitter) that connects your radio to the device and, obviously, the simulator.
What are the advantages of the flight simulator?
A simulator might not be as beneficial as the actual flying schools; however, it can help you improve your drone's flying abilities. Practice making great videos, and learn to practice flying FPV ( First Person View) flight.
Learn how to control your drone without being a risk to damage the expensive drone. Learn how to land safely, and be aware of how to avoid obstacles while flying through trees, structures or gaps.
How do I get started using fpv drone simulators?
There are a variety of ways to start using a flight simulator. Some might prefer to purchase their drone, while others prefer renting it first.
There are a variety of ways to start using a flight simulator. Some might prefer to purchase their FPV drone, while others prefer renting it first.
Whatever you decide to do, you'll require an RC controller to access the simulator and try flying the drone. If you don't own an RC, then look at this list of best FPV radio transmitters.
FPV drone simulators are the perfect way to enhance your flying skills without worrying about the possibility of crashing your real drone. They also provide an excellent way to master the basics of flying drones before when you can take the first FPV flight.
Disclosure: Some links are affiliate links. As an Amazon Associate,
I earn from qualifying purchases at no extra cost to you.