Waterproof drones are a great way to get a unique perspective of your surroundings. They can be used for photography, videography, mapping and even for fishing. Here are our top picks for the best waterproof drones on the market.
List Of The Best Waterproof Drones
Swellpro SplashDrone 4 Waterproof Drone Base Platform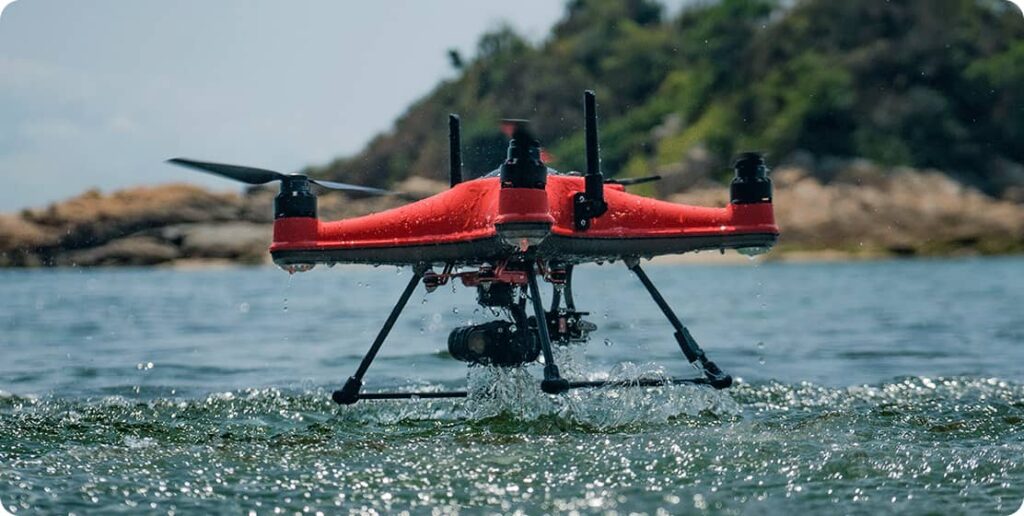 The Swellpro SplashDrone 4 Waterproof Drone Base Platform is a fully waterproof, stabilized HD camera drone with 12MP and an IP67 body. It has all the features you need for your next underwater adventure!
It is capable of flying up to 5km range with 30-minute battery life, which makes this unit perfect even if there are no nearby outlets available near water because drone pilots can still enjoy their experiences safely while limiting weight in any case by using slide-in smart batteries. 
You can capture amazing footage from up high without worrying that everything else will fail around them due to its ruggedness.
It is the only Drone Base Platform that can operate in salt, fresh or brackish waters anywhere, so it's worth every penny. This is a special new Drone Base Unit with a High Quality 4K Camera on a 3-axis gimbal. 
It has a 40A ESC, 740Kv Motor, and optimized aerodynamic design for tight, responsive, and total control of SplashDrone 4 in any challenging weather conditions. Everything you need for your next underwater adventure.
It is also a great drone for aerial photography and videography with three different flight modes: Smart, Angle, and Home. In Smart Mode, SplashDrone automatically keeps the camera on the target object while being able to go forward/backward or sideways, turn clockwise or counterclockwise, fly up or down.
In Angle Mode, the drone can be adjusted and set to a fixed angle and fly in straight lines. Finally, In-Home Mode(Auto Return Home), SplashDrone 4 will automatically return to the starting point at your command.
SwellPro Spry+ Waterproof Action Drone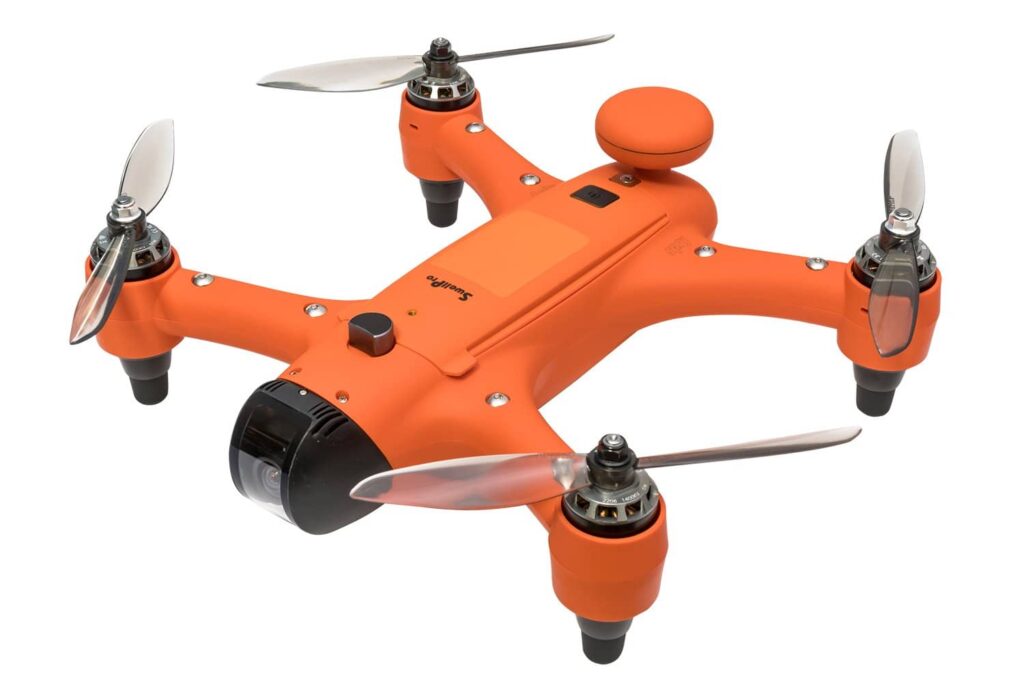 The SwellPro Spry+ Waterproof Action Drone is perfect for those looking to have fun while out on an adventure. The build quality is durable enough so that kids won't break anything when they're playing. 
You can fly in four different modes: GPS mode (for taking auto-videos), ATTI Mode(to control manually!), Manual flight mode & Acro dive attitude balancing skills are required if using this with a remote controller instead of handsets!
It comes equipped with multiple HD camera options like 12MP still photos or 4K video cameras capturing smooth footage at 30fps/60 fps, respectively; all powered by EIS technology keeps image stabilization working smoothly even during fast-paced activities such as racing sailboats on the open seas!
With a wide-angle HD camera, this drone can be used anywhere to take clear photos & videos because it has a wide view of the scene. The Spry+ Drone also features a "Headless mode," which makes flying easy for beginners; you'll never have to worry about where the drone's front is with this feature enabled.
With an intelligent LiPo battery that lasts approximately 17 minutes on a single charge and takes 1.5 hours to recharge, we recommend adding an extra battery so you can enjoy more time having fun without waiting around to recharge it!
Swellpro Fisherman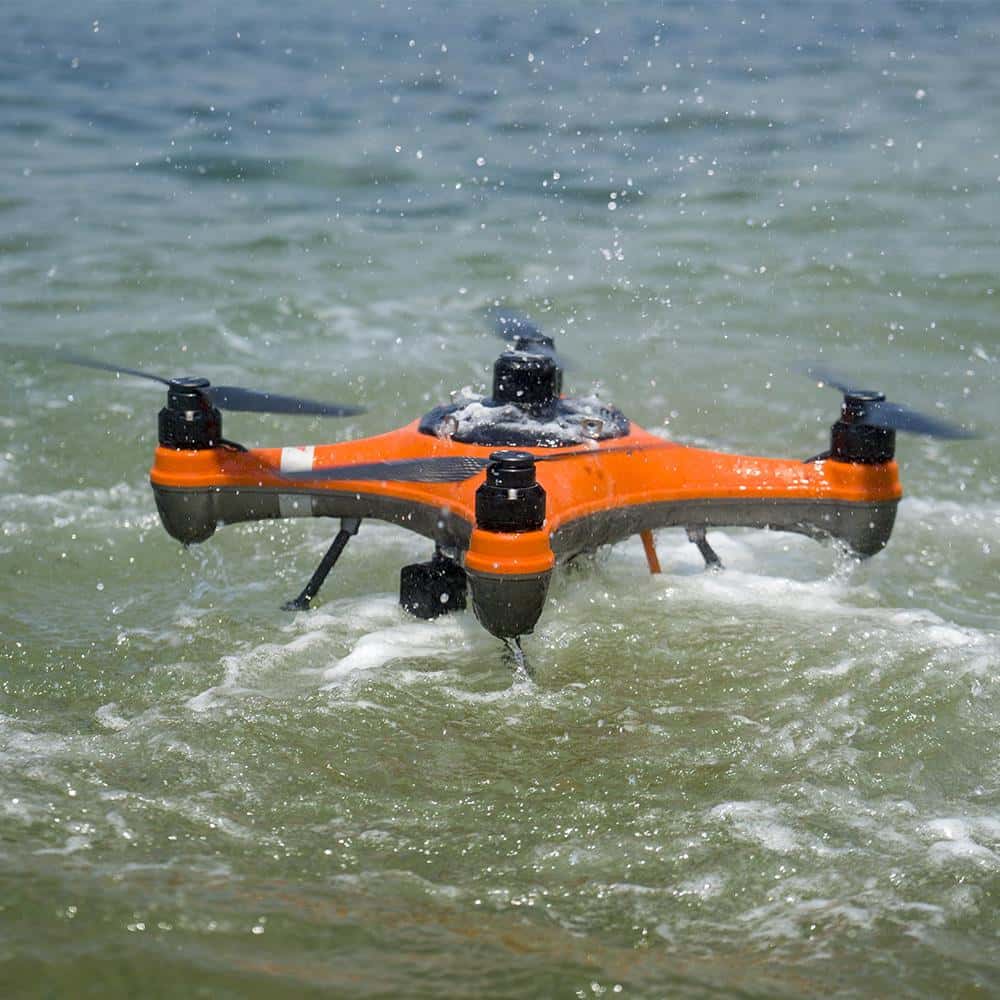 The Swellpro Fisherman is an innovative waterproof fishing drone that delivers your baits and longlines up to 1.6 km with a fish bait capacity of 2kg at once, making it the only choice for serious anglers who want their catch; right away!
Moreover, the durable construction maintains an IP67 water resistance rating. Enjoy 33 minutes of flight time thanks to its powerful 6,700 mAh capacity 4S Li-Po battery, so you don't have to worry about running out of power either.
It has a 14ms wind resistance or higher gusts without feeling too buffeted by them while casting from a distance with its secure grip handlebars. 
Cuta-Copter Trident 5000 Waterproof Drone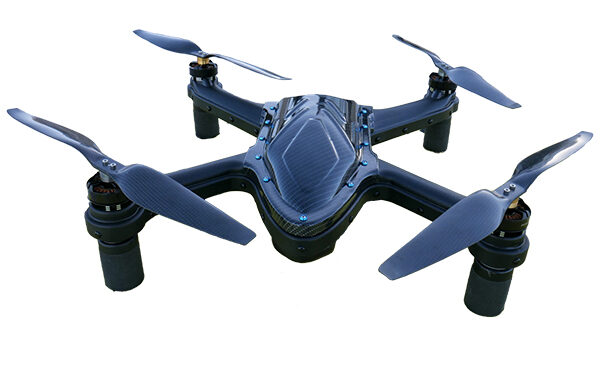 Cuta-Copter's Trident 5000 Waterproof Fishing Drone is the latest innovation in remote fishing technology. Capable of traveling 40 KPH with a 1500 meters distance, this modern marvel can withstand up to 50 kph gusts while simultaneously delivering its catching capabilities at speeds reaching up 1000 meters away!
With multiple safety systems and flight modes as well digital video streaming available through an app on your phone–you'll never want for more when it comes time to do some serious outing around these parts again.
Matching every need from start line all way back home; there isn't anything about using Cuta-copter Trident 5000 that won't make perfect sense thanks not only because they work hard but also because they're smart.
Cuta-Copter Trident 3000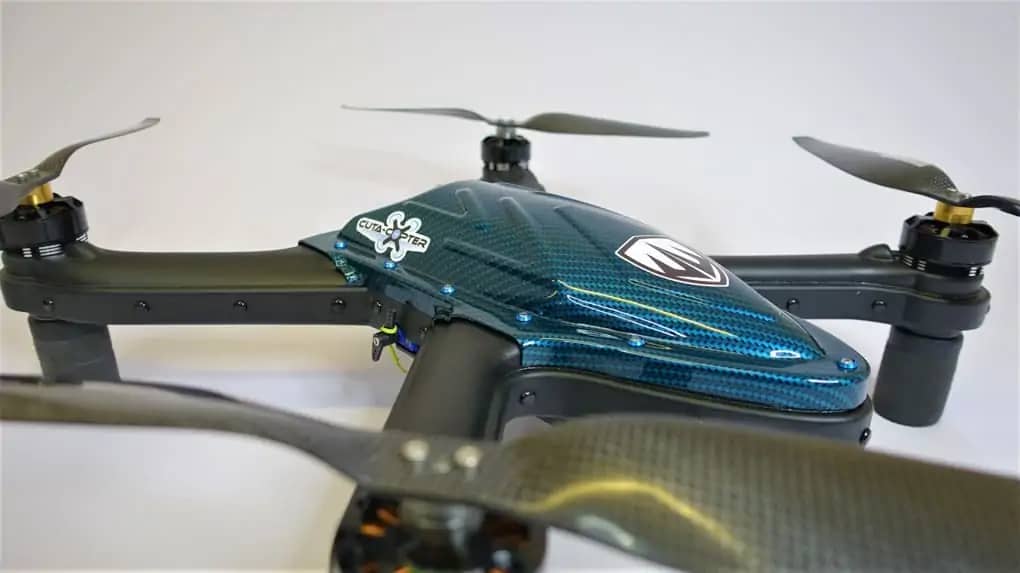 The Cuta-Copter Trident 3000 Waterproof Fishing Drone is the most advanced in waterproof housing. It can withstand 40 KPH winds and gusts with speeds up to 50 kph that are not an issue for this device.
It also has 1500 meters of range before its GPS signal drops off geofencing at 500 m, giving you complete control over where your fish will be caught (or any other object) via live video streaming!
In addition, there are multiple safety systems like digital output streamlining and level 2 flotation in case anything happens during flight, such as if one propeller gets broken or lost; yet another reason why our product excels among others in today's market.
PowerEgg X Explorer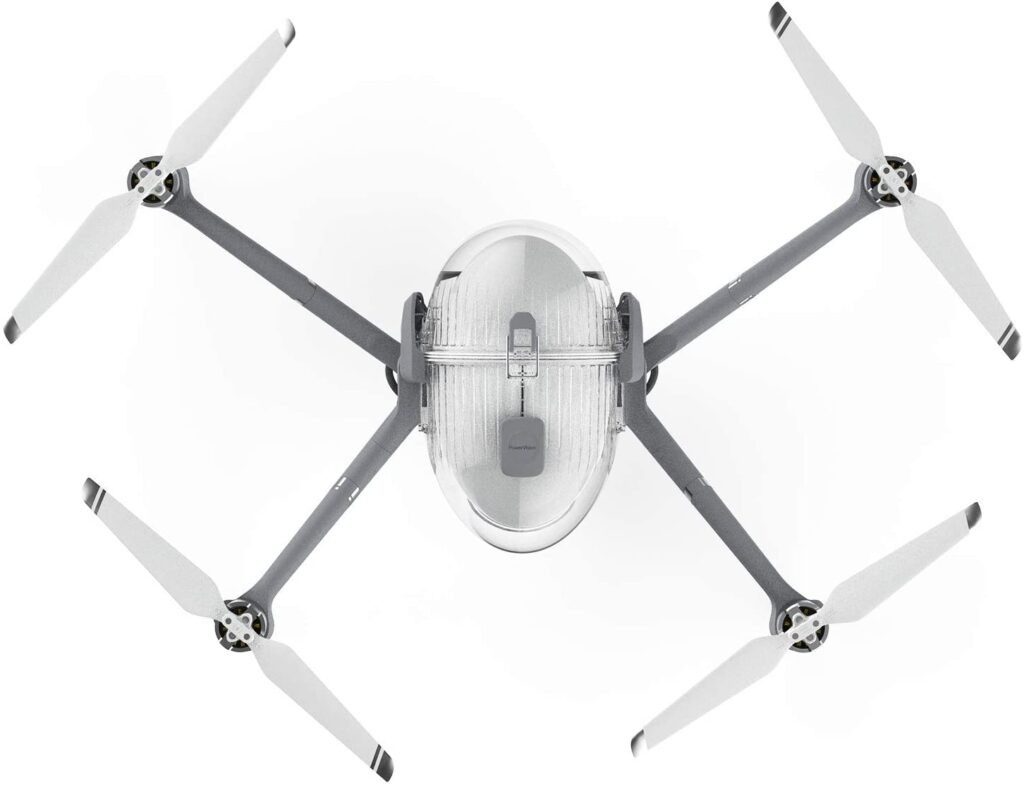 PowerEgg X Explorer is an incredible high-performance drone with a 4K/60fps camera. This device can fly in windy conditions thanks to its triaxial mechanical gimbal, and it's ideal for coastal or mountainous regions where there are strong winds outside your range of control, preventing any interference on what you're trying to do photographically by limiting movement due to turbulent air currents below 500 feet above sea level ( FCC ).
The battery life lasts 30 minutes before needing recharging again, so users should always be mindful about their distance when taking off as well how much video footage they want to be saved until later; this includes analyzing source images during post-production, which requires more storage space than just storing raw files alone in which you can use cloud storage.
The intel real-time video transmission lets the drone pilot see in 1080p/30fps what is being recorded by the drone's high quality 4K camera, and this enables them to find any point of interest to focus on when recording, for example, an exciting landmark such as a mountain range or other geographical oddities such as rock formations or ancient ruins.
The front-mounted 4K/60fps camera is stabilized with a 3-axis mechanical gimbal that controls the camera's orientation; this allows for ultra-sharp images and smooth video footage even in windy conditions, provides more freedom to explore your surroundings without worrying about missing something due to too much movement.
The PowerEgg X allows users to capture full 4K/UHD videos at 60FPS with ultra-wide-angle shots thanks to the fixed focus 3.6mm lens; this allows for more creative freedom in post-production, i.e., you can choose what area is in focus after the recording has finished which is done by focusing on a particular area of the video.
Also, the device has a low voltage alarm when running out of battery in which you will need to land it in a safe space or face losing your drone due to damaging the propellers and sleeping if it falls from high up.
SwellPro Splash Drone 3+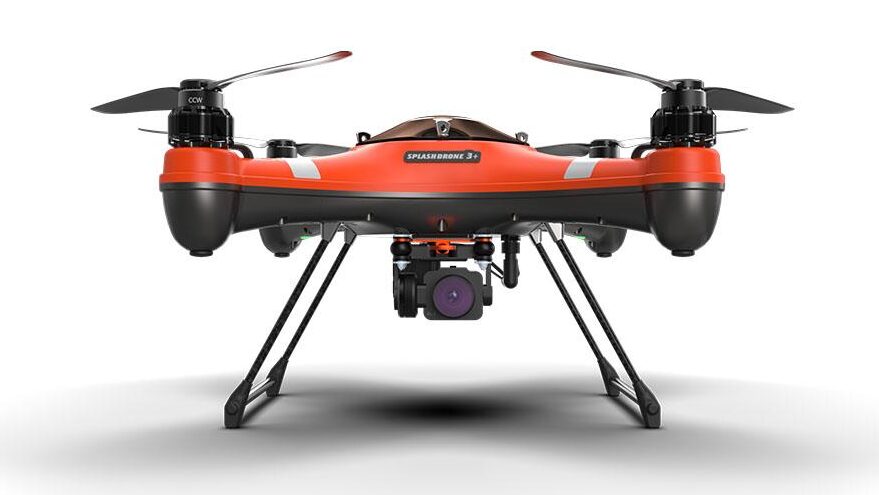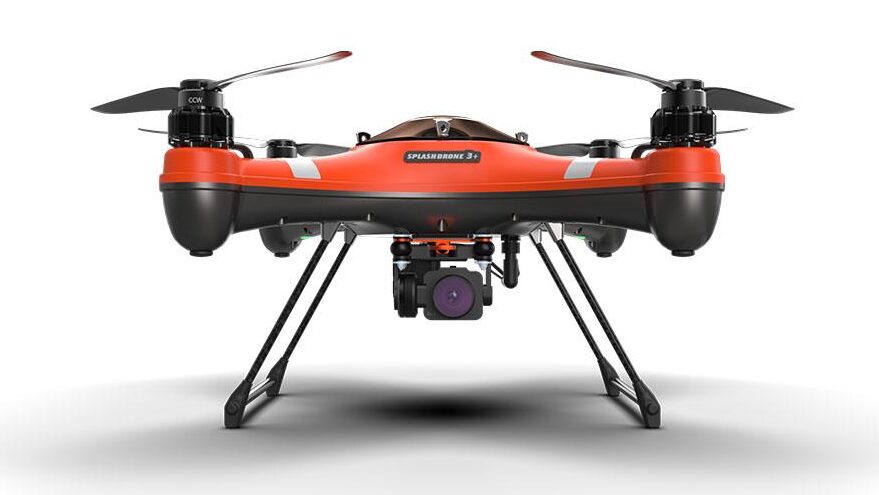 The SwellPro Splash Drone 3 Plus Waterproof Base Platform is the perfect way to capture all your favorite moments in the water. This Splash-proof drone can fly for up 20 minutes before needing a charge, has a max range of 1 km, and weighs just 660 grams!
Furthermore, it has payload release options available. In addition, it features Surface Buoyant (short periods up to 600mm deep), which allows it to stay afloat on any liquid surface, making this product great not just while fishing but even during other activities like surfing or hydrofoiling as well!.
Powervision PowerRay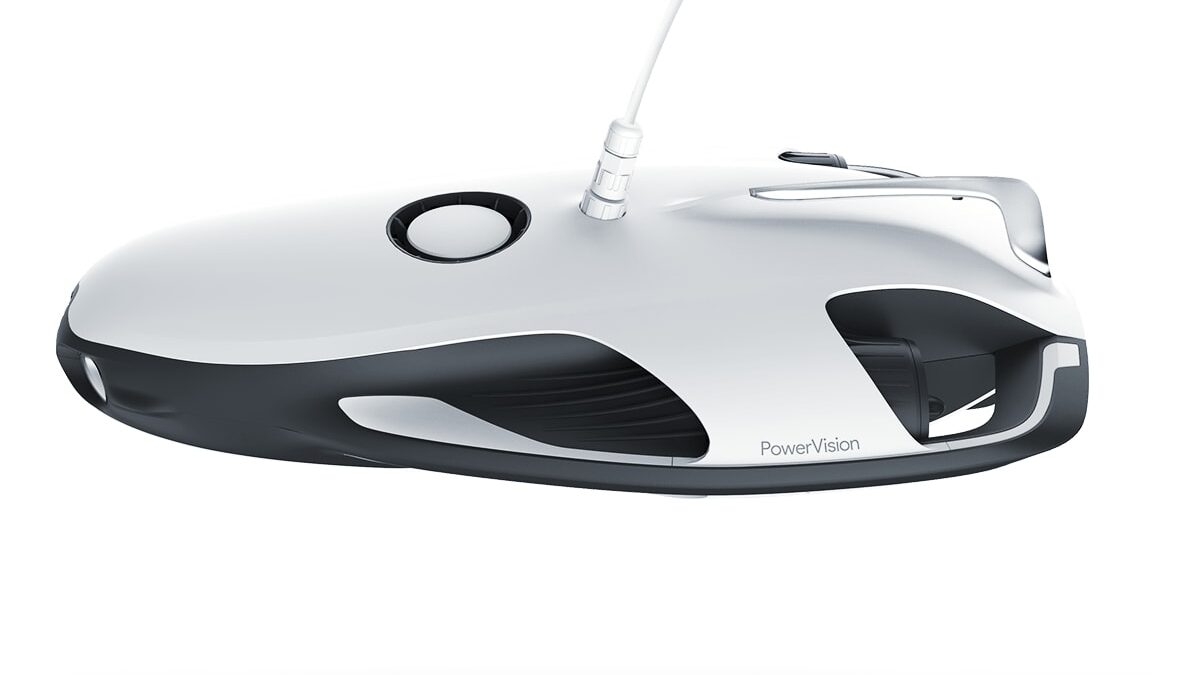 Get an up-close view of the underwater world with Powervision's PowerRay. This all-new 4K UHD integrated camera allows filmmakers to shoot content for movies, research, and creative photography! 
Take control of your dive by exploring fascinating creatures such as sharks or maybe even some colorful fish that you might not have seen before in person if they're too far away on land where we can only see their outline floating through clearer waters.
This small device gives us much more perspective, allowing us greater immersion into any situation, whether close range encounters at 30 meters below sea level (m) down past 98 feet deep when using sonar technology. At the same time, Depth Capacity also includes Video Stabilization Mode, which helps balance out shaking hands due to waves.
Parrot Hydrofoil Mini Drone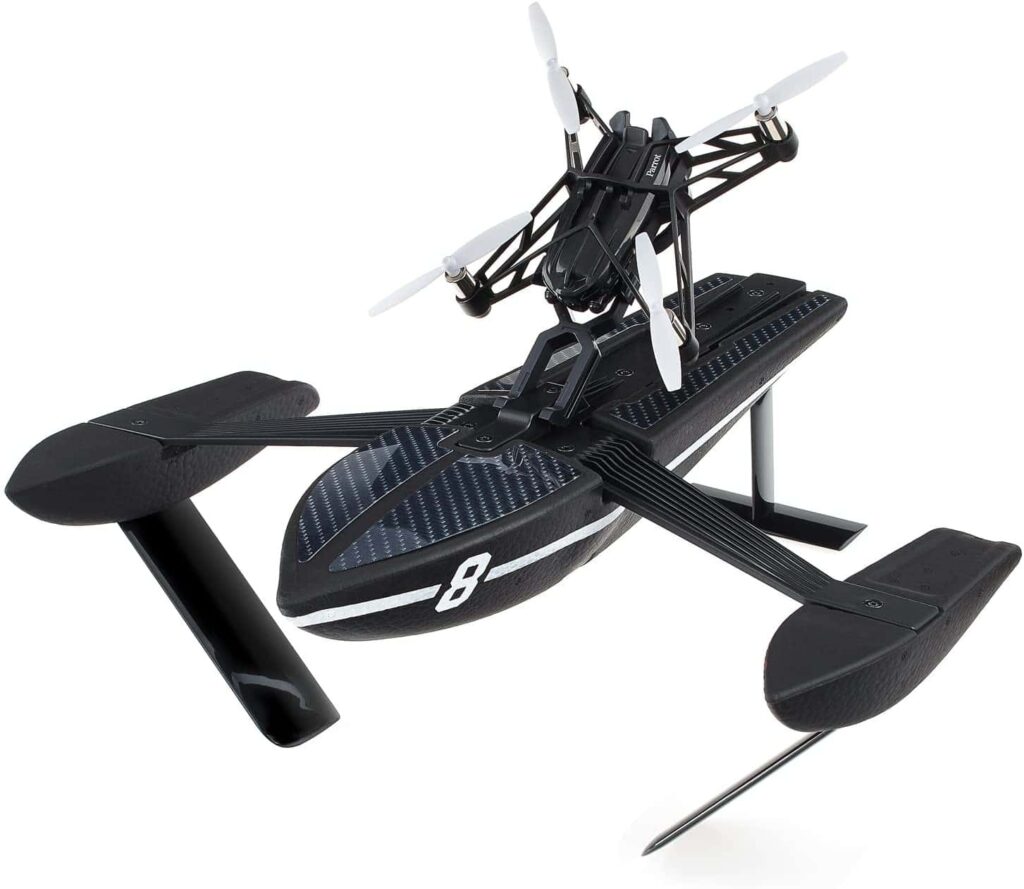 Meet the new Hydrofoil MiniDrone! This hybrid drone utilizes propellers to cruise across fresh water at speeds of up to 6.2 mph, and it can hit 11mph in flight mode. Built with streamlined foils and hydrodynamic hulls, this lightweight device has a shock-resistant design, making its section perfect not just on land or sea but also underwater movement if necessary.
An embedded VGA mini camera captures those amazing moments while balancing 5-6cm above surface level during each journey. This flying machine will amaze both kids and adults alike, making them feel every moment while watching the waterproof quadcopter in action across the freshwater.
Gladius Mini Underwater Drone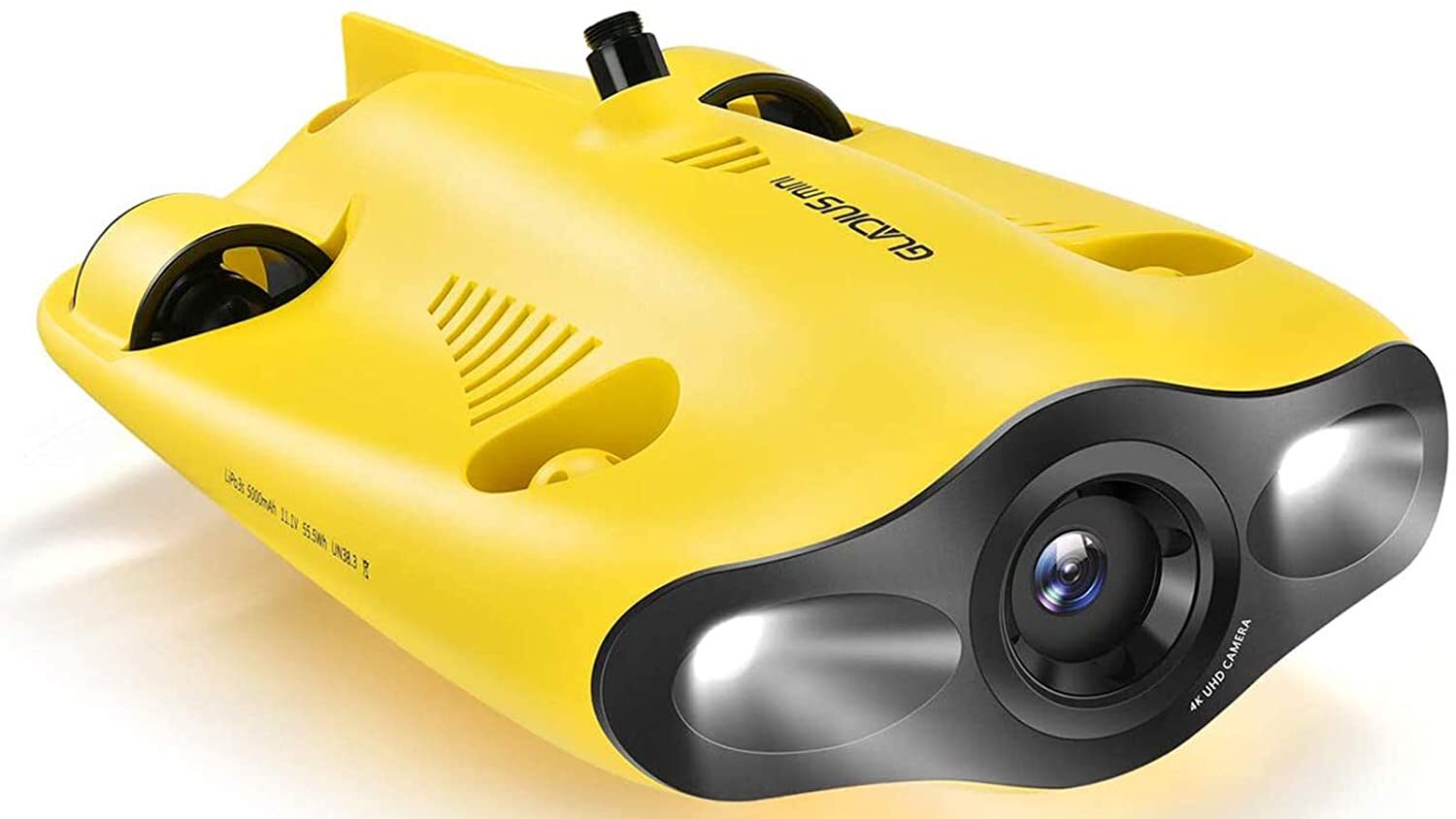 Take your underwater adventures to the next level with Gladius Mini. This affordable and easy-to-use drone has a one-touch depth lock mode that lets you explore 330 ft deep or dive down as low as 45 degrees for some close-up shots!
With its ±45° adjustable tilt locks, it's perfect no matter what type of terrain surrounds wherever you go – whether flat land' shallow water', lake shorelines.
You can even live-stream footage directly from wherever MINI flies, giving others an inside look into our world beneath the waves while capturing stunning 4K UHD photographs alongside them in real-time ( Gladius Mini captures both 1080p video resolution of 12MP photos).
What's the difference between a waterproof drone and a water-resistant drone?
First off, let me say that it is not recommended to fly your water-resistant or waterproof drone underwater. The propellers are designed to displace air (and thrust) for your craft's forward motion but will get clogged with water and stop spinning. By attempting this maneuver, you risk losing control of your aerial vehicle and causing damage to it.
A water-resistant drone is only resistant to a good soaking and usually means that it can get wet but not submerged in water. In other words, get your drone caught in a rainstorm or get splashed – but don't try letting it fall into the ocean or lake from any height!
Waterproof drones are designed for full submersion in either salt or freshwater. This mostly means that they will remain operational when flown under the surface of the water. These can also be used in relatively shallow river rapids without concern. One advantage to these types is that you don't have to worry about getting them wet before flying because they're already waterproofed!
Waterproof drones are usually shock-resistant and can take a beating. The additional layer of protection afforded by the waterproof design is only as good as the manufacturer's product testing; however, some cheaper water-resistant drones aren't actually "waterproof" and may leak if submerged in water, but they're still resistant to getting wet.
Water-resistant drones do not need any special care or maintenance; you want to avoid making them wet all over for too long (as with most electronics).
A huge plus side to these types of copters is that they can be flown under the surface of the water without fear of damaging the propellers – so you can capture some pretty amazing underwater shots!
Be aware, however, that freshwater and saltwater offer different levels of visibility, which will affect your submerged shots.
Saltwater provides better overall visibility – at least for the first few meters from the surface, but it's also more corrosive.
This means that if you plan on flying a waterproof drone in saltwater, you'll want to rinse off your copter after a flight, especially any parts which were immersed (like rotor blades). Otherwise, corrosion can build up over time and cause problems.
The main thing to understand is that if you're going to be using your drone underwater or around rivers/lakes/oceans, it should probably be one of these types. On the other hand, if you don't have much need for this kind of use, then a standard quadcopter will probably suit your needs fine!
What to look for in a waterproof drone?
Have you ever look out a rain-covered window and wished you could be out there with your drone? 
There are two main things to consider when looking for a waterproof drone. First, how much does it cost? Second, what kind of features will it offer?
Cost
If you want something cheap, then you'll probably end up getting something cheap. If you want something expensive, then you might find yourself spending way too much money. It's important to keep an eye on price tags here since many manufacturers make their products cheaply enough that they won't last very long.
You don't want to spend $500+ on a single piece of equipment to see it break within months. So, while we recommend buying high-quality items like those listed above, you shouldn't go overboard trying to save money.
Features
Now let's talk about what makes a great waterproof drone. First, of course, we've already mentioned that you want something sturdy, durable, and reliable. But beyond that, you also want to know exactly what kinds of functions the device offers.
For example, would you prefer an HD camera that allows you to record video footage or even live stream videos directly to YouTube? Would you instead fly indoors or outdoors? What size range does it cover? How far away can it get before losing signal? These questions help determine whether or not a particular model suits your specific needs.
So, now that you know everything you need to know about waterproof drones, hopefully, you feel confident picking out the right product for your next adventure! Good luck!
Disclosure: Some links are affiliate links. As an Amazon Associate,
I earn from qualifying purchases at no extra cost to you.