The Jumper T Pro is a game-changer in the world of FPV flying. It packs a punch in terms of features, equipped with OpenTX firmware, hall sensor gimbals, and a built-in multi-protocol module.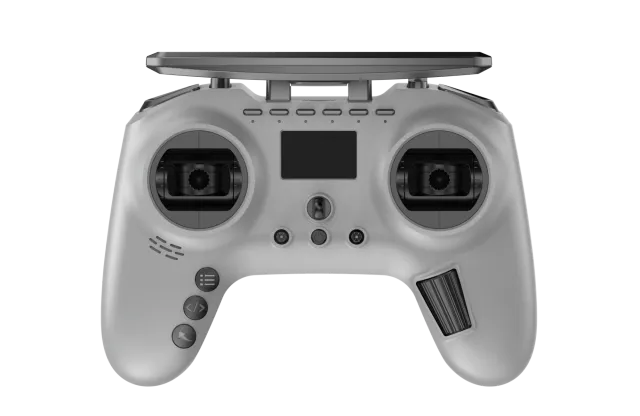 What truly sets it apart is its affordability without compromising on quality. Its impressive battery life keeps me in the air for extended sessions. Its compatibility with ELRS and Crossfire protocols further expands its versatility. In this review, I'll delve deeper into the Jumper T-Pro's capabilities, exploring how it enhances the thrill of FPV flying.
Jumper T-Pro Specs
Working voltage: DC6V-DC8.4V
Firmware: OpenTX
Display: 1.3 inch OLED LCD display
Gimbal Type: HALL Sensor
Upgrade method: USB online upgrade
Simulator mode: 3.5mm standard ppm output or USB
Battery: 2×18650 (Battery not included)
External Micro SD Card: reserved SD card slot
Size: 160x128x68
Weight: 488g (without battery)
Jumper T Pro Features
Design and Ergonomics
I found the transmitter, gimbal stick protector, user manual, and a handy soft case in the package. The moment I held the Jumper T Pro, its robust build quality became evident. Designed in a gamepad style, it exudes sturdiness and comfort.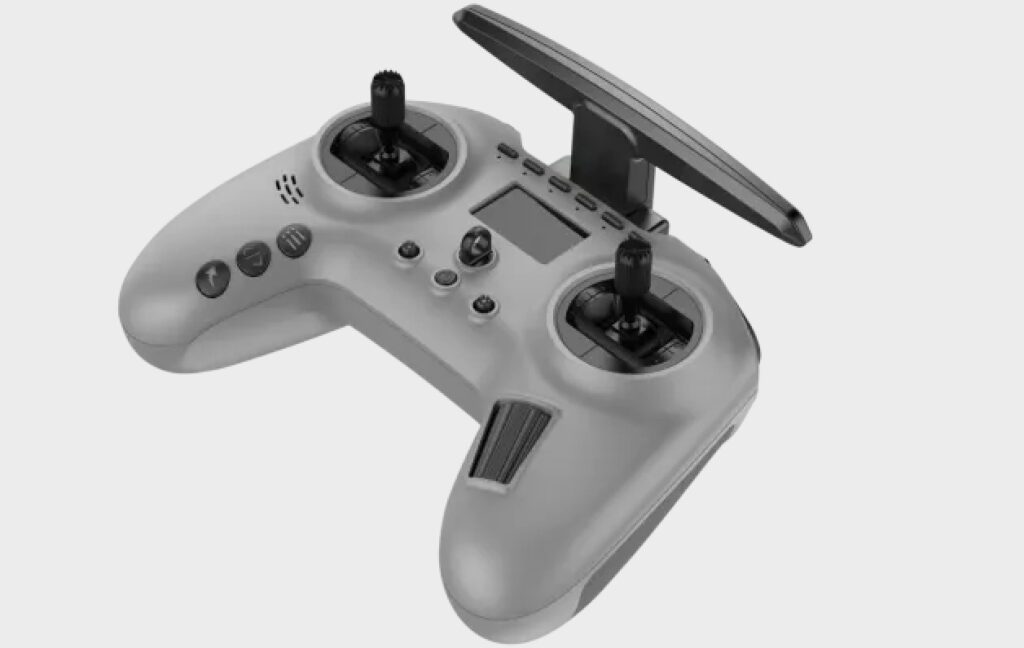 The ergonomic design ensures a secure grip during extended flying sessions, while the well-thought-out button layout and large, informative LCD screen at the center make it user-friendly. The foldable antenna adds a practical touch, making it easier to transport, like the DJI FPV Controller V2's sleek design.
Versatility and Compatibility
Its remarkable compatibility with a diverse range of protocols sets the Jumper T Pro apart. Whether I'm flying a quadcopter or fixed-wing plane, this transmitter rises to the occasion. With support for popular protocols like FrSky, FlySky, and Spektrum.
Notably, you can choose the JP4IN1, CC2500, or the ELRS 2.4G version, each offering unique advantages. The JP4IN1 version, for instance, features an external nano bay module, extending compatibility to ERLS and Crossfire protocols and broadening its horizons. Furthermore, it seamlessly interfaces with various FPV simulators, enhancing training opportunities.
Intuitive User Interface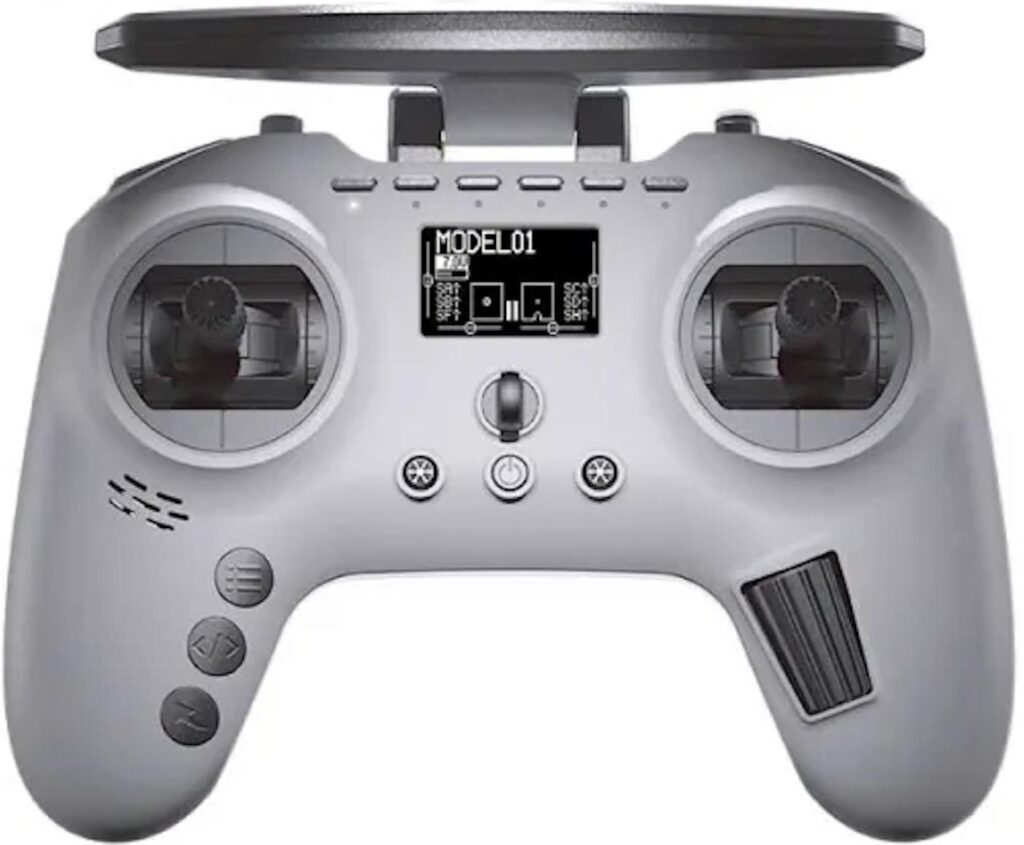 Navigating the Jumper T Pro's menus and settings proved surprisingly straightforward. Its intuitive user interface caters to both seasoned FPV veterans and newcomers alike. The LCD screen is a central hub, presenting critical data such as battery status, signal strength, and model settings clearly and concisely.
Built-in Multi-protocol Module
One of the Jumper T Pro features is its built-in multi-protocol module. This functionality allows you to bind with various receivers, eliminating the need for multiple transmitters for different models. This saves you money and significantly reduces the clutter in your FPV gear bag, simplifying your setup and ensuring you're always prepared for new flying adventures.
Smooth and Precise Gimbals
The hall sensor gimbals on the Jumper T Pro contribute to an exceptional flying experience. Their smooth and responsive nature translates to precise control over your aircraft. Whether executing acrobatic maneuvers or capturing breathtaking aerial footage, these gimbals provide a satisfying and immersive experience, enhancing your overall enjoyment of FPV flying.
Long-lasting Battery Life
One of the standout advantages of the Jumper T Pro is its impressive battery life. The 18650 battery compartment design accommodates readily available Li-ion batteries or rechargeable variants, ensuring you can have an extended flying sessions without fretting about power depletion. Additionally, the convenience of USB-C charging further enhances its practicality.
Reliability and Range
Signal reliability is a paramount concern for FPV pilots, and the Jumper T Pro does not disappoint. It boasts exceptional reliability boasting minimal latency and interference issues. Its range surpasses the demands of most FPV flying scenarios, ensuring you maintain a stable connection with your model even at considerable distances. For those seeking even greater range, the ERLS version pushes the boundaries with an impressive 1000mw output power, ideal for long-range adventures.
Affordable Price Point
The most compelling aspect of the Jumper T Pro is its affordability. Despite its compact design and exceptional performance capabilities, it competes favorably with much higher-priced transmitters. The Jumper T-Pro is priced between $70-$140, depending on your chosen version. This makes it an exceptional choice for budget-conscious pilots who refuse to compromise on quality or features.
Jumper T-Pro Drawbacks
As I delved into my experience with the Jumper T-Pro, a few drawbacks emerged that are worth addressing. Firstly, the momentary switches on the transmitter did take some getting used to.
However, this learning curve gradually smoothed out with time and practice, and the benefits became more apparent. Another aspect that caught my attention was the charging process. While the Jumper T-Pro offers impressive battery life, the charging speed was slower than anticipated.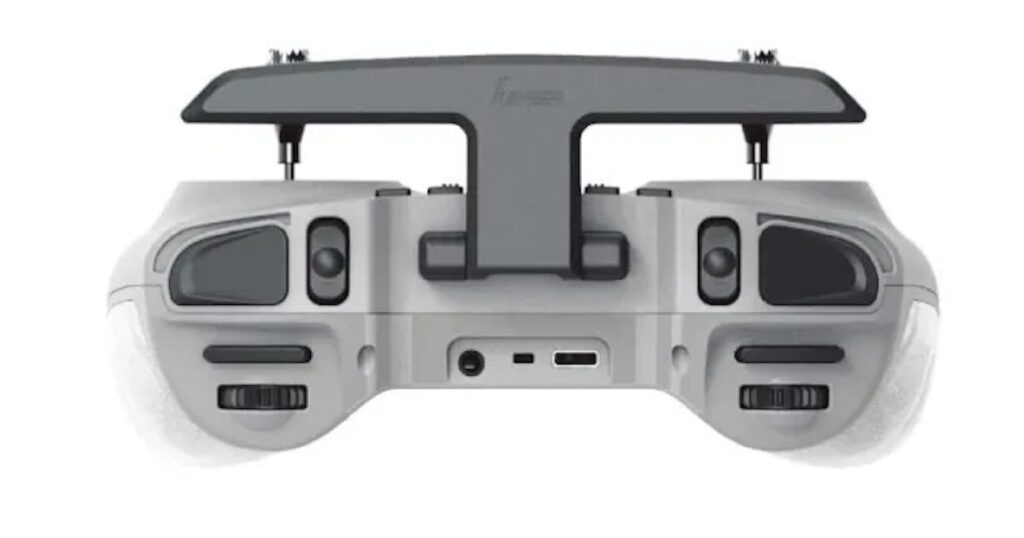 Additionally, the antenna design gave rise to a minor inconvenience. Unlike other transmitters, the Jumper T-Pro's antenna cannot be rotated vertically. This limitation can affect signal reception in specific scenarios where vertical alignment could make a notable difference. Despite these minor drawbacks, the Jumper T-Pro's overall performance and features continue to make it a strong contender in FPV flying.
To wrap it up, my experience with the Jumper T Pro has indeed been impressive. This transmitter has proven incredibly versatile, making it a perfect fit for various protocols. Moreover, the extended battery life is a game-changer, allowing me to enjoy longer flights without constantly fretting over recharging. And let's remember its compatibility with OpenTX/EdgeTx, which takes customization to a whole new level.
Disclosure: Some links are affiliate links. As an Amazon Associate,
I earn from qualifying purchases at no extra cost to you.