Introducing the DJI O3 Air Unit, a game-changing innovation for FPV enthusiasts. With its seamless HD video transmission, 4K stabilized video capabilities, and an impressive 10km range, this technology eliminates the need of an extra action camera for fpv drone. Join me as I'll delve into how it's transforming the world of FPV flying.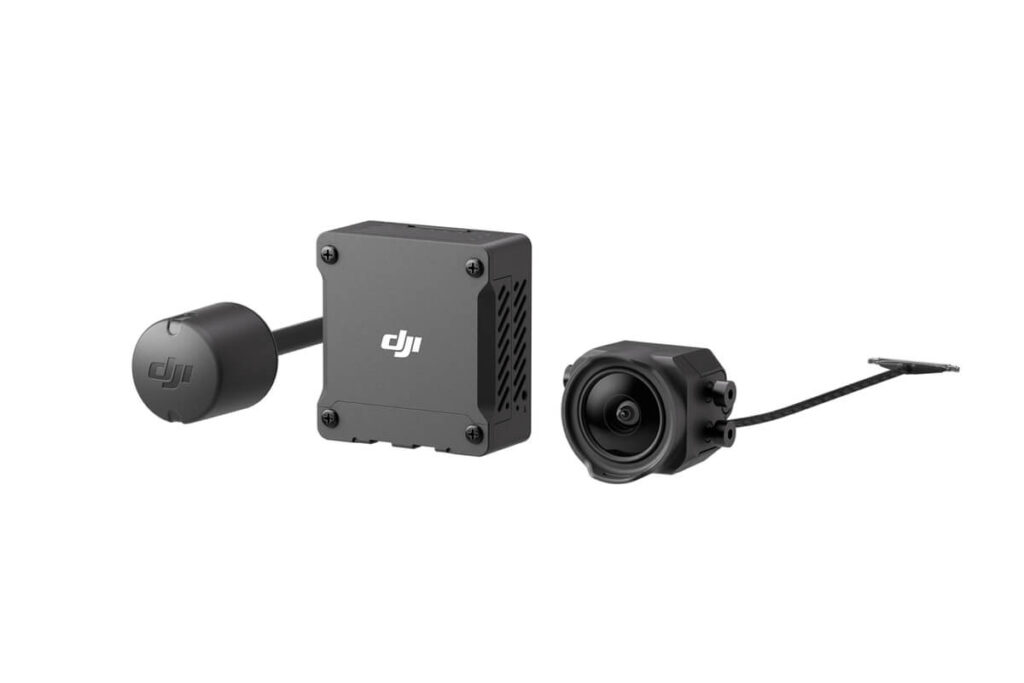 The DJI O3 Air Unit officially hit the market last November 2022. This release marked a significant moment for FPV drone enthusiasts like me, as we finally had access to a technology that promised to elevate our flying experience to new heights. It was time to get my hands on one and put it to the test.
DJI O3 Air Unit Specs
Live View Quality and End-to-End Latency:

With DJI FPV Goggles V2:

810p/120 fps: The latency is lower than 28 ms.
810p/60 fps: The latency is lower than 40 ms.

With DJI Goggles 2:

1080p/100 fps: The latency is as low as 30 ms.
1080p/60 fps: The latency is as low as 40 ms.

Max Video Transmission Range: 10 km (FCC), 2 km (CE), 6 km (SRRC)
Weight:

Air Unit (with camera module): ≈ 36.4 g
Antenna: ≈ 3 g

Dimensions:

Transmission Module: 32.5×30.5×14.5 mm
Camera Module: 21.2×20×19.5 mm
Coaxial Cable: 115 mm
3-in-1 Cable: 100 mm
Antenna: 85 mm

Storage: Approx. 20 GB
Transmission: O3+
Communication Frequency:

2.400-2.4835 GHz (RX only)
5.725-5.850 GHz (RX and TX)

Input Voltage: 7.4-26.4 V
DJI O3 CAMERA
FOV: 155°
Aperture: f/2.8
Video Resolution:

With DJI Goggles 2 & V2:

4K@30/50/60/100/120fps
2.7K@30/50/60/100fps/120fps
1080p@30/50/60/100fps/120fps

Sensor: 1/1.7-inch CMOS
EIS: Supports RockSteady
Effective Pixels: 48 MP
Aspect Ratio: 4:3 & 16:9
DJI O3 Air Unit Features
Low-Latency HD Video Transmission
The incredibly low latency of the O3 Air Unit, at just 30 milliseconds, ensures real-time video feeds with minimal delay. This is critical for FPV pilots like me, as it allows for precise control and maneuvering, whether racing through obstacles or capturing cinematic shots.
Advanced Camera Capabilities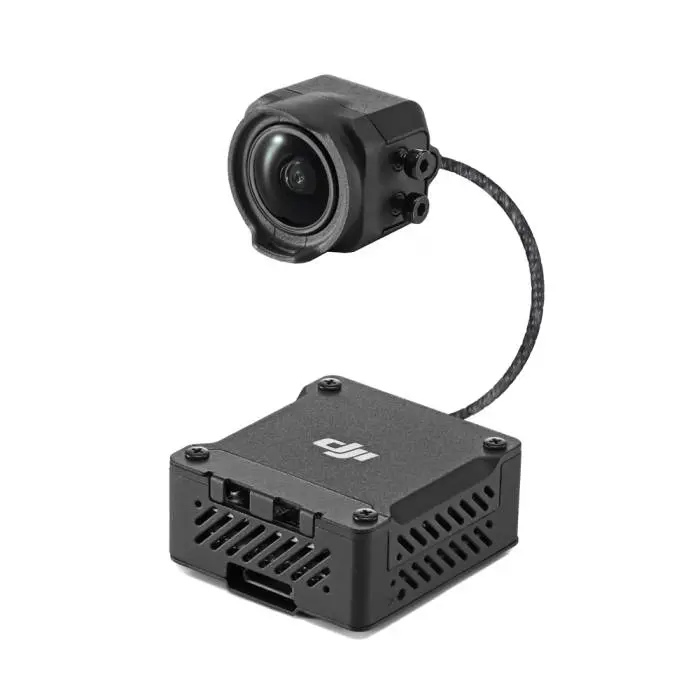 The 1/1.7-inch CMOS sensor and 4K video recording capabilities of the O3 Air Unit provide stunning image quality. Every shot's vivid colors and exceptional detail add a new dimension to my aerial footage.
High Video Transmission Quality and Long Range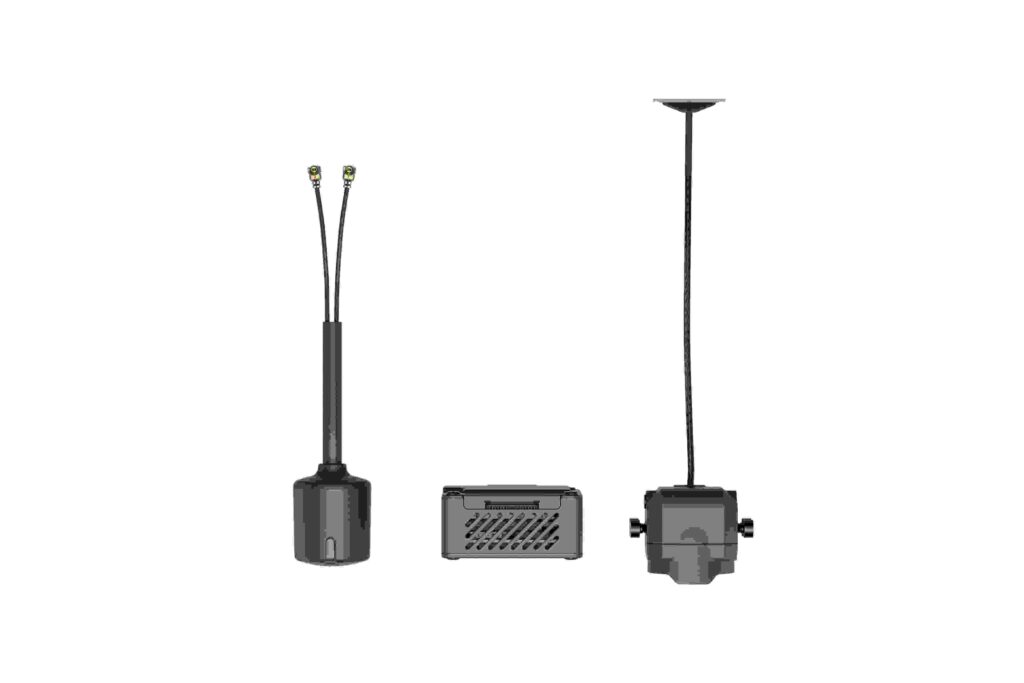 The O3 Air Unit's O3+ transmission system delivers unparalleled video quality, with a maximum transmission quality of 1080p at 100fps. Even in challenging flight conditions, I can rely on the O3 Air Unit to provide clear and stable video feeds. Its impressive range of up to 10 km (when used in compliance with local regulations) opens up new possibilities for exploration and adventure.
Omnidirectional Antenna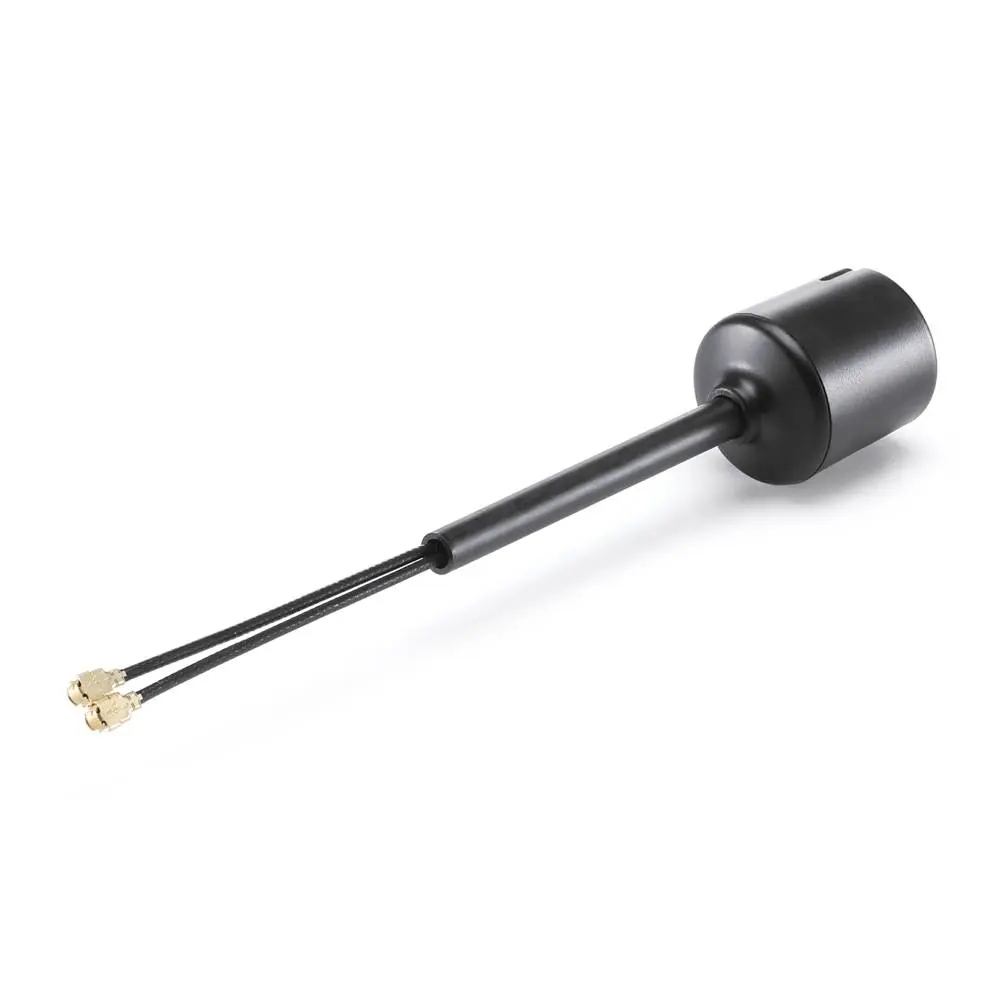 Signal stability is a top priority for FPV pilots, and the "2T2R" omnidirectional antenna design of the O3 Air Unit ensures just that. With signals from all directions, I can confidently navigate complex environments without worrying about signal dropouts. It's a game-changer for those of us who love to push the limits of our drones.
Super-Wide FOV Video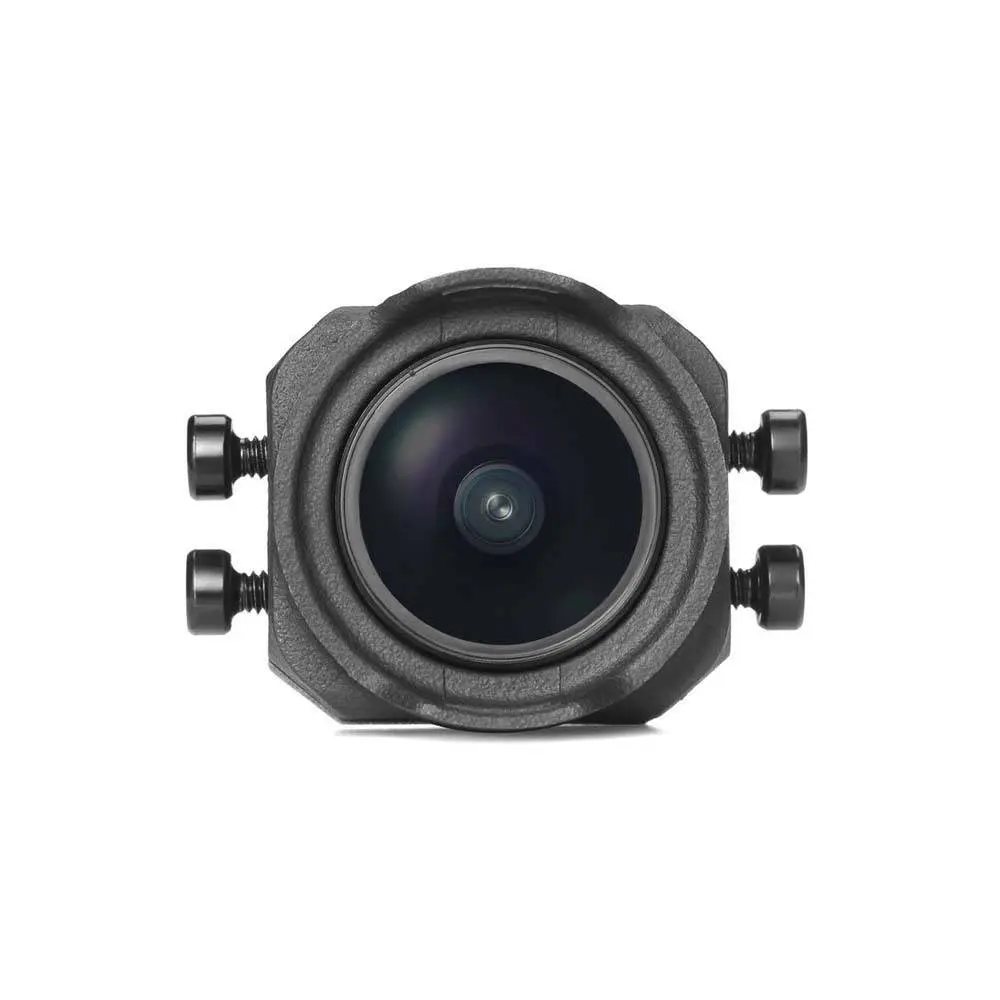 The O3 Air Unit offers a super-wide field of view (FOV) of 155 degrees. This wide FOV immerses me in the flying experience and allows me to capture expansive landscapes and unique angles. It's a creative tool that adds a new dimension to my aerial photography and videography.
High Video Transmission Bitrate
With a maximum video transmission bitrate of 50Mbps, the O3 Air Unit ensures that every frame is packed with detail and sharpness. Whether I'm capturing high-speed racing action or scenic panoramas, the quality of the footage is always top-notch.
DJI O3 Air Unit Installation
Installing the DJI O3 Air Unit is crucial to ensure seamless performance and optimal functionality. Let me walk you through the steps of a successful installation.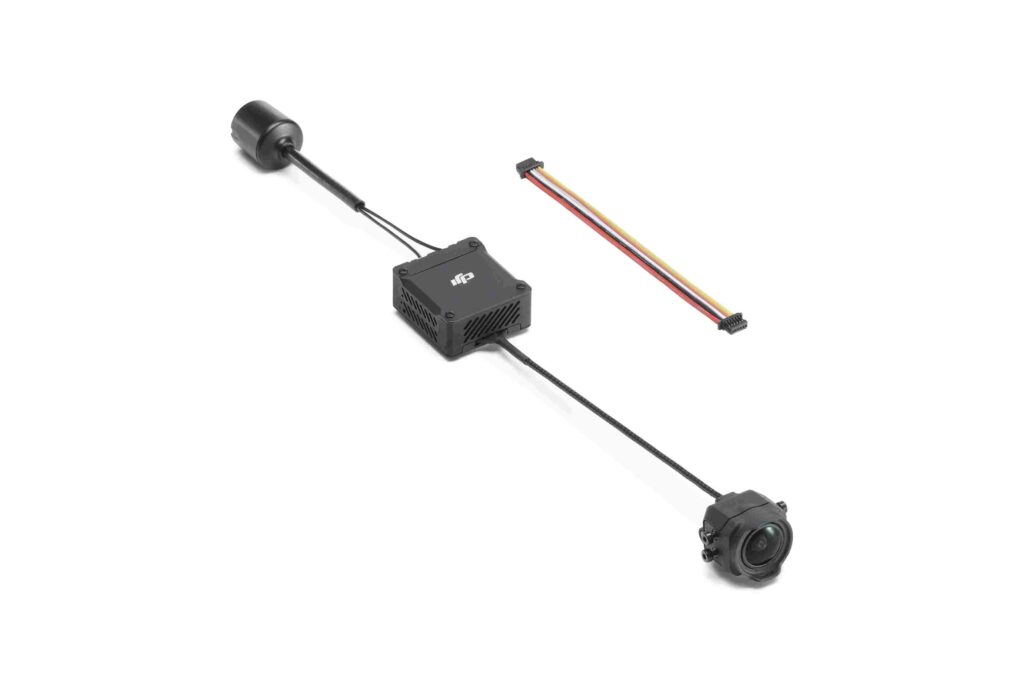 Step 1: Connect the 3-in-1 Cable
The 3-in-1 cable is a key component in the installation process. It provides the necessary connections between the O3 Air Unit, the flight control board, the camera module, and the antenna module. The correct sequence of connections may vary depending on your flight controller, so it's essential to double-check the instructions before proceeding.
Step 2: Securely Mount the Air Unit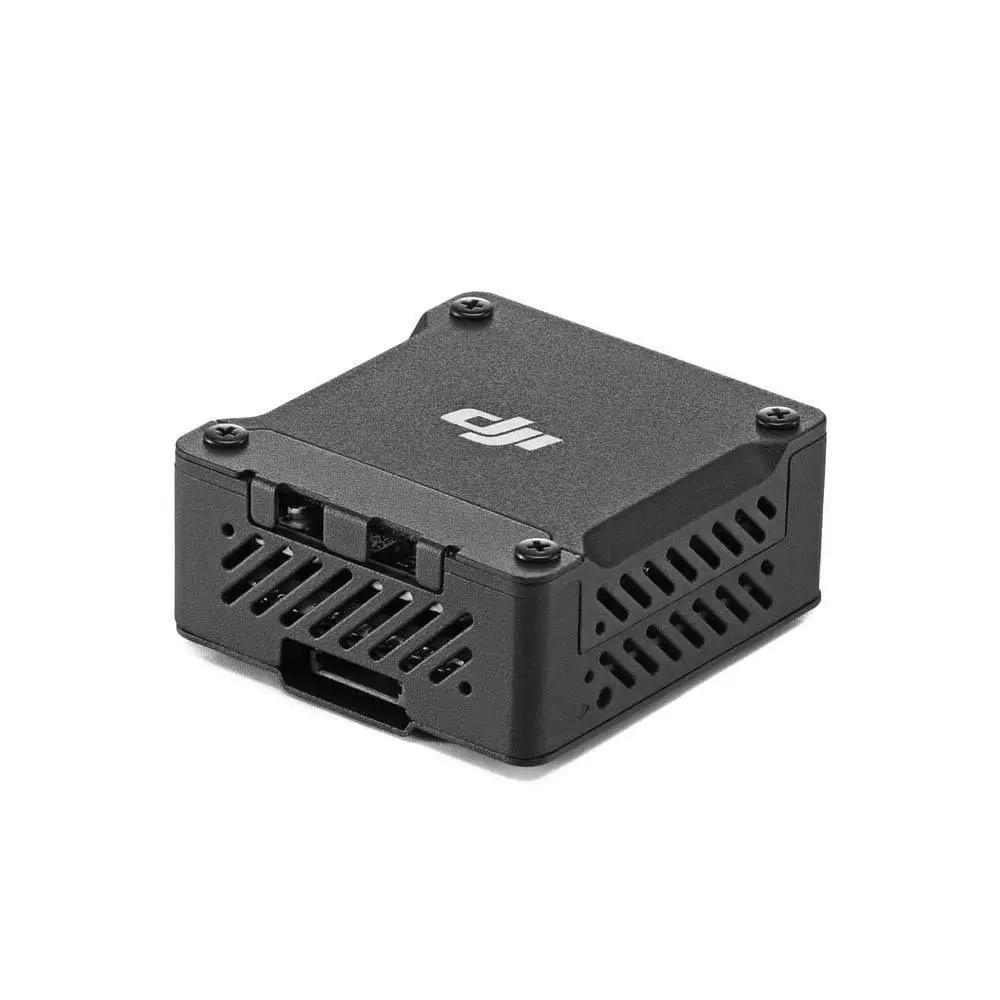 Once the cable is connected, it's time to mount the O3 Air Unit onto your drone securely. A secure attachment ensures no loose connections during flight, which could lead to signal interruptions or other issues. Always double-check the mounting to avoid any mishaps.
Step 3: Organize the Camera Coaxial Cable
Proper cable management is essential to prevent any entanglement of the camera coaxial cable with other wires. Tangled cables can lead to signal interference and potential problems during operation. Taking the time to organize the cables neatly is a small but critical step in the installation process.
Step 4: Install Camera Module
The Air unit camera module is a crucial part of the system, capturing the stunning visuals that make FPV flying exhilarating. Use the provided screws to mount the camera module on your drone securely. Be careful not to overtighten the screws, as excessive pressure could damage the circuitry within the camera.
Step 5: Mount the Antenna Module
The antenna module maintains a stable connection between your drone and your goggles. Properly mounting the antenna module ensures you receive a reliable signal throughout your flight. It's a small but critical step to ensure a smooth flying experience.
Step 6: Organize Cables and Secure
Finally, take the time to organize all the cables neatly and securely fasten them to your aircraft using screws or other appropriate methods. Proper cable management reduces the risk of loose connections and interference during flight, essential for a safe and enjoyable FPV experience.
DJI O3 Air Unit Wiring Diagram

Understanding the wiring diagram for the DJI O3 Air Unit is essential for a successful installation. Let me provide you with some insights into how the wiring works.
The 3-in-1 Cable

Following the wiring diagram provided by DJI is essential to ensure that all these connections are made correctly. Properly connecting the 3-in-1 cable to the respective components guarantees that the O3 Air Unit functions as intended, delivering exceptional HD video transmission and advanced camera capabilities.
What is the O3 Air Unit compatible with?
Drone Compatibility
One of the key factors that drew me to the DJI O3 Air Unit is its compatibility with a wide range of drone frames and flight controllers. The unit's 25.5×25.5mm mounting dimensions and M1.6 screws make it a versatile and standardized form factor. This means it fits most frames available in the market, eliminating compatibility concerns and allowing me to integrate it into my preferred drone setup easily.
Goggles and Controller Compatibility
Beyond its compatibility with drone frames and flight controllers, the DJI O3 Air Unit is optimized to work seamlessly with DJI's supported goggles and remote controllers. This compatibility ensures that I can enjoy the full benefits of the O3 Air Unit, including smooth video transmission and low-latency communication.
Supported goggles include the DJI Goggles Integra, DJI Goggles 2, and DJI FPV Goggles V2. These goggles provide an immersive FPV experience with crystal-clear video feeds and minimal latency.
Regarding remote controllers, DJI O3 Air unit only supports DJI FPV Remote Controller 2.
The compatibility and dimensions of the DJI O3 Air Unit make it a highly desirable choice for drone enthusiasts. It offers a seamless integration process, ensuring pilots experience unparalleled FPV adventures without compatibility issues. Whether I'm a casual explorer or a long-range flyer, the O3 Air Unit's compact size and broad compatibility range open up new horizons for my FPV flying.
Stabilization
As an FPV pilot, stability is paramount when capturing smooth and cinematic footage. The DJI O3 Air Unit takes stability to the next level with two key features: Rocksteady and Gyroflow Stabilization.
Rocksteady Stabilization
Rocksteady is DJI's proprietary image stabilization system that effectively minimizes vibrations and the notorious "jello effect" in videos. The result is silky-smooth footage that looks like it was captured using professional-grade stabilization equipment. Whether flying at high speeds or executing aggressive maneuvers, Rocksteady ensures that my footage remains stable and free from unwanted distortions.
Gyroflow Stabilization
While Rocksteady is the default stabilization mode, the O3 Air Unit also offers Gyroflow Stabilization. This feature can be enabled if you disable the built-in Electronic Image Stabilization (EIS). Gyroflow Stabilization is ideal for situations where I want to maintain complete control over the stabilization process. It uses the drone's gyroscope data to stabilize the footage, offering a different level of creative control.
Storage Support
To enhance the convenience of my FPV flights, the O3 Air Unit comes with 20GB of internal storage. This means I can capture significant footage directly onto the unit without needing an external recording device. Additionally, the unit supports micro SD cards up to 256GB, providing ample storage space for extended flight sessions. The flexibility to choose between internal storage and microSD cards adds convenience and versatility to my FPV setup.
D-Cinelike Color Mode and ND Filter Compatibility
The O3 Air Unit includes the D-Cinelike color mode to enhance my aerial videography further. This mode enables precise color adjustments, allowing me to fine-tune the color palette of my footage for a more cinematic look. It's a powerful tool for achieving the desired visual style in my FPV videos.
Additionally, the camera module of the O3 Air Unit is compatible with the DJI Avata ND Filters Set, which includes ND8, ND16, and ND32 filters. These high-quality ND filters are crafted to preserve true color details and light-dark contrast, even in varying lighting conditions.
They provide flexible aperture control and exposure selection, allowing me to capture professional-quality footage in various scenarios. With the ND filters, I can take my aerial videography to the next level, achieving stunning visuals that stand out from the crowd.
Does the DJI O3 Air Unit have a better range?
Yes, the DJI O3 Air Unit offers an impressive maximum range of 10 kilometers (approximately 6.2 miles). This remarkable range allows FPV drone enthusiasts to explore vast distances and capture stunning footage while maintaining a stable and reliable video transmission signal.
How much is DJI O3 Air unit?
The DJI O3 Air Unit is priced at $229.
As drone enthusiasts around the world embrace the possibilities offered by the O3 Air Unit, the future of FPV flying looks brighter than ever before. With its compatibility, stability, and outstanding video transmission capabilities, the O3 Air Unit has become an essential piece of equipment for FPV pilots looking to take their skills and creativity to the next level.
So, if you're as passionate about FPV flying as I am, consider the DJI O3 Air Unit for your next upgrade. Explore the skies, capture the world from above, and embark on thrilling FPV adventures. The DJI O3 Air Unit is your ticket to an exhilarating and cinematic FPV experience that will leave you in awe of the world from a different perspective.
Disclosure: Some links are affiliate links. As an Amazon Associate,
I earn from qualifying purchases at no extra cost to you.