Do you already have or plan to buy the new DJI Avata? You should consider getting a hard case to protect your expensive FPV gear! Different DJI Avata cases and backpacks can offer different levels of protection for your equipment, so choosing the right one is important. In this blog post, we'll talk about some different options and give you a few tips on what to look for when choosing a case.
STARTRC DJI Avata Case
Are you looking for a strong, water-resistant hard-carrying case for your DJI Avata? Don't look further than the STARTRC Avata Case! This hard case is made specifically for DJI Avata accessories. It can hold DJI Avata Drone, FPV Remote controller, FPV Motion Controller, Goggles, 2 FPV Goggles V2, 3x Batteries, Charger, Charging Hub, and more.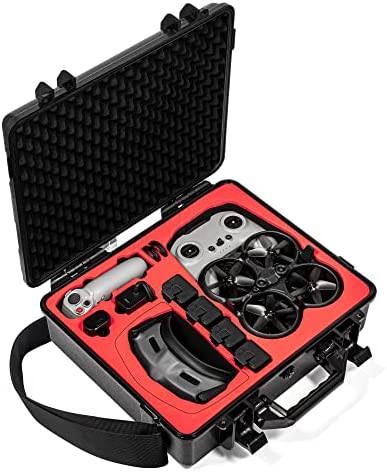 This case for Avata is made of high-strength ABS with Upgrade EVA Multi-layer protection. It can take a lot of punishment and keep your drone and accessories in order. The anti-collision and anti-scratch protection while traveling keep the equipment from getting damaged.
HM.Stanley Waterproof Hard Case for DJI Avata
This protective case has space for one (1) Avata drone, four (4) batteries, and one (1) pair of goggles. 2/ 1x FPV Goggles V2, 1x FPV Controller/ 1x DJI Motion Controller, 1x Charging Hub, ND Filter Set, Propellers, and various other accessories.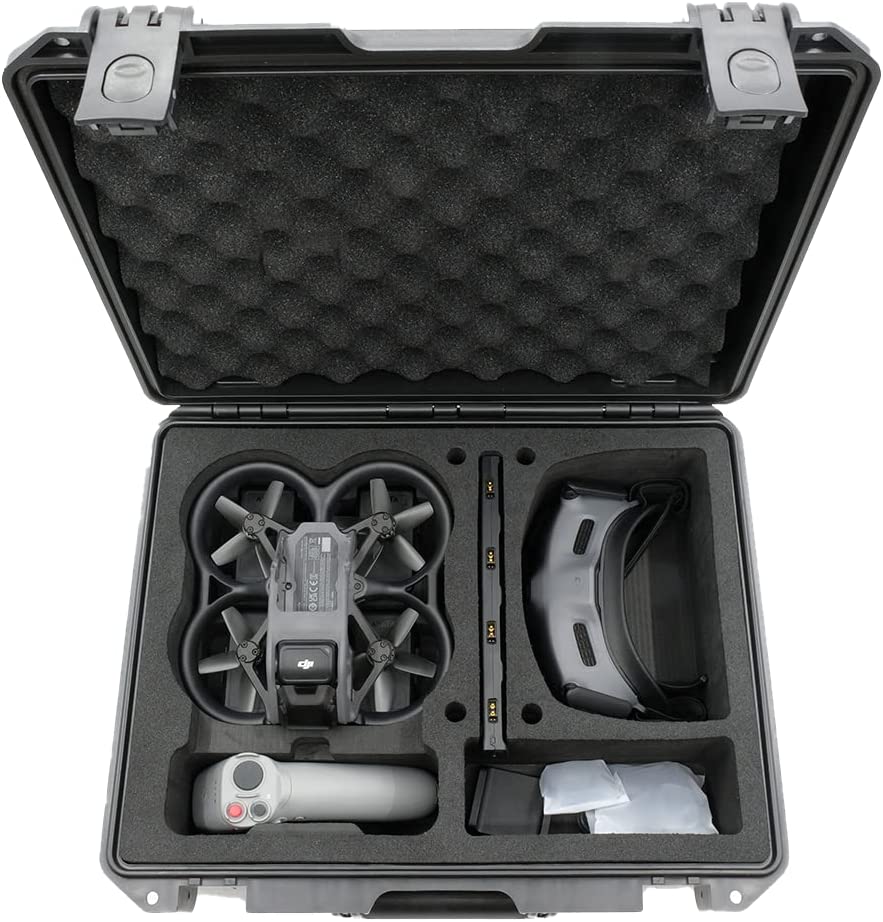 This DJI Avata carrying case comprises high-strength PP and a soft foam insert. It is extremely impact-resistant and helps you keep your drone and accessories organized. This hard case is shockproof, dustproof, and water resistant (rated IP67).
MC-CASES Hard Case for DJI Avata Combo
The new case that MC-CASES has designed for the DJI Avata, which can also protect the DJI FPV Remote Control 2.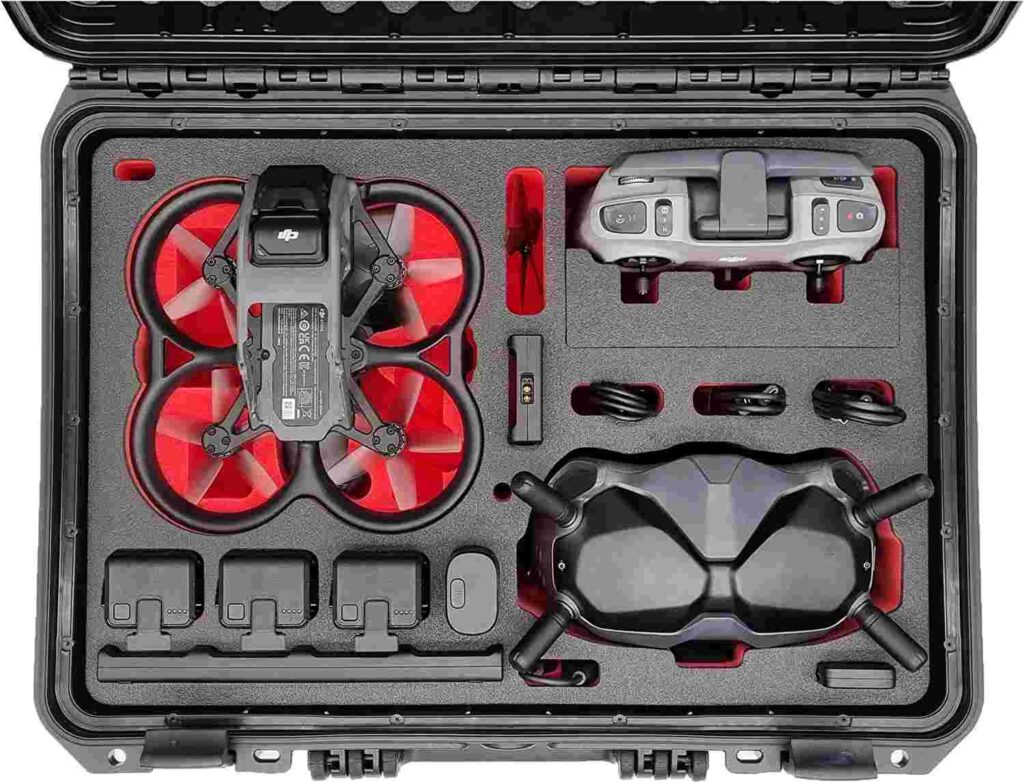 This case gives you the ability to carry and protect both the DJI Avata Combo and the DJI Avata Fly More Set in a single package. Make sure that you have everything in your possession so that nothing gets lost.
STARTRC Avata Carrying Case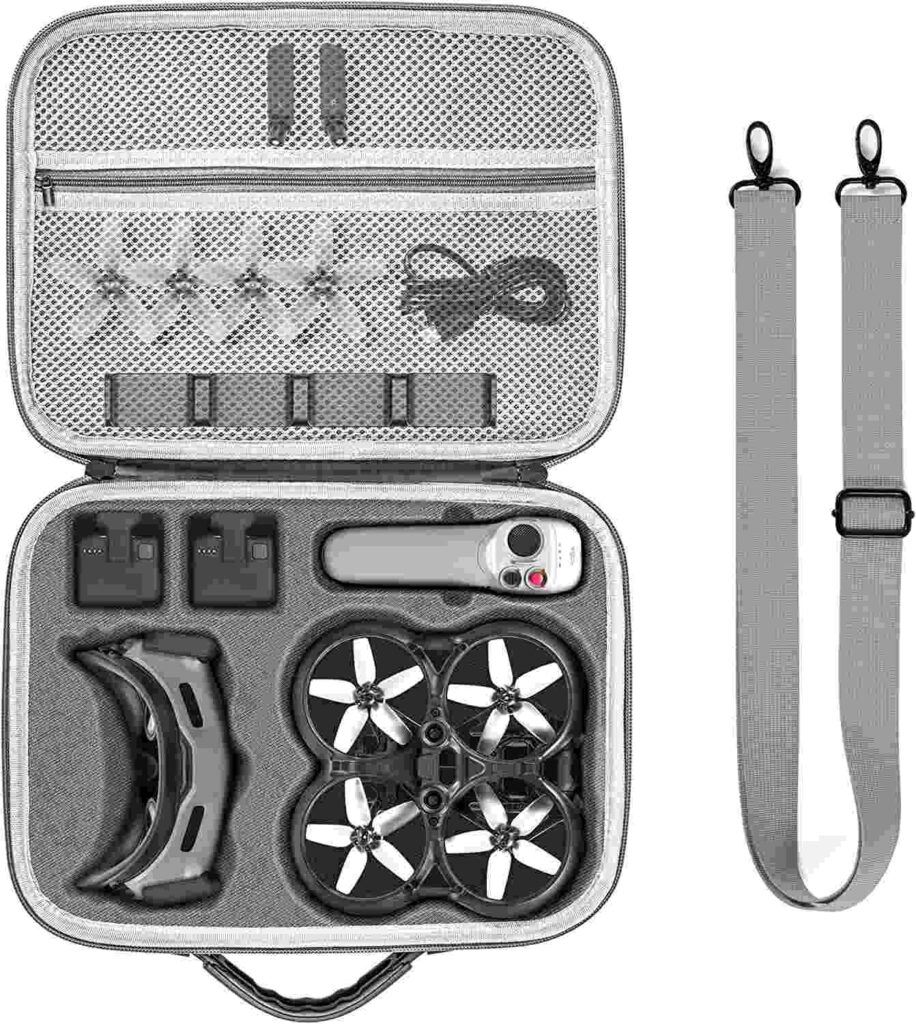 This is another case for carrying the DJI Avata and its accessories from StartRC. The portable hard shell keeps your Avata FPV drone and accessories from scratching or damaging. It can fit an Avata, 1* Motion controller, 3* batteries, 1* Goggles 2, 1* charger hub, cables, propellers, SD cards, and many other drone accessories.
It is made of a soft, highly elastic silicone material, so it is not easy to deform, and the position of the buttonhole is accurate. This means it will not affect the smart controller and prevent foreign objects from colliding with or scratching the Avata drone and accessories.
GPC DJI AVATA COMPACT CASE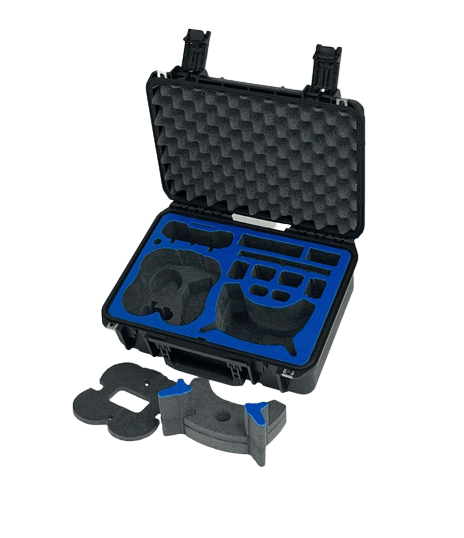 This compact, rugged hard case is designed to keep your new DJI Avata drone and its accessories in order. The DJI Avata Combo, which consists of four spare Intelligent Flight Batteries, a Charging Hub, an FPV Controller and a Motion Controller, and spare props, can be stored in this case.
DJI Avata Case by CYNOVA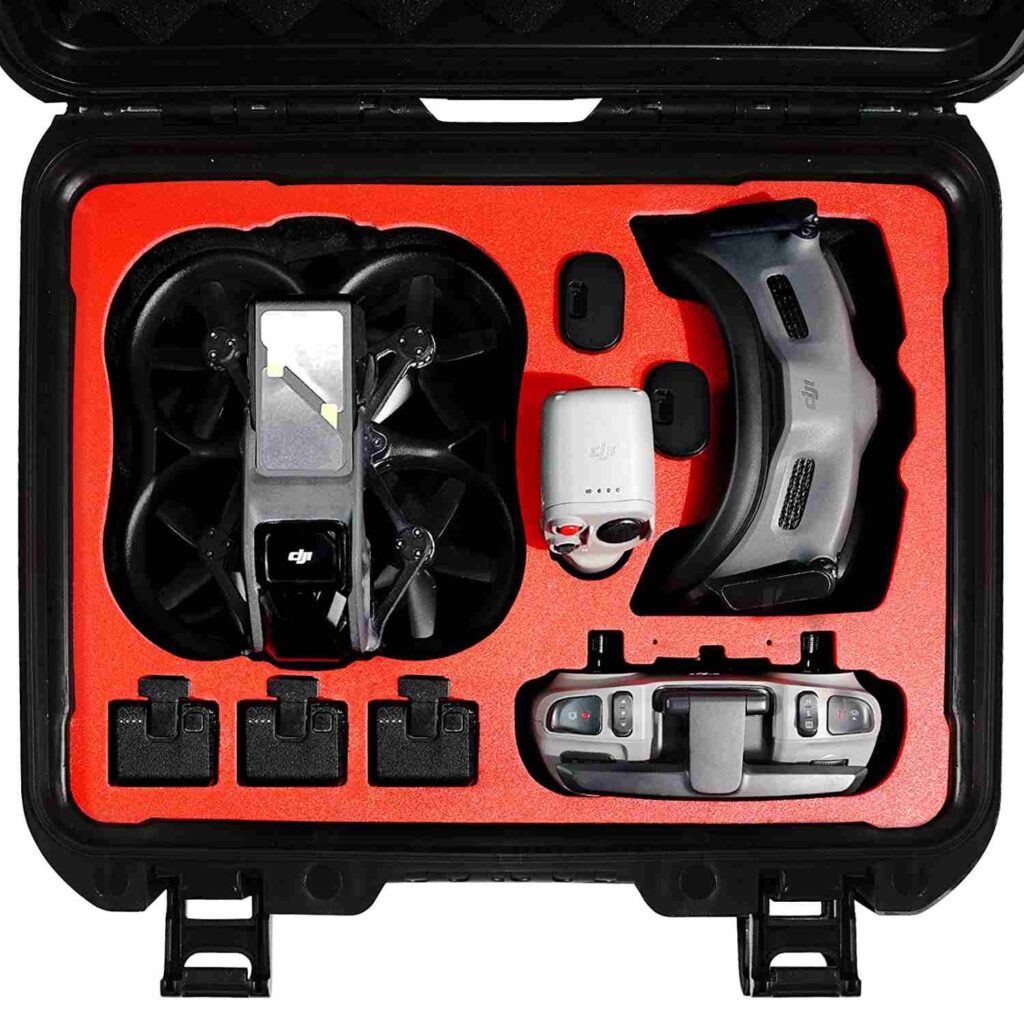 This carrying case is specially designed for the DJI Avata Pro-View Combo, the DJI FPV Remote Controller, and other accessories.
This DJI Avata Hard Case is good for 1 x Avata FPV Drone, 1 x FPV Remote Controller, 1 x Motion Controller, 1 x DJI Goggles 2, 4 x Flight Battery, 3 x Goggles 2 Battery, Power Adapter, ND Filter, propellers, gimbal protectors, lanyard, and various other cables and accessories.
It is constructed of high-strength ABS with upgraded EVA multi-layer protection, which makes it incredibly shockproof and helps keep your drone and accessories organized.
FPVtosky Case for DJI Avata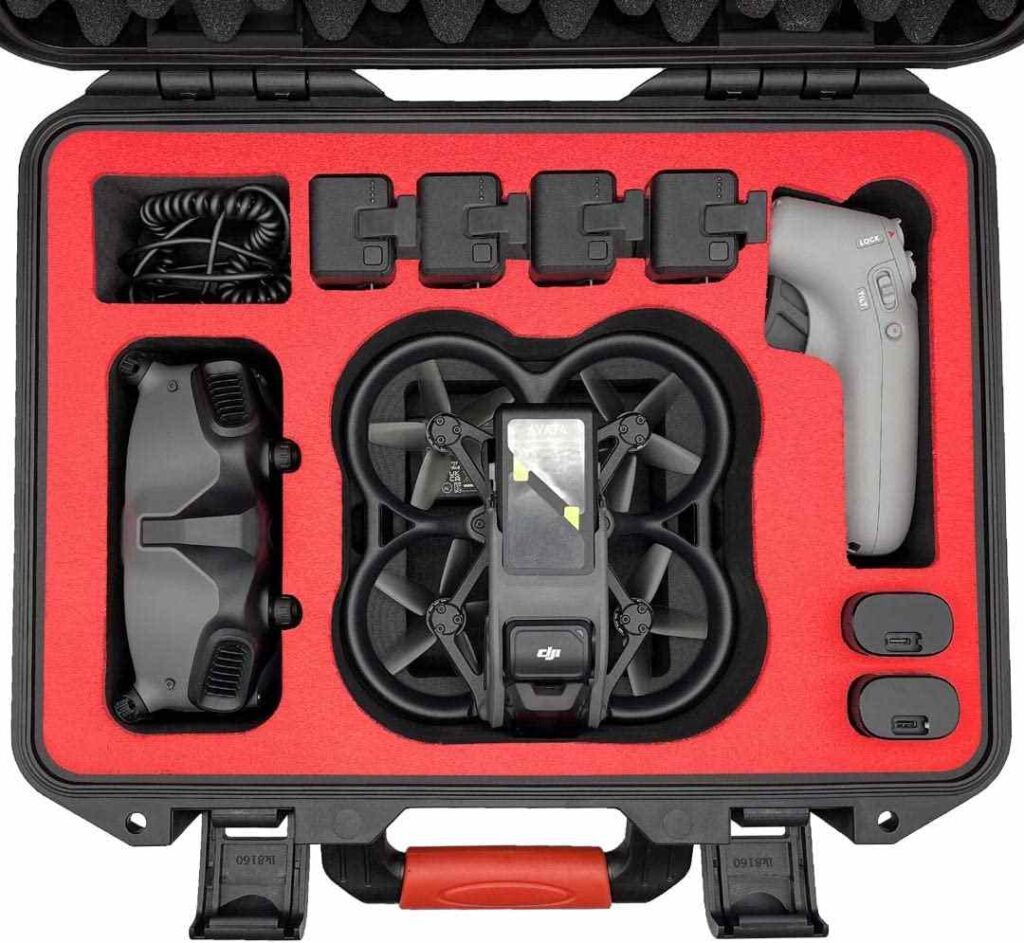 This DJI Avata hard case can fit the Pro-View Combo and other accessories. The hard case can fit 1 x DJI Avata drone, 1 x DJI motion controller, DJI goggles 2 x 1, 5 x flight battery, 2 x goggles 2 battery, power supply, ND filter, propeller, gimbal protection, carrying strap, etc.
Multiple flexible expansion spaces let you add more DJI Avata accessories. The outside of the case is made of hard engineering plastic, and the inside is filled with high-quality EVA foam.
ZJRXM DJI Avata Case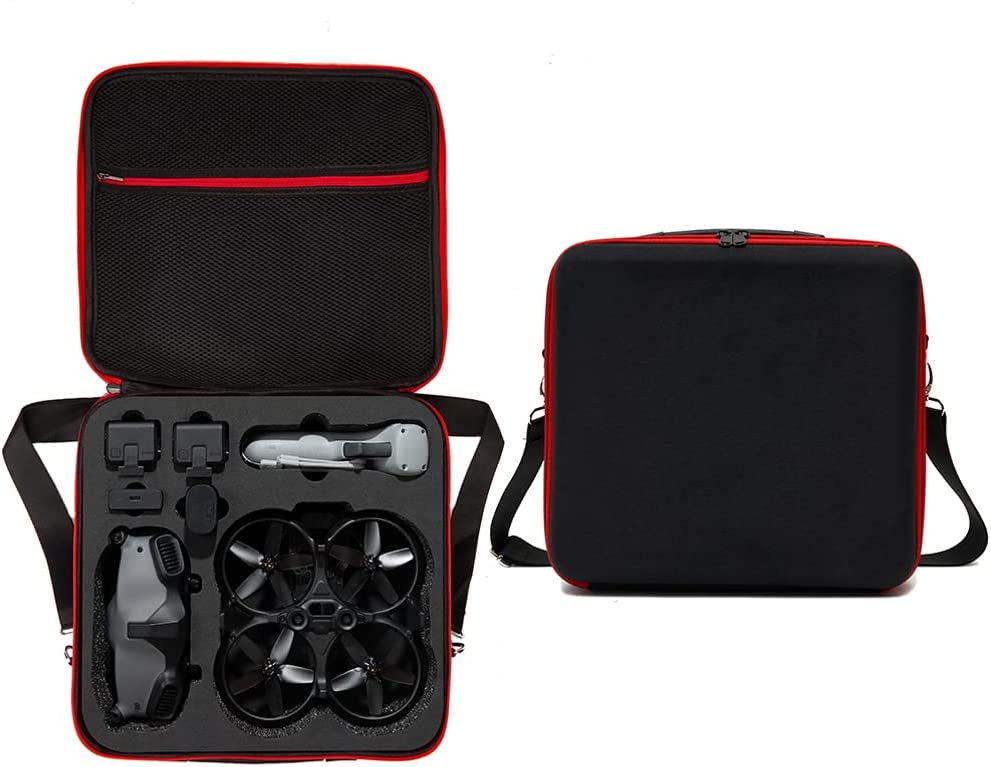 This case is specifically for DJI Avata Pro-View Combo. It is easy to transport and can accommodate the essential DJI Avata accessories.
This durable, portable carrying case safeguards your Avata FPV drone against scratches and dings. This Avata FPV drone bag is lightweight and easy to transport, making it ideal for outdoor activities or extended travel.
DJI Carry More Backpack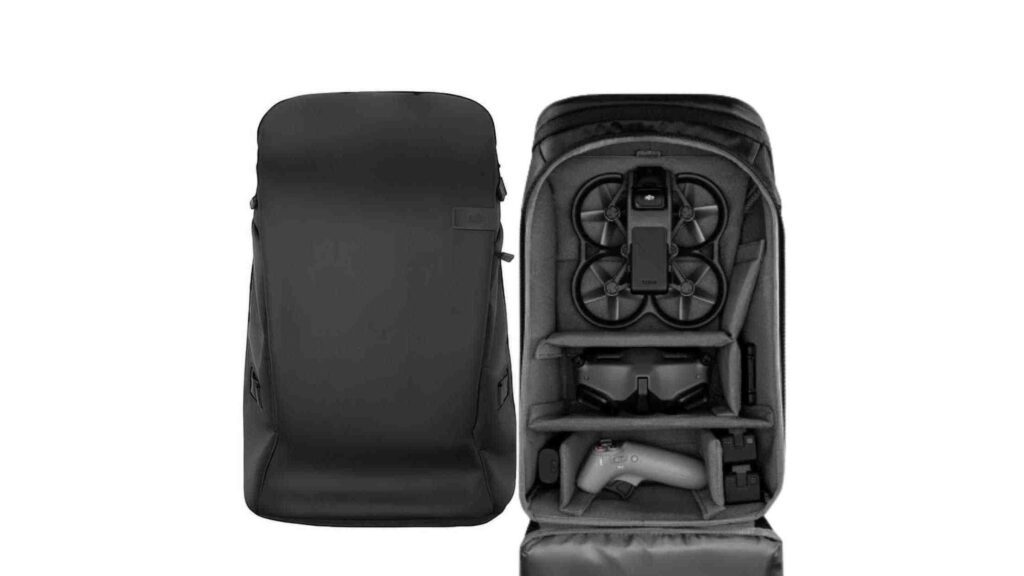 The DJI Carry More Backpack is perfect for those who travel with their DJI Avata, Goggles, and motion controller. The backpack has plenty of space to store all your gear, and dividers make it easy to customize the interior compartments to fit your needs.
Shoulder Bag For DJI Avata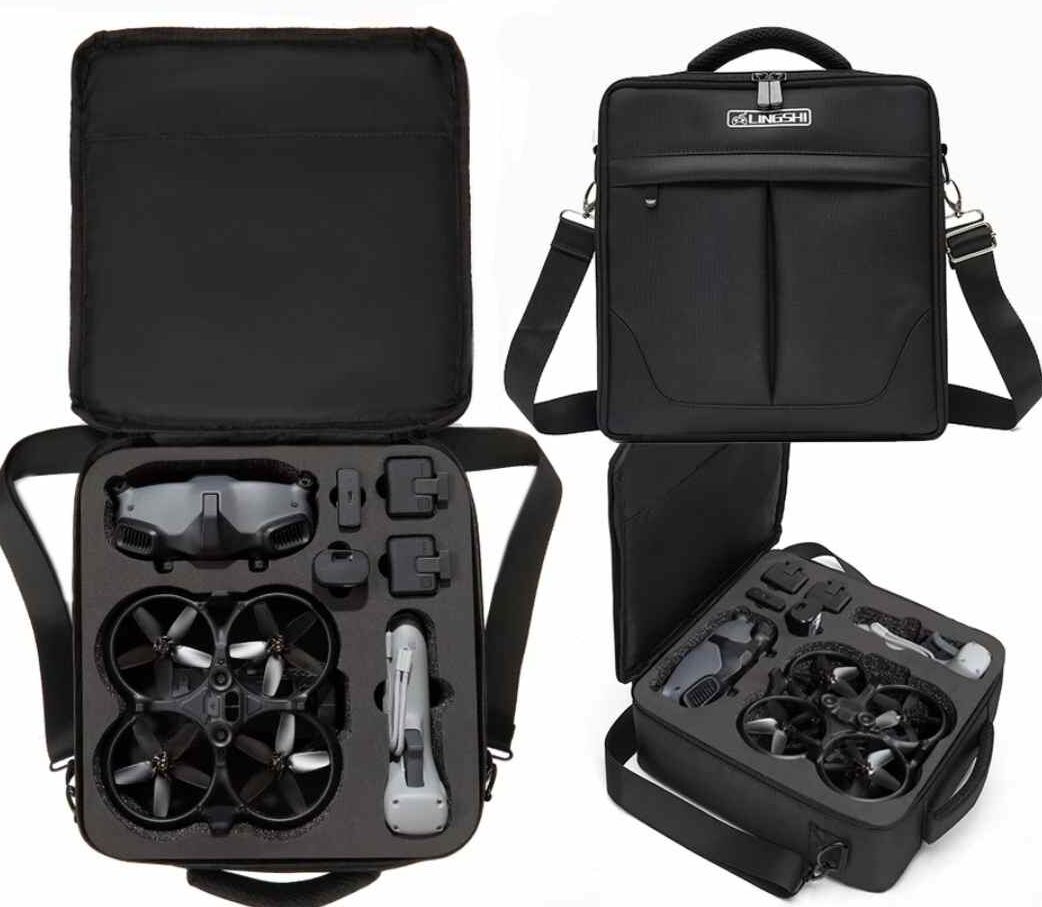 Look no further if you're looking for a stylish shoulder bag that can accommodate your DJI Avata drone, Goggles 2, motion controller, Avata and goggles 2 batteries. This bag has a stylish design that makes it easy to carry around. Plus, the bag is waterproof, so that you can take it anywhere!
DJI Avata Backpack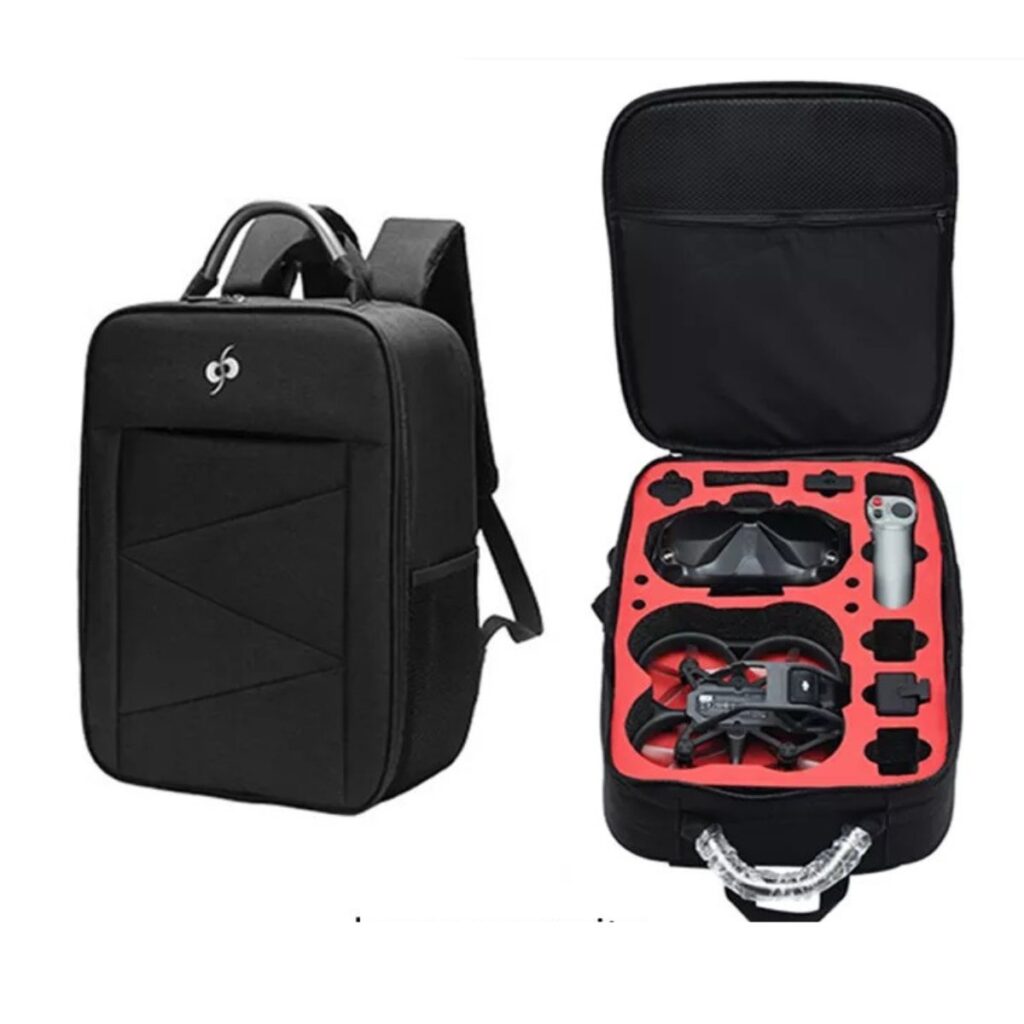 This Travel Backpack for DJI Avata is perfect for safely storing your drone and accessories. The backpack is water resistant, making it ideal for taking on various adventures. The backpack also features comfortable straps, making it easy to wear and carry.
How to choose a drone case?
It's important to protect your expensive FPV gear with a drone case. Check these features below when choosing a drone case:
Your drone, remote control, propellers, flight batteries, and chargers should all fit in the case.
The second thing you should look at is the foam cushioning inside. Cut foam is the only material that will protect your fragile equipment because it is naturally resistant to shock.
Also, it has to be strong, sturdy, and long-lasting, but it has to be soft enough to hold your drone like a cloud, no matter how bumpy the ride to your destination is.
These DJI Avata Hard Cases and Backpacks are an excellent way to safeguard your drone and its accessories. With these cases, you can safely transport and store your drone with ease. Therefore, if you're looking for a good way to protect your DJI Avata drone, these cases are your best option!
Disclosure: Some links are affiliate links. As an Amazon Associate,
I earn from qualifying purchases at no extra cost to you.