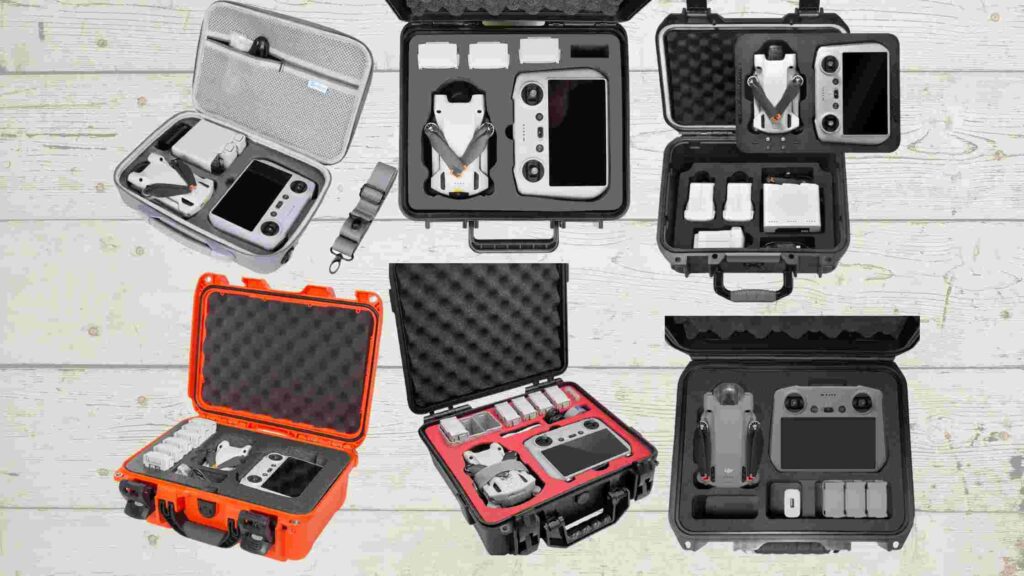 Because the DJI Mini 3 is an expensive drone, you should invest in a protective hard case for it. I have compiled a list of the best DJI Mini 3 Pro cases in the hopes that it will assist you in making a purchase decision.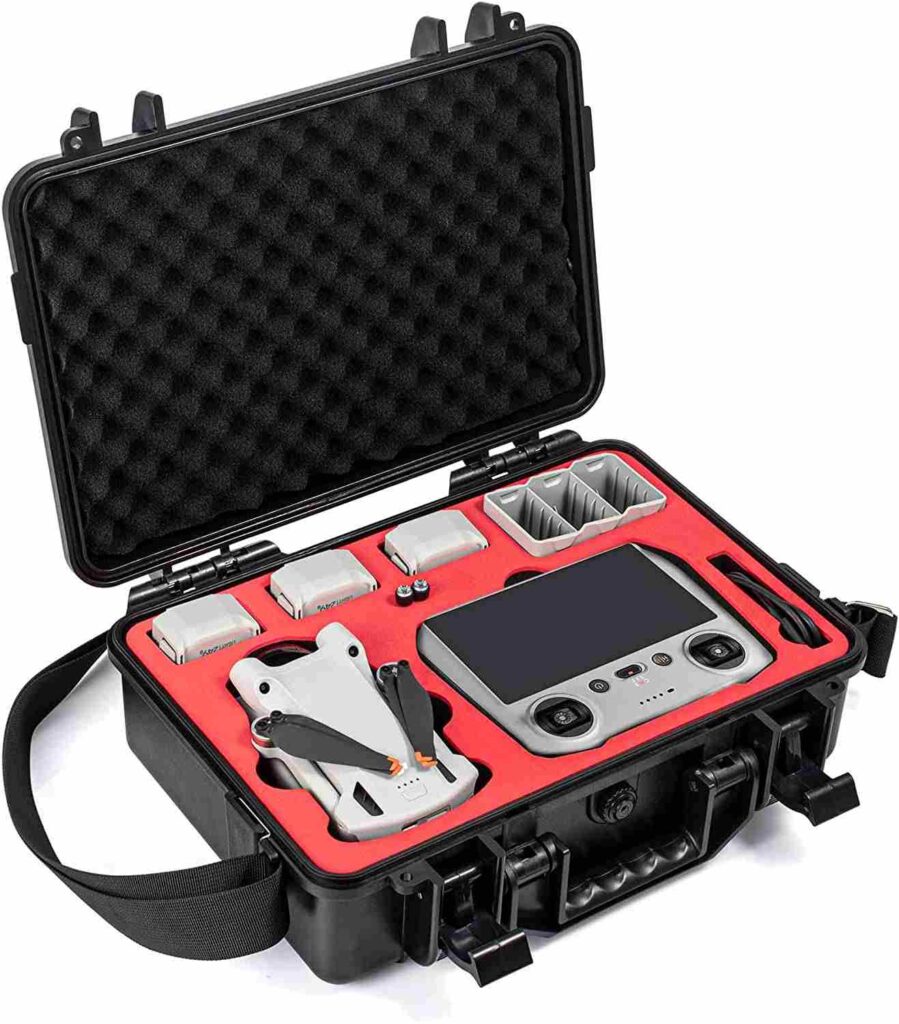 If you are looking for an excellent DJI Mini 3 case that is both impact resistant and high-strength, then the STARTRC Mini 3 Pro Case is a great option.
This case is made with high-quality ABS materials and an upgrade EVA layer of protection, meaning that it will stand up to even the most rigorous use. This DJI Mini 3 hard case is perfect for traveling or home storage. It is water and shockproof and has a secure closure.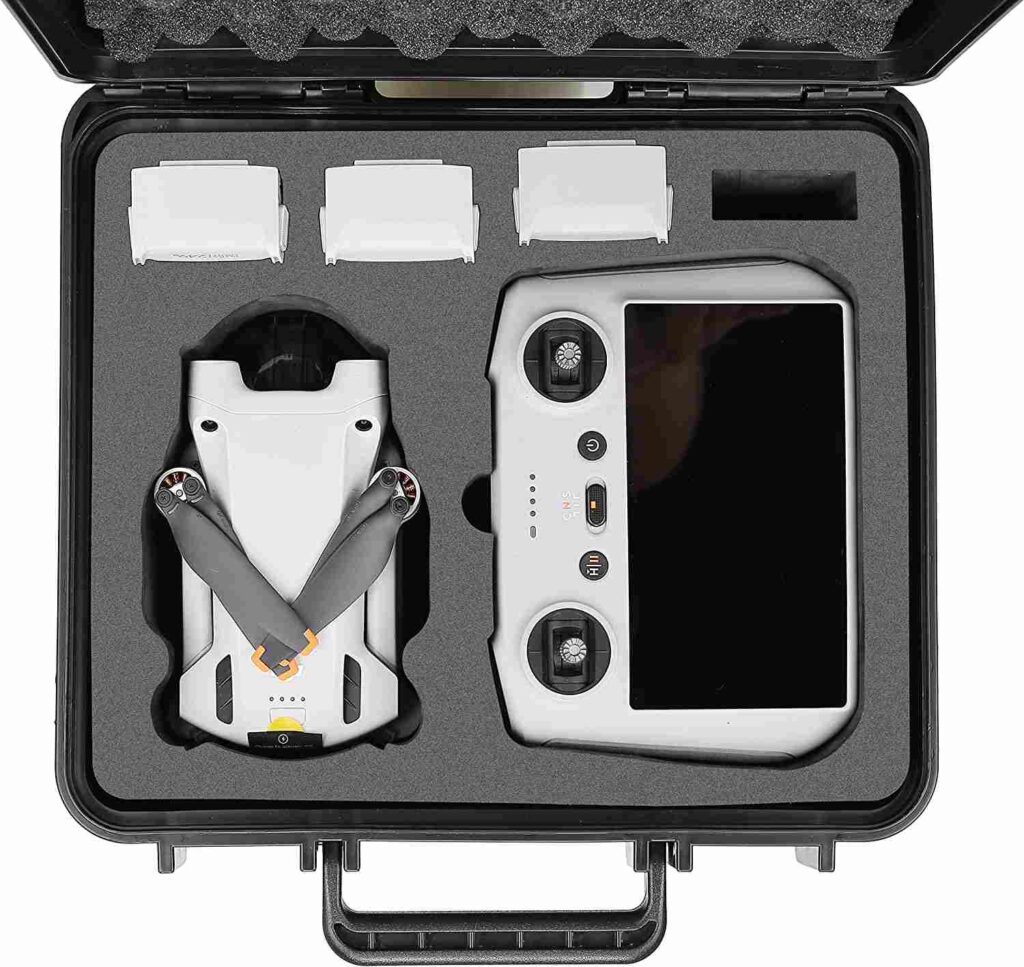 The DJI Mini 3 case is made of impact-resistant high-density Polypropylene (aka PP) engineering plastic that is solid and durable. This waterproof case can protect your drone from being damaged in accidents or from being accidentally dropped. It also has a watertight seal that allows you to use your drone safely in wet or rainy conditions.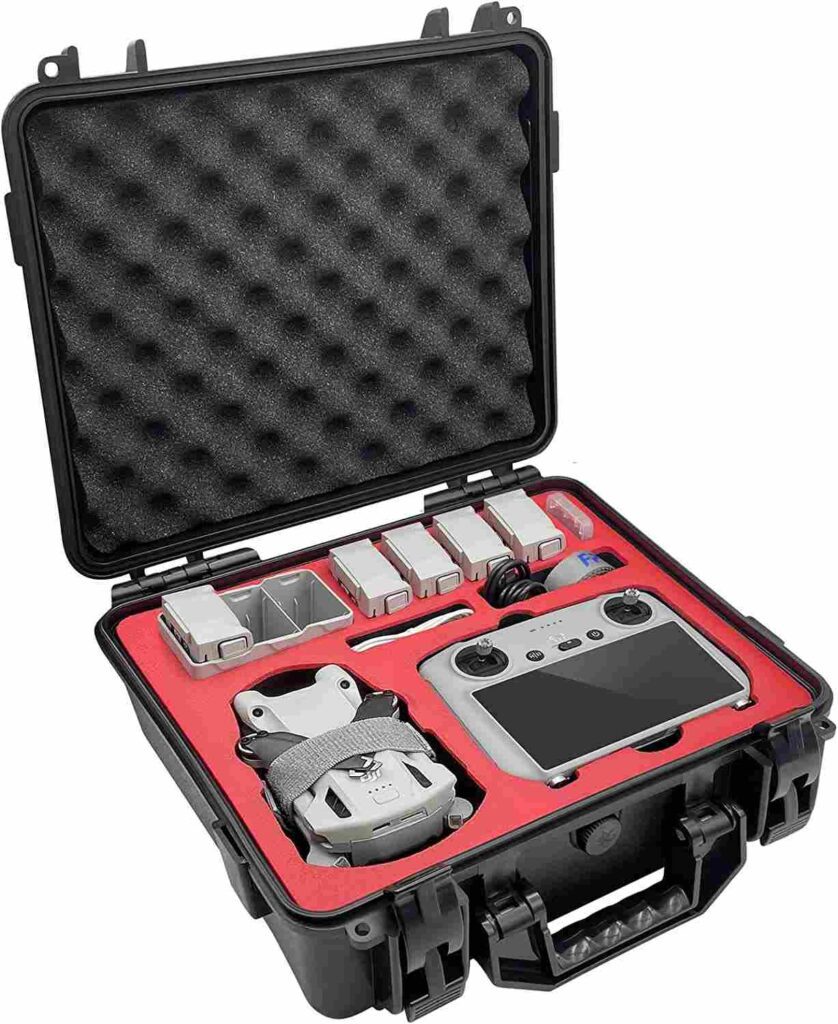 Do you ever feel like your expensive drones and accessories are getting slightly beaten up? Well, don't worry, as there is now a new case for them that is made of tough yet delicate EVA material.
The case is easy to maintain and protects your drone and accessories from damage or impact. Plus, it's also very affordable. So if you're looking for a new way to keep your gear safe, this DJI Mini 3 Case should be on your radar!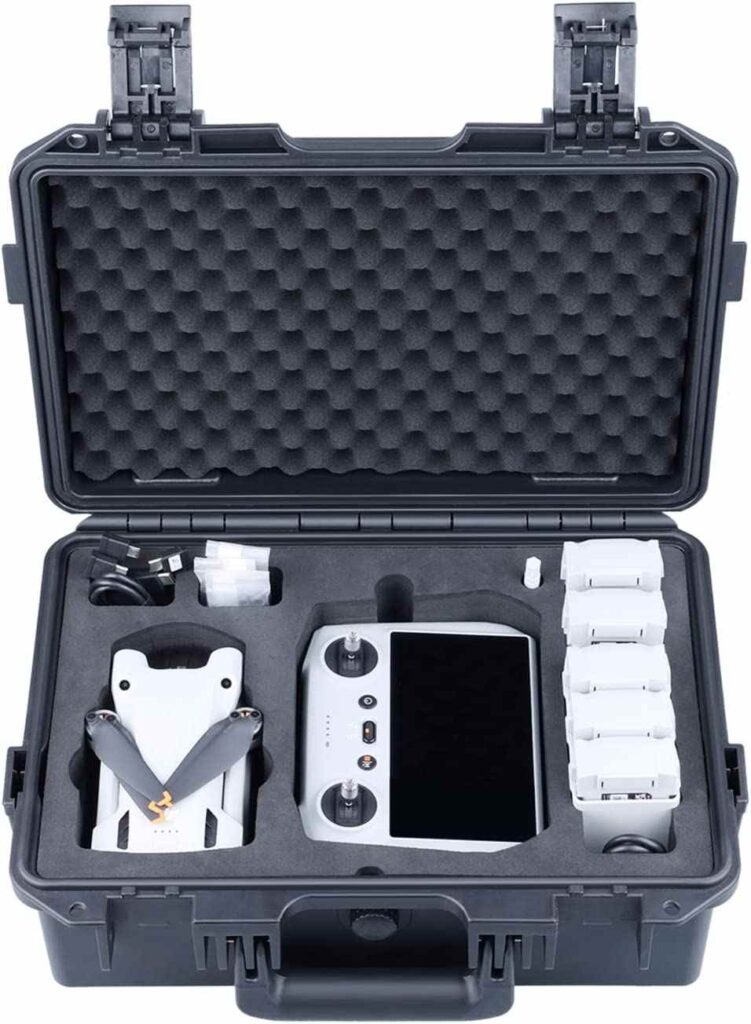 If you're the type who is always looking for an easy and organized way to keep your drones, accessories, and other items safe, then you'll love this DJI Mini 3 case. This case is made of high-strength PP and soft foam insert, which makes it incredibly impact-resistant and keeps everything organized.
Plus, it's also easy to take apart and put back together again should any problems arise. So if you need a durable yet easy-to-use DJI Mini 3 Pro case, this case is definitely what you need.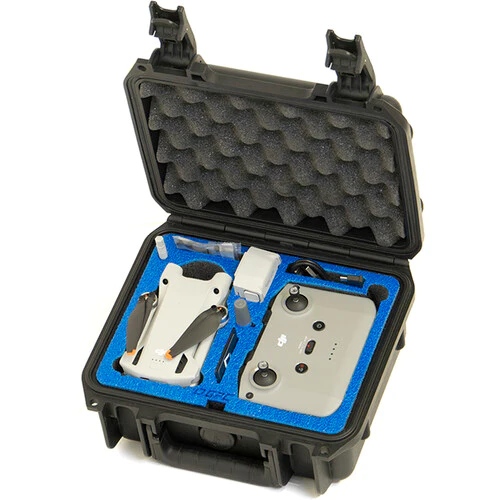 A convenient carrying case for your DJI Mini 3 Pro, an additional battery, and the RC-N1 controller. It comes with a screwdriver slot, a slot for the GPC LensPen MicroPro, and a slot for the GPC Micro SD Card Holder. Under the remote control is a storage space that can store cables and other little things.
The precision cutting with a water jet using closed-cell foam is designed to resist water and dust infiltration. It has a custom foam protected by a sturdy SKB military spec case, the kind of case that leaders in both the military and industry use.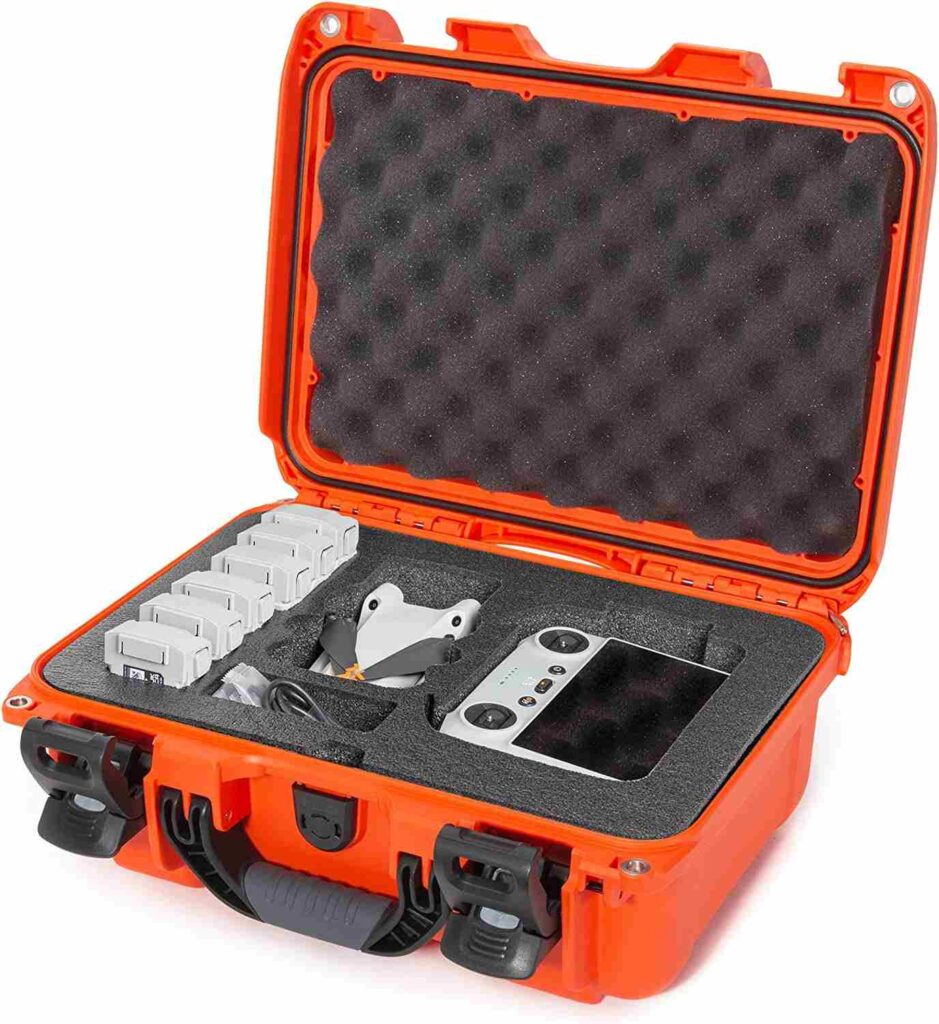 The Nanuk 915 hard case is a custom-made case that is specifically designed to safely and efficiently store the DJI Mini 3, Fly More Combo Package, RC-N1, or DJI RC controller. The case features a durable and soft foam insert that makes it perfect for protecting your device.
Most drone pilots are always looking for a travel case that can protect their devices and equipment while on the go. This Nanuk 915 for DJI Mini 3 Case is perfect for those looking for an automatic purge valve that equalizes pressure on the inside of the case when traveling. This will help keep your devices and equipment safe while on the road.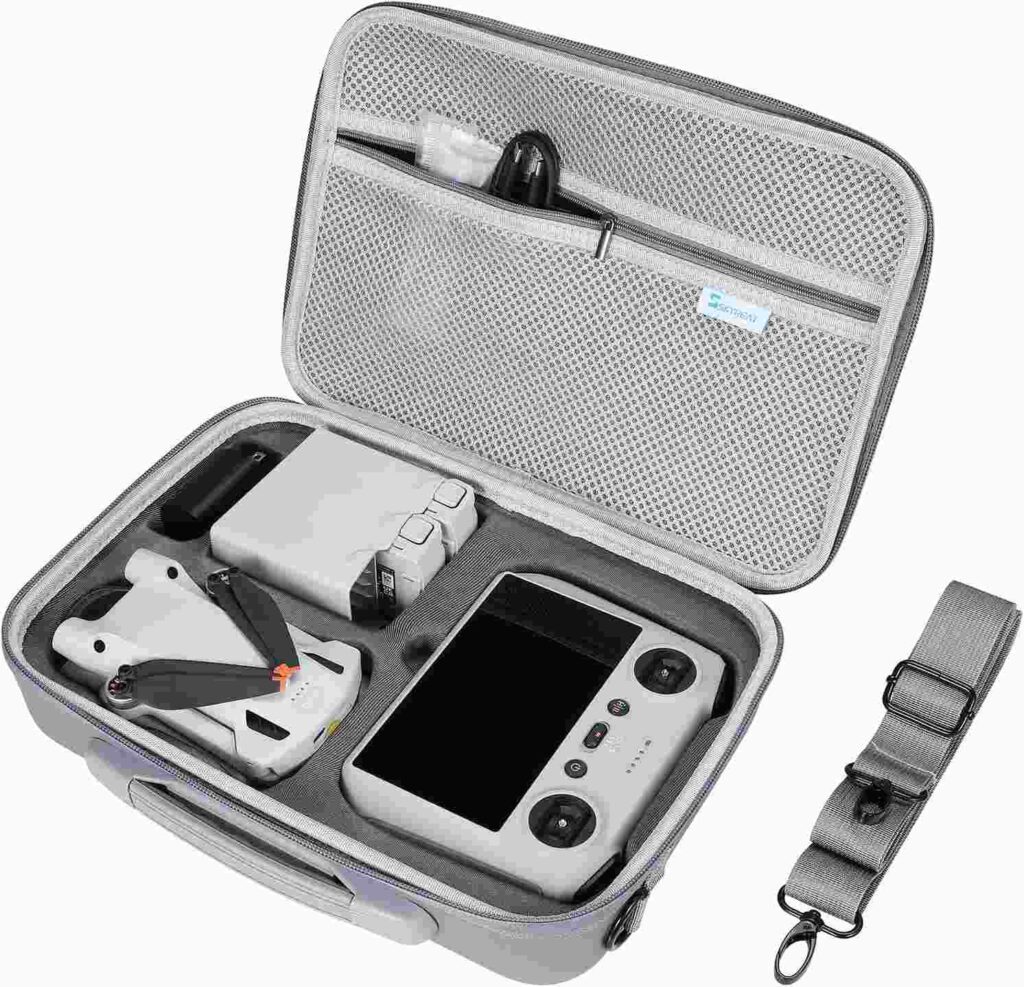 The DJI Mini 3 is an excellent drone for beginner pilots but can still be damaged if not kept safe. With this in mind, the best way to protect your drone is to make sure that it has a case made of unique leather shell material and specifically molded to protect it from damage. This will ensure that your drone remains operational and in good condition even when you are not using it.
This Mini 3 case is perfect for everyday use or travel. It has a non-slip handle and shoulder strap, so you can easily place and retrieve your drone without worrying about it falling off your back. Plus, the simple design makes it easy to take with you wherever you go.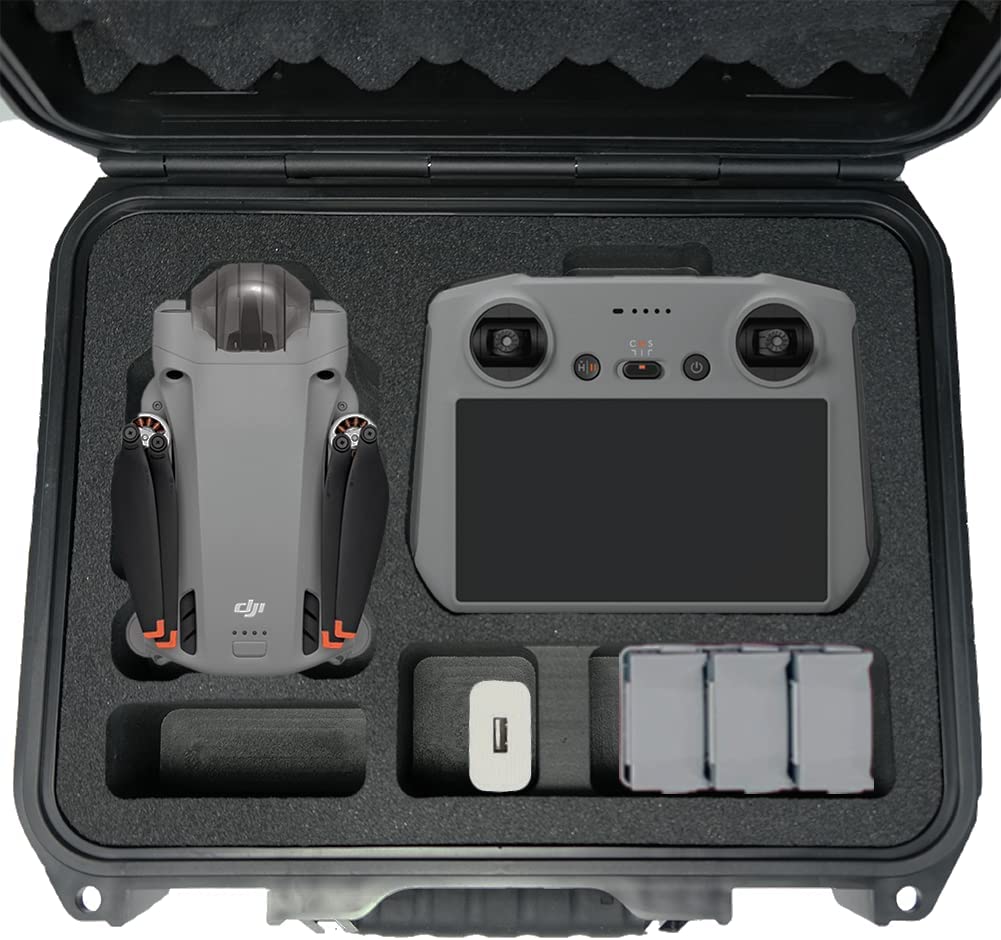 This DJI Mini 3 case is made of high-strength PP and a soft foam insert, meaning it's incredibly impact-resistant and keeps your drone and accessories organized. This is an excellent option for those looking for a protective case that is easy to use and keep clean.
This case has enough space for a Mini 3 Pro Drone, extra batteries, a new DJI RC- N1/ DJI RC controller, Charger, Charging Hub, RC Cable, ND Filter Set, spare propellers, and additional miscellaneous items.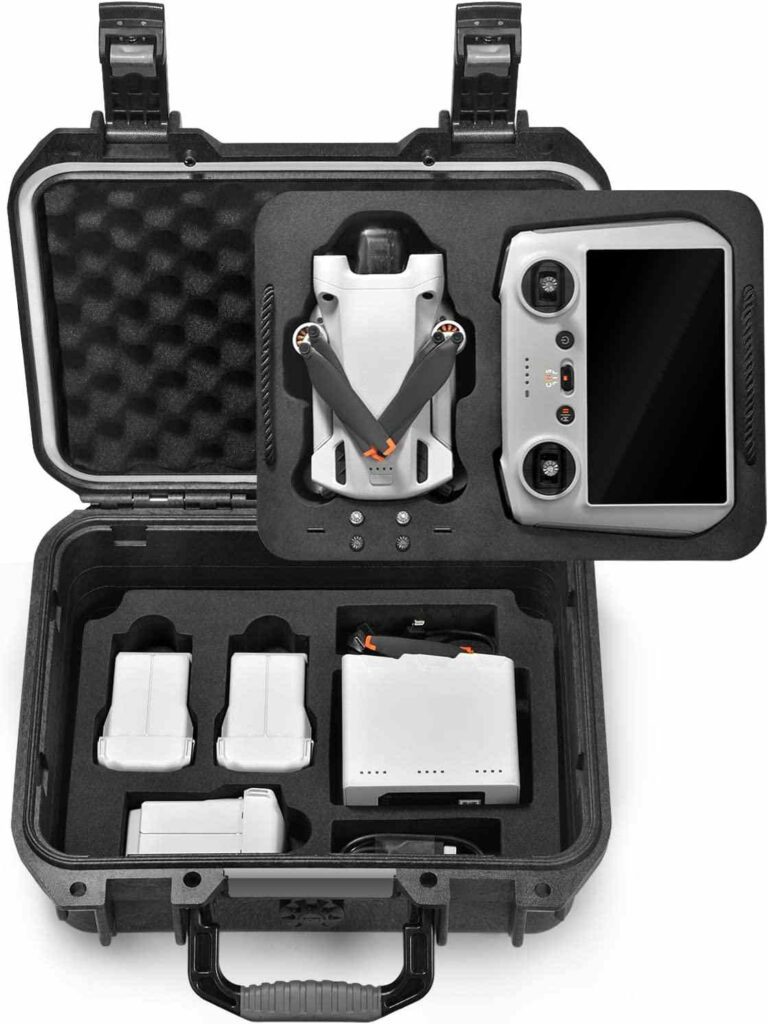 The DJI Mini 3 Pro hard carrying case shell is made of injection-molded polyethylene alloy, using a unique process that makes it strong and pressure-resistant. The shell is also designed to protect the DJI Mini 3 from scratches and damage.
It comes with a built-in soft anti-vibration sponge filled with pre-cut custom double-layer foam, which makes it perfect for storing your drone and combo kit, and it also helps to keep your drone looking good.
The new DJI Mini 3 Pro drone is a great little flyer, and it needs to be kept in mind that it can get scratched or bumpy. It would be best if you had a case for this to keep this from happening. This DJI Mavic Mini 3 Pro Case is made out of hardshell plastic and will protect your drone from any scratches or bumps.
This compact case can hold a wide range of drone accessories, such as a remote controller, 3 batteries, 1 charger hub, data cables, props, and SD cards. With this case, you can easily take your drone to any event or workshop without worrying about having too much space or not being able to carry all of your necessary components.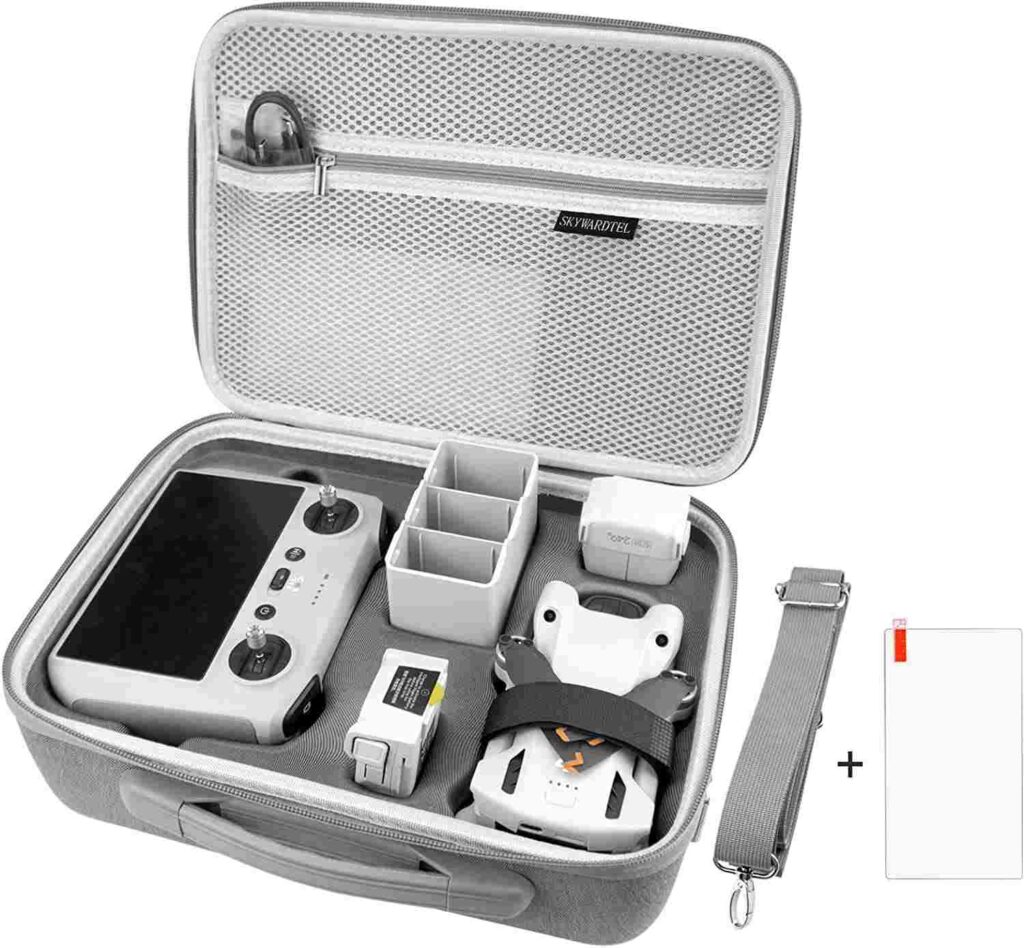 The DJI Mini 3 Pro Drone is made of high-quality EVA material, shock-resistant, and wear-resistant, making it perfect for taking on any outdoor adventure. The casing is also resistant to bumps, ensuring your drone stays in good condition even on rough ground.
This DJI Mini 3 shoulder bag is easy to carry with an adjustable shoulder strap and ergonomic handle. It has a comfortable grip for outdoor activities. Suitable for travel, hiking, and other indoor activities.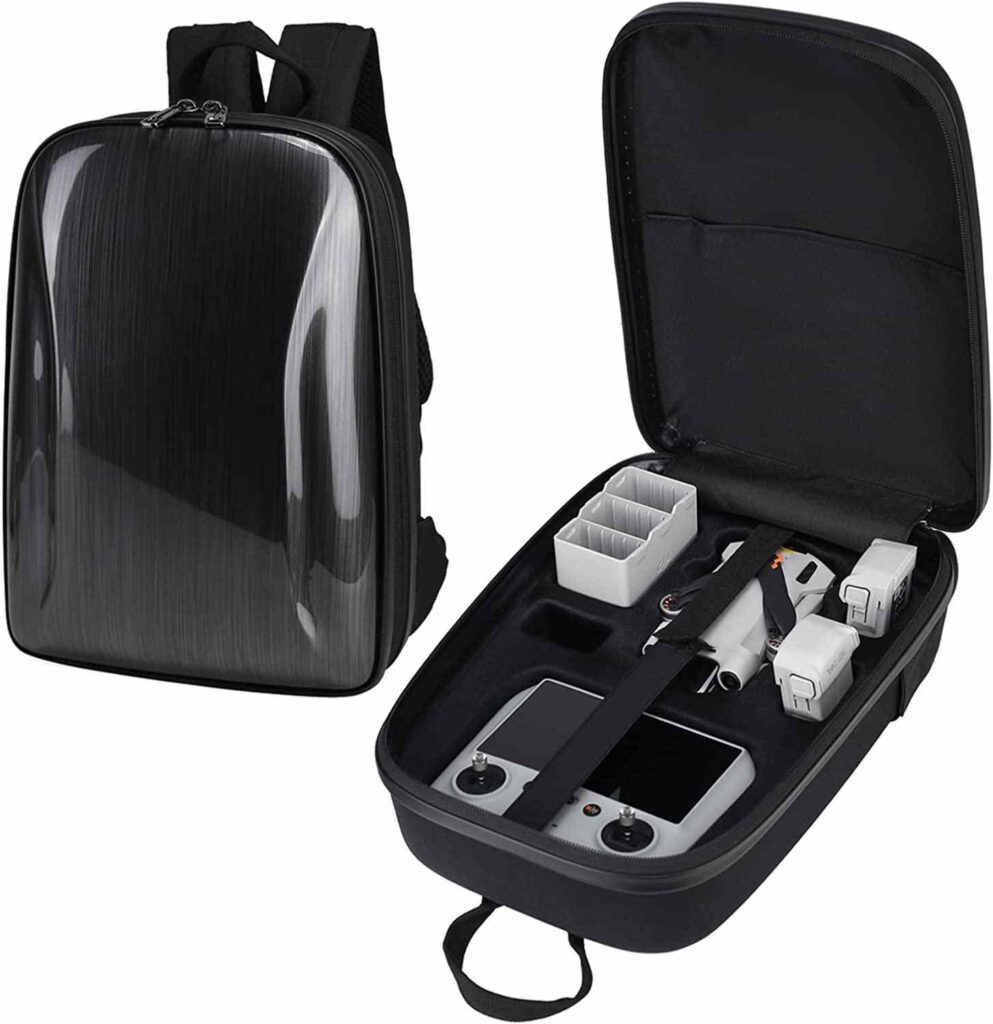 This backpack can hold either the DJI RC-N1 remote controller or the DJI RC in addition to the drone and other accessories. This is important as it gives users more storage space to keep their devices and other items.
This waterproof, moisture-proof hard shell backpack can protect your DJI Mavic Mini 3 pro fly more from short-term exposure to water and extreme weather conditions.
This backpack is perfect for those who want to keep their drone safe and sound while on the go. The bag has a durable hardshell casing that will protect your drone from being damaged or wet.
I hope you found the information you need in this article to find the ideal case for your pricey DJI Mini 3 Pro drone. Enjoy your flight while staying safe.