Unleash the possibilities of FPV indoor shooting with the revolutionary Cinelog 20 by GEPRC. Perfectly suited for real estate and commercial ventures, this cutting-edge 2-inch Cinewhoop CineLog20 is equipped with versatile video transmission systems, such as Link Wasp, O3 AIR Unit, Walksnail, and Analog. In this blog, we explore the features and performance that make Cinelog 20 stand out as one of the best choices for indoor FPV enthusiasts.
Cinelog 20 Key Features:
The Cinelog20 FPV drone with the DJI O3 Air unit takes aerial filming to new heights with its lightweight pusher design. What sets this version apart is its optimized camera gimbal vibration reduction system, which provides a stable and efficient mounting platform for the O3 Air Unit.
Meet Cinelog20: An In-Depth Review
Design and Build Quality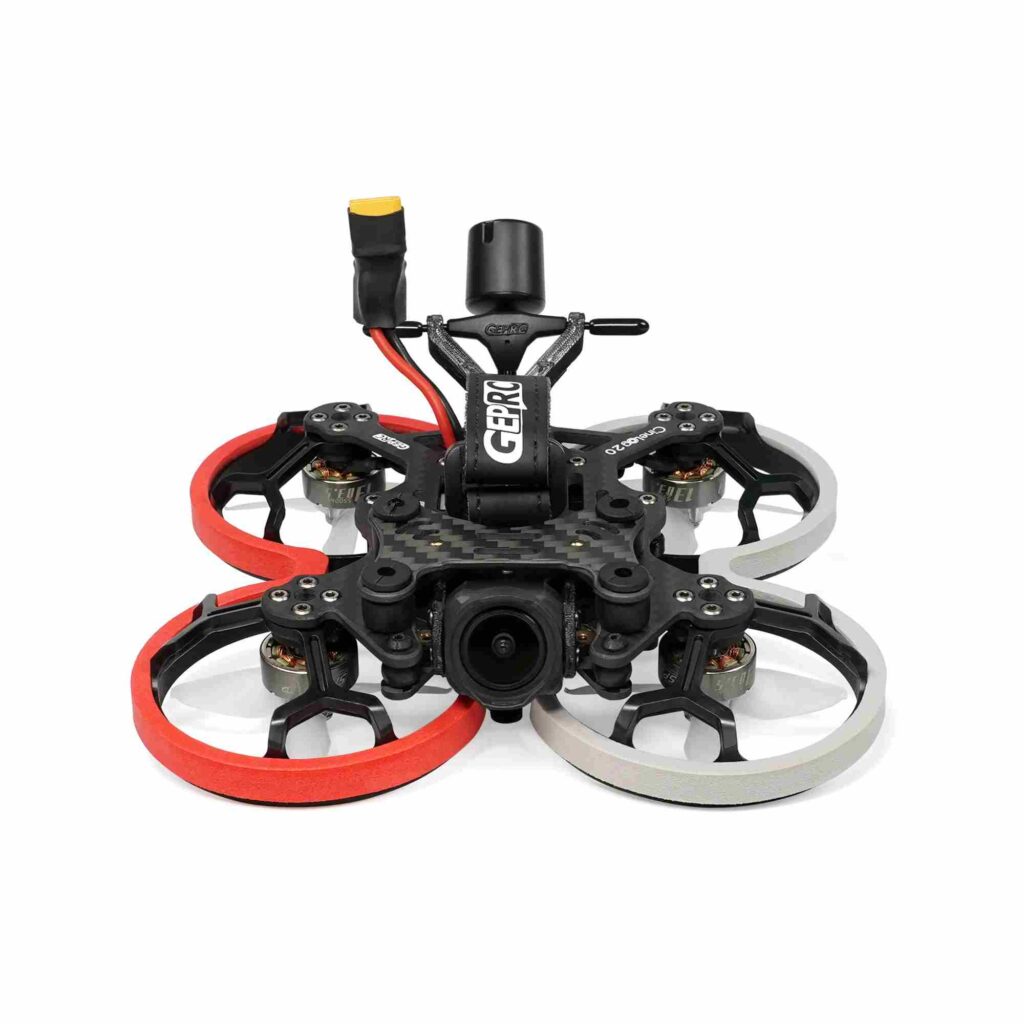 Meet the amazing Cinelog20 FPV drone, a small and lightweight marvel designed for incredible flying fun! With its 2-inch pusher design and a wheelbase of 100mm, this drone is perfect for exploring tight spaces and capturing breathtaking footage. It can carry various cameras like the Naked GoPro 8/9/10/11, Insta360 Go2, and DJI Action2, ensuring you never miss a moment worth recording!
One of the Cinelog20's impressive features is its camera gimbal, which easily eliminates annoying vibration and jello effects, giving you smooth and steady shots. It's equipped with an outer EVA damping ring, reducing the impact force and enhancing its durability. The flight controller mounting holes are spaced perfectly at 25.5mm by 25.5mm, making it easy to install and control.
The Cinelog20 boasts a beautiful combination of aesthetics and engineering, resulting in its compact and stylish design. The camera gimbal's soft connection damping design ensures your footage remains stable and clear, even during exciting maneuvers.
Whether you prefer 20mm x 20mm or 25.5mm x 25.5mm VTX mounting holes, the Cinelog20 accommodates both options for versatility. Its motor mounting holes are set at 9mm x 9mm, and it's perfect for 2-inch propellers, ensuring a powerful and agile flight experience.
While the Cinelog series is well-known for its smooth flying capabilities, it's essential to remember that this drone is not as durable as some of its competitors, like the Axisflying Z20 or the Cinerace 20. However, its thrilling flight performance and incredible footage make it worth the extra care during flights.
Cutting-Edge Technology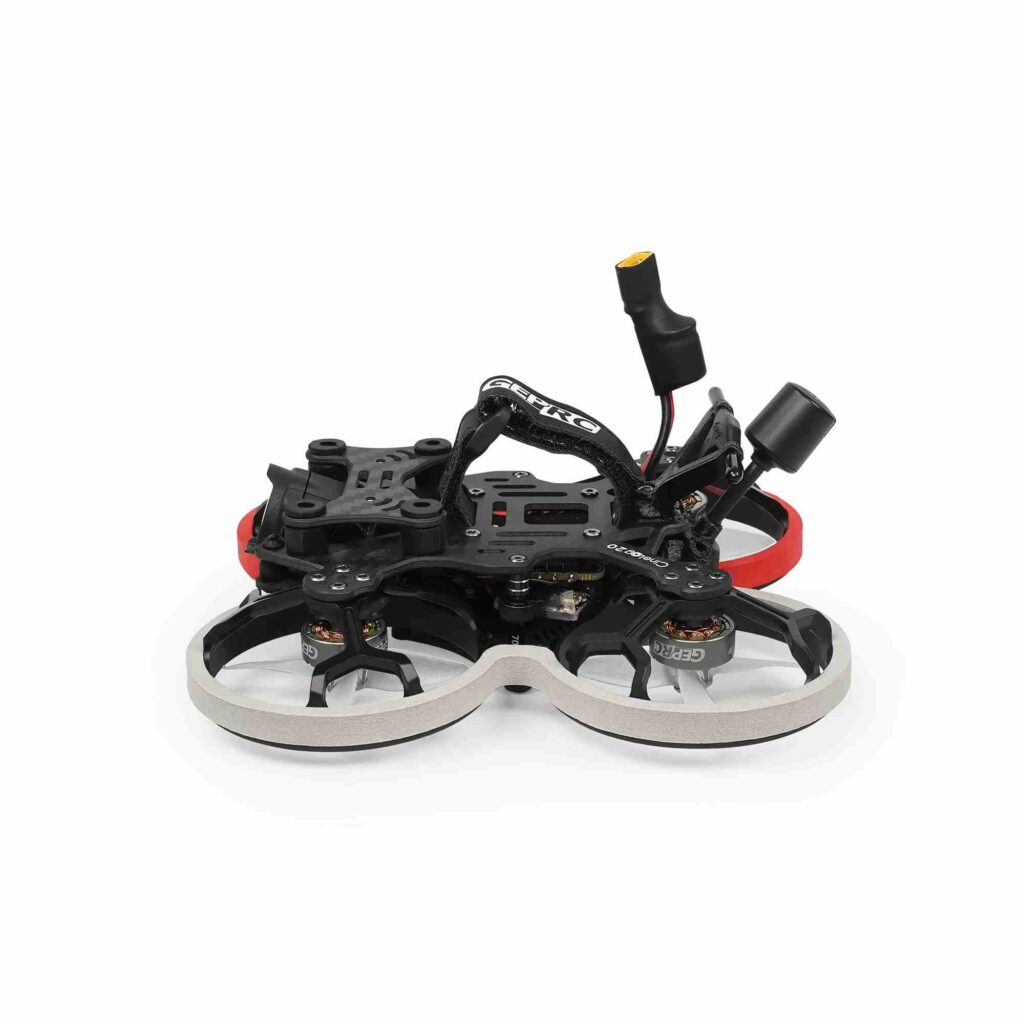 This small and high-performance FPV drone is packed with cutting-edge technology that will take your flying experience to the next level. Powered by the advanced FC system GEP-F411-35A AIO and the powerful STM32F411CEU6 MCU, the Cinelog20 is built for ultimate precision and control. Its state-of-the-art gyro, the ICM 42688-P, ensures seamless stability and responsiveness, allowing you to navigate even the trickiest flight paths with ease.
And that's not all! With the Betaflight OSD featuring the AT7456E chip, you have access to real-time data and telemetry, keeping you informed and in control at all times. The Cinelog20 is also equipped with top-of-the-line ESCs, the 8-bit 35A, providing smooth and efficient power delivery for exhilarating flights. With this advanced technology at your fingertips, the Cinelog 20 opens up a world of possibilities for FPV enthusiasts and drone pilots alike.
Performance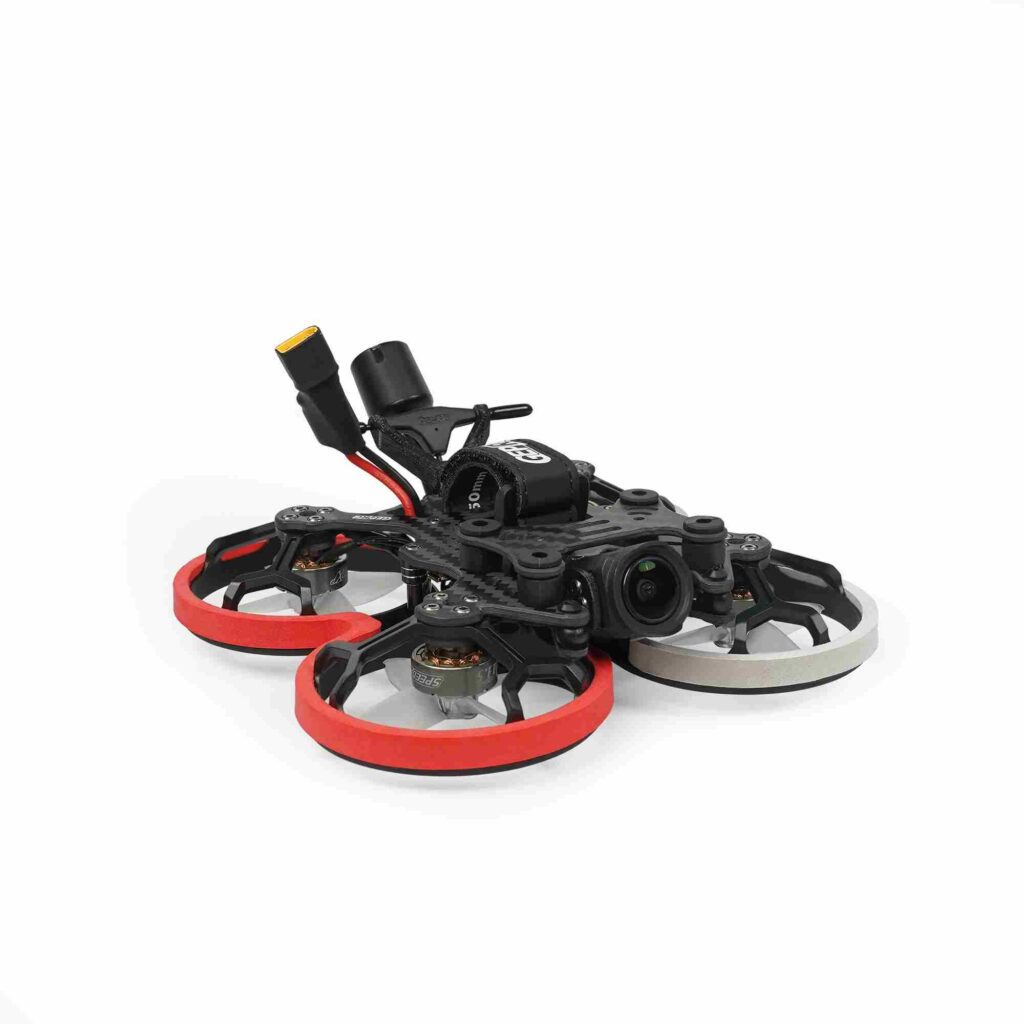 This impressive build features GEPRC SPEEDX2 1303.5 5500KV motors paired with Emax 4-blade propellers, resulting in a remarkable power system that not only delivers efficient performance but also ensures a near-silent operation.
With its whisper-quiet flight, you can capture breathtaking footage without disturbing the peace, opening up exciting opportunities for discreet and immersive shooting. What's even better is the Cinelog20's long-lasting battery life, providing you with extended flight sessions to unleash your creativity and explore captivating aerial landscapes.
Recommended with LiHv 4S 450mAh–660mAh batteries, this drone offers a flight time of 4-6 minutes, allowing you to seize every moment of your flight adventure.
Advanced Camera and Transmission System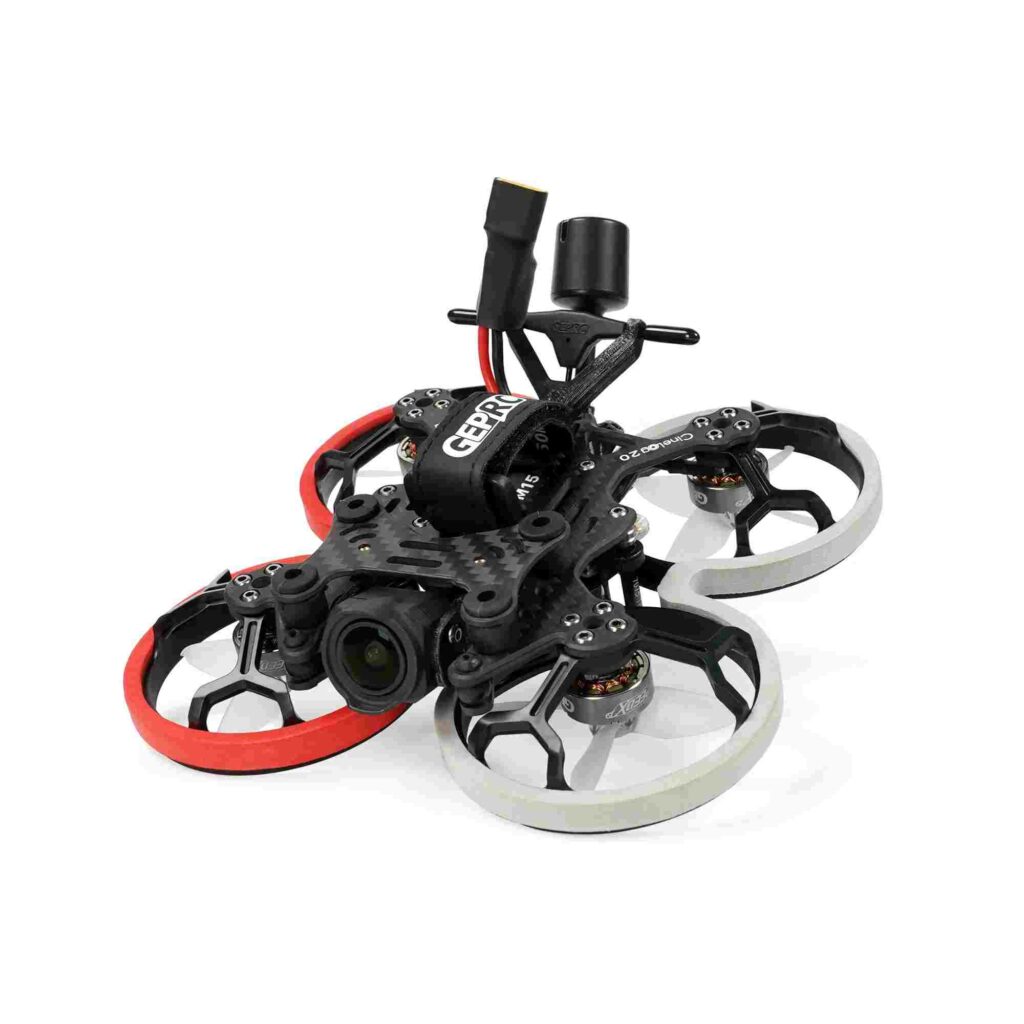 One of its amazing features is the O3 Air unit, a cutting-edge technology that allows you to experience the thrill of capturing stunning videos like a pro! With the DJI O3 version, you can enjoy crystal-clear 1080p H.265 video streaming, giving you a super-sharp view from up above.
Imagine flying up to 6.2 miles away while effortlessly switching frequencies for the best signal. The Cinelog20 is all about versatility; you can also choose other FPV systems like Analog and Walksnail HD video transmission versions, ensuring there's an option for everyone.
And guess what? With the DJI O3 version, you don't even need to add action cameras because it can shoot incredible 4K-stabilized videos at an incredible 60 fps. Plus, it comes with a whopping 20GB of built-in storage, giving you plenty of space for all your stunning FPV adventures.
The Cinelog20 is one of the best choices for indoor FPV flying adventures. With the DJI O3 Air unit onboard, you can effortlessly capture stunning 4K HD-stabilized videos without the need for an additional GoPro camera.
While using it as a hobby drone, there's no need to sacrifice flight time by adding a Naked GoPro. Its quiet and smooth performance adds to the excitement of navigating tight spaces with precision.
However, it's important not to crash the Cinelog20 very hard, as its durability may be slightly less compared to other drones in its category. So, buckle up, hit the throttle, and embark on thrilling flights with the Cinelog20. Happy flying!
Update History
Disclosure: Some links are affiliate links. As an Amazon Associate,
I earn from qualifying purchases at no extra cost to you.