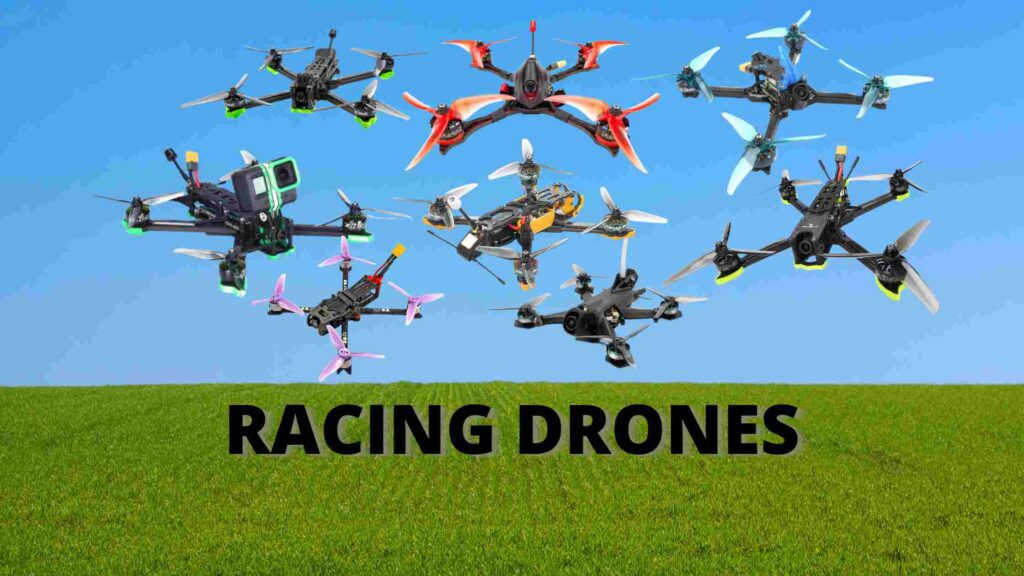 Drone Racing are a popular way to fly drones, and many different models are out there. Some people like to race against others, while others want to have some fun. Whatever your reason for wanting to fly FPV racing drones, these are the best FPV racing drones on the market today.
iFlight Nazgul 5 V2 FPV Racing Drone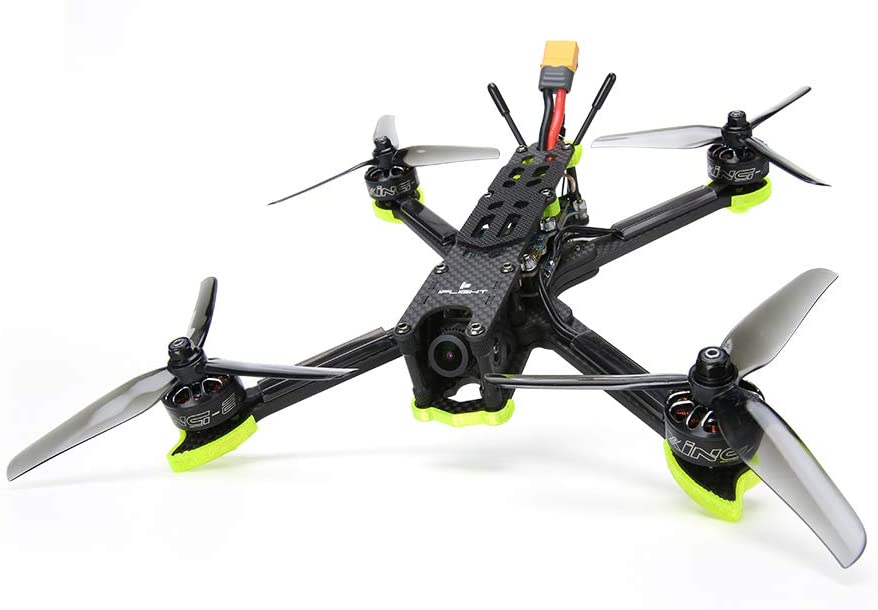 The iFlight Nazgul 5 V2 is one of the best 5″ BNF(bind and fly) freestyle and fpv racing drones on the market today. It offers tons of power and smooth flights that will let you take on any challenge you set for yourself.
The 5mm arm design boasts more durability and easy-swap arms for added flexibility. This quadcopter will turn some heads with LED illuminated logos and XING-E 2207 motors.
And don't forget about the NAZGUL 5140 props – they provide excellent lift and speed. Whether you're looking to race or have fun flying around, the iFlight Nazgul 5 V2 is perfect!
Diatone Roma F5 V2 HD FPV Racing Drone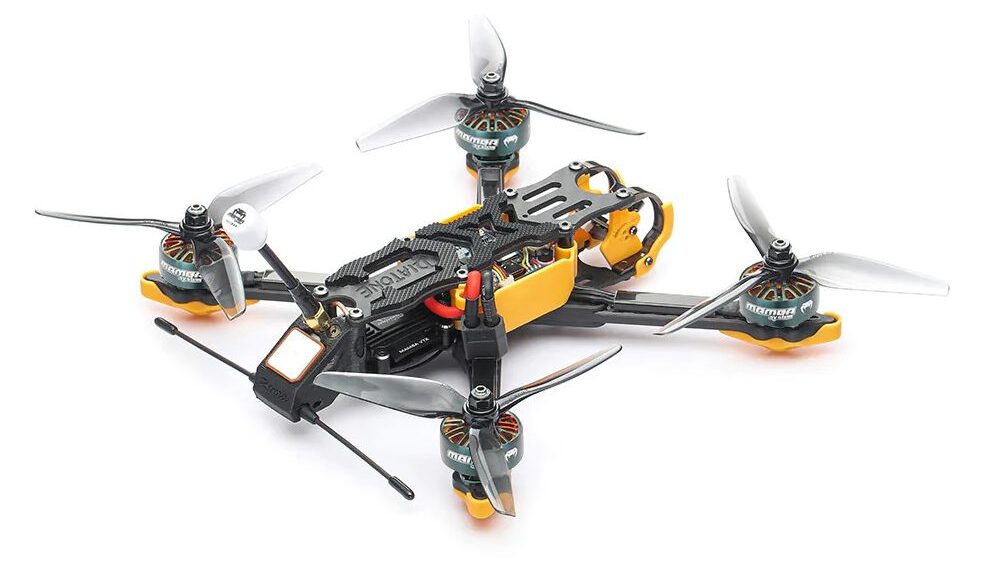 Diatone Roma F5 V2 HD Version 5 Inch FPV racing drone is designed for high performance and fast racing. This drone comes with Caddx Polar Vista Version FC, Mamba DJI F722MK2 FC, Mamba F50 BL32 ESC, and Mamba Toka 2306.5 2450KV motors. These powerful motors will give you the speed and strength you need to win races.
The Diatone Roma F5 drone is perfect for racing and freestyle. It has a universal adjustable mount for GoPro cameras, making it ideal for any aerial activity you might enjoy. With its high-quality build and versatile features, this drone is perfect for anyone who wants to take their flying to the next level.
HGLRC Sector X5 (V4) FPV Racing Drone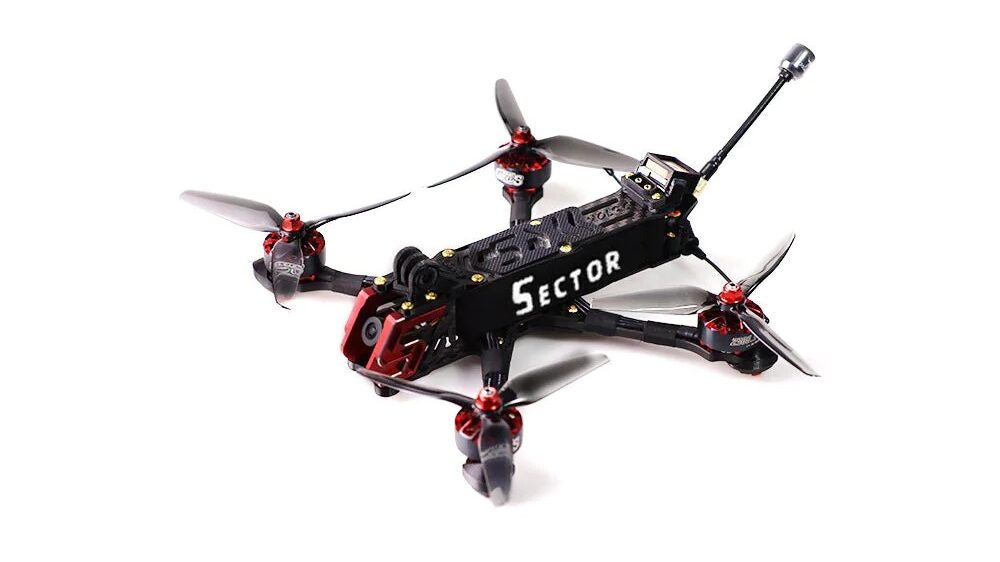 The HGLRC Sector X5 is a high-quality, full-featured FPV drone perfect for advanced pilots. With its Zeus F722 mini FC and 45A V2 4in1 ESC, this drone is capable of great speeds and smooth flight dynamics. And with its 800mW VTX and Caddx Ratel 2 FPV Cam, you'll easily capture clear aerial view.
The frame is designed to be versatile and easy to modify, perfect for both beginners and experts. With mounting holes for both 20mm and 30mm FC stacks and arms that are easily replaceable, you can build your customized drone exactly how you want it.
For pilots seeking a drone with great performance capabilities, the HGLRC Sector X5 is an excellent option to consider. Because of its pristine build quality and faultless design, it is an excellent choice for pilots of all skill levels, including novices. This drone has exceptional speed, making it perfect for racing and taking photos from above the ground.
Diatone Roma L3 FPV Racing drone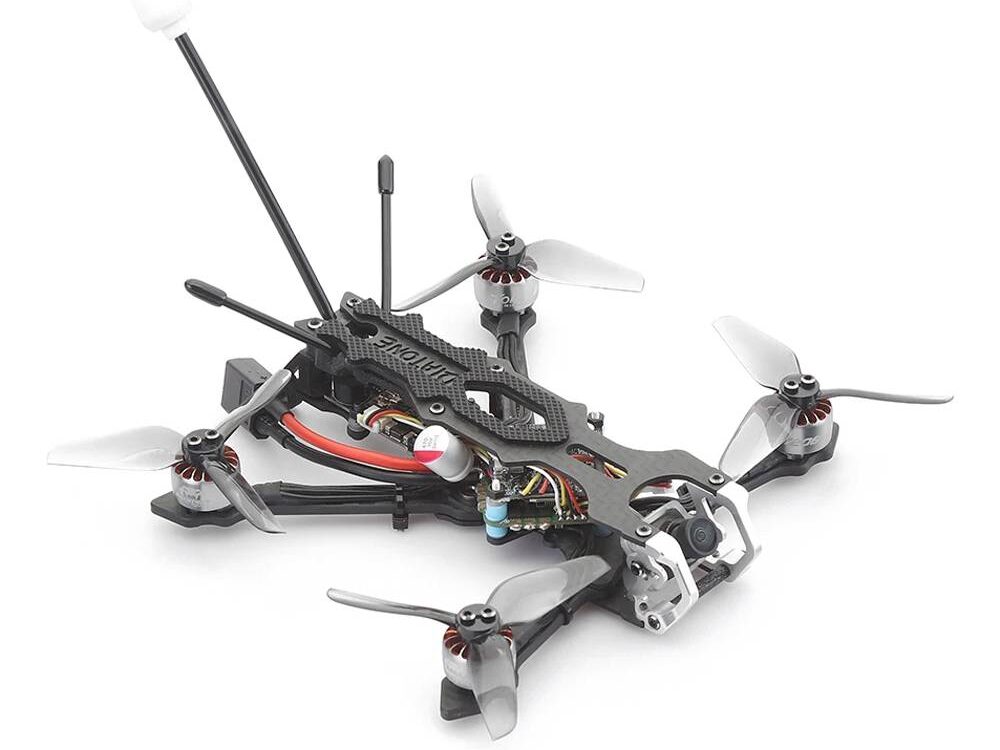 Diatone Roma L3 HD is the perfect choice for those who are looking for an affordable and reliable freestyle quadcopter. It is a 3″ quad with RunCam Split 3 Nano Camera that provides high-quality footage.
Diatone Roma is a high-performance racing drone built for speed and efficiency. Equipped with FC Mamba F411 AIO, Mamba 25A 8bits ESC and powered by Mamba 1206 – 3600kV motors, this drone is ready to conquer the sky.
The Roma L3 HD is perfect for newbie drone pilots and experienced flyers with its durable construction and easy-to-use controls.
iFlight Nazgul5 Evoque F6 FPV Racing Drone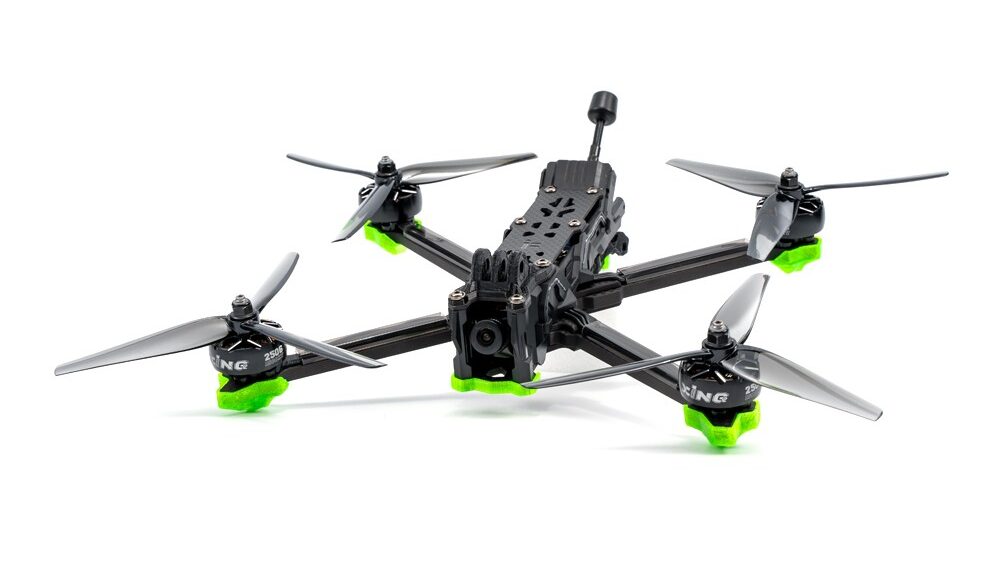 Looking for a high-quality FPV racing drone? Look no further than the iFlight Nazgul5 Evoque F6 FPV Racing Drone! This drone has a BLITZ Mini F7 Flight Controller, 55A ESCs, and XING2 2506 1500KV motors. With all these high-quality components, you can be assured of great performance and efficiency when flying this drone.
This amazing drone has two options: the Squashed X pattern or the DeadCat pattern. With its lightweight side panels, this drone is perfect for those looking for an agile racing machine. Whether a beginner or a seasoned drone pilot, the Nazgul5 Evoque F6 will give you an edge over your competition.
EMAX Hawk Pro FPV Racing Drone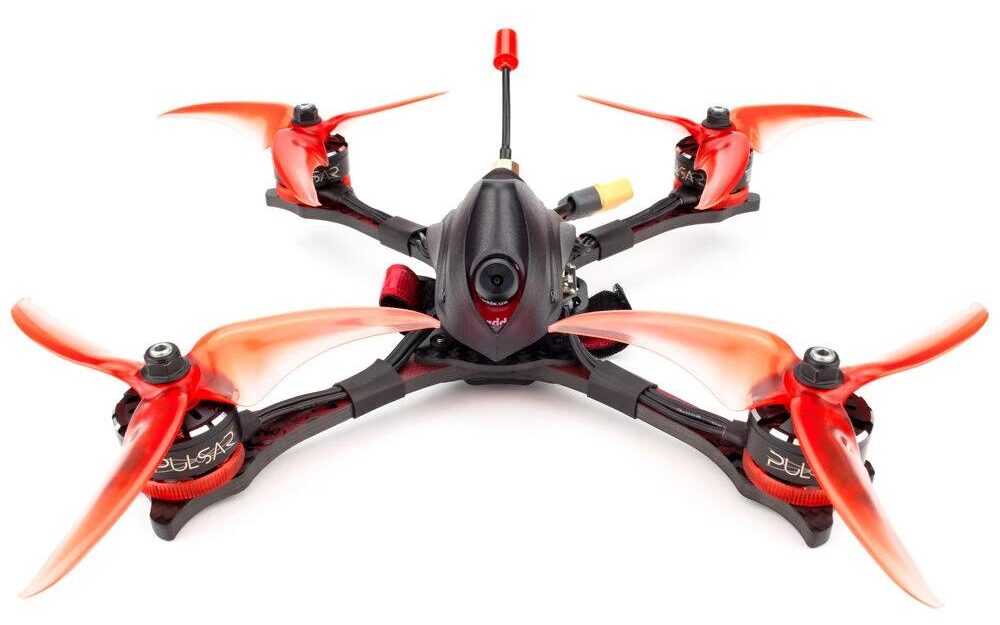 Introducing the EMAX Hawk Pro 5″ FPV Racing Drone! With powerful Pulsar 2306 1700KV or 2400KV performance brushless motors and a mini Magnum III F4 flight controller, this drone is sure to thrill racing fans of all levels.
The EMAX Hawk Pro is the perfect drone for experienced pilots and beginners. With its powerful motors and high-quality materials, this drone will thrill even the most seasoned flyers. The Hawk Pro is an ultimate flying machine, from racing through obstacle courses to capturing stunning aerial footage.
Armattan Tadpole 3″ FPV Racing Drone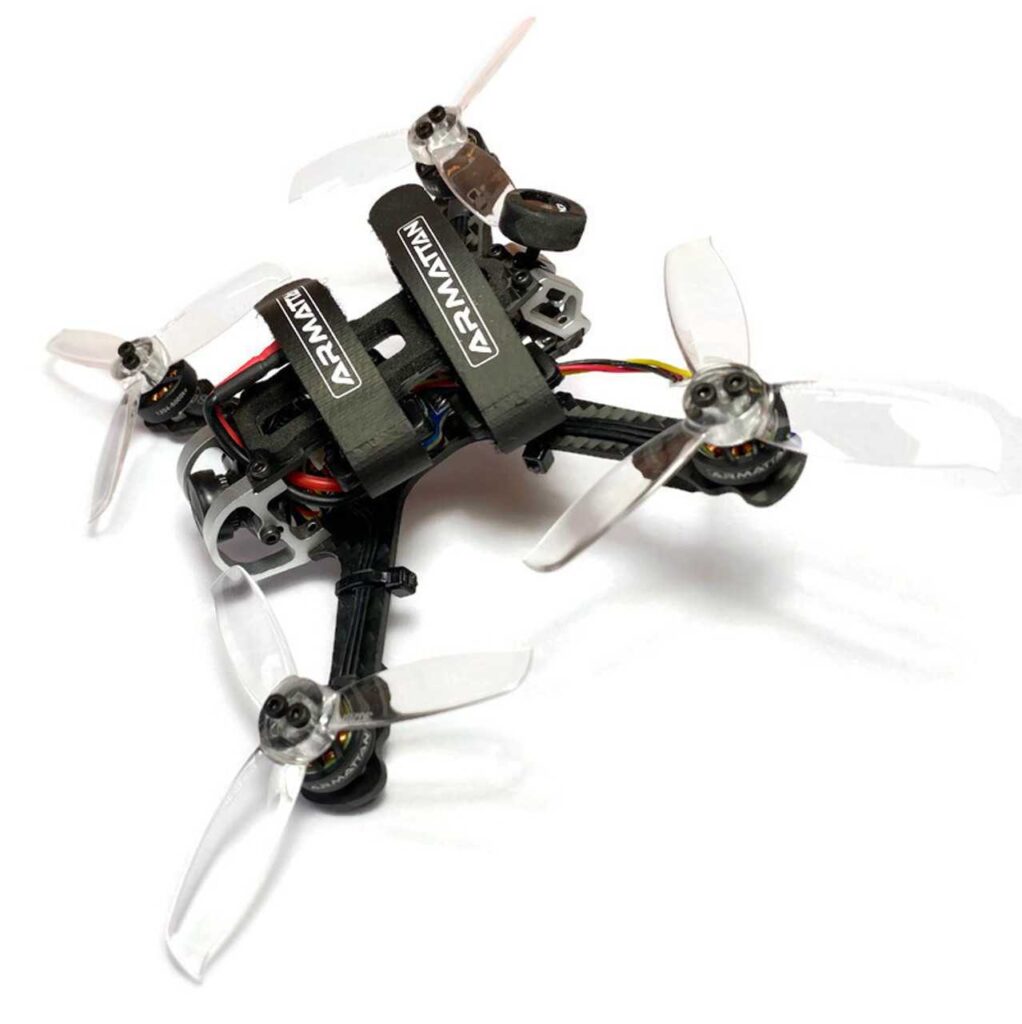 The Armattan Tadpole 3″ FPv drone is perfect for beginners! Its iFlight SucceX Micro F4 15A ESC and 16×16 stack of motor/ESC combo give you plenty of power to get up in the air. The FlashHobby Arthur 1204 5200 kV motors provide good speed and manoeuvrability, while the Caddx Ant FPV camera will give you clear footage during your flights.
The Armattan Tadpole 3″ FPV drone is the perfect starter for those looking to get into FPV(First Person View) racing. With a great build quality and tested flying capabilities, this model is ideal for anyone looking to take their flying skills to the next level.
Five33 TinyTrainer 3″ FPV Racing Drone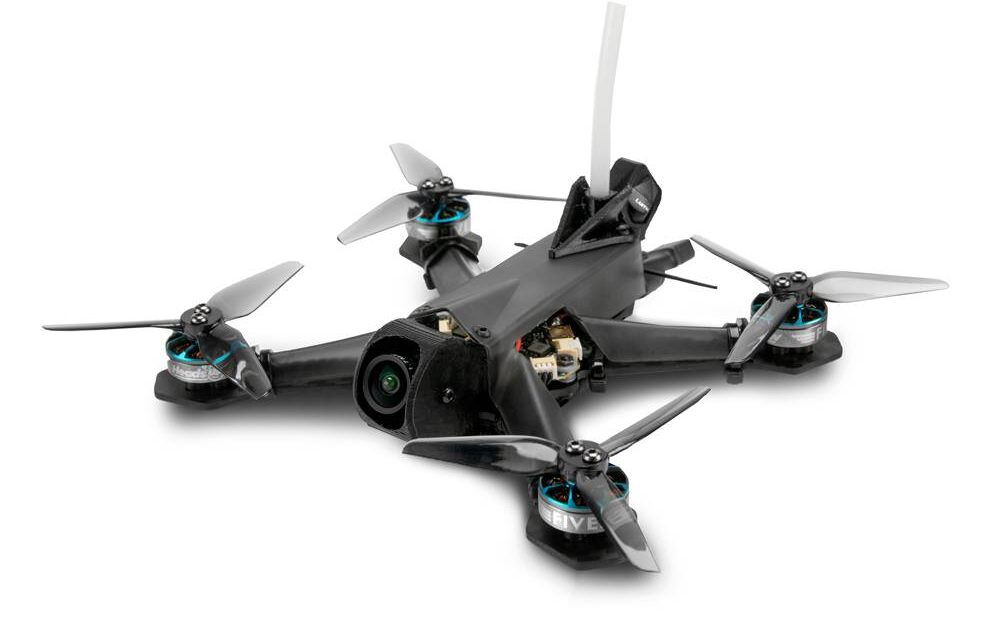 Introducing the Five33 Tiny Trainer 3″ FPV drone! It has a remarkable frame built around upgraded SPEC 1404 4533 KV motors, making it perfect for flying high-performance FPV setups. It is also equipped with the new BetaFPV AIO with pre-soldered connectors, making connecting your camera and VTX a breeze.
If you're looking for a drone racer ready to take your racing to the next level, check out the Five33 Tiny Trainer 3. This pocket-sized quadcopter is designed for world-class performance and is perfect for freestyle pilots. It's small enough to take with you on your travels, yet it can handle some stiff competition.
iFlight Mach R5 5″ FPV Racing Drone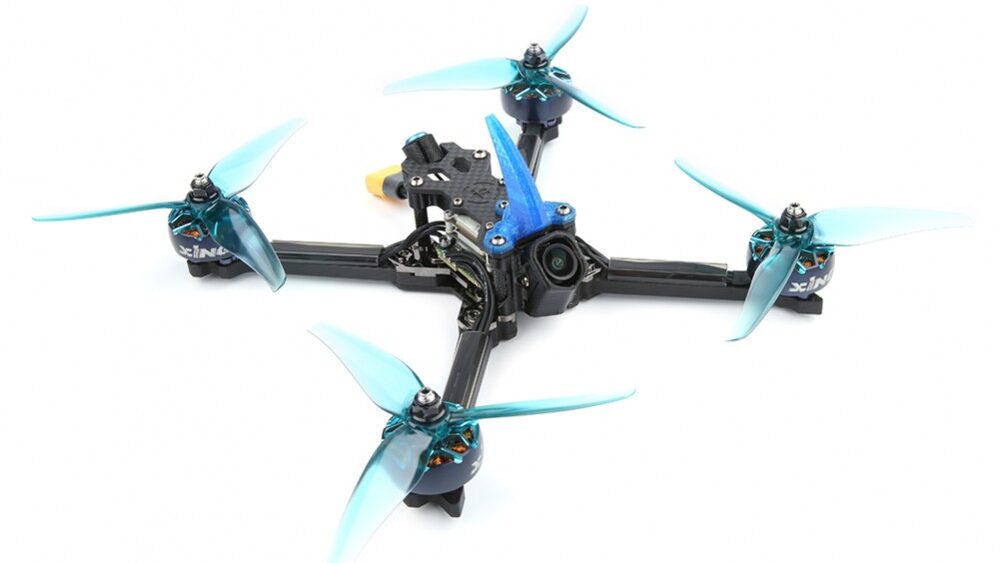 The iFlight Mach R5 5″ FPV Racing Drone is the perfect choice for any racing enthusiast. With its lightweight design and powerful XING2 2506 motors, this drone will surely put a smile on your face as you take to the skies. Its durable 6mm arms make it perfect for high-speed competition.
This powerful drone is designed for those who want to experience high-performance racing drone flying. With a 55A powerful Beast AIO power, this drone is ready to take on any challenge you can throw its way.
Eachine Wizard TS215 FPV Racing Drone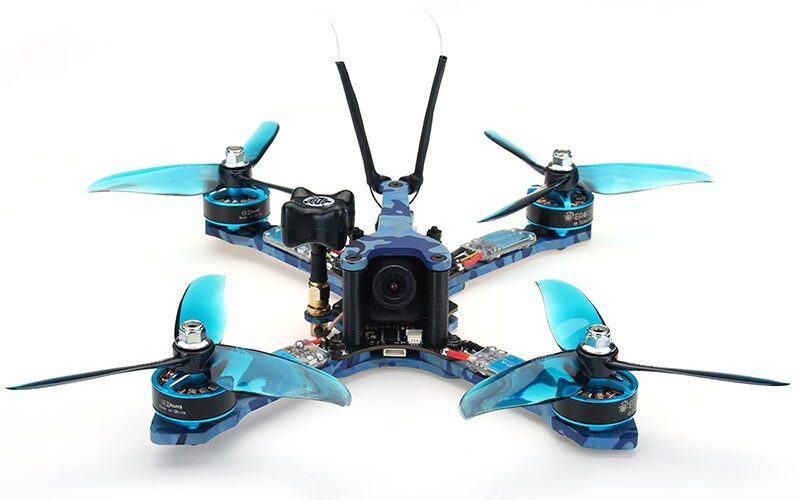 If you're looking for a powerful drone to take your flying skills to the next level, the Eachine Wizard TS215 FPV Racing Drone is perfect! This high-performance unmanned aerial vehicle features a 2450KV brushless motor and a TS 40A BLHeli 32 brushless ESC. With these capabilities, you'll be able to fly at incredibly high speeds and easily deliver accurate flight paths.
With a powerful 25mw-800mw VTX, this drone allows you to fly at extremely high speeds and easily avoid obstacles. Plus, its micro camera ensures you'll be able to capture stunning footage of your races and stunts.
iFlight Titan XL5 FPV Racing Drone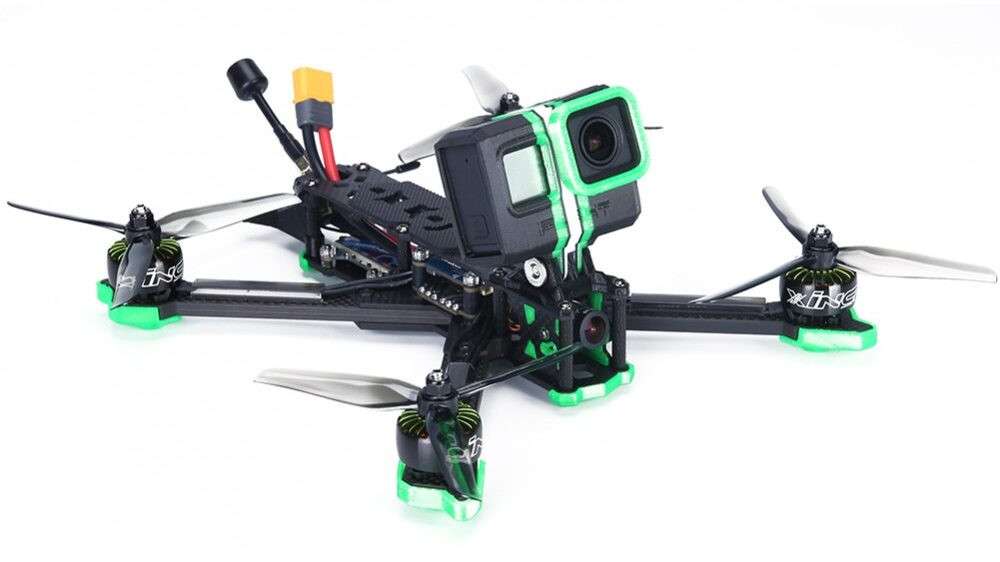 iFlight Titan XL5 FPV is a 5″ Racing Drone perfect for those looking for a durable and powerful device. With its 6mm arm design, this racing drone can withstand even the most challenging obstacles. XING 2208 1800KV motors also provide plenty of power to help you reach your goals.
It's built with the latest technology and features the SucceX-D F7 flight controller and SucceX BLHeli 32 50A 4in1 ESC. This ensures a smooth, responsive flight that is perfect for racing or flying simply for fun.
Whether you're looking to race against your friends or take on some new challenges, the iFlight Titan XL5 FPV Racing Drone is a perfect choice!
DarwinFPV Baby Ape Pro 3″ FPV Racing Drone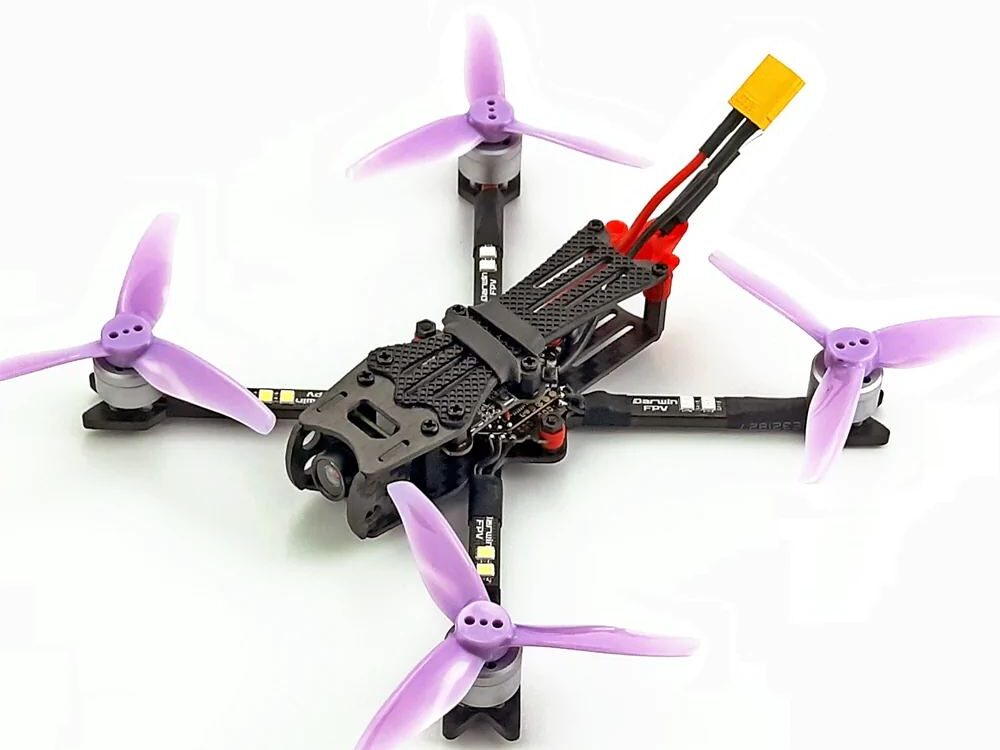 Introducing DarwinFPV Baby Ape Pro! This new 3-inch racing drone features the new Caddx Ant camera. With powerful 1404 4300KV motors, this little quad will thrill pilots of all levels.
The F411 flight controller and 15A ESC provide a smooth, responsive flight experience, while the 40 CH Switchable VTX allows you to tailor your video feed to your specific needs.
Whether racing against friends or training for your next big event, DarwinFPV Baby Ape Pro will give you an edge.
DJI FPV Drone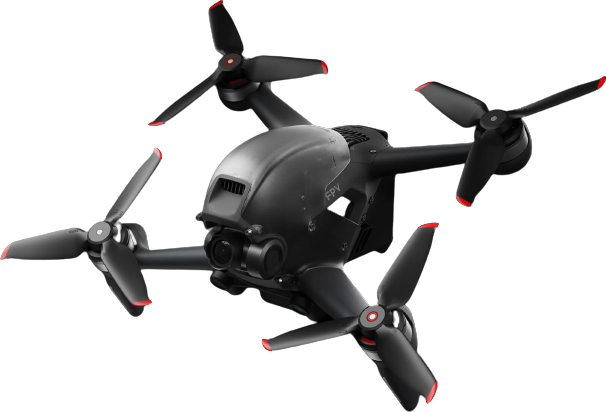 DJI FPV Drone is perfect for capturing stunning aerial footage and photos from a safe distance. This drone has a built-in imaging system that allows you to see your surroundings in high definition, with low latency transmission for smooth video playback. Plus, its range of up to 10 km means you can capture great footage from anywhere.
DJI FPV Drone is equipped with GPS and advanced safety features such as emergency brake hovering and intelligent return to home. This drone can fly up to 20 mins with a range of up to 10 km, perfect equipment for aerial photography and videography.
Moreover, it features advanced flight controls that allow you to easily maneuver in any direction. With its easy-to-use camera, DJI FPV Drone makes capturing stunning footage an easy task, no matter your experience level.
Best FPV Racing Drones Buyer's Guide
Racing drones are normally available in one of four configurations:
RTF (Ready to Fly) are drones that have already been assembled for first-person-view racing and do not require any further assembly.
Bind-and-fly (BNF) refers to drones that come fully constructed but do not include a controller, receiver, or FPV goggles in the package.
Kits are pre-packaged collections of interchangeable parts that require some level of assembly. The possibility includes the following components: the frame, the motor, the connecting elements, the controller, the transmitter, and other features.
Pilots select each component of their racing drone system by hand and then assemble it themselves to create a do-it-yourself (DIY) racing drone system that is unique to them.
Components Required to Build an FPV Racing Drone
If you wish to build your own FPV drone setup, the following components are required:
Frame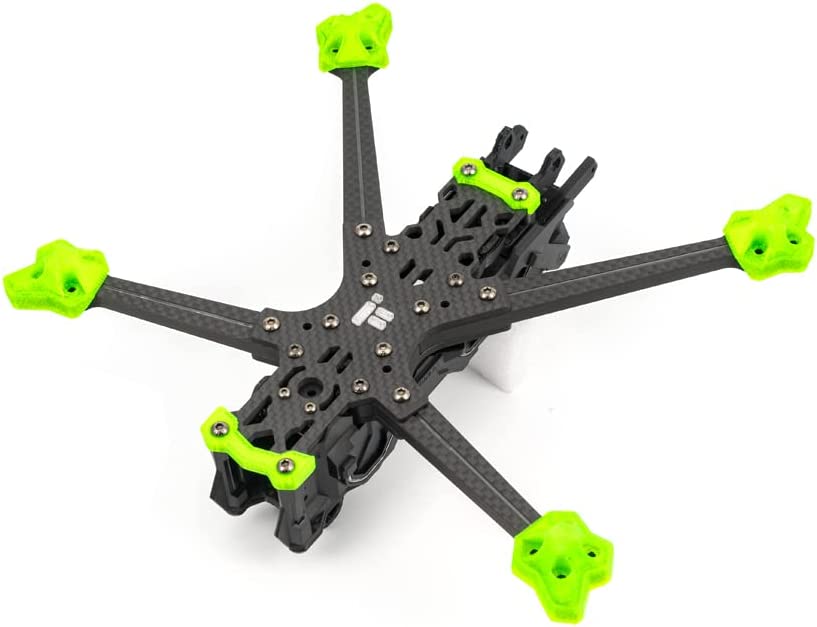 All other components of the PFV drone system are attached to the frame, built for a particular purpose, such as freestyle or FPV drone racing.
Flight Controller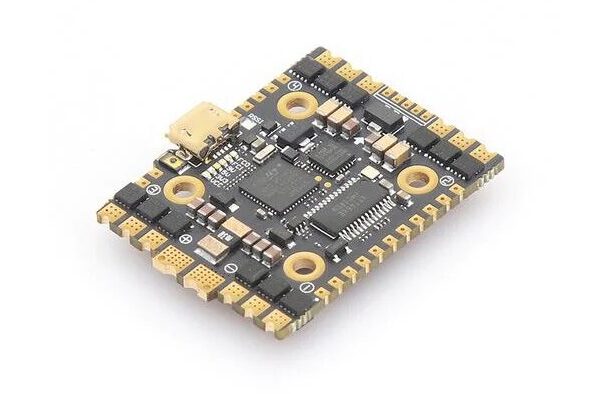 The flight controller, often known as the "Brain" of the drone, is equipped with a sensor that can detect the drone's movement and the commands the pilot is transmitting. Most flight controllers come outfitted with various sensors, including accelerometers and gyroscopes.
ESC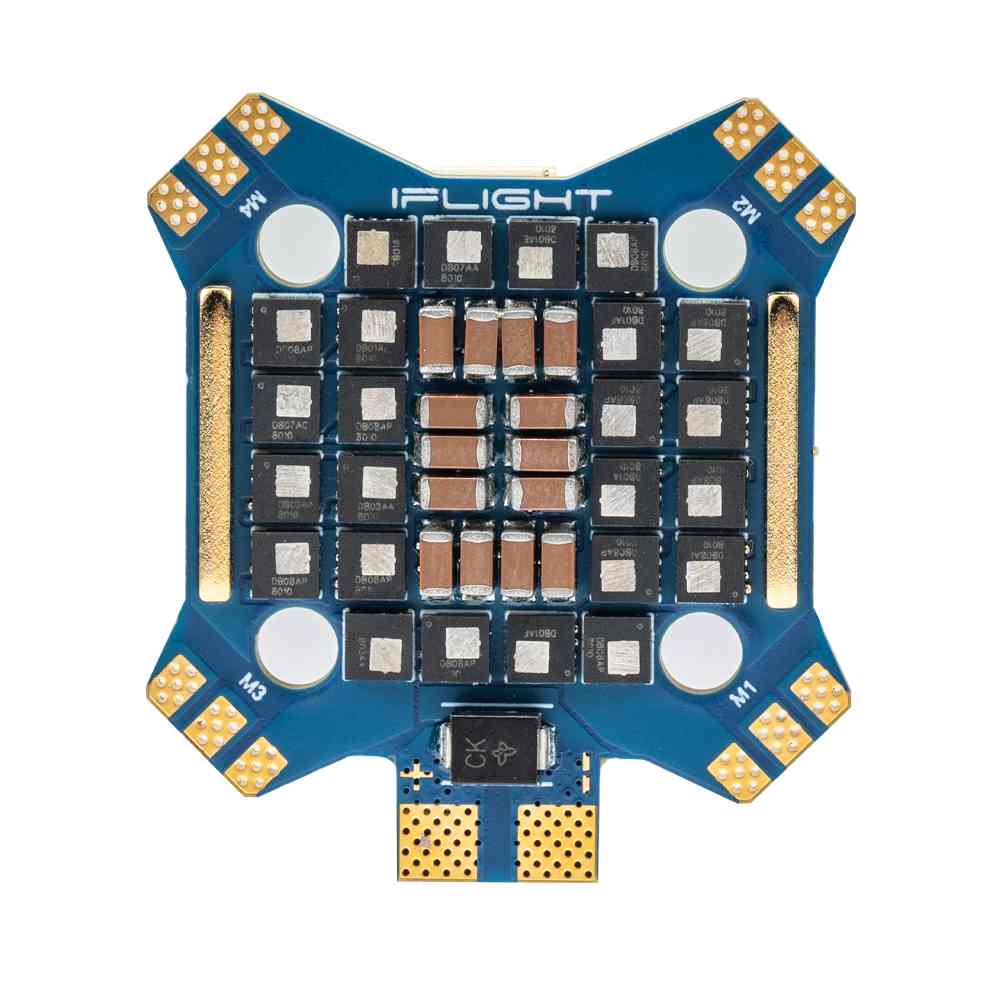 Electronic Speed Controllers (ESCs) take input from the flight controller and convert it into instructions for the motors, including the speed and direction of rotation.
Motors & Propellers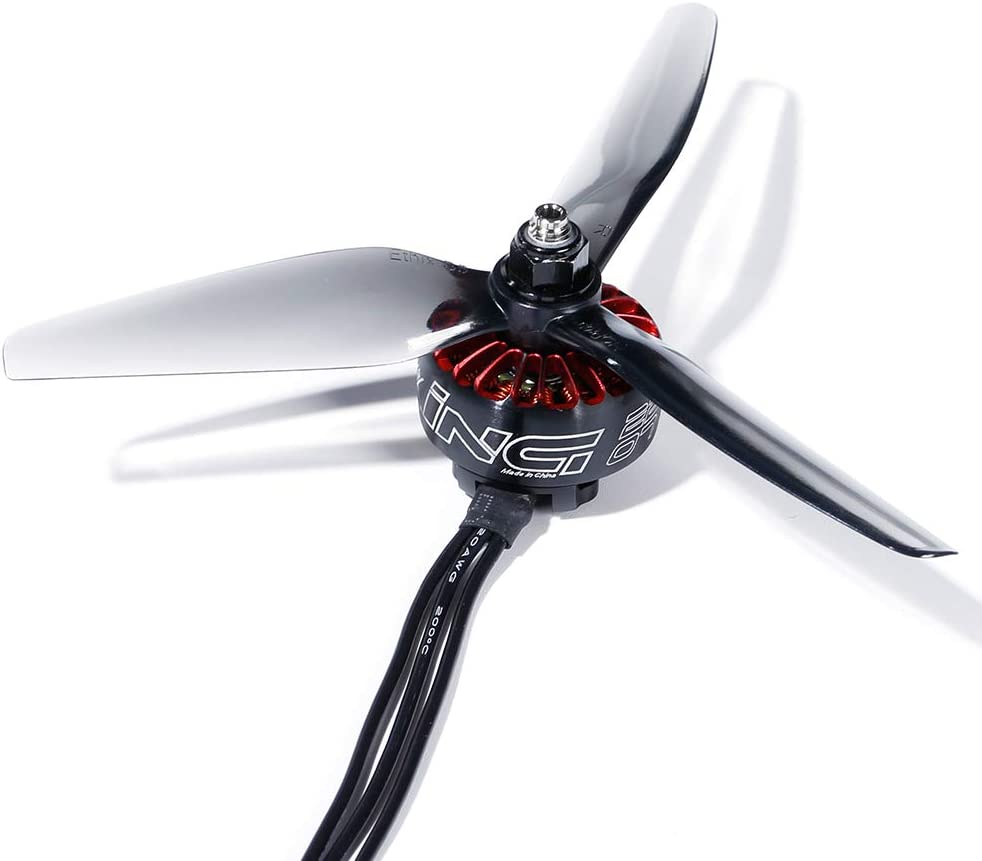 Motors are used in unmanned aerial vehicles (UAVs) and drones most often to turn the propellers of multirotor drones, which provides the drones with the capacity to fly. If you want your propellers to give the best possible performance, use ones that achieve the ideal balance between weight, robustness, and pitch.
VTX (Video Transmitter)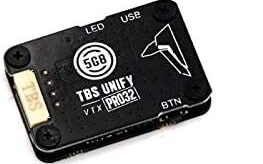 A video transmitter is required to transfer the footage captured by the onboard FPV camera to the first-person view (FPV) goggles. A video transmitter's milliwatt (mW) rating determines the maximum range over which it can send a signal, and the devices are built to operate across a wide spectrum of frequencies so that numerous pilots may take to the skies at once without interfering with one another's transmissions.
Receiver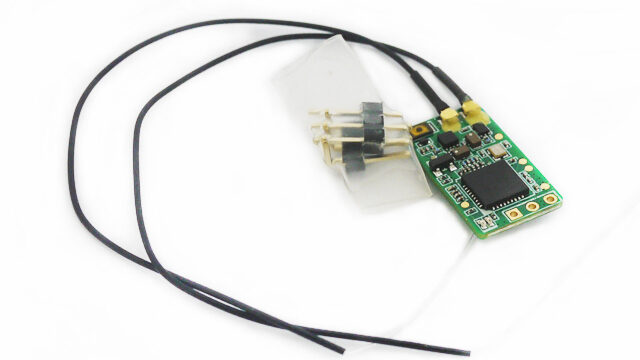 A drone's receiver is an electrical component with built-in antennae for picking up transmissions from the drone's remote control.
Antenna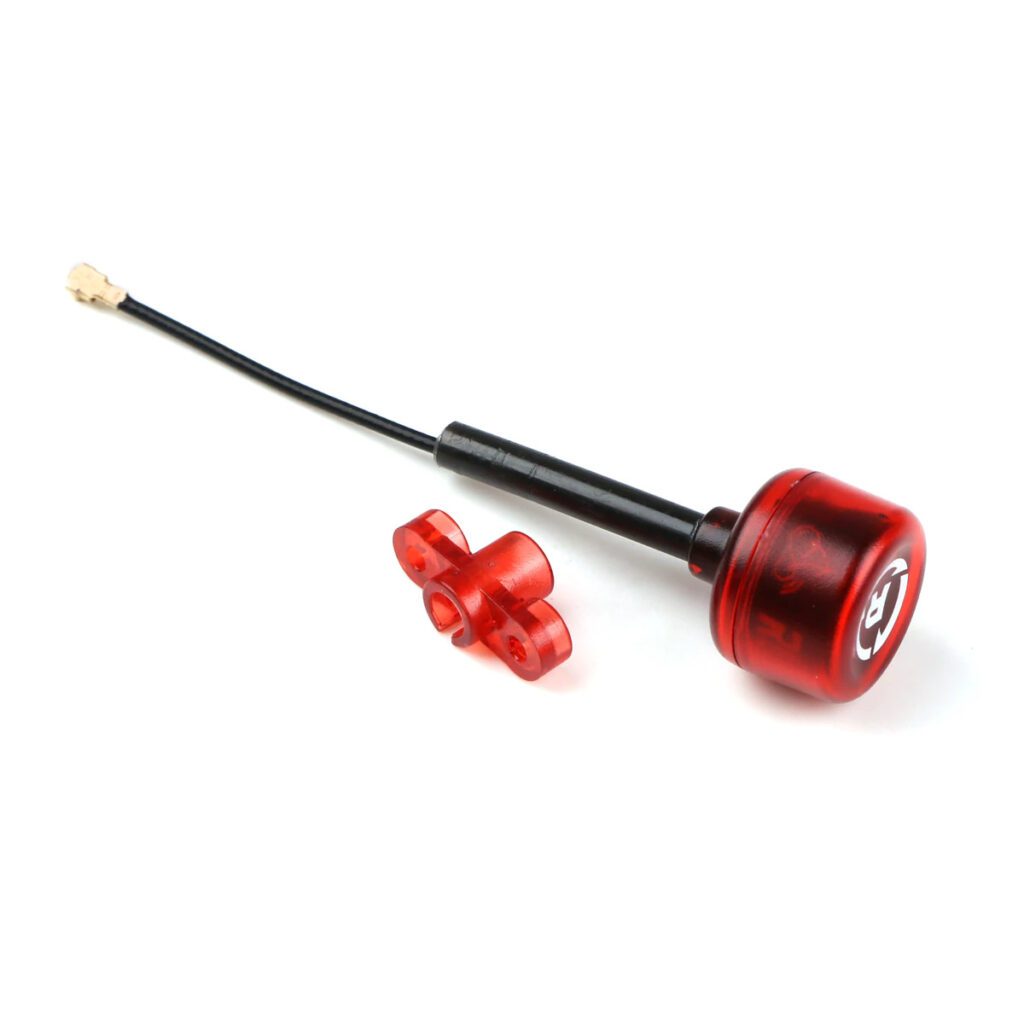 An antenna turns electrical power into waves that can travel through space. EMF is turned into electricity by the receiving antenna. In FPV, antennas allow a wireless connection between the video transmitter (VTX) and the receiver (VRX).
FPV Camera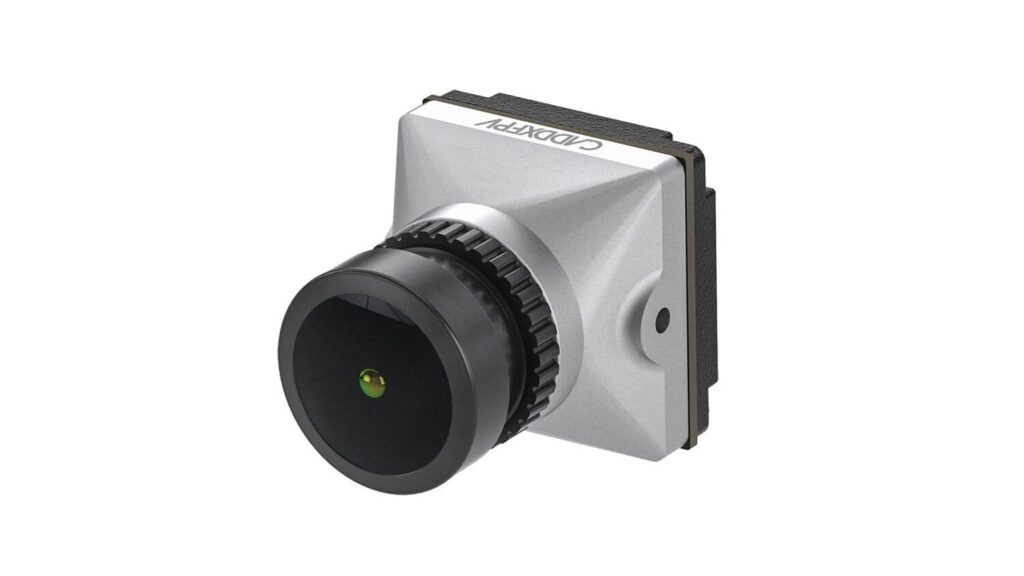 In addition to providing the pilot with a clear view of the route that the drone is currently following, the flight camera of an FPV drone comes in several different frame rates, sizes, and resolutions.
You can pick a camera with a basic resolution, an HD camera with a resolution of 4k, a camera optimized for usage in low-light conditions, and one with night vision capacity. All of these cameras are available to you.
Battery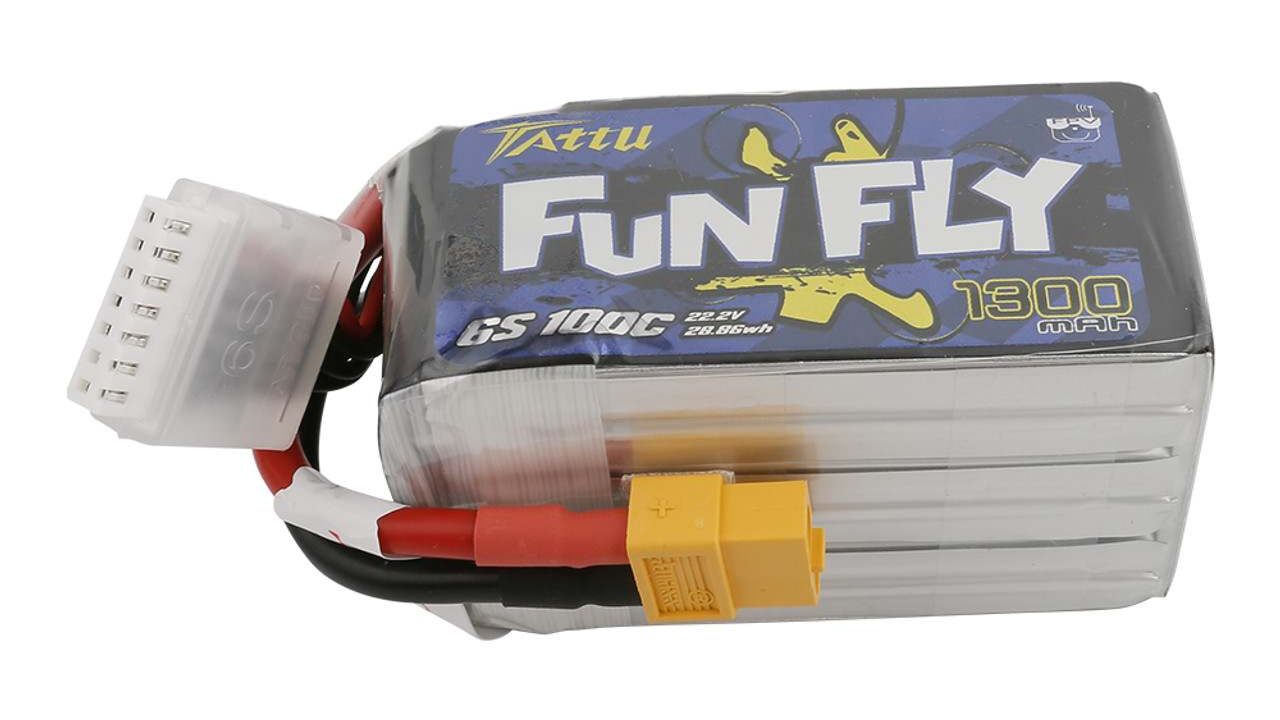 The battery you choose will determine the multirotor's power and flight time duration.
Lithium polymer batteries power drones with 3.7-volt cells. Adding more cells increases the voltage.
Larger batteries provide greater power but add weight to the drone.
Remote Control Transmitter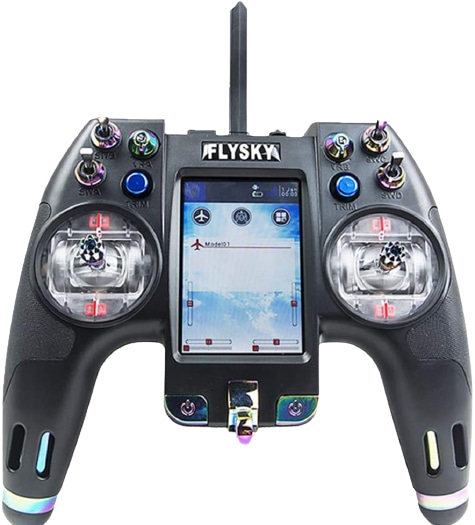 An electronic device known as a Drone Radio Transmitter or Remote Controller sends commands to a Radio Receiver, which is connected to the drone that is remotely controlled through radio signals. These commands are transmitted wirelessly via a predetermined radio frequency.
FPV Goggles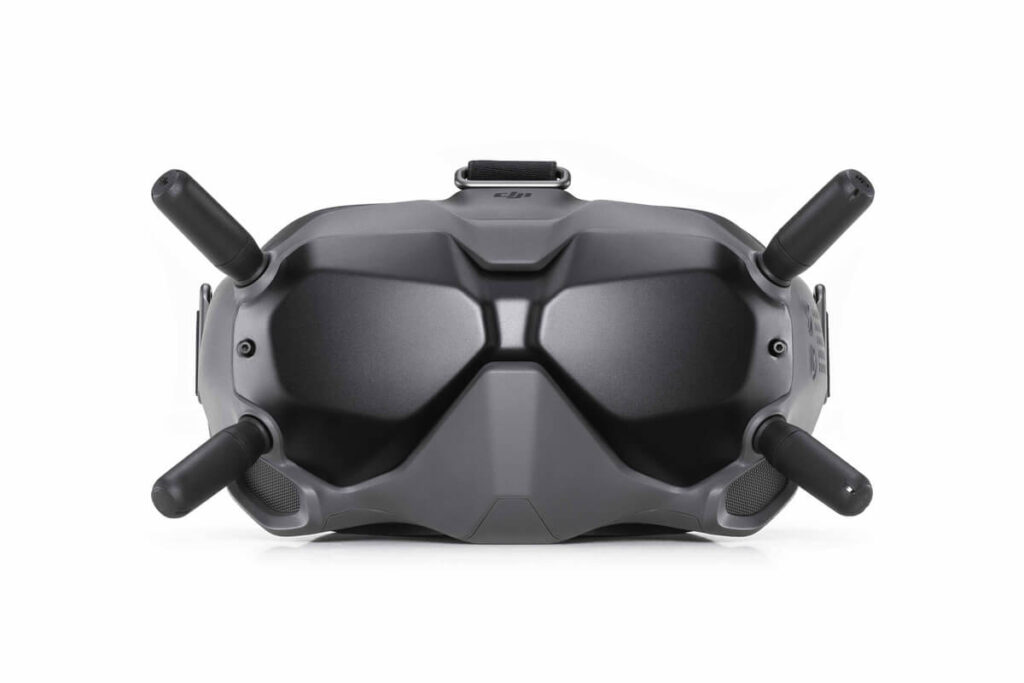 FPV goggles are the accessory device that makes it possible to have a flying experience that is completely immersive. These goggles display the footage from the FPV camera linked to the drone via video transmission.
Lipo Battery Charger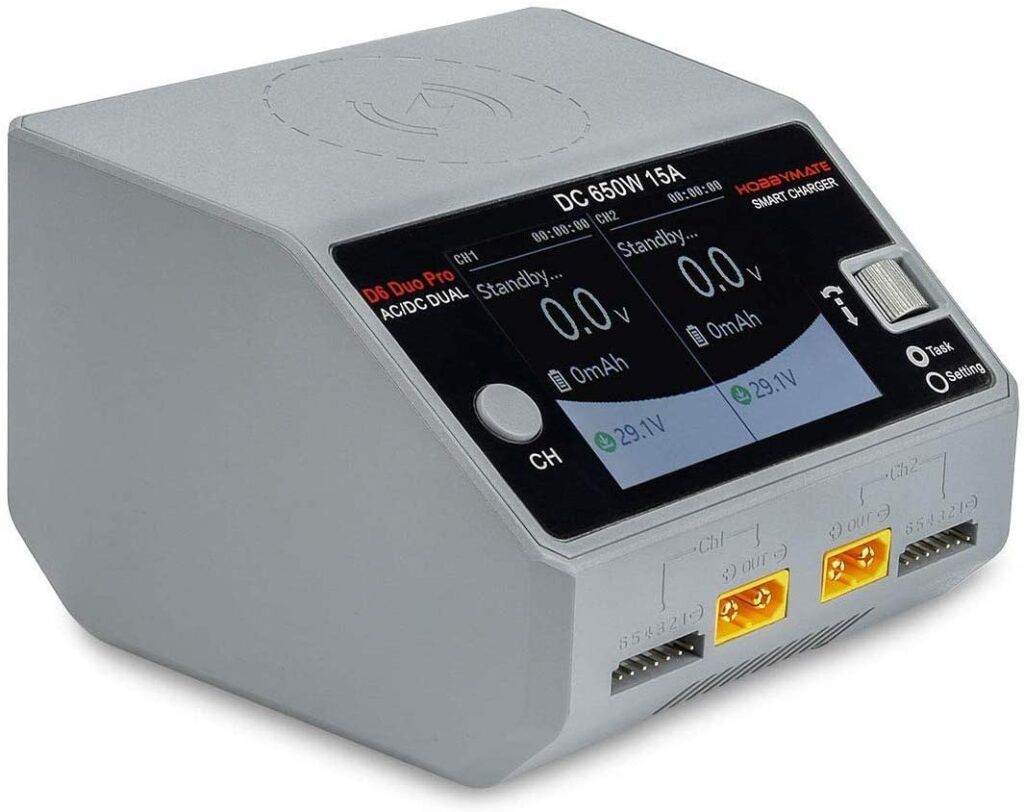 You must utilise a lipo charger to charge the FPV drone's battery. You have several options to select from when it comes to lipo battery chargers, depending on the type of battery that you use.
Other Essentials
Additional equipment or components may also be required, such as a battery strap, screws, a soldering iron, battery connections, and an action camera mount.
What is Drone Racing?
Drone racing is a type of sport that uses unmanned aerial vehicles (UAVs) or drones to race against one another. The drones are flown by pilots using remote controllers and FPV goggles to navigate them around a course.
How Much Do Racing Drones Weigh?
A lightweight racing drone that weighs less than 250 grams is possible when fully loaded with all of its electronic components. A 5″ racing drone's standard weight with a battery is often greater than 400 grams.
How Far Can FPV Drones Fly?
Thanks to recent technological advancements, you can go a great distance with your FPV racing drone. It is possible to keep a radio link established across extremely vast distances; the TBS Crossfire radio system range is advertised as up to 40 kilometers. Several reasons, including the VTX range and the battery, might restrict the range.
Are Racing Drones Tough to Fly?
FPV racing drones are hard to fly. They require a lot of practice and a lot of skill to be able to control them properly.
Should I Build My Own or Buy a Ready-to-Fly Drone?
You are the only person who can determine whether you want to buy the best racing drones or build your own. Your primary concerns center around the function you intend to give the drone and the amount of money that may be saved. You might potentially save time by acquiring a drone that has already been created and only requires you to get training on it.
How Fast Are Racing Drones?
If you are flying per the requirements of FAA Part 107, you are not allowed to go faster than 100 miles per hour. There are racing drones capable of flying more quickly than one hundred miles per hour.
Where Should I Shop For a Racing Drone?
There are a few key places to look for a racing drone. The first place to check is online retailers like Amazon and Banggood, where you can find a variety of drones and accessories. Another option is drone stores, like hobby shops or big box stores. Finally, you can search for racing drone dealers in your area or FB groups and marketplace.
How Much Do Racing Drones Cost?
The cost of a racing drone can vary depending on the model and included features. Generally, however, a racing drone will range from around $200 to $1,000.
Can You Make Cash Racing Drones?
Yes, you can make cash racing drones. To join competitions or build and sell drones, you must purchase a drone, enter a contest, and win or build your own drone business.
Do racing drones break when they crash?
The drone and the impact play a role. You should pack an additional frame kit and loads of spare propellers, but the likelihood of damaging your frame or breaking a propeller arm is low.
Can I fly an fpv drone without goggles?
Yes, you can fly without goggles if the pilot can see where the drone is going. However, in this case, the pilot is no longer flying it from a first-person view.
Do I need a license to fly?
No, you do not need a license to fly. However, there are some regulations that you must follow, such as having a valid pilot's license and registration from the country you are flying in.
In conclusion, these drones are the best option if you want a great way to experience FPV racing. They offer great features and performance, making them perfect for those who love this type of racing. If you are interested in purchasing one of these drones, check out the options available and choose the one best suited for your needs.
Disclosure: Some links are affiliate links. As an Amazon Associate,
I earn from qualifying purchases at no extra cost to you.